MONICA ADAMS
Monica Adams is co-founder and co-director of Bekkering Adams Architects. She has graduated in 1989 with honours at the architectural department of Delft, Technical University in the Netherlands. She gained international experience working in London. From 1991 she worked with Mecanoo architecten, joining Erick van Egeraat in 1995 when he set up his own office (EEA) Erick van Egeraat associated architects in Rotterdam.
She worked on several large-scale buildings, such as the FEM in Utrecht, the INHOLLAND Hogeschool in Rotterdam, the Alphen aan den Rijn City Hall and the Royal Dutch Embassy in Warsaw. Since 2005 Monica Adams has been collaborating with Juliette Bekkering, starting the office of Bekkering Adams Architects together.
Monica Adams has taught and lectured at various (inter)national architectural institutes.She is frequently requested to lecture, being a member of various Quality and Advisory teams, such as the building committee of Amsterdam and the cross-over committee of the Dutch Architects Register. She also enjoys to participating in jurying, master classes and workshops.
JULIETTE BEKKERING
Juliette Bekkering is co-founder and co-director of Bekkering Adams Architects. In January 2013 she was appointed professor at the Eindhoven Technical University, leading the Chair of Architectural Design and Engineering at the faculty.
She graduated in 1989 with honours at the architectural department of Delft Technical University in the Netherlands. In 1993 she finalized a post-graduate education in Urban design at Barcelona Polytechnic University. From 1989 untill 1997 she worked at several renowned architectural offices, including OMA and collaborated in 1995 with Neutelings Riedijk architecten, working as an associate project architect on, amongst other projects, the Maastricht and Breda Fire station. In 1997 she established her own office, ir. Juliette Bekkering Architecten in Rotterdam. In 2005 she started a collaboration with Monica Adams, founding the office Bekkering Adams Architects.
Juliette Bekkering teaches and lectures at various national and international architectural institutes and universities such as the Aachen Technical University in Germany, Delft Technical University and has worked as guest professor at the Technical University of Architecture in Prague. She has acted as advisor in different Quality and Advisory teams and is frequently asked to participate in jurys, debates, master classes and workshops. Her projects and articles have been widely published in national and international reviews.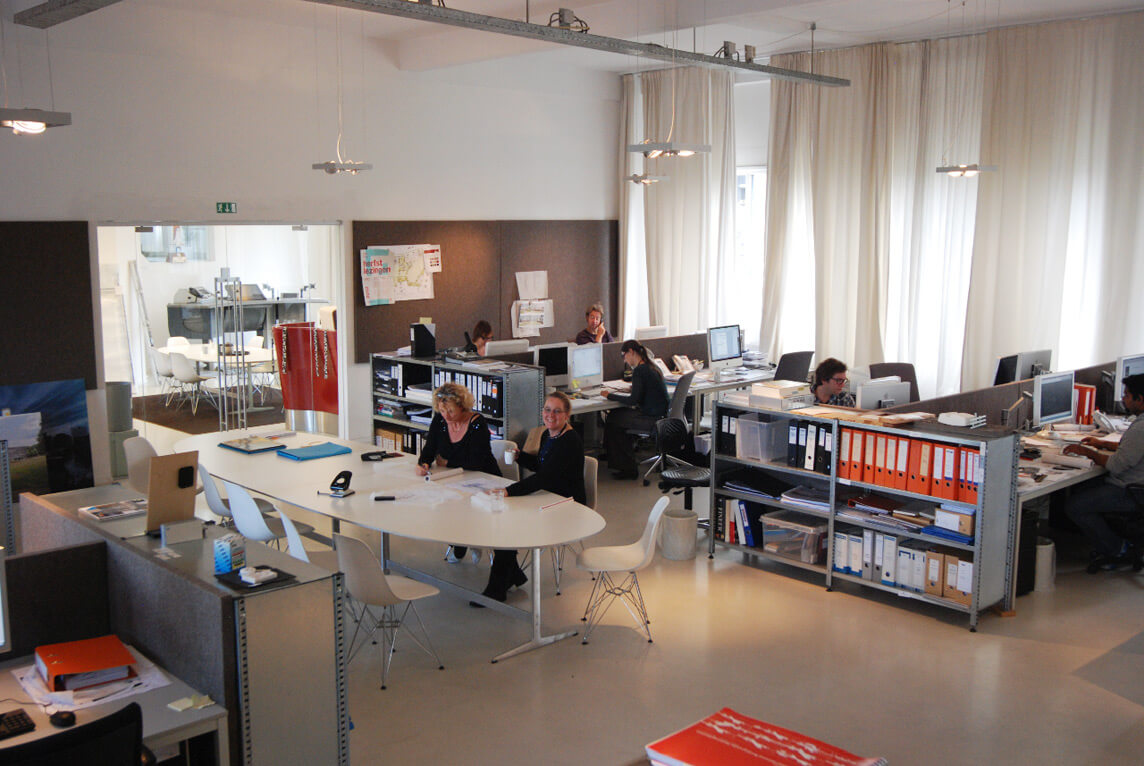 WE ARE...
Bekkering Adams architects is a dynamic and versatile architectural office, operating internationally, and working and looking towards our future society with an open mind. The founders, Juliette Bekkering and Monica Adams, share a fascination of enhancing the urban environment. Together with an enthusiastic team of architects and designers, they work on innovative and sustainable projects with a strong identity, defined by expressive architecture with a tactile expression of material and detail.
Over the years a distinct oeuvre has been established, characterized by iconographic and characteristic buildings. Research plays a key role within projects and parallel to the design process the office frequently seeks collaboration with other parties to set up research routes to deepen the content of the design, including research into sustainability, materialization, scenographic and typological studies. The office has a special interest in the potential of public and collective space in the contemporary transformation processes of our cities.
The commissions vary from complex building assignments to concept development, ranging from headquarter offices to public buildings, from urban plan to interior design. The work of Bekkering Adams architects has been published in a wide range of renowned national and international architectural reviews and books. Various projects have been nominated for national architectural awards.
Recently completed buildings include a firestation in Doetinchem, the head office Esprit Benelux in Amstelveen, the urban ensemble of public buildings called 'Bloemershof' in Dieren, the school and daycare centre called 'de Schatkamer', a public playground in Rotterdam, the head office of the Schuurman Group, the Booster Pumpstation East in Amsterdam, the Municipality Offices Maashaven in Rotterdam and the fire station and rescue service Vlissingen Middelburg. Furthermore the office completed an installation for the Biennale in Venice, Italy and a comprehensive concept design for a highway.
Among others the office is currently working on a Secondary and Preliminary School, a Boarding School and a Sport complex, all embedded in a new public park in the vicinity of the Peer city centre, thus comprising a new School Campus in Peer, Belgium.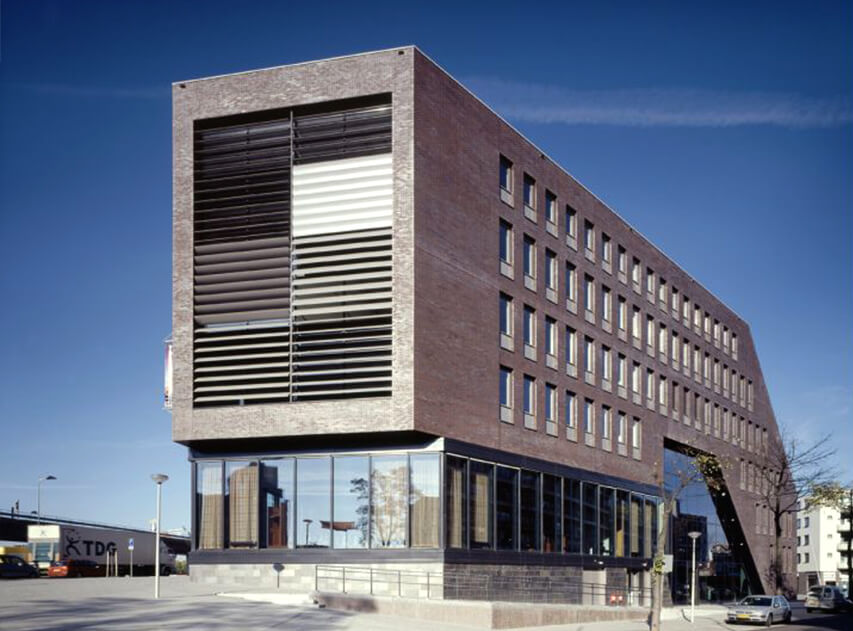 OUR WORKING METHODS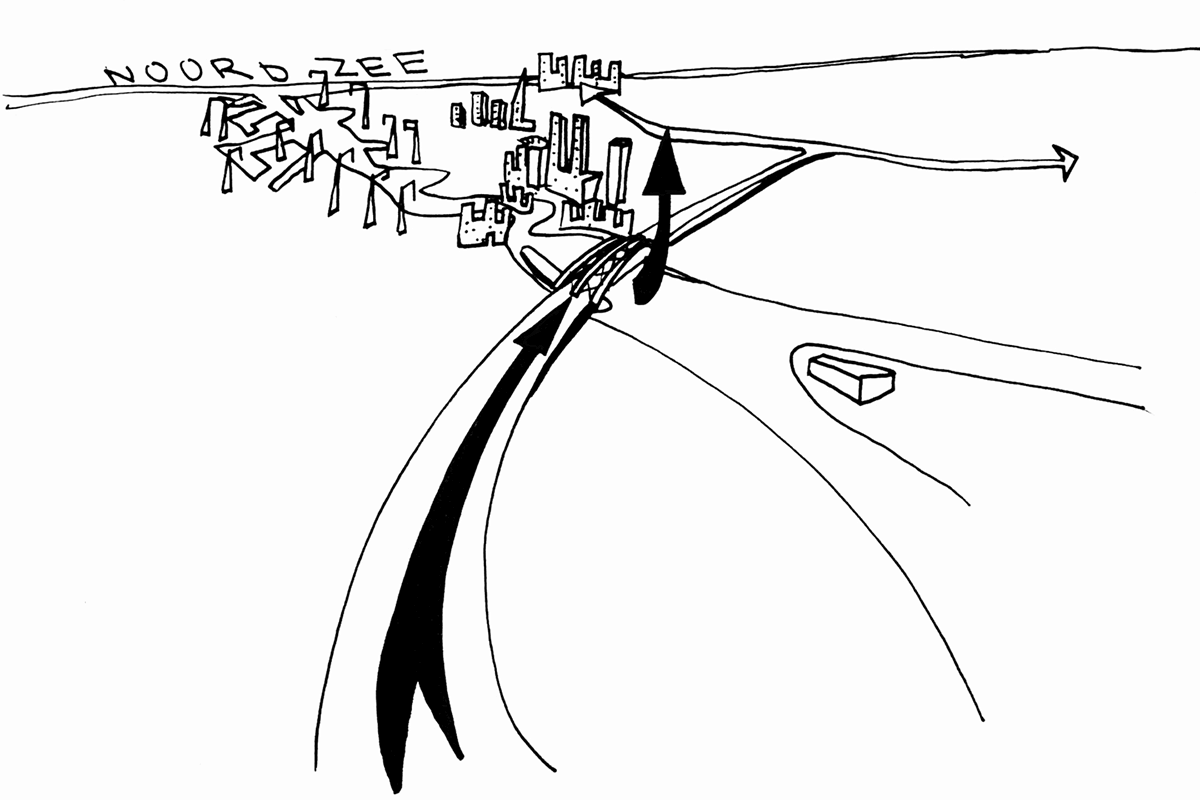 The office has a comprehensive approach. The aim is to create projects that go beyond the purely architectural and to repeatedly surprise. Great attention is paid to the consistent development of the projects. With a preference for natural and beautifully aging materials, the office is constantly searching for possibilities to combine idiosyncratic materials and a characteristic detailing with environmentally friendly techniques.
The compact organizational structure of our office ensures that it is possible to collaborate in a very direct and personal way, and that there is room for thorough investigation. This personal involvement also ensures that the office can deliver customized solutions and can quickly and adequately respond to clients questions.
Our work includes all the standard operations of feasibility studies to implementation. On large scale projects the office cooperates with long-term partners for technical support in architectural engineering, cost control and site engineering. All partnerships are entered into from shared love for the profession. In this way our dynamic design expertise is reinforced with engineering experience and knowledge in the area of cost control, and enables the office to accept commissions of any scope and scale.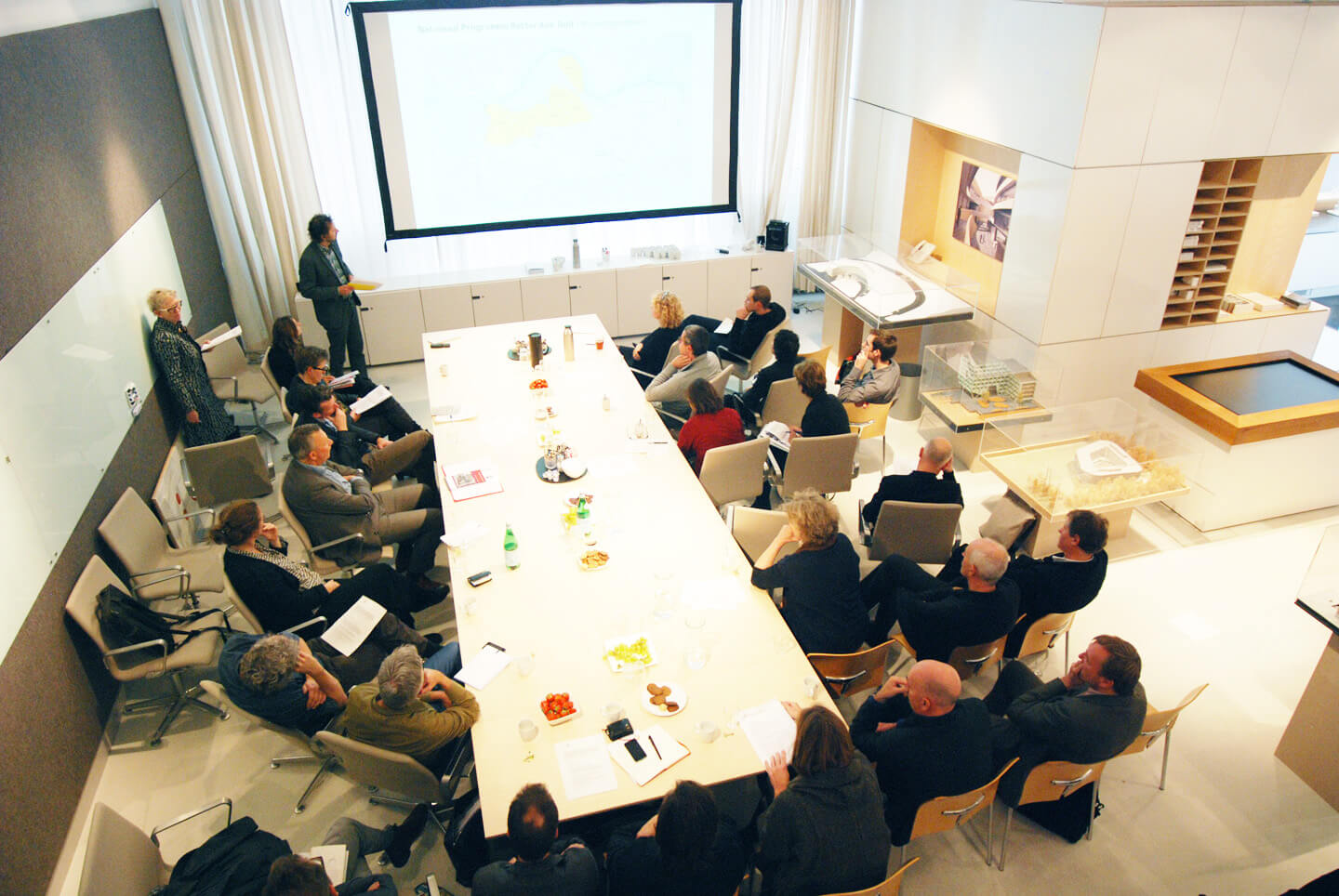 AWARDS AND PRIZES
Audience and jury award APA Architectuur Prijs Achterhoek 2014- Fire Station Doetinchem, 2014
Nomination Architectuurprijs Amstelveen 2013- Headoffice Esprit Benelux Amstelveen
1st Prize Competition Schoolcampus Peer (selected for realization)
Life time honourable member Chamber of Czech Architects
1st Prize Competition Firestation Doetinchem (selected for realization)
1st Prize Competition Datacentre (selected for realization)
1st Prize Competition Bloemershof (selected for realization)
Nomination BNA Building, 2006, Maashaven de Zuidpunt
Nomination BNA Building, 2006, Boosterpumpstation East
Nomination Concrete Award Boosterpumpstation East
Facade Award. Boosterpumpstation East
1st Prize Competition Booster pumpstation (selected for realization)
Honourable mention Archi-Prix, 24 uur toeval of Odysseus
EXHIBITIONS
Microwave Festival, Hong Kong, 2014
Time, Space, Existence: Palazzo Mora, Architecture Biennale Venice 2014, Venice, Italy, 2014
Morphos, sustainable empires: Palazzo Albrizzi, Architecture Biennale Venice 2014, Venice, Italy, 2014
Stilwerk, Berlin, Germany, 2008
ZO ZIT DAT, Arcam Amsterdam, The Netherlands
DAT ZIT ZO, De Witte Dame, The Netherlands
Expositie Zetel, Ahrend inrichten Rotterdam, The Netherlands
Women NL architects, ABC Architectuurcentrum Haarlem, The Netherlands, 2005
Bezoekerscentrum IJburg, The Netherlands
Stadhuis Amsterdam, The Netherlands
Atrium Stadhuis Den Haag, The Netherlands
Fort Asperen, Asperen, The Netherlands
Kunsthal, Rotterdam, The Netherlands
Nederlands Architectuur Instituut, Rotterdam, The Netherlands
Centre d'Exposition de la Défense, Paris, France
Deutsches Architektur Museum, Frankfurt, Germany