1334 Restaurant / 10 Architects
1334 Restaurant / 10 Architects
Context
The project of 10 architects for a restaurant in Belogradchik was inspired by the natural attractions of the city. The theme of the rocks, context and cultural values in the region have left their mark on the project.
The project draws on a place recognizable as a small city restaurant with a long history. Considering the time-changing political and economic situation in the country, the facilities of the restaurant were outdated and poorly maintained.
After exploring the condition of the existing buildings authors of the project decided to retain its authentic spirit in a small wooden part of the existing structure. The rest was demolished and replaced by a new contextually bound structure with multiple terraces and entrances.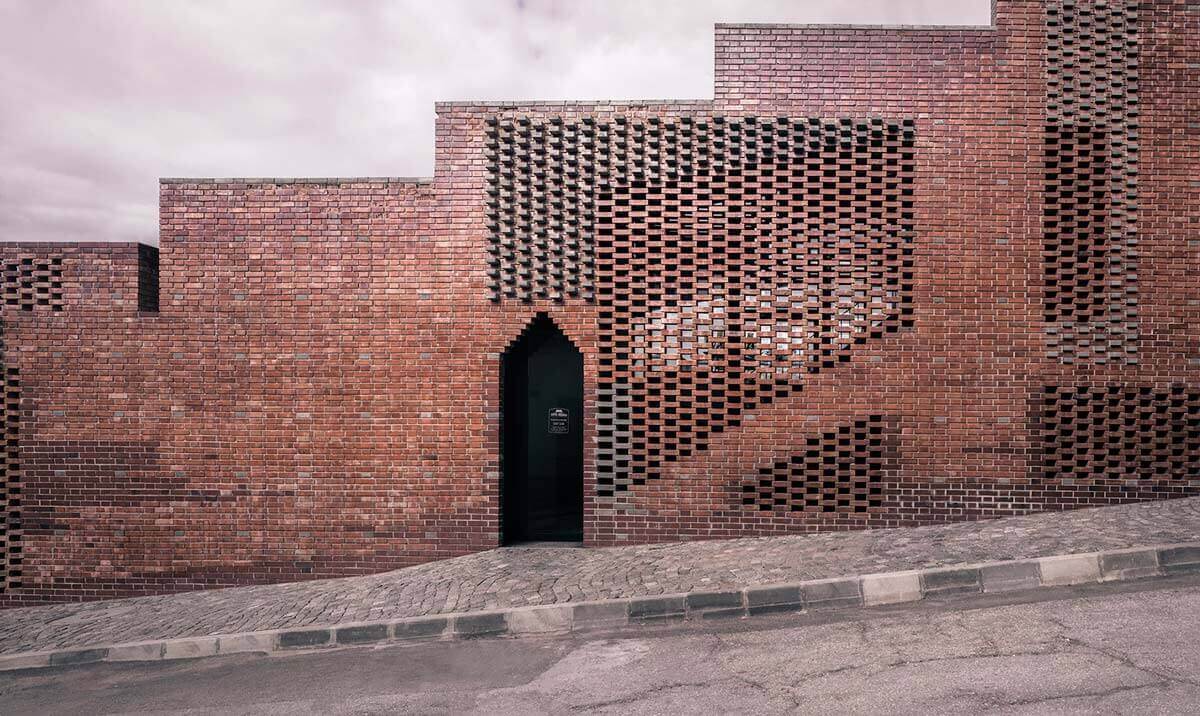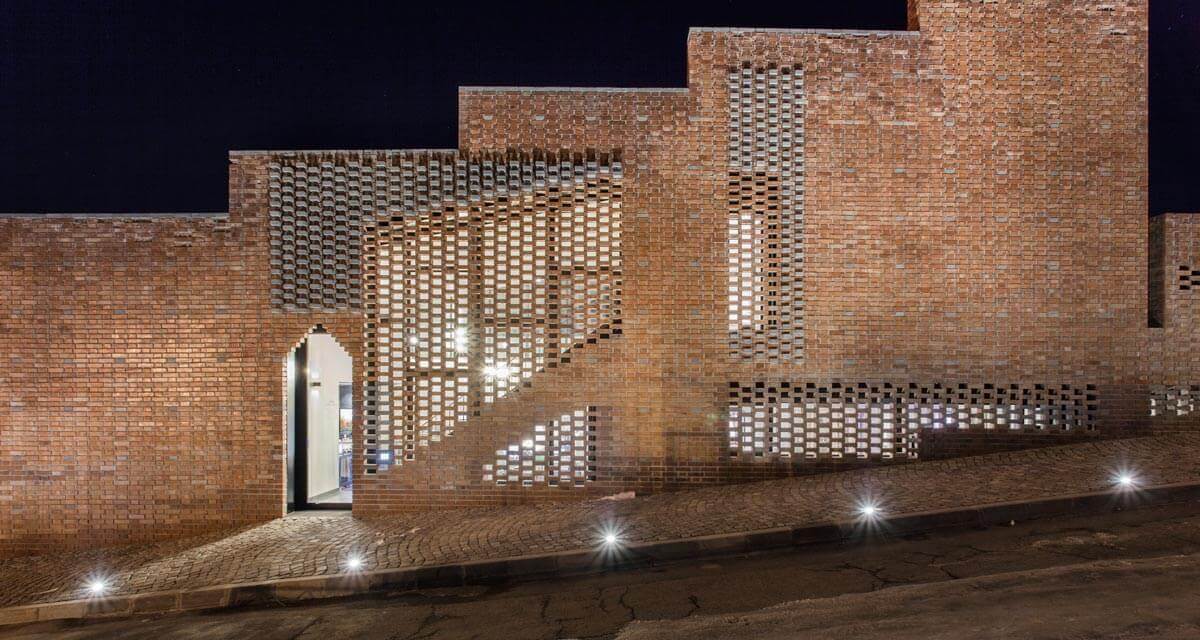 Description
The new part of the restaurant facing south to the street is a brick lace combining two things - natural sun protection of the spaces of the restaurant and creating more intimate atmosphere, stopping curious eyes of residents and passers. The brick facade was made emotionally and spontaneously, including masonry of various types and materials visible bricks. Facade was inspired by the Belogradchik Rocks as a feeling, mysticism and inspiration.
Interior
As approaching the house, a closed brick wall surreptitiously peeps from behind the trees and a staircase down to the base where the sauna and a store room are located. Behind the brick wall, on the ground floor, a master bedroom and a bathroom are situated. If one follows the brick pavement they arrive at the main entrance on the Northeast side, viewing the middle point of the corridor which leads to the public zone on the left hand side and to the private on the right. The latter consists of the working room, bathroom and the bedroom with its own terrace providing a stunning view of the westerly aspect with sunset views over the rolling hills and beyond.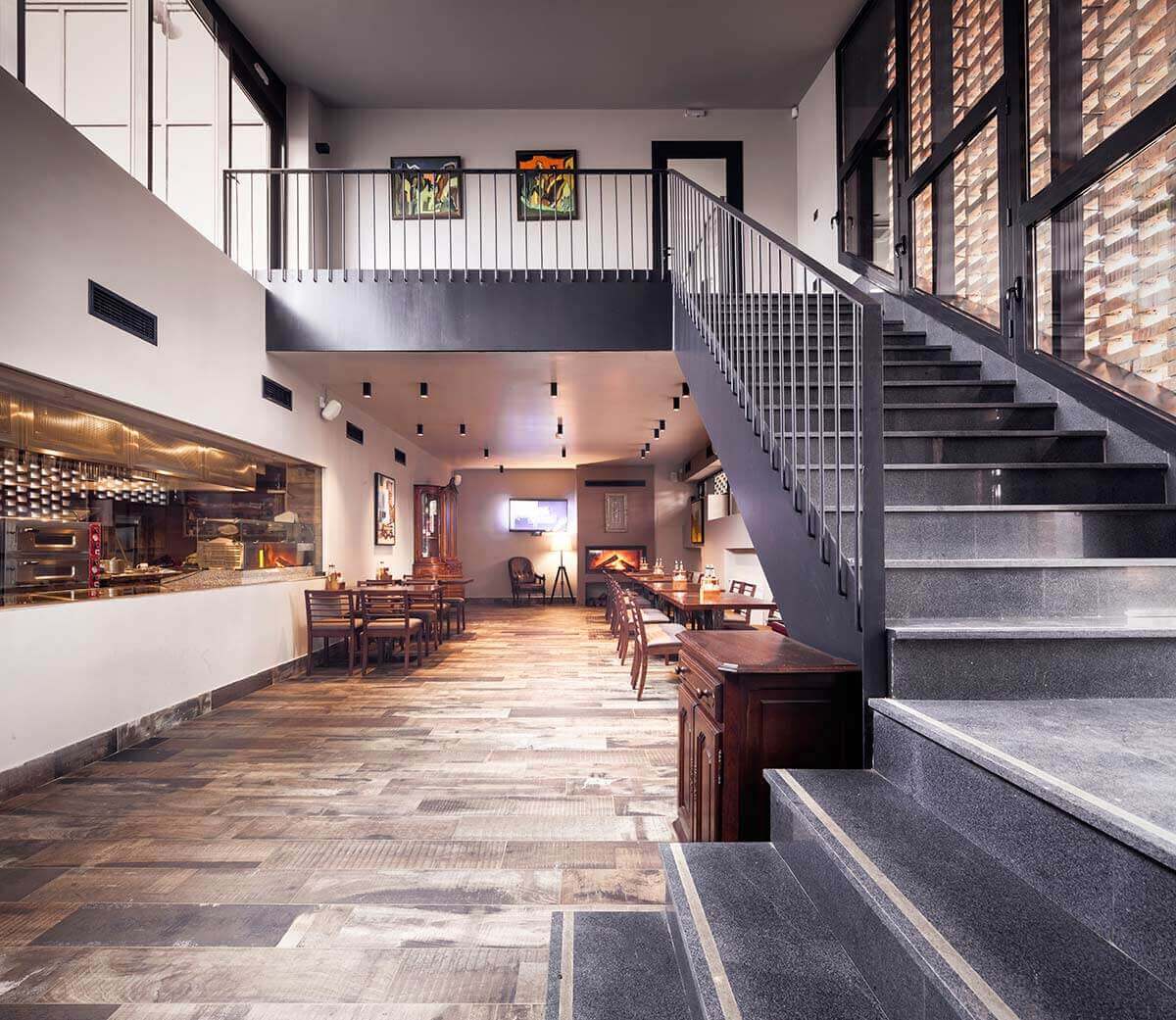 Materials
Using the natural displacement of the terrain from east to west, the eastern part of the site was dug with a whole level, on the east facade was created direct access from the second level. The authentic entrance of the restaurant from west was kept and from the south to the street was located the main entrance of the restaurant.
The whole length of the south side is decorative ventilated brick facade 12 cm thick with a stepped form which follows the slope of the terrain, sloping roof and characteristics of the property. Part of the decorative brick facade was designed as flowerpots with plants and part of the building ventilation equipment was inserted in the decorative elements.