A modern barn / Kunkiewicz Architekci
A modern barn / Kunkiewicz Architekci
Description
The house was built on an old plot with preserved outbuildings and beautiful old trees. There were red brick buildings and a wooden barn on the site. The whole property is located on a spacious plot, surrounded by magnificent oaks and birches.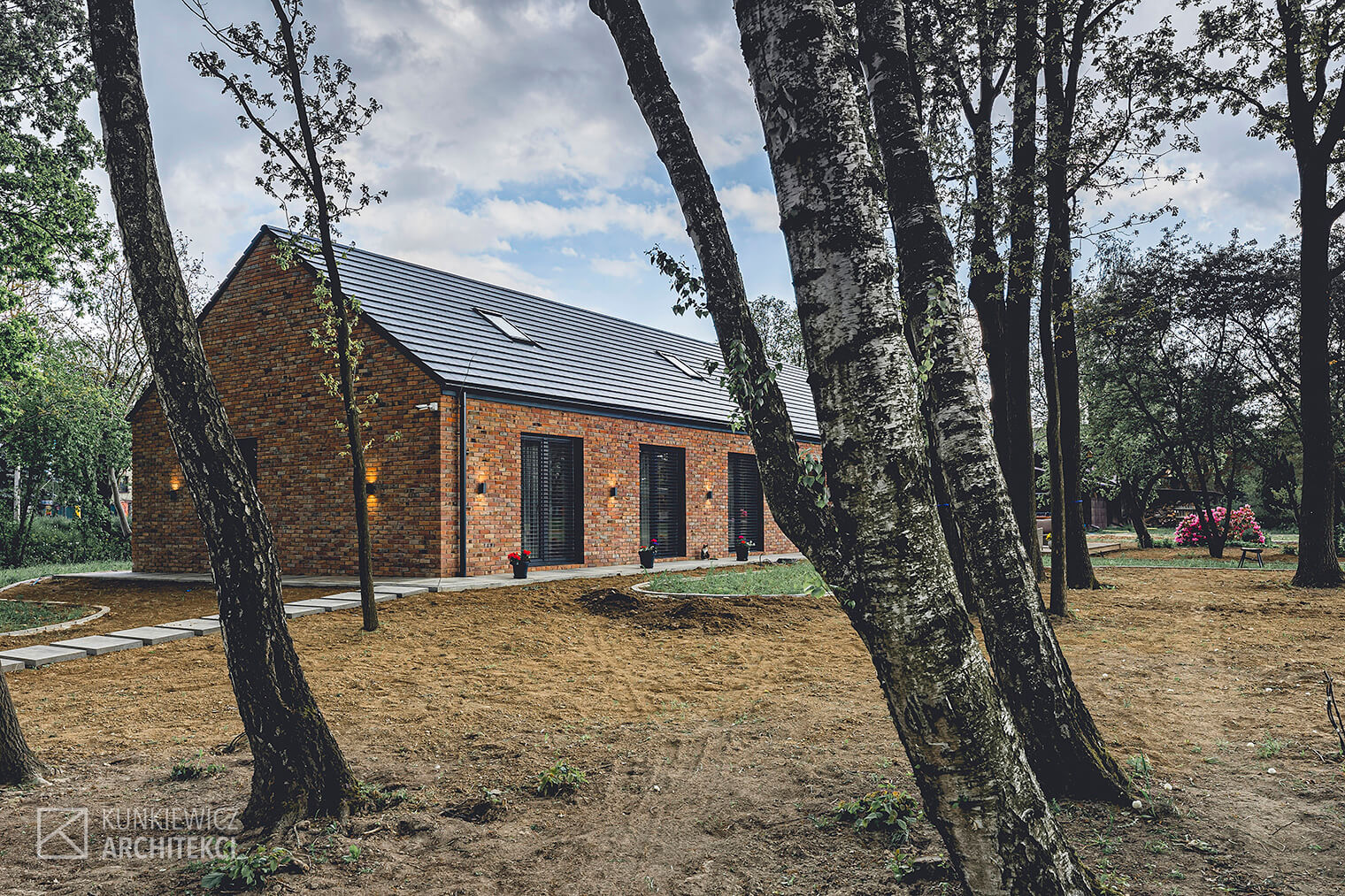 It was a perfect scenery for a modern barn. The building has a rectangular plan with a large glazing from the garden side. House is topped with a simple, gable roof, covered with anthracite concrete tiles. Natural finishing materials were used on the façade, such as irregularly burnt brick and Siberian larch façade boards.
An anthracite quartz sinter was placed on the bay window next to the terrace. A one-story house with an area of 160 m2 and a freestanding garage are skillfully integrated into the existing buildings. Designers decided to keep an open roof truss in the living room and to make a ceiling over the privat part creating an unused attic above the rest of the house.