Apartments Villa Edelweiss / dmvA
Apartments Villa Edelweiss / dmvA
Concept: synergy
The Flemish village Elewijt is one of six communities belonging to the municipality of Zemst, located between Brussels and Mechelen. Castle fields, historical premises and nature areas are the characteristic features of this region.
Villa Edelweiss is a brick gentlemen's house with art-deco elements, a beautiful garden, a greenhouse and a partly walled garden. Due to its location in the shadow of the church, the residence became one of the most dominant, expressive buildings of this village.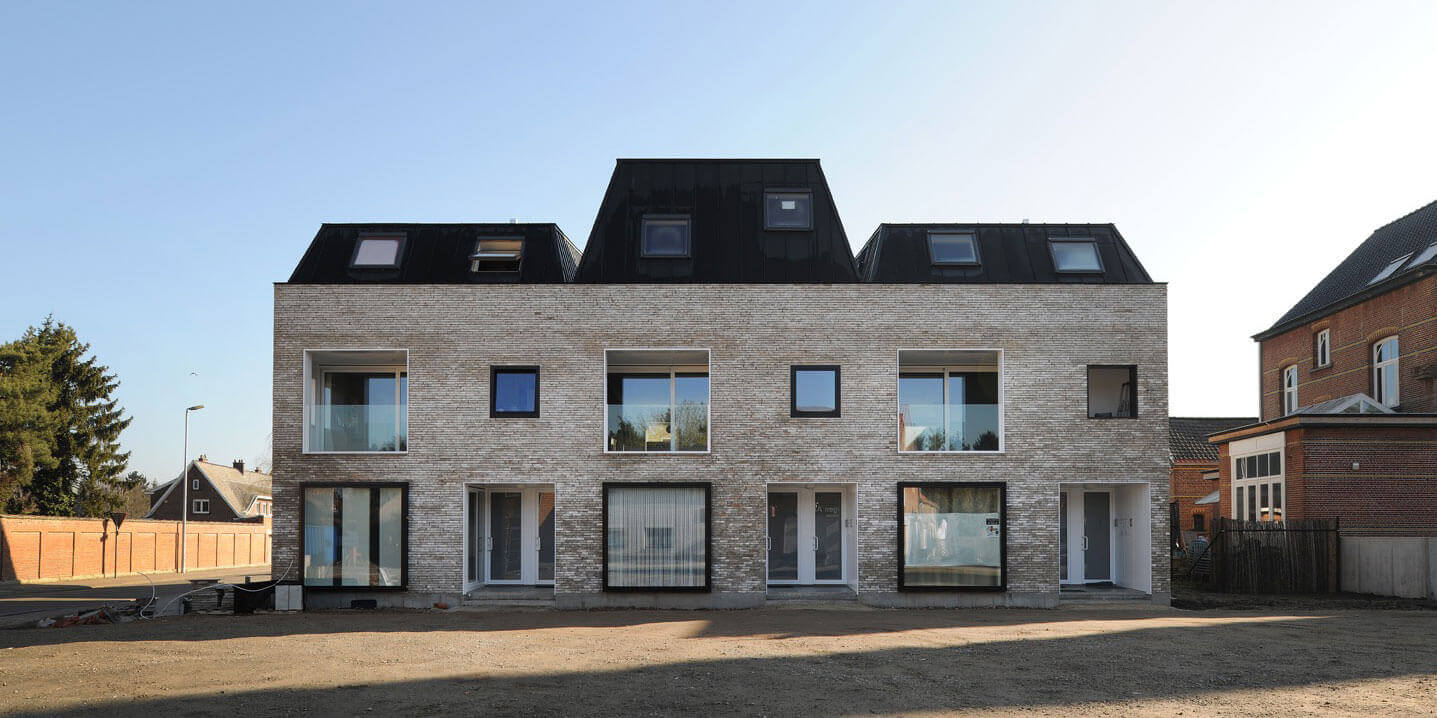 New icon
The new building project is implanted as an icon in the garden of this public property.
The underground parking garage, slightly elevated above surface, limits the semi-public space and forms the base of the project.
On this base you find a detached building volume at the Dynastiestraat and three linked volumes along the village green. These volumes both limit and connect the different streets, village squares and outdoor spaces.
The materialization in sand coloured brick of both facades and socle enhance the sculptural character of the project.