Boundary Street House / Chan Architecture Pty Ltd
Boundary Street House / Chan Architecture Pty Ltd
Description
Boundary Street House is a striking new house on a small, irregular site in Port Melbourne. The conceptual framework of the project was to draw inspiration from the industrial warehouse building type, and rework it to suit a residential brief.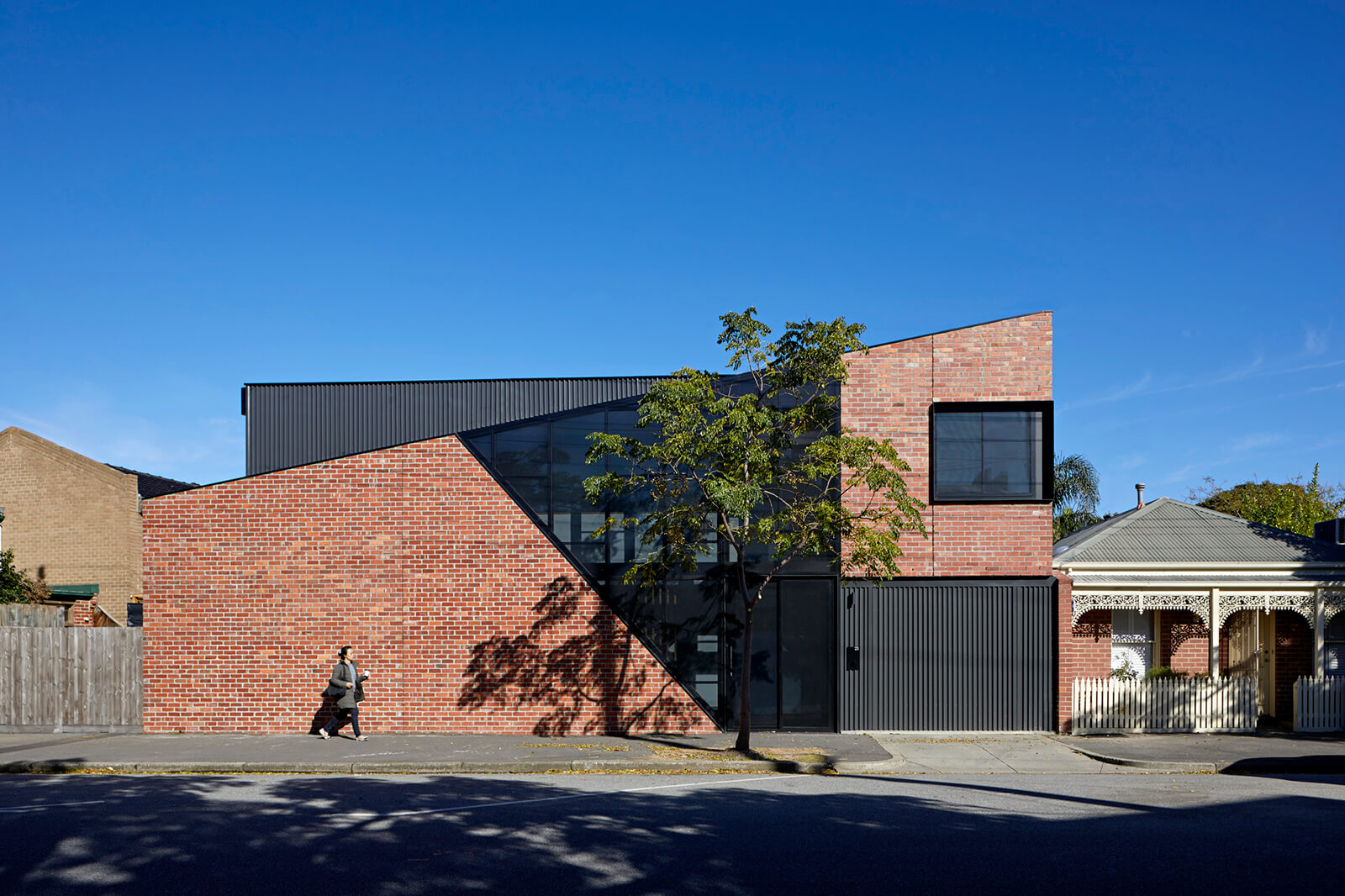 Paying respect to the history of brick manufacturing in Melbourne, the red brickwork on the front façade was recycled from an old warehouse in Brunswick which came from the original Hoffman's Brickworks in the late 1800s.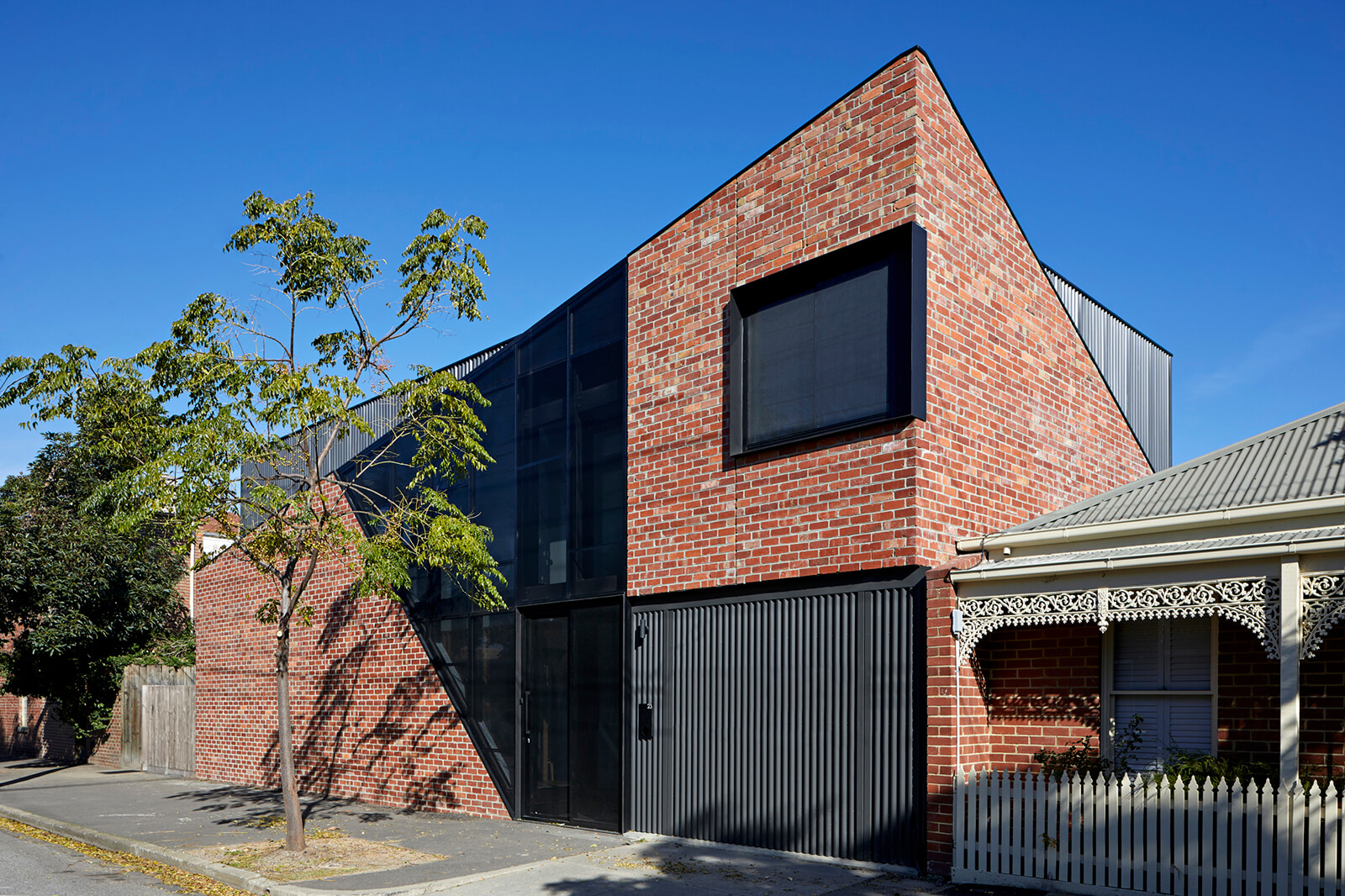 Instead of going into landfill, the bricks were carefully dismantled by hand, cleaned, stacked and transported to our site in Port Melbourne to be re-utilized on the new façade.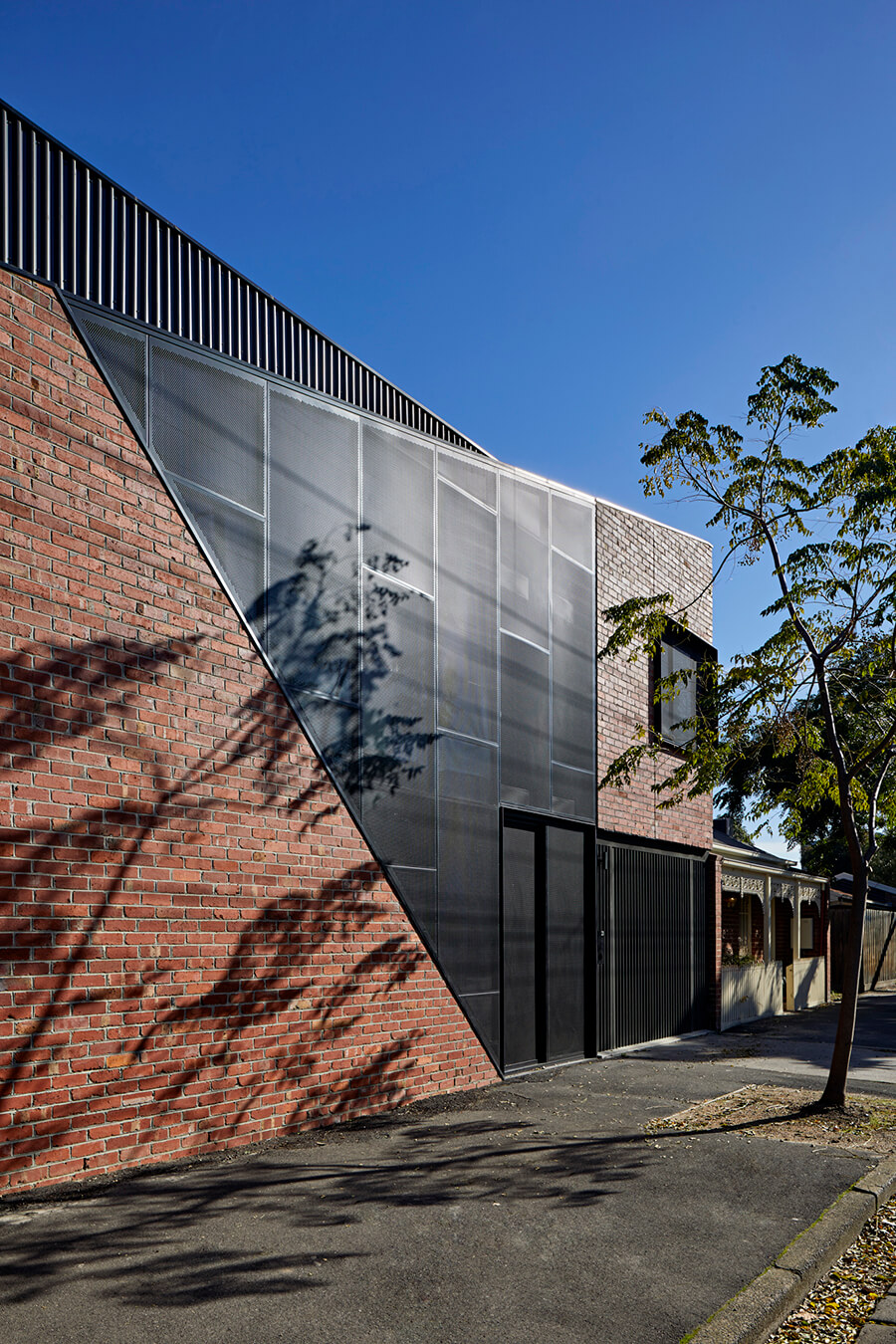 Interior
The entrance alcove, combined with the stairs and the hallway, formed the spine of the house, connecting the main living spaces with the sleeping areas upstairs. This circulation area was filled with light, with the combination of the perforated mesh screening and timber balustrade creating constantly changing light effects on the interior.
This circulation space then narrows down the hallway which then opens up to a playroom and dining area which has been designed around the north facing courtyard which allows light into the living spaces throughout the year.
The kitchen is characterised by clean lines and subtle angles, with the ceiling punctuated by a strip skylight above.
In warmer months the dual stacker sliding doors open the living spaces into the courtyard area that expands the sense of space. The first floor sits above the playroom and dining area which is evidenced by the angled bulkhead, which steps up in the living room and kitchen, increasing the sense of space.