Brick Wall House / 123DV Modern Villas
Brick Wall House / 123DV Modern Villas
Concept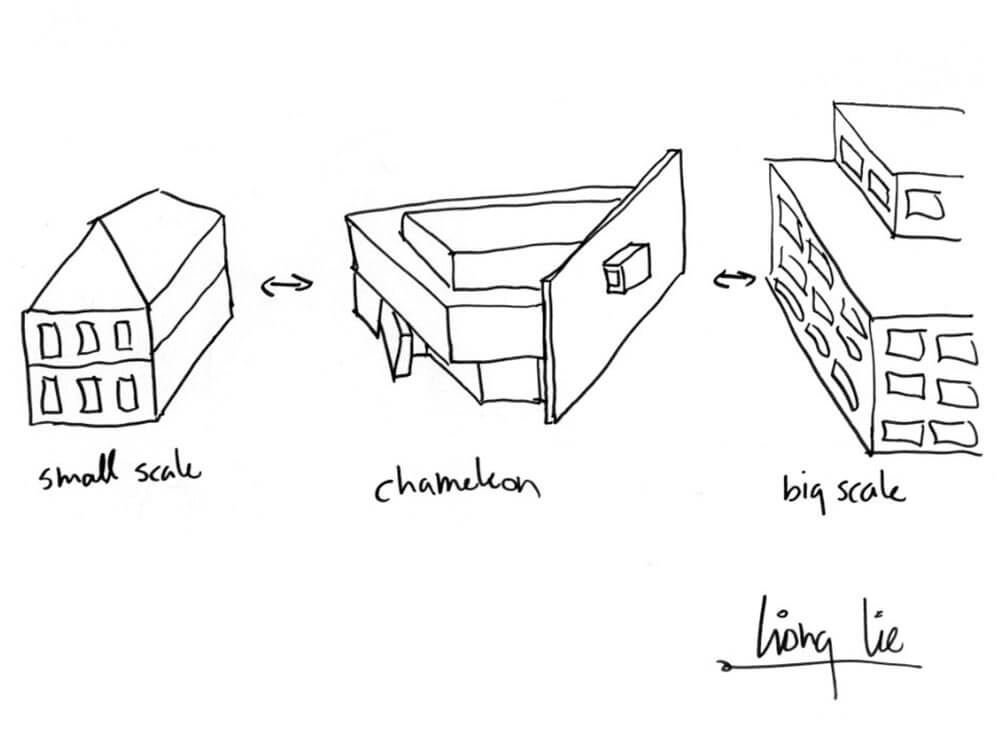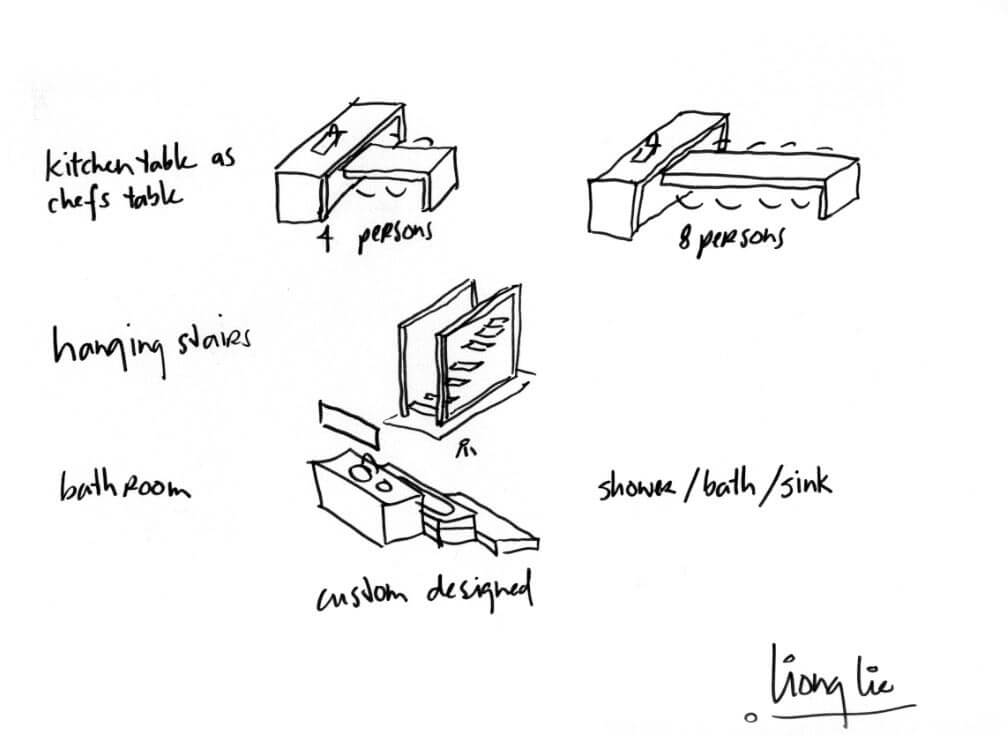 Location
The location of this residence is highly exceptional: flanked by small-scale detached semi-classical houses with gabled roofs on one side, a large apartment block planned on the other.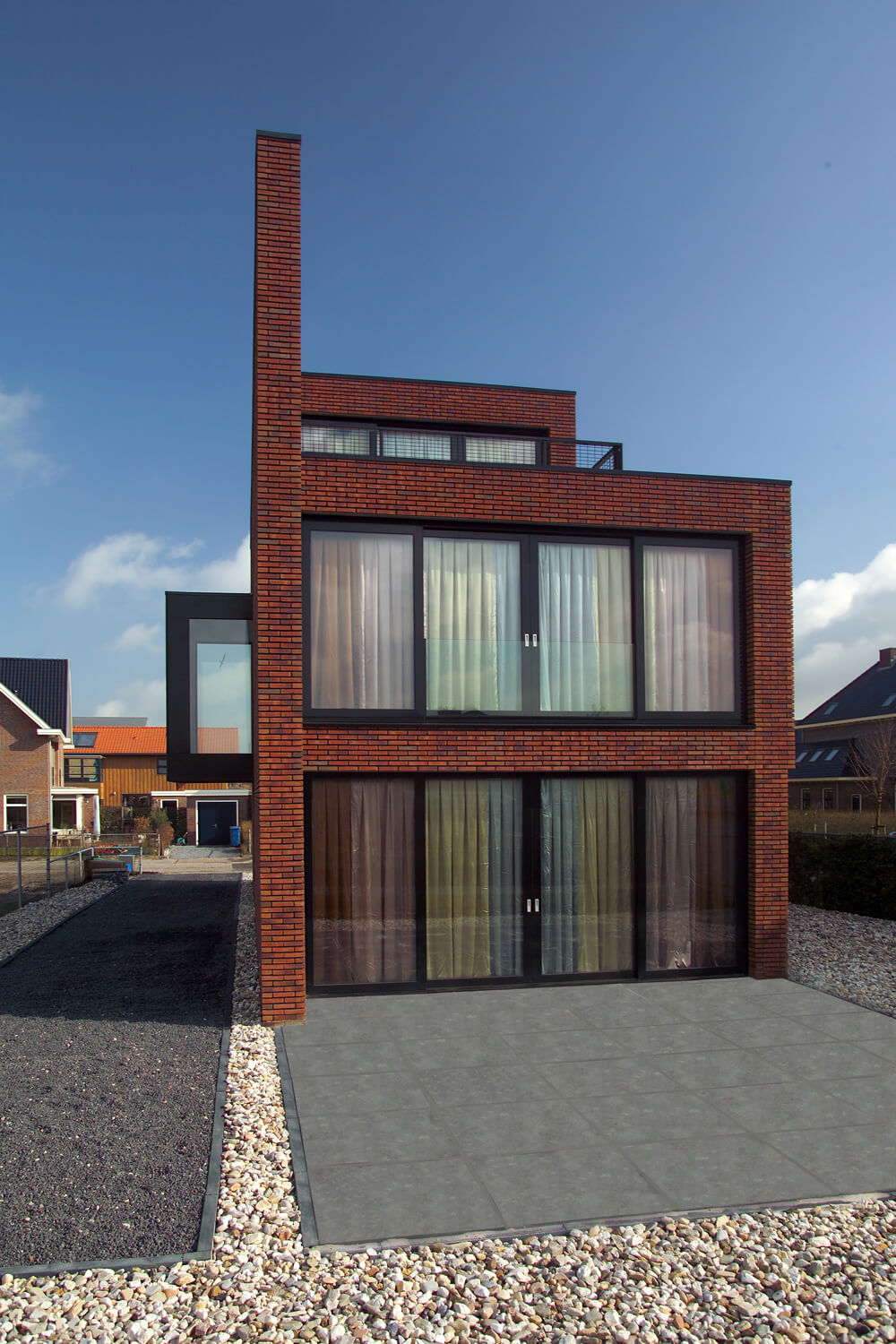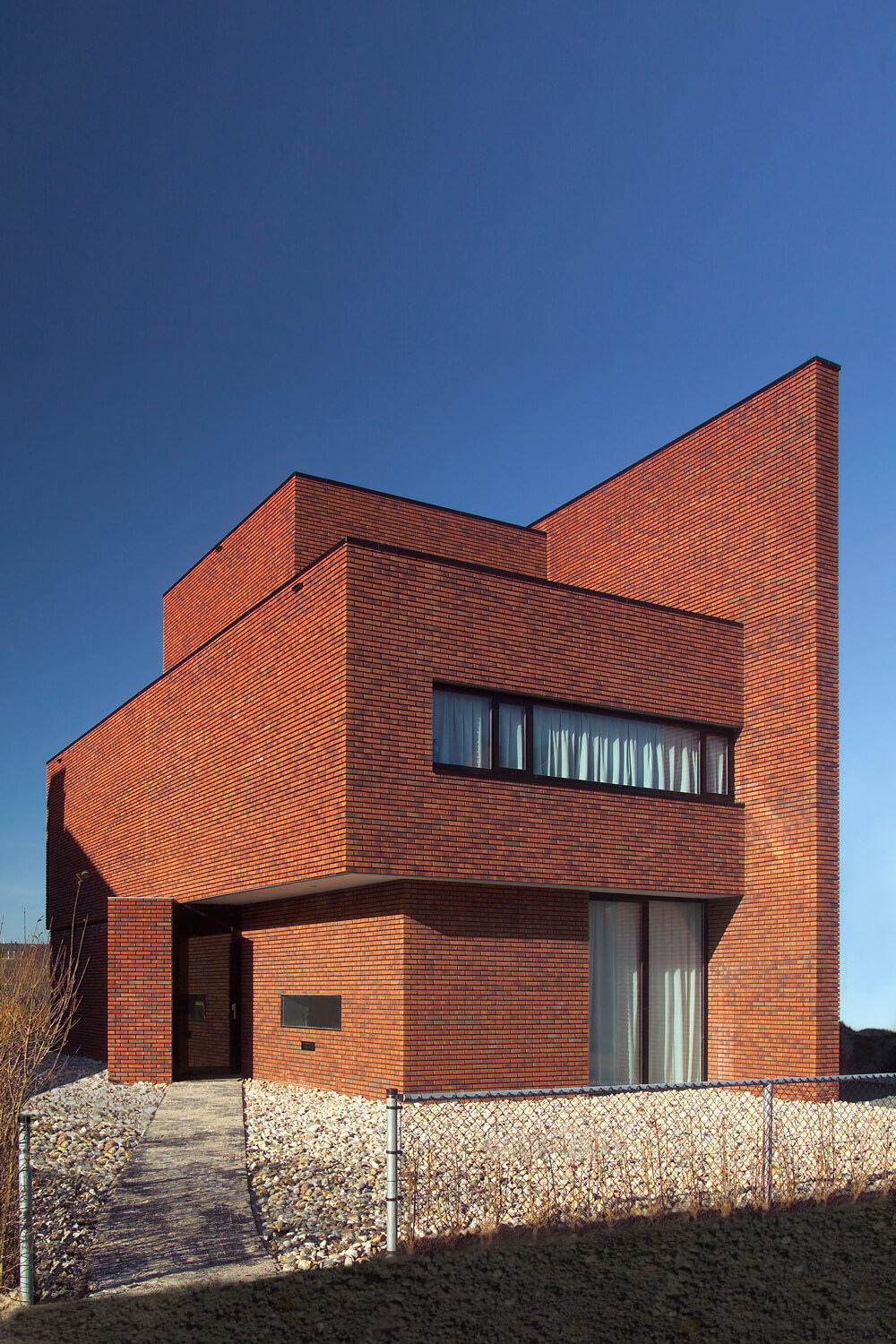 Description
The client wanted his dwelling to provide maximum privacy. The house represents the transition between these two worlds: the façade facing the apartment block is closed with the exception of a protruding stairwell that offers an intriguing view along the façade; the other side of the building consists of an informal configuration of rectangular volumes fitted with a large number of windows.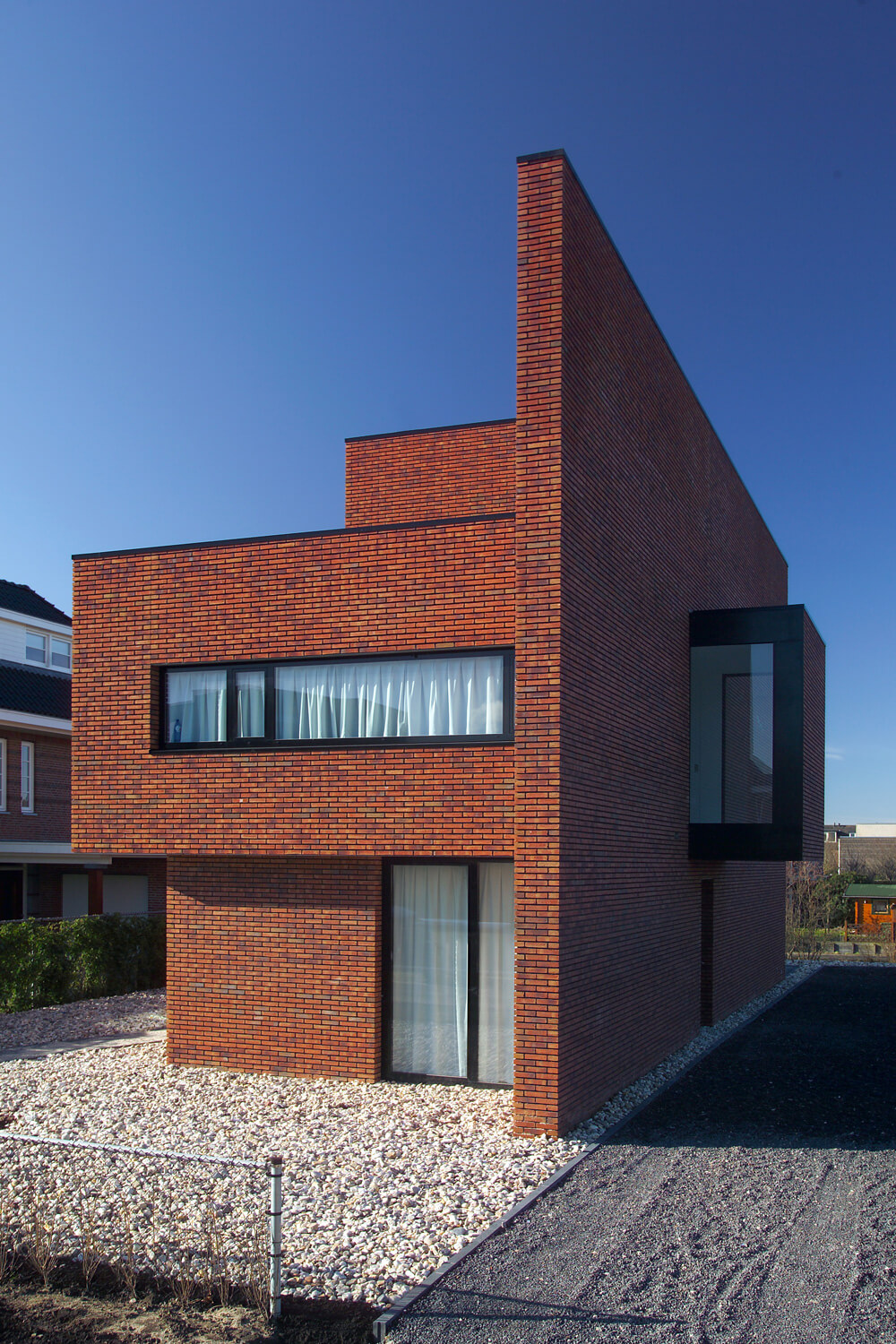 Materials
The house, entirely built of brick, blends in with its surroundings. It is a lively type of brick, in a sleek bond with emphatically horizontal joints.
Interior
The contrastive interior was kept as austere and clean as possible and features flawlessly plastered white surfaces. Kitchen, cupboards and built-in appliances are completely white as well. The dining table with a draw-leaf was specially designed for this house.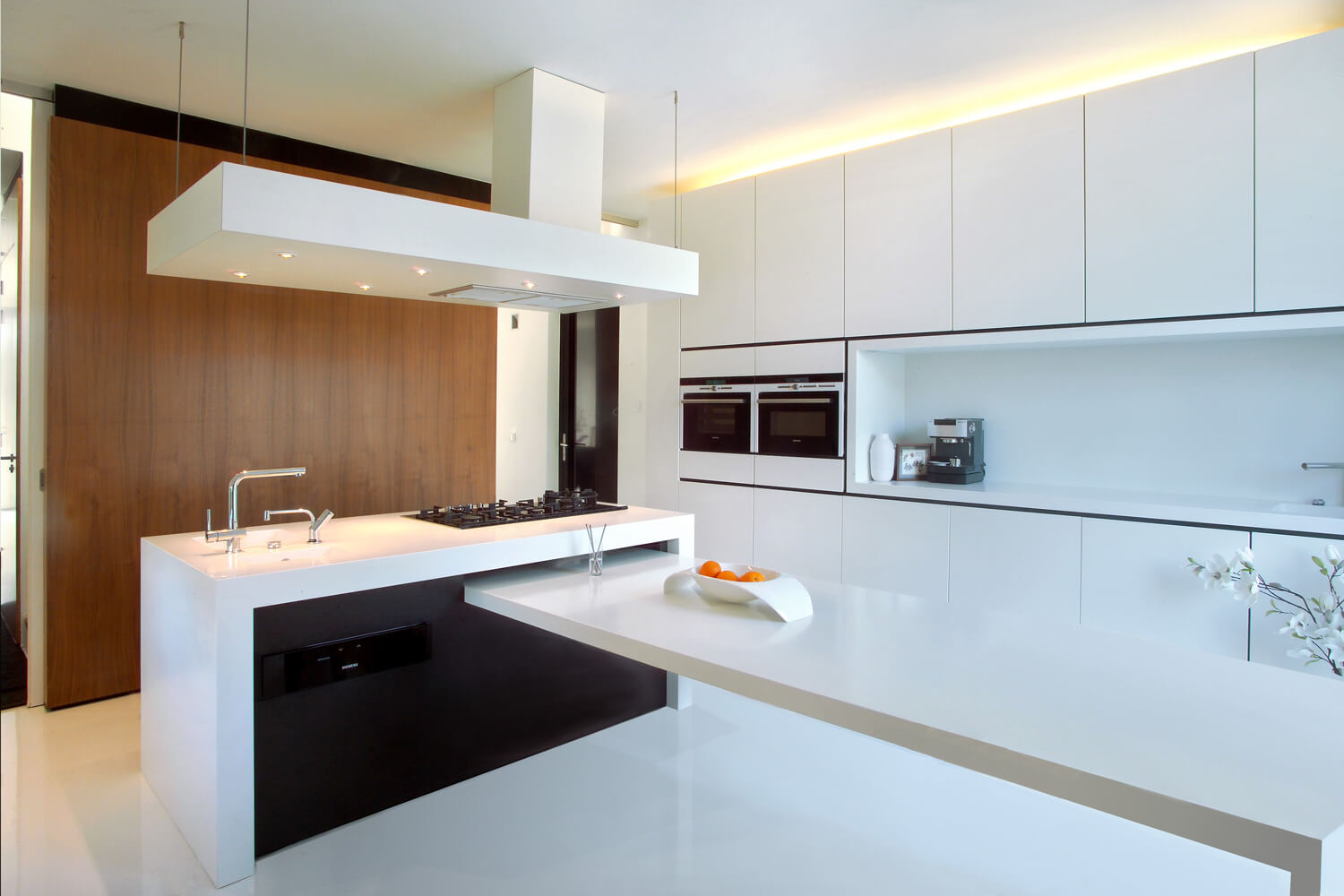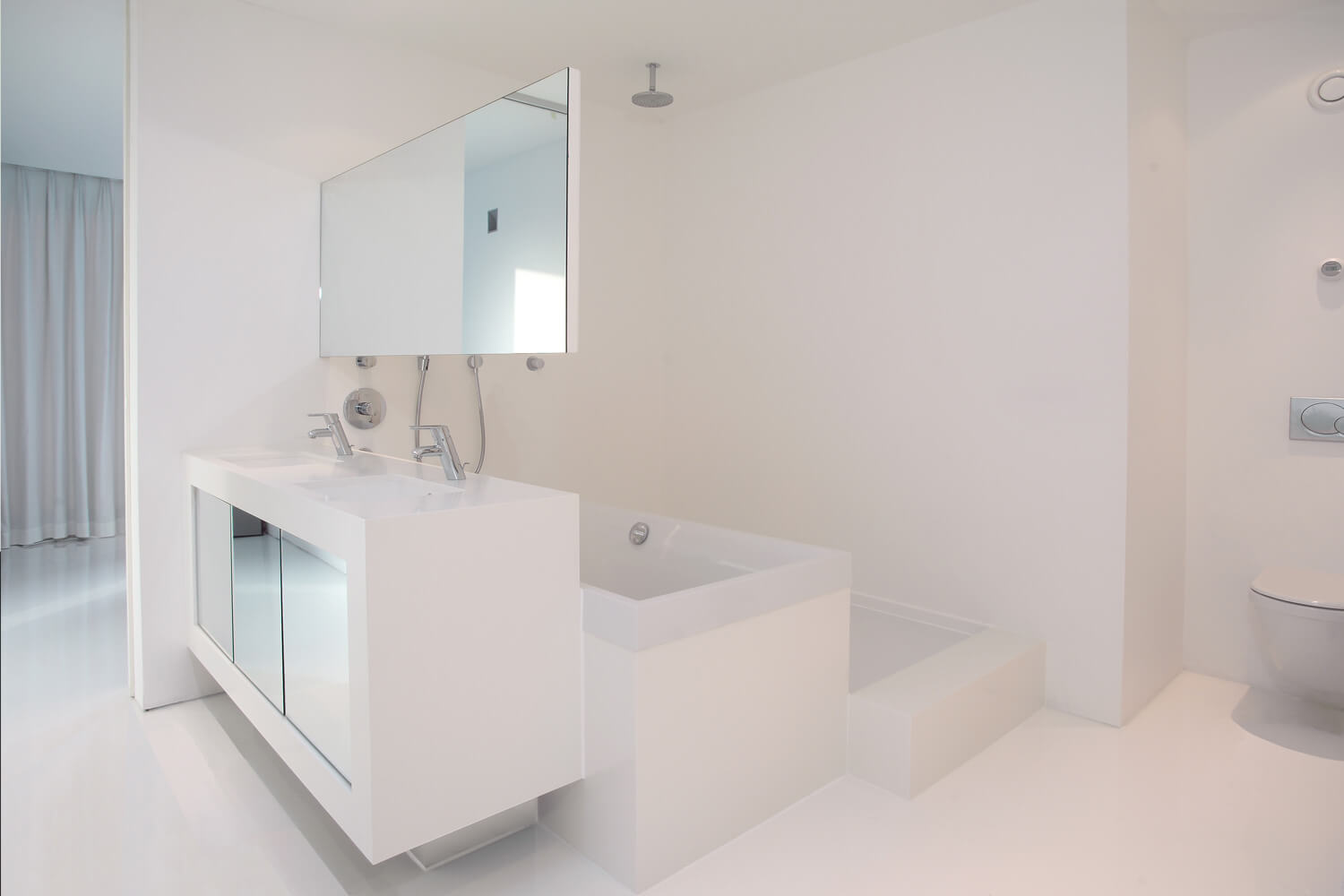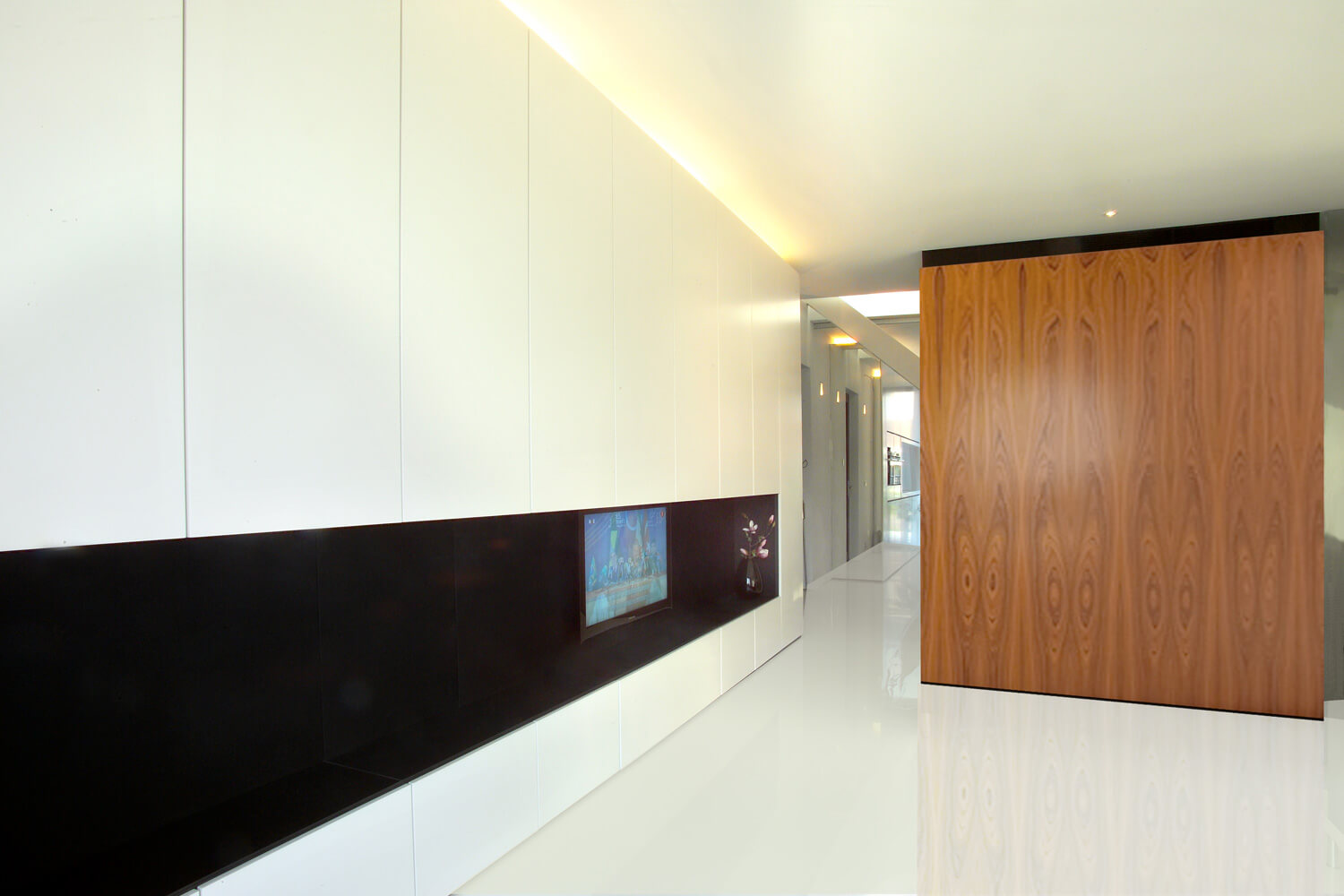 Why brick?
Brick Wall House had to match with the surrounding buildings, which were made out of brick - Our design strategy for Brick Wall House was to create a monolithic sculpture that is fragmented into different volumes and a slab. Using only brick, this material could establish the effect that the building is really grounded and emphasizes the heavyness of the blocks while creating a floating effect at the same time. Bricks can achieve this solid effect of volumes in an abstract manner, also keeping details very minimal. The color of the brick is red brown yellowish in the rain and in the evening, when it looks heavy and dark, while during a sunny day the red color really sparkles. It took quite some time to find the right kind of brick who had this kind of effect.
Extra Info
Client:
L. Yeh (Private)
Program:
private residence
Design team:
Floor Theuns, Jasper Polak
Advisor construction:
Kees Luyten, Rotterdam
Main contractor:
aannemersbedrijf Theo van der Kroon, Vlist
Wood work and fitted furniture:
Brandwacht & Meijer
Plot surface:
582 m2
Gross building volume:
863 m3
Gross floor surface:
190 m2
Start construction:
September 2008
Completion:
June 2009