De Cammeleur / KdV architectuur, Eindhoven
Apartments Villa Edelweiss / dmvA
Description
The Flemish village Elewijt is one of six communities belonging to the municipality of Zemst, located between Brussels and Mechelen. Castle fields, historical premises and nature areas are the characteristic features of this region.
Villa Edelweiss is a brick gentlemen's house with art-deco elements, a beautiful garden, a greenhouse and a partly walled garden. Due to its location in the shadow of the church, the residence became one of the most dominant, expressive buildings of this village.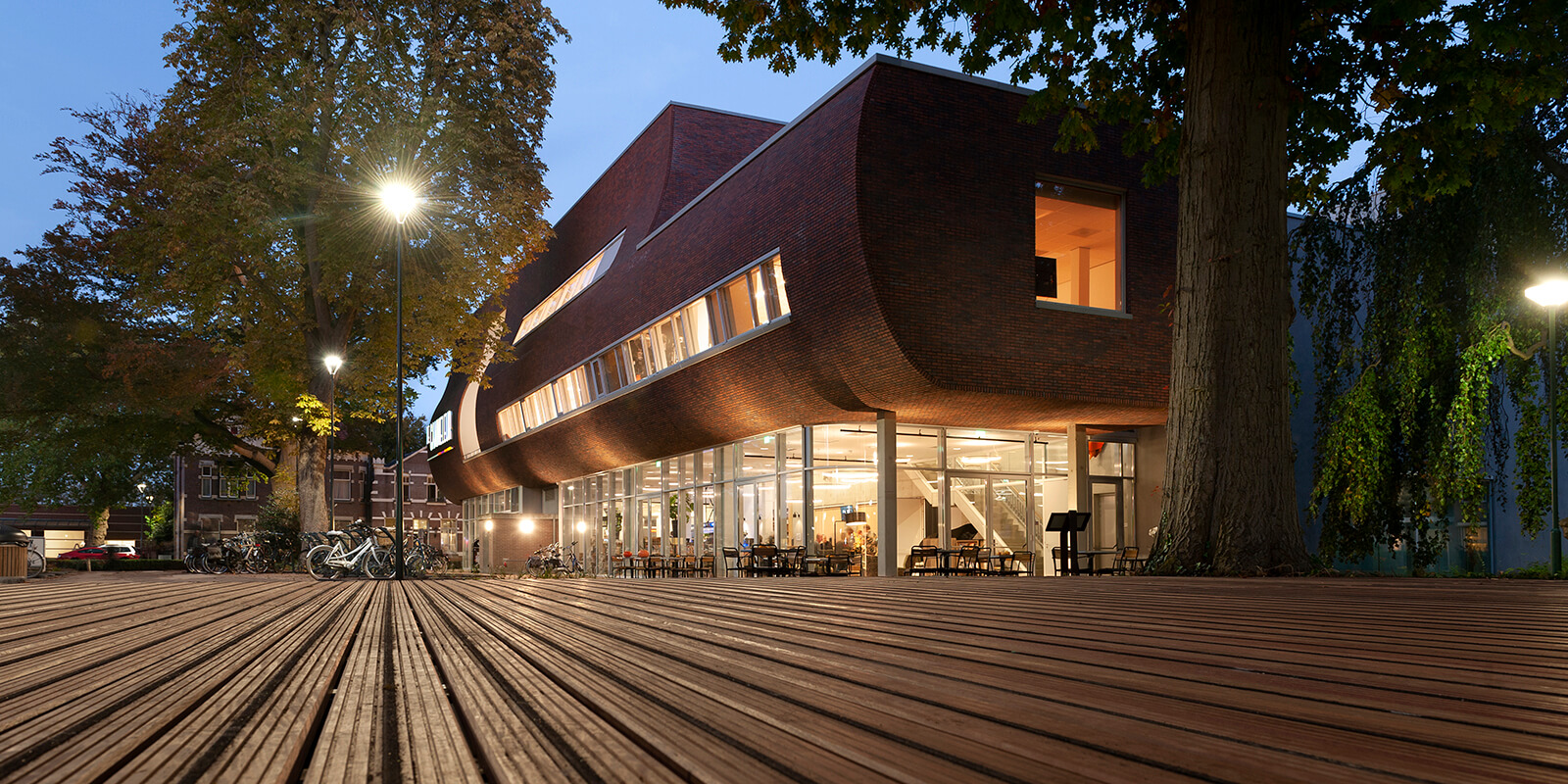 Location
At the heart of the town stands the Cammeleur. An important building at an impressive site. Our design forms a connection between Dongen's main street, 'Hoge Ham', and 'Parc Vredeoord', linking stately homes at the historical street to the green spacious quality of the also historical, former Villa Vreedeoord. De Cammeleur is the most important, cultural hotspot of Dongen.
Building Form
Our building forms the connecting element between these two worlds. It is composed out of two very recognisable spatial elements. The 'Heerenhuis' (Mansion) and the 'Paviljoen' (Pavilion). The 'Heerenhuis' houses some of the more secluded area's as, the library study and theatre hall of this centre. Counterpart for this zone is the 'Pavilion' comprising the more extravert functions like, entrance, central reception area and the grand foyer. Both volumes connect, each in their own way with the surrounding environment. The 'Heerenhuis' refers to the architecture of the Villa's you find alongside the historic Hoge Ham. The 'Paviljoen' with her transparent curtain wall on the ground floor, reacts towards the spaciousness of the park. The extending curved-brick wall overhead the foyer, provides shelter and creates room for the large monumental trees that hem our building.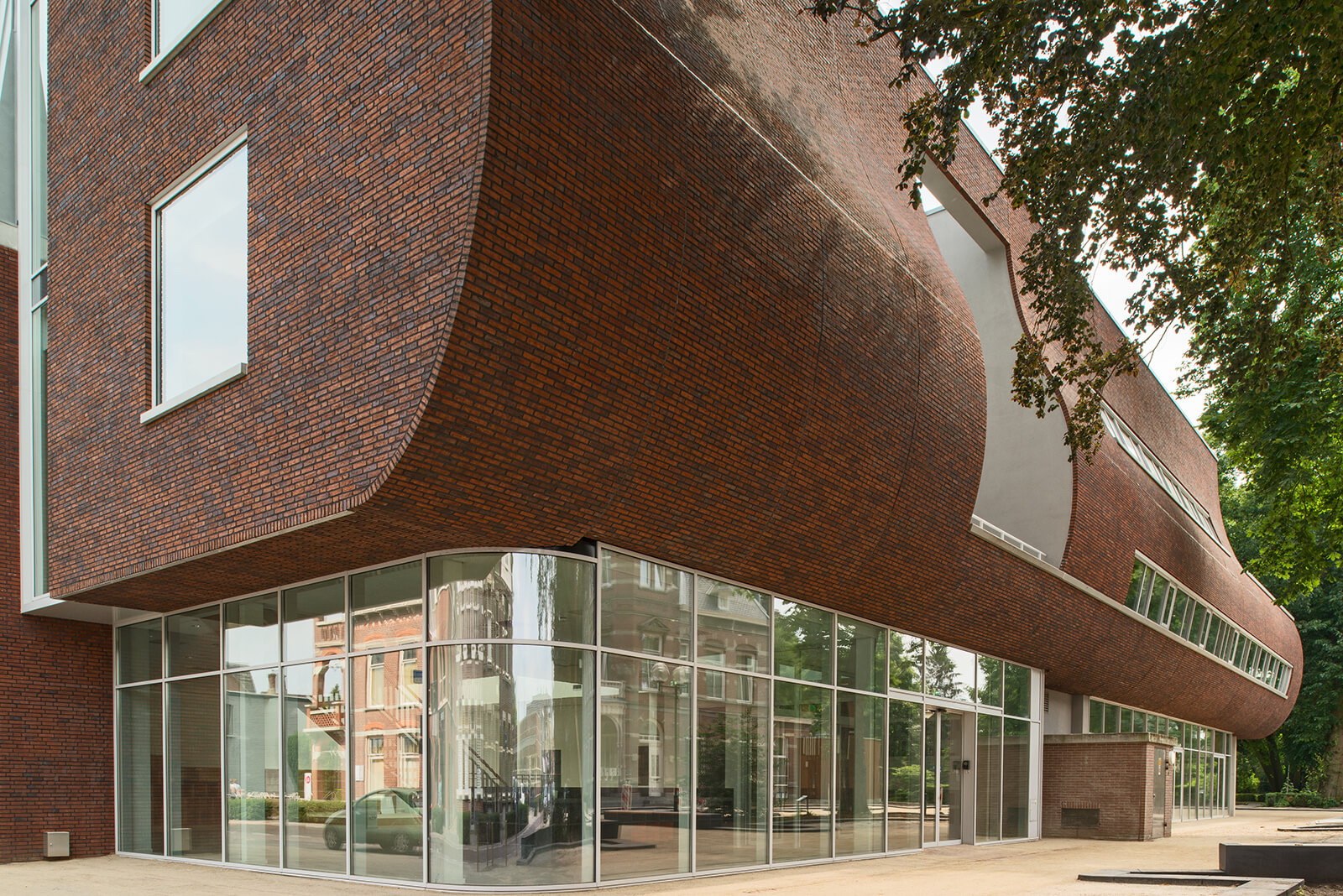 Internal connecting routes are found in the area where 'Pavljoen' and 'Heerenhuis' meet. Al the main routes are troughout the building accompanied by voids that provide space, sightlines and incident daylight. A grand void extending over all three floors forms the central interception in the building where all mayor routes intersect. And thus forms a space where presentations can be held, but also a place where visitors meet by change, interact and make new friends.