Faculty Housing o.p. Jindal Global University / S.P.A Design
Faculty Housing o.p. Jindal Global University / S.P.A Design
Location
The campus for the O.P.Jindal Global University is planned in an entirely flat agricultural land, 10 km away from the city of Sonepat, on the remains of the mythical Grand Trunk Road that was going through Northern India, from Afghanistan to Burma.

The design
As a Greenfield project with no built surroundings, the design is based on a very rigorous geometrical framework of "traces regulateurs" of squares and golden rectangles, dear to European architecture as well as Indian classical architecture.
The project is designed like a vast classical garden where the nature has been tamed by the rule of geometry as the metaphor for the men pacified by the rule of law.
The faculty housing is a line of "immeubles villas", dear to Le Corbusier, forming the visual boundary of the campus.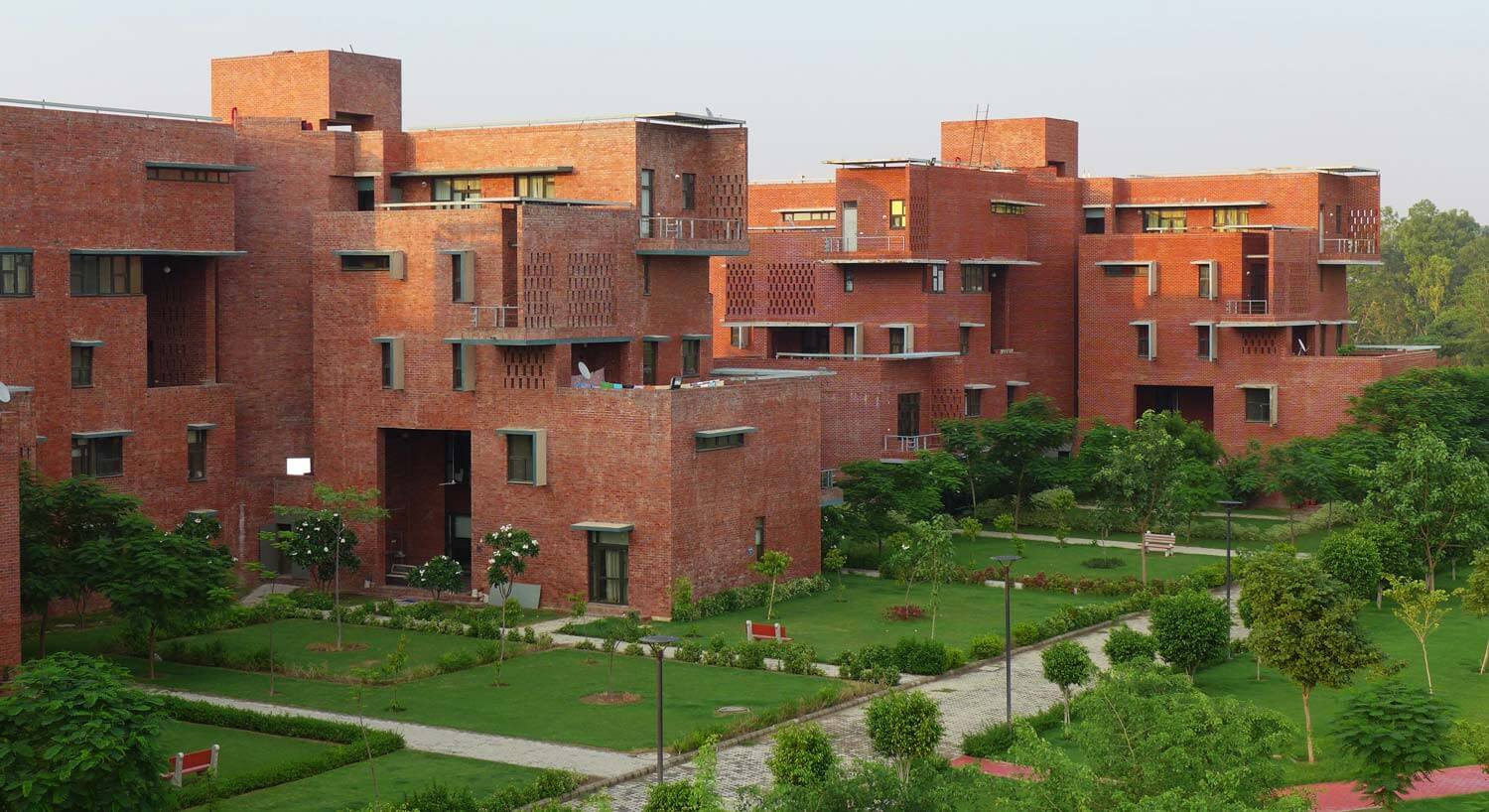 Description
These exposed brick buildings compile together the experiments of typologies of 3 bedrooms duplex with double height loggia, 2 bedrooms duplex and single bedroom flats. Apartments get 50% to 100% of their areas as garden or terrace garden.
All the buildings come together around a network of gardens and parks, reintroducing the lost landscape of agricultural fields and vegetable gardens into the university.
Drawings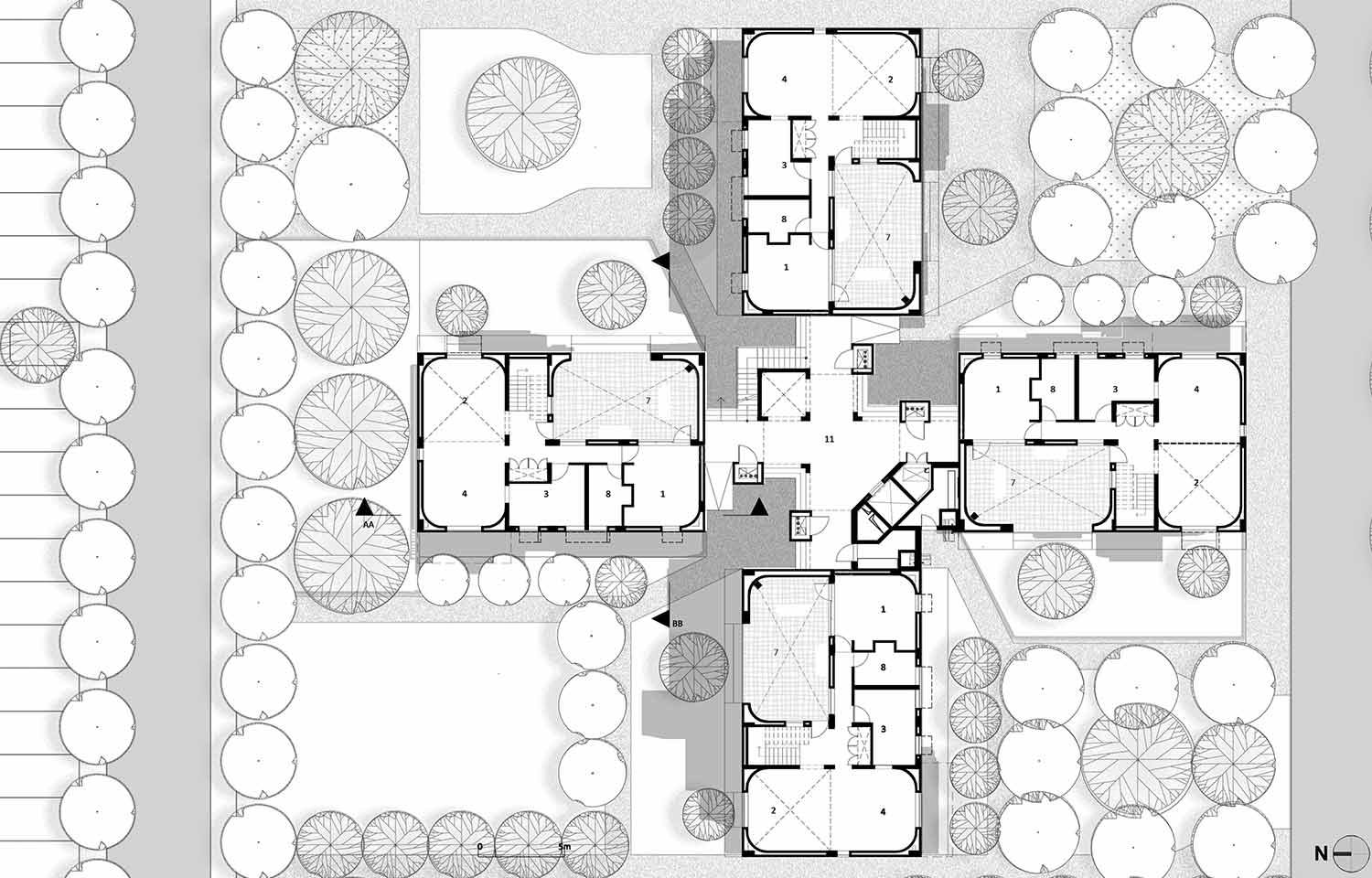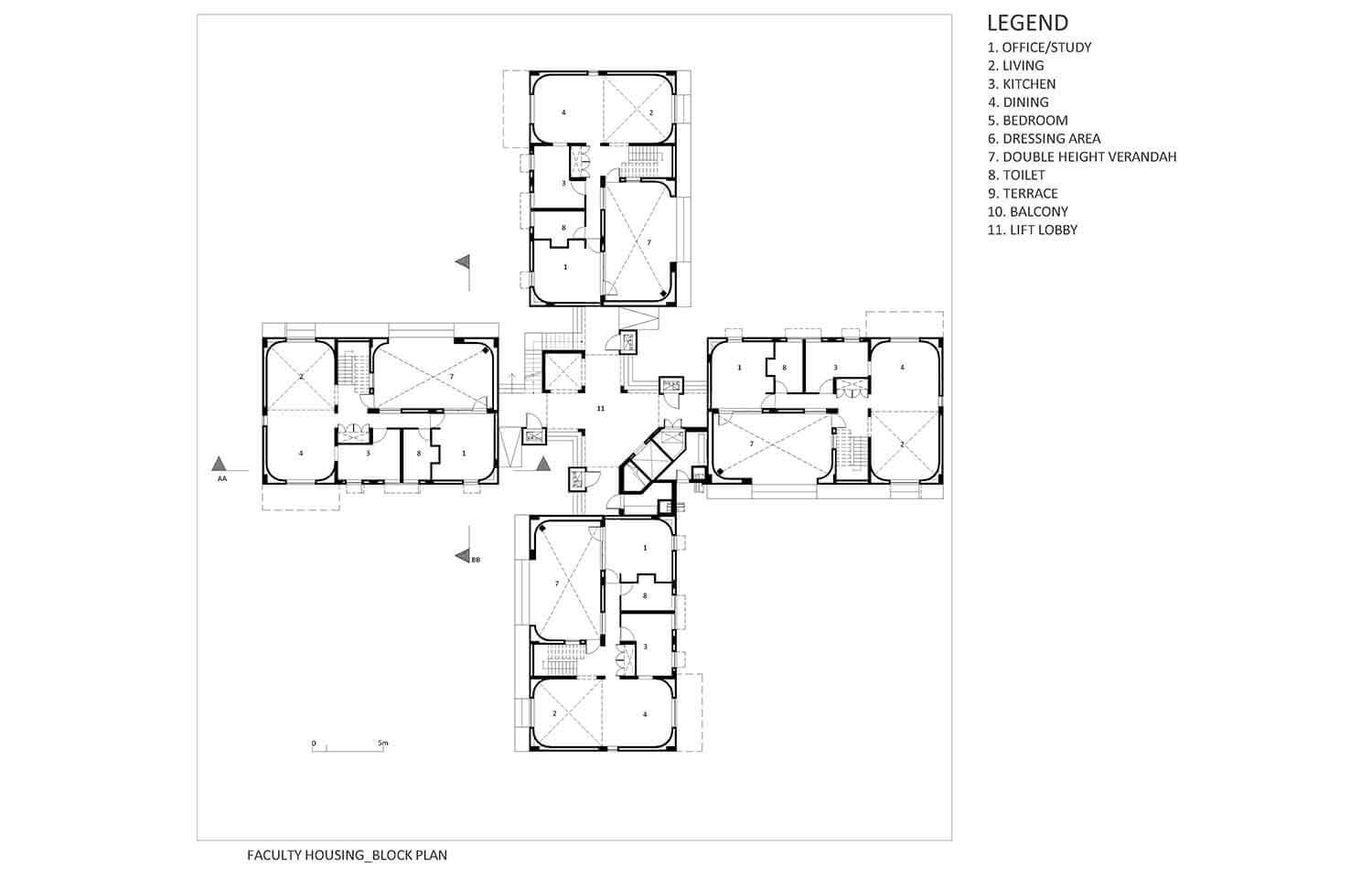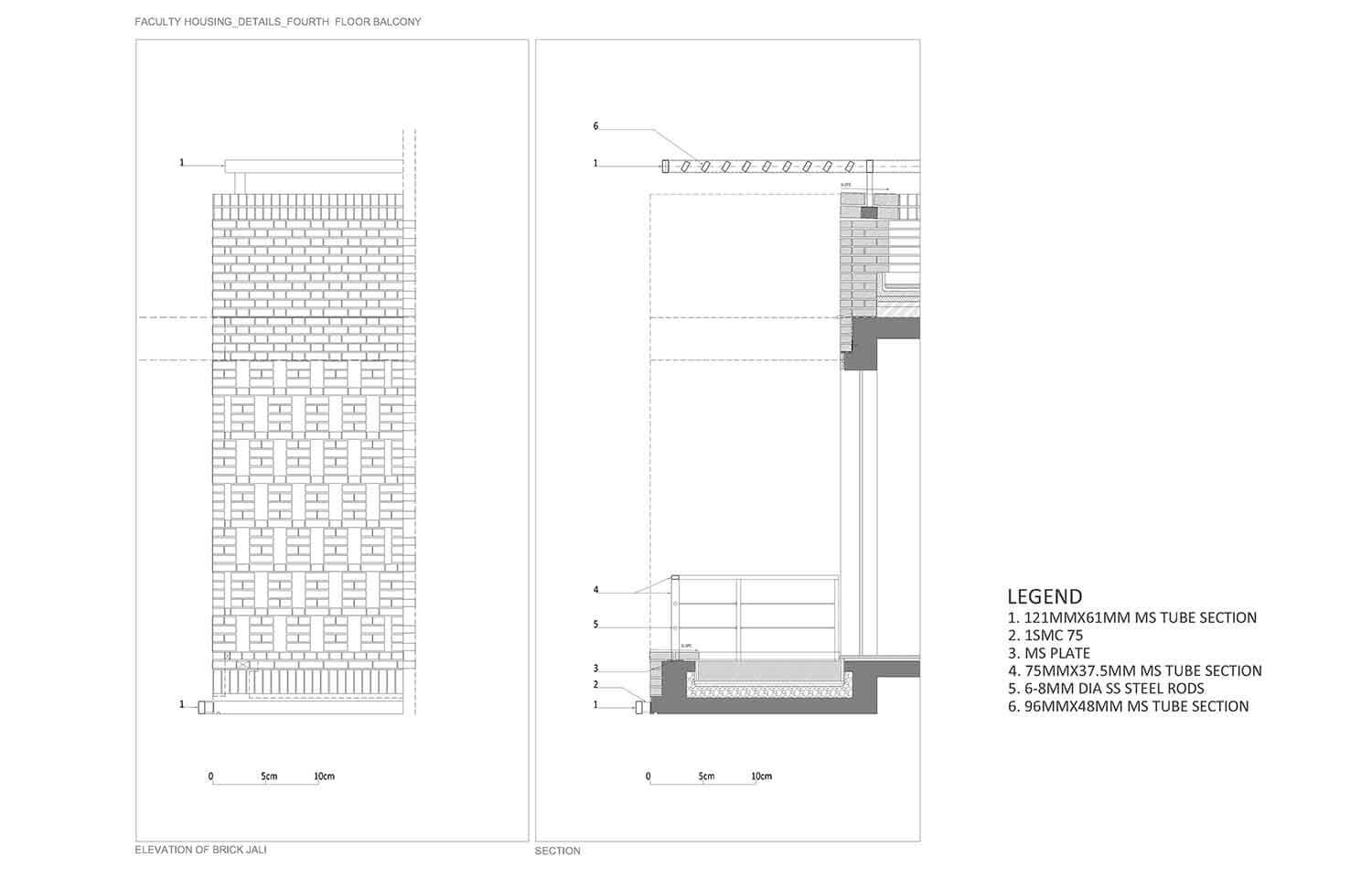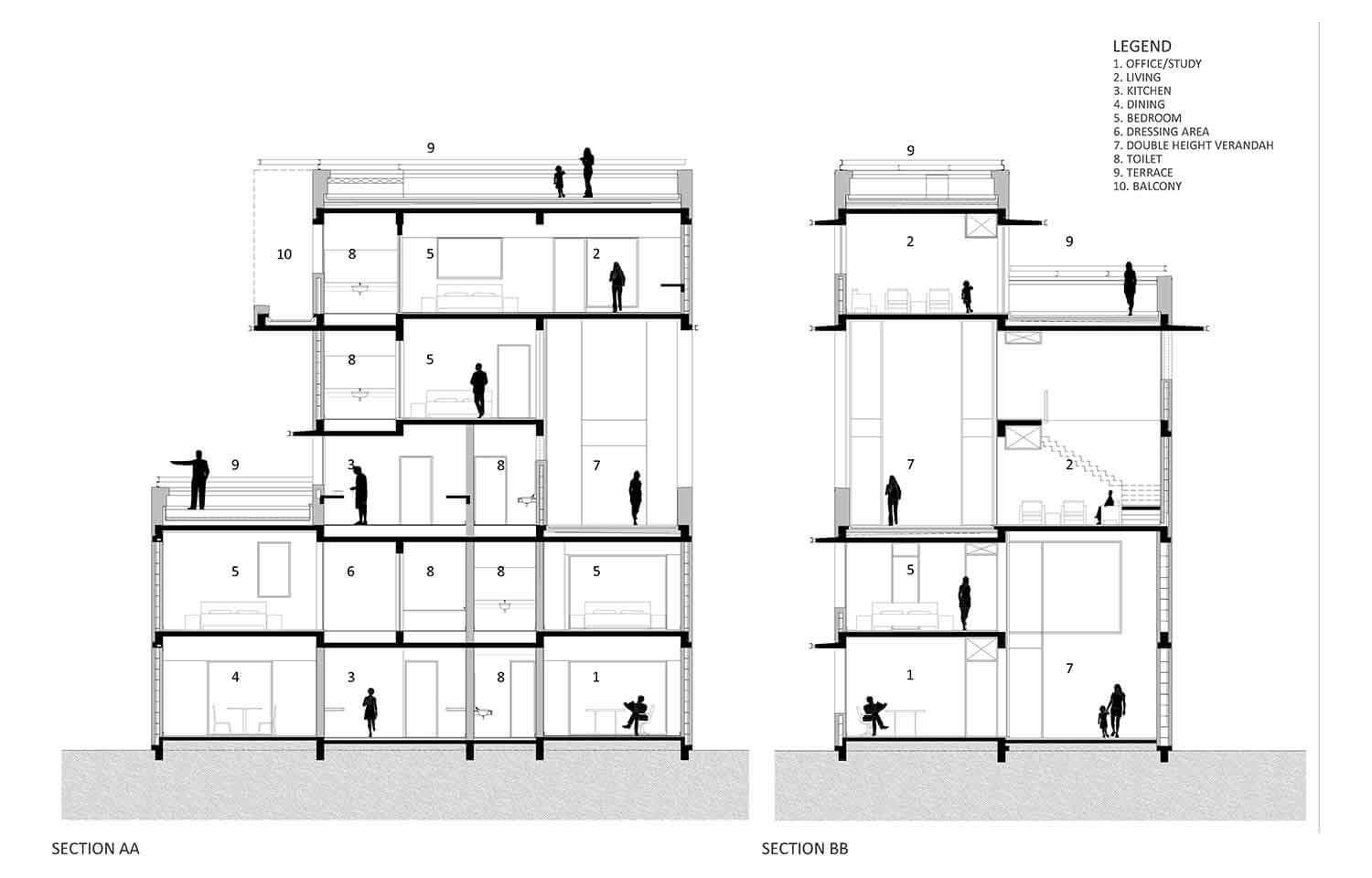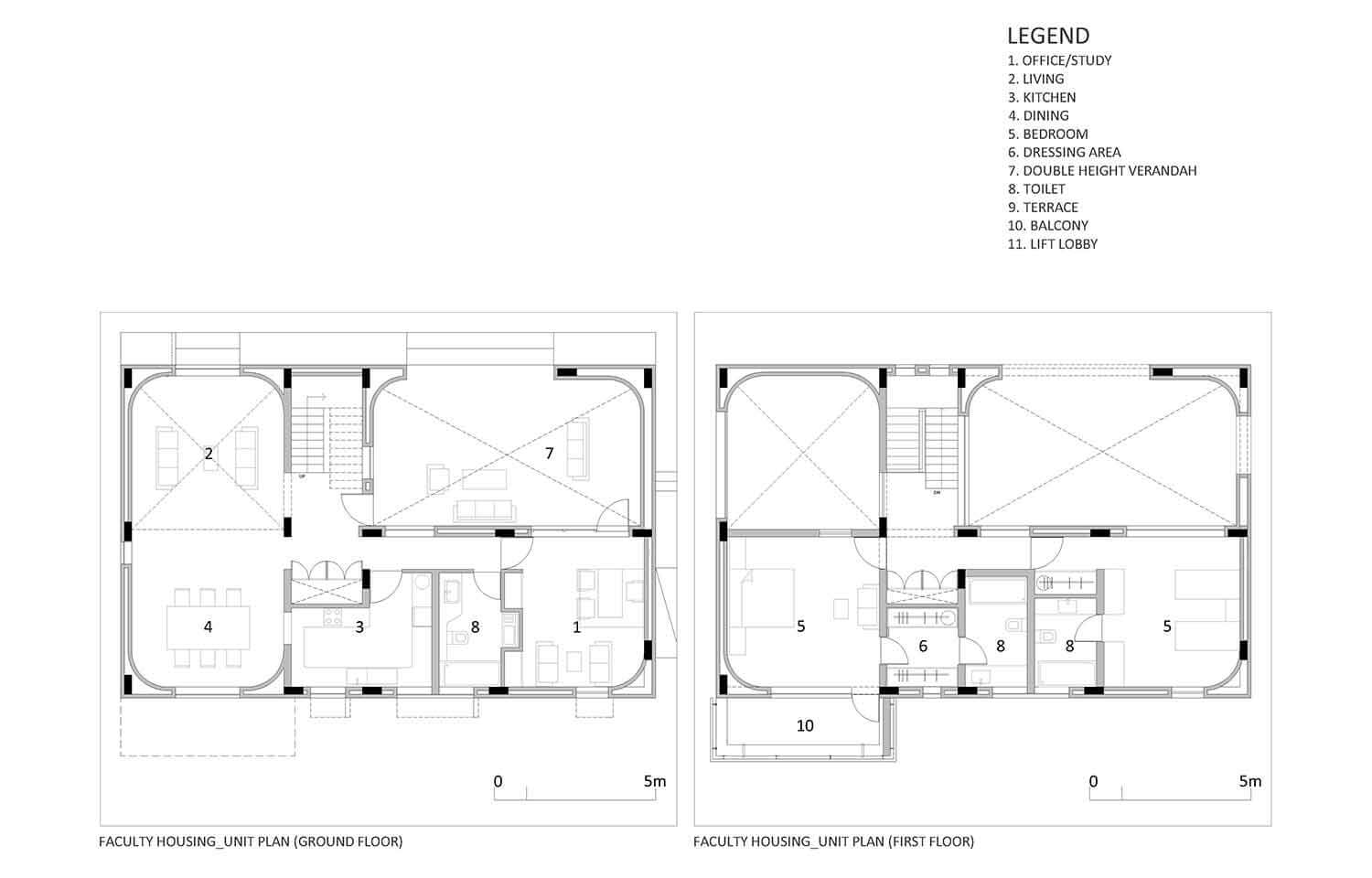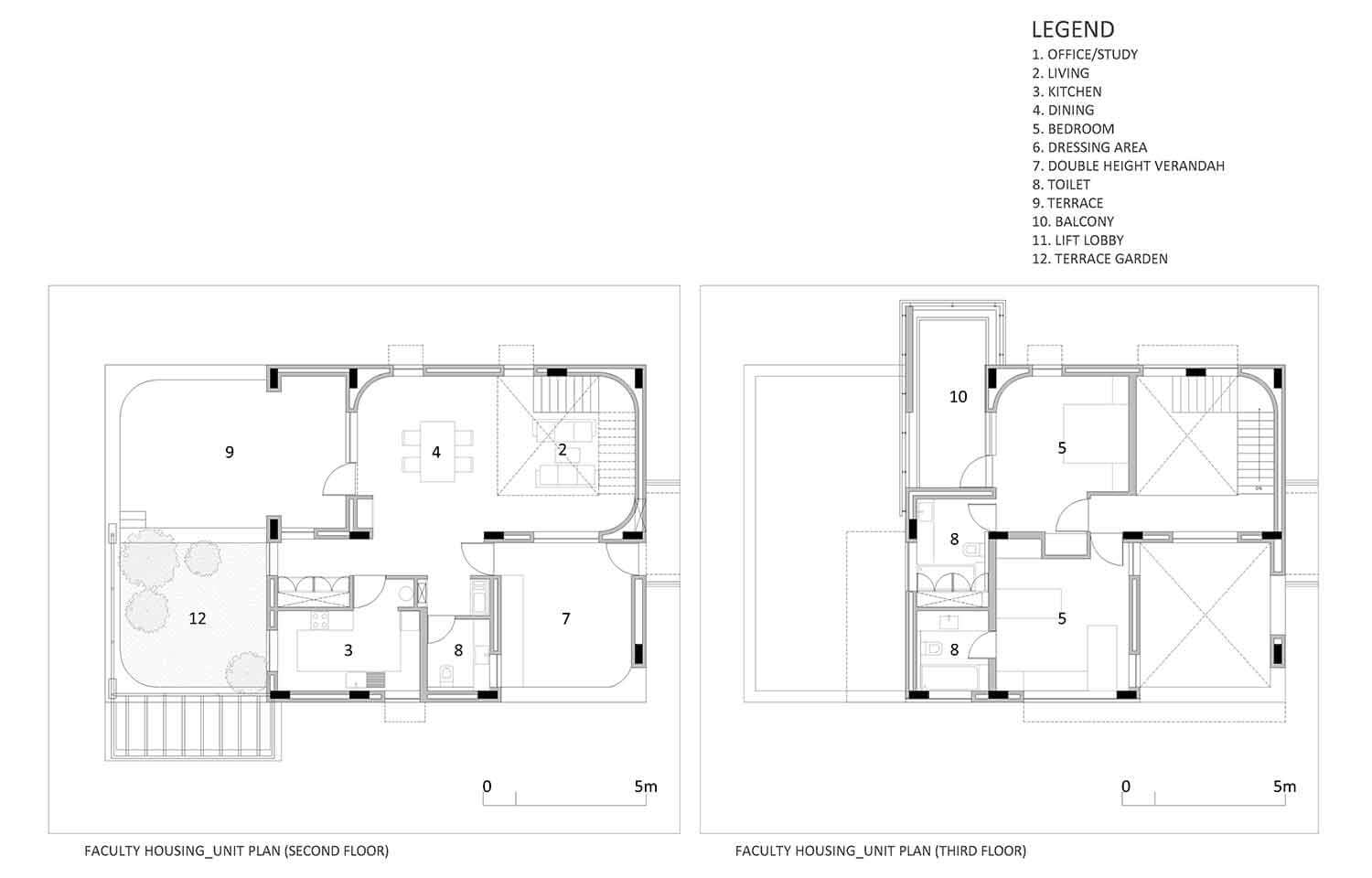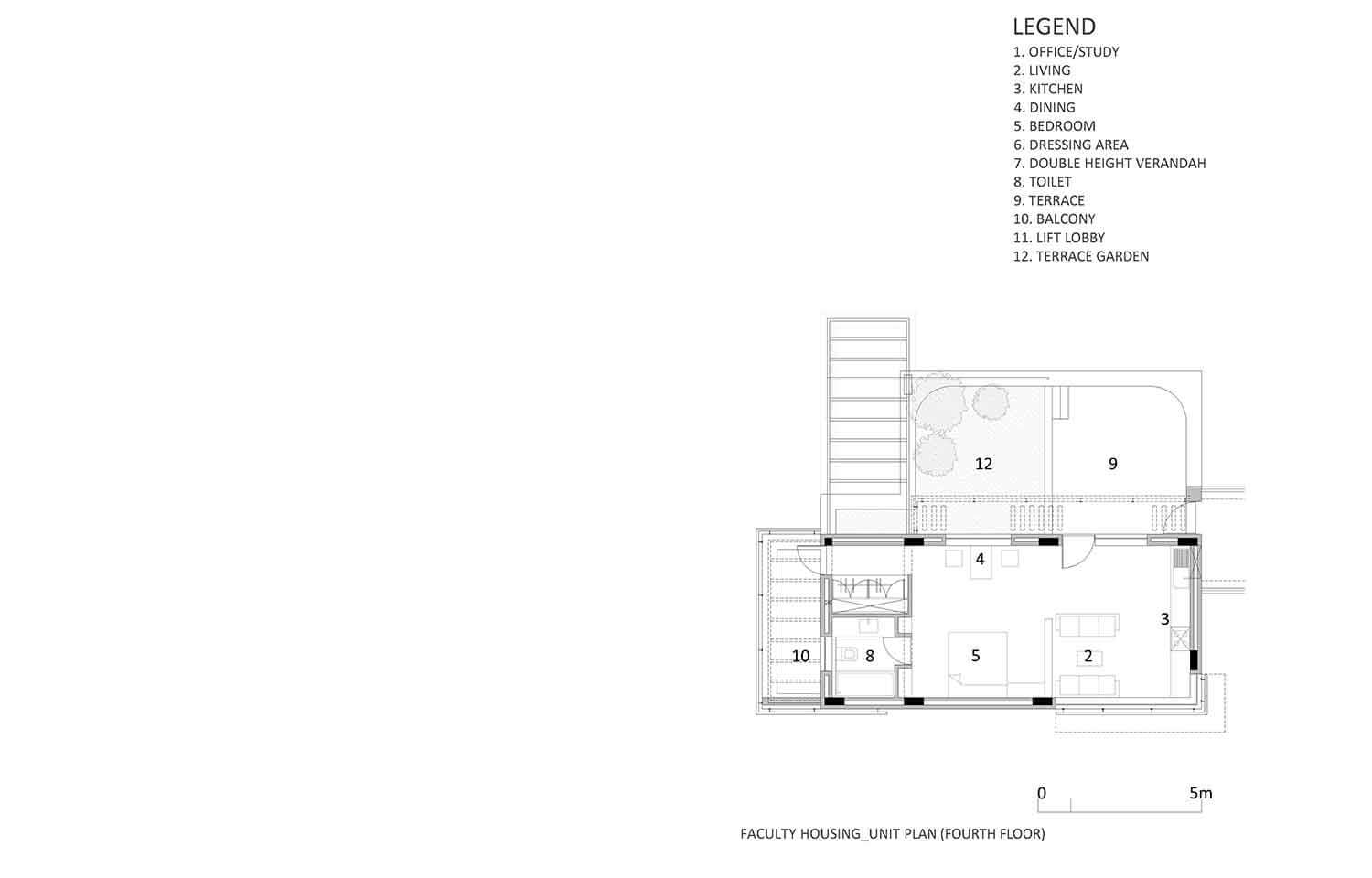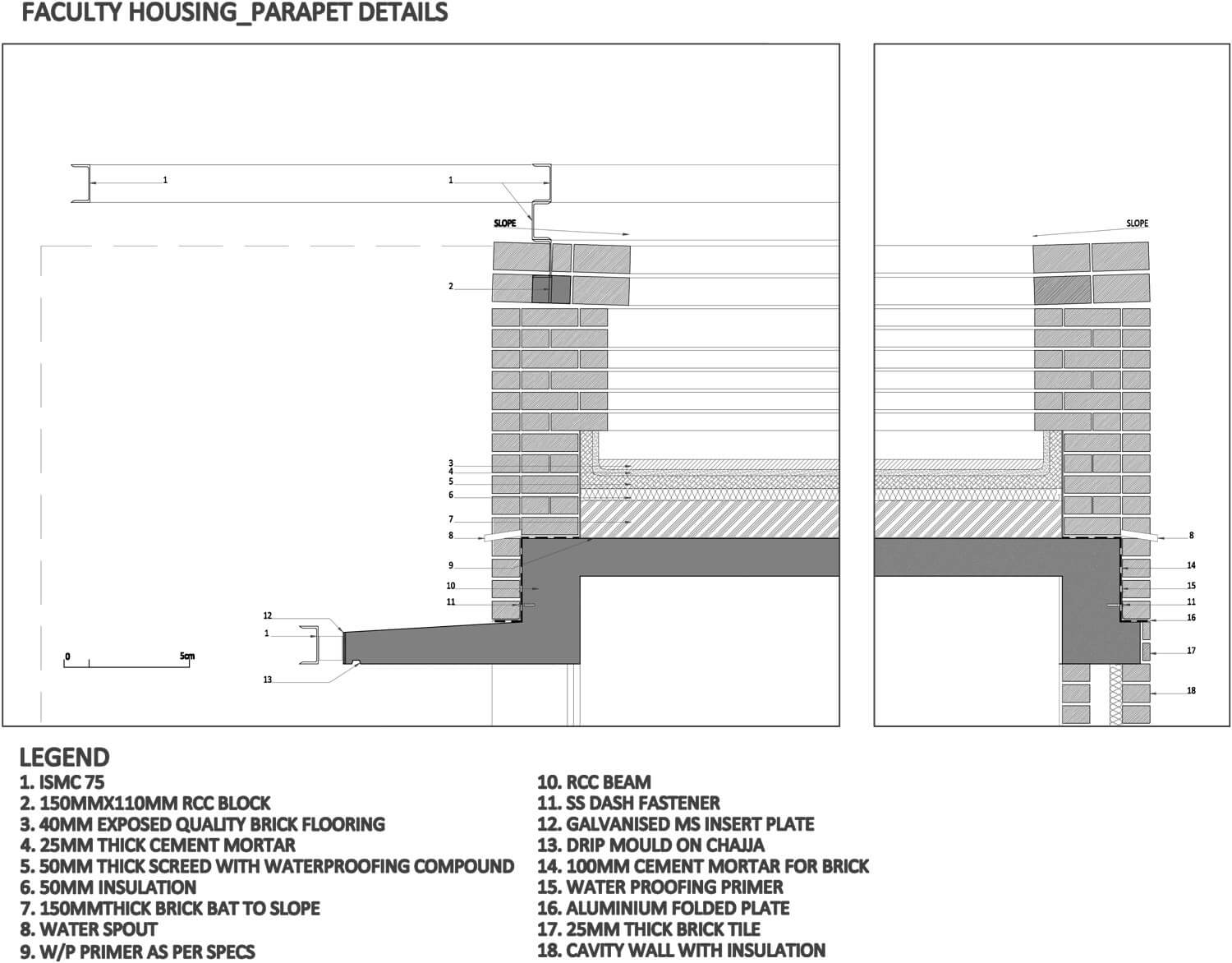 Extra info
Client:
O.P Jindal Global University
Design Team:
Stephane Paumier (Design Head), Shaily Gupta ( Project Architect), Chinmay Kumar Mohanta, Mrunal Panchal.
Structure:
Larsen & Tubro
MEP:
Larsen & Tubro
Project Built-up Area:
8,000 square meters
Construction Year:
2008-2009