One Up Two Down / McCullough Mulvin Architects
One Up Two Down / McCullough Mulvin Architects
Description
One Up Two Down is an urban courtyard house in central Dublin built on a very tight budget. The site was carved out of an existing plot along the filled-in Royal Canal - now a linear park. The scheme fills the rectangular site and maximises open space, with loft-like living space on the upper floor for privacy, light and views, bedrooms below, and a studio beyond the central courtyard. Nature is at the heart of the house - a walled and stepped front garden planted with vegetables, grasses and wild flowers, planted central courtyard, roof terrace over the studio, upper roof behind parapets sheltering a sky garden.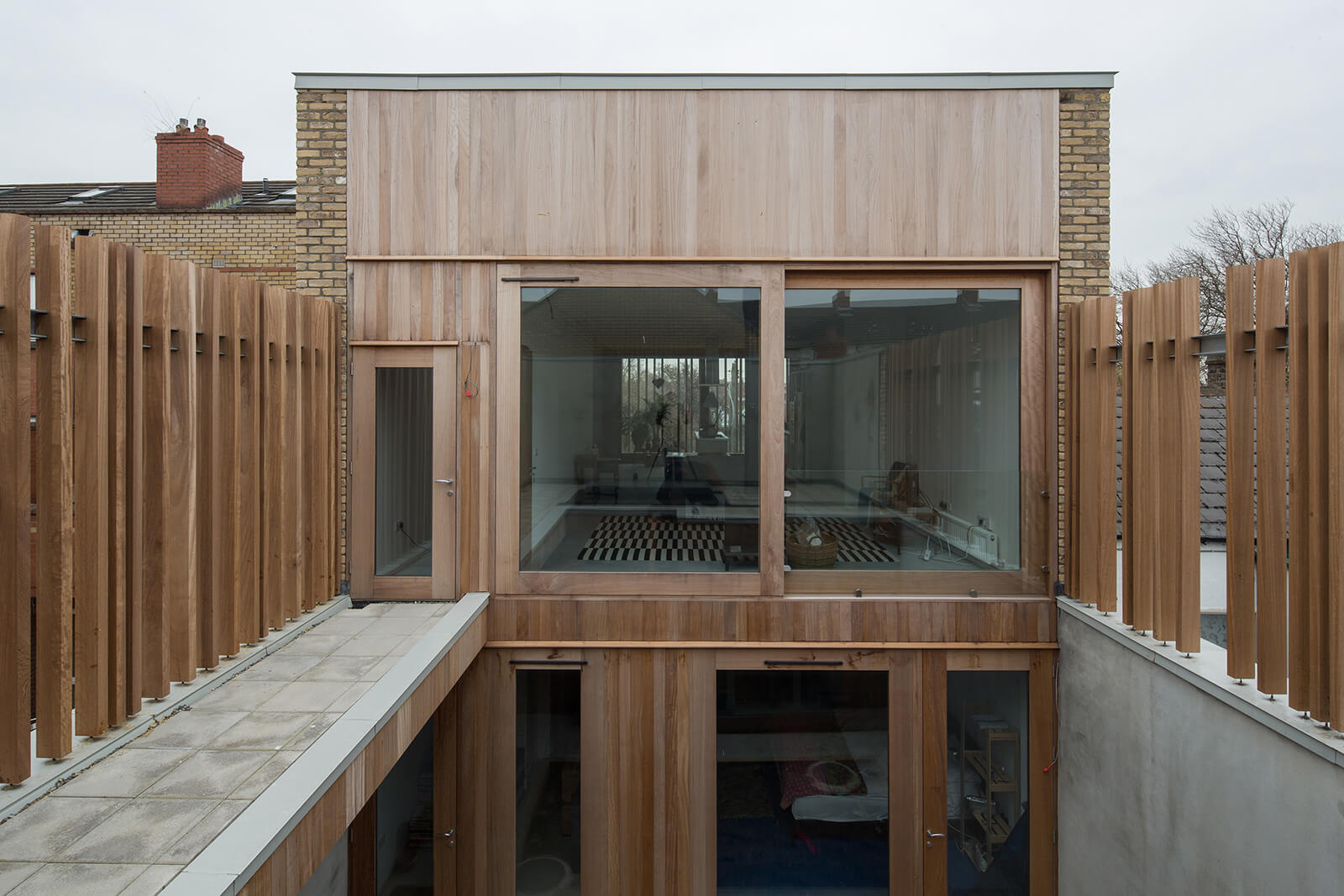 Bricks from the original ruined house on the site were salvaged and re-used to anchor the front façade, a screen of iroko ribs over a glass and timber elevation.
Iroko ribs continue along the upper level of the central courtyard, angled to bring in sunlight and screen views.
Interior
Internally, finishes are austere and simple – polished concrete floors, white-painted exposed rafters, iroko windows and doors. A light-filled staircase at the entrance leads to the main living space, stretching east-west between an island kitchen and a seating area around the stove, with views to the studio terrace.