Ozgol apartment / Hooba Design Group
Ozgol apartment / Hooba Design Group
Purpose
The new urban development of Tehran in the recent decades has imposed alterations to the ratio of open and semi-open spaces to the closed spaces in residential units. These changes has enormously affected the lifestyle of Tehranians in the recent years to such and extend that smaller apartment units have minimum access to open or semi-open spaces. The research focus of this project was to explore the urgent need for new residential models in Tehran.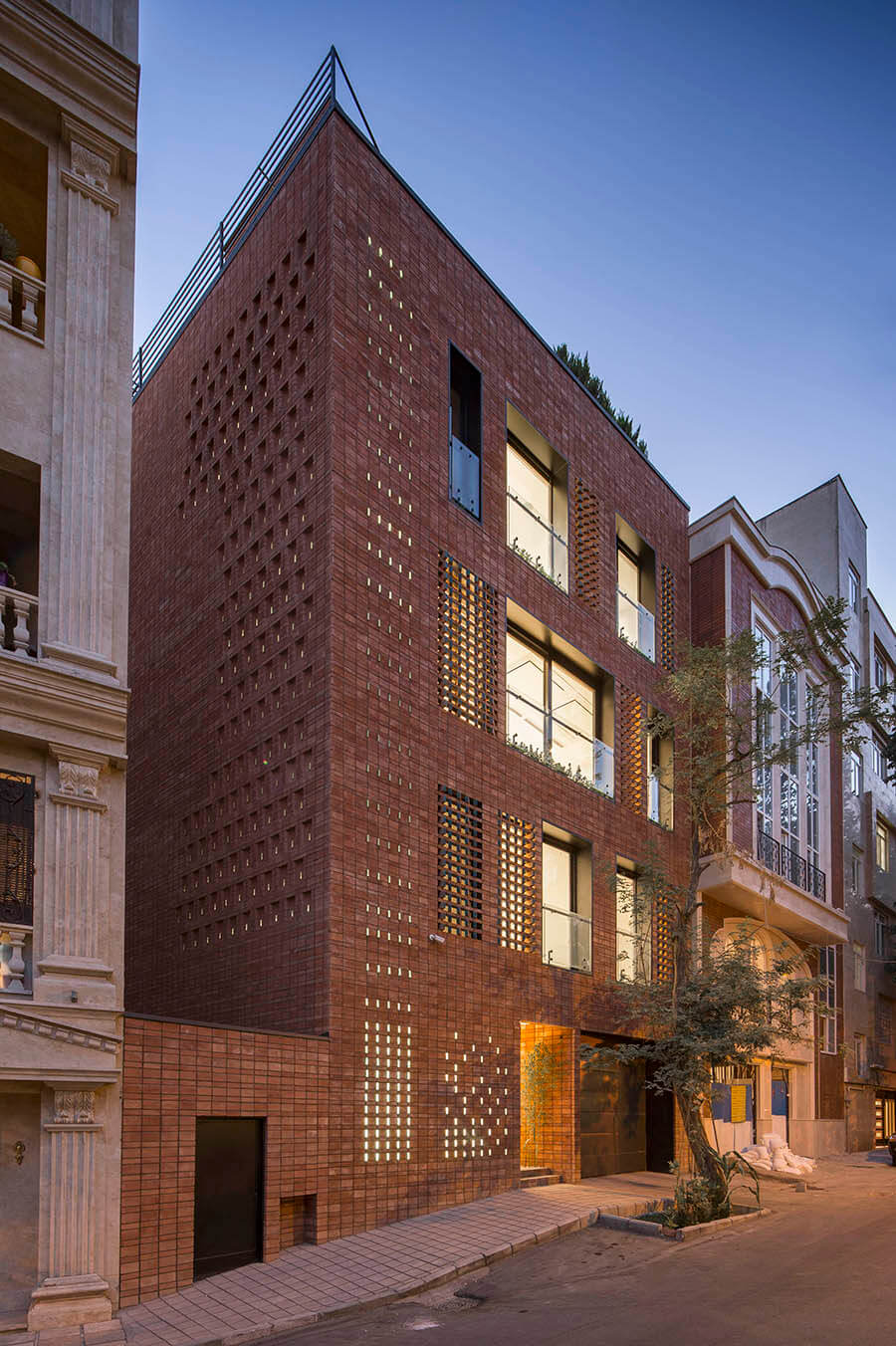 Location
Located in the Ozgol neighborhood of Tehran, the site of the project was a 10*22m plot, next to an unbuildable piece of land. Therefore, the building could have facades on three sides (North, South, and East). Consisting of a duplex (2nd and 3rd floors) and a guest unit (1st floor), the three storey residential building was designed for a single family.
Description
The aim of the project was to transform the common "Infill" residential typology by extending open and semi-open spaces into the building. Providing natural ventilation and lighting as well as maximizing the engagement of green spaces with different functions of the house were all considered during the design process.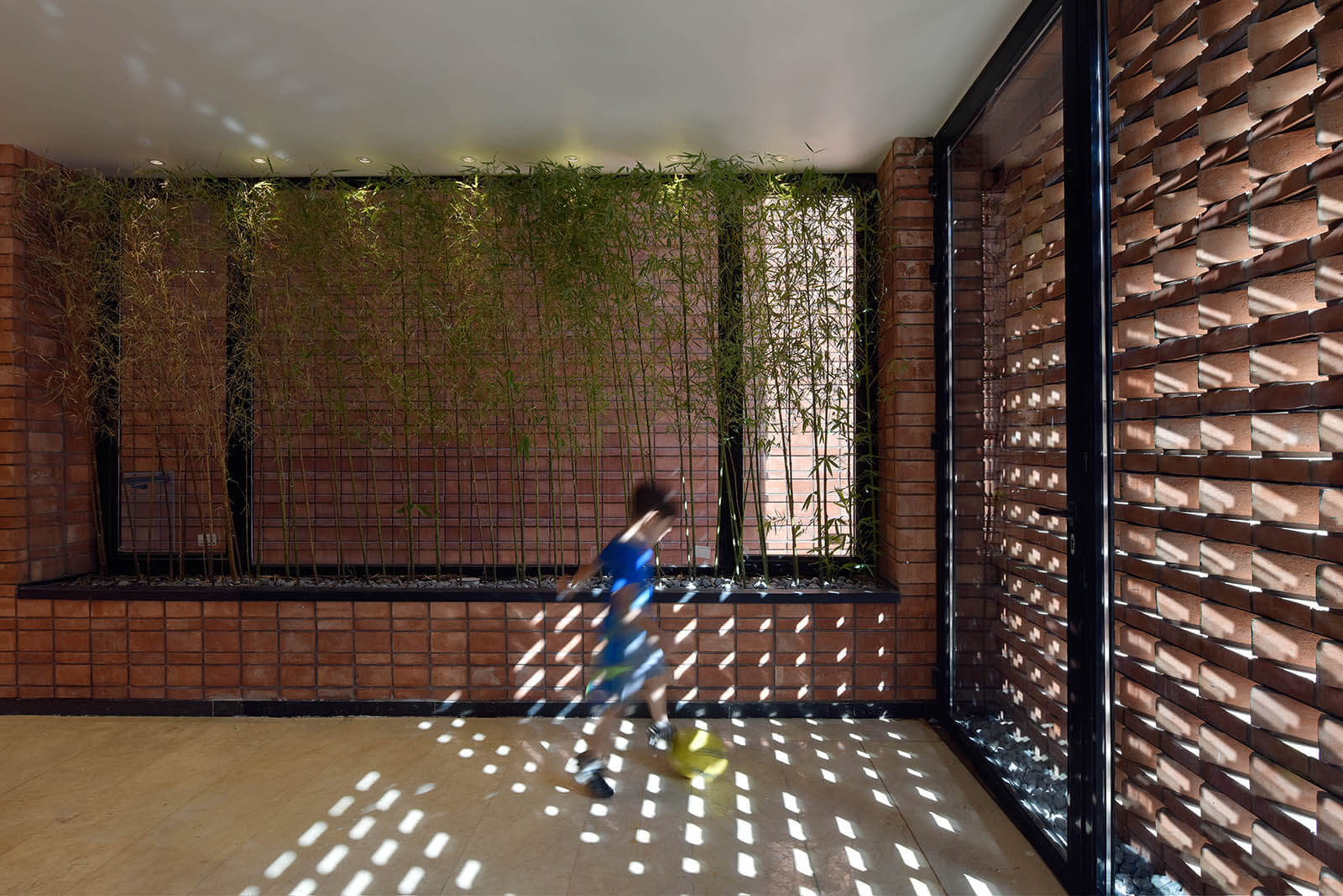 The narrow width of the site imposed restrictions on the interior planning. These restrictions motivated the design team to rethink the typology of the vertical circulation through the building and to rearrange it into a longitudinal semi-open staircase along one side of the building. This staircase connects the backyard to the open-to-sky void on the front side of the building, providing fresh air circulation in every floor. This space acts as a corridor, providing visual connection between the backyard, the sky, and the city.
Another important design element was to provide functional flexibility to the main balcony in relation to the exterior and the interior. This was achieved by creating a space that could be transformed to open, semi open, and closed spaces in different weather conditions.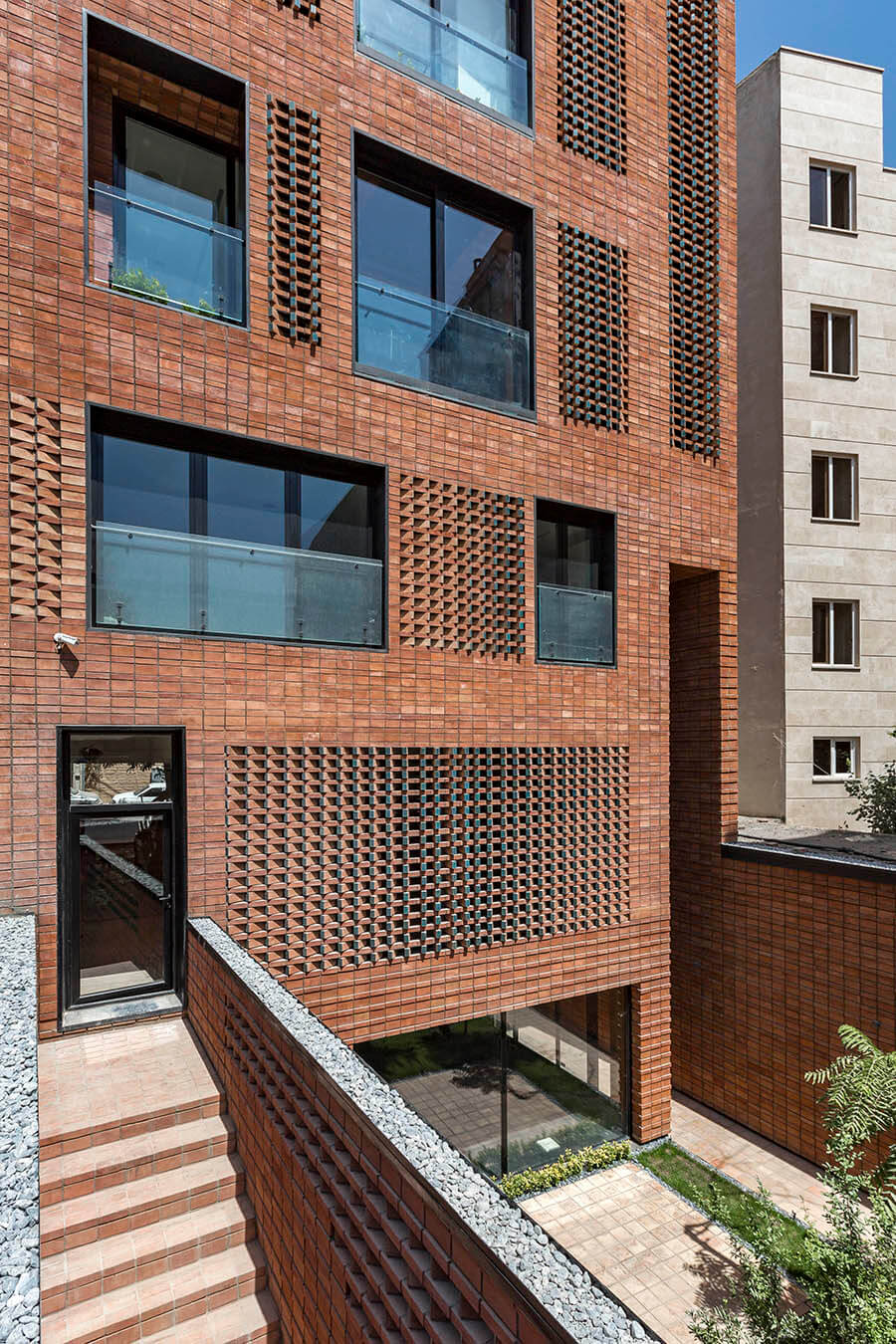 During the winter, this space becomes a part of the enclosed interior. During the summer, on the other hand, it could become a semi open balcony. This space is covered by an automated operable roof on top and is separated from the exterior and the interior of the building through operable glass openings.
Spatial Organization
The width of the building was divided into 3 sections, organizing the interior spaces. The semi open balcony is located in the middle division in both plan and section, and all the vertical circulations are placed in one division to optimize space utilization throughout the building.