Rebel One / WWAA
Location
Kamionek is now one of the most vibrant places in Praga Południe but during the process of designing the Rebel One it was a relatively unsung place. Almost half of the territory of district is taken up by Skaryszewski Park, National Stadium and the adjacent meadows. The other half of the area is almost entirely a post-industrial land. Mińska Street forms a kind of a borderline. To the north the area is almost entirely uninhabited, bounded by the railway track. Nowadays, the area is known as Soho Factory and is one of the best examples of revitalisation of a complex of post-industrial buildings in Warsaw.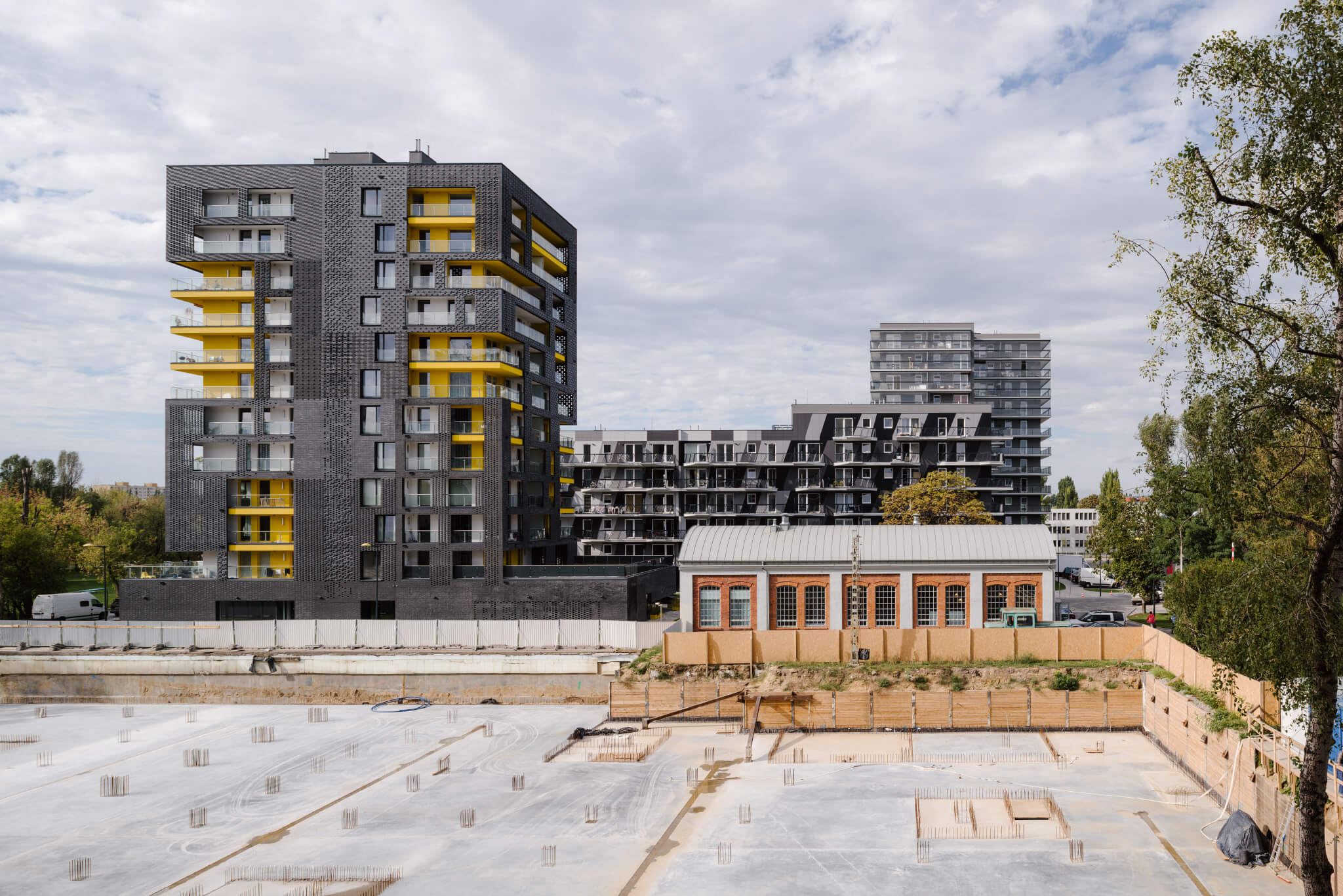 Interior
According to the Local Spatial Management Plan the land was designated for housing and commercial development without destructing the valuable heritage buildings. The first building to be designed and developed as a part of the complex is Rebel One. It is one of two architectural dominants planned in the project that are of a compact plan with 13 superstructures located at the shorter sides of the main alley.
The architecture of Soho area is a collection of buildings from the19th and the first and second half of the 20th century. The listed buildings, the most valuable objects as far as the cultural heritage and architectural values are concerned, are workshops and administration buildings dated back to the times of "Juta" Manufacture and Ammunition Factory ("Bullet"). Brick elevations of the workshops together with crafted and detailed window surround are the evidence of Kamionek industrial history. Indisputably, they are visually very attractive, especially faced with degraded and devoid of architectural detail post-war buildings.