Retail store / Supermarket / neun grad architektur
Retail store / Supermarket / neun grad architektur
Description
The form of this Supermarket building is based on three circles floating together.
This is due to an old children´s hospital, trees worth keeping and the tenant, who wanted a different way of product presentation. In a surrounding of faceless thirties and sixties architecture it is individually designed and will bring a new identity to the area.
It was also the operators wish to present their articles in a different, new way: no orthogonal lines of shelves, no maximum short term retur.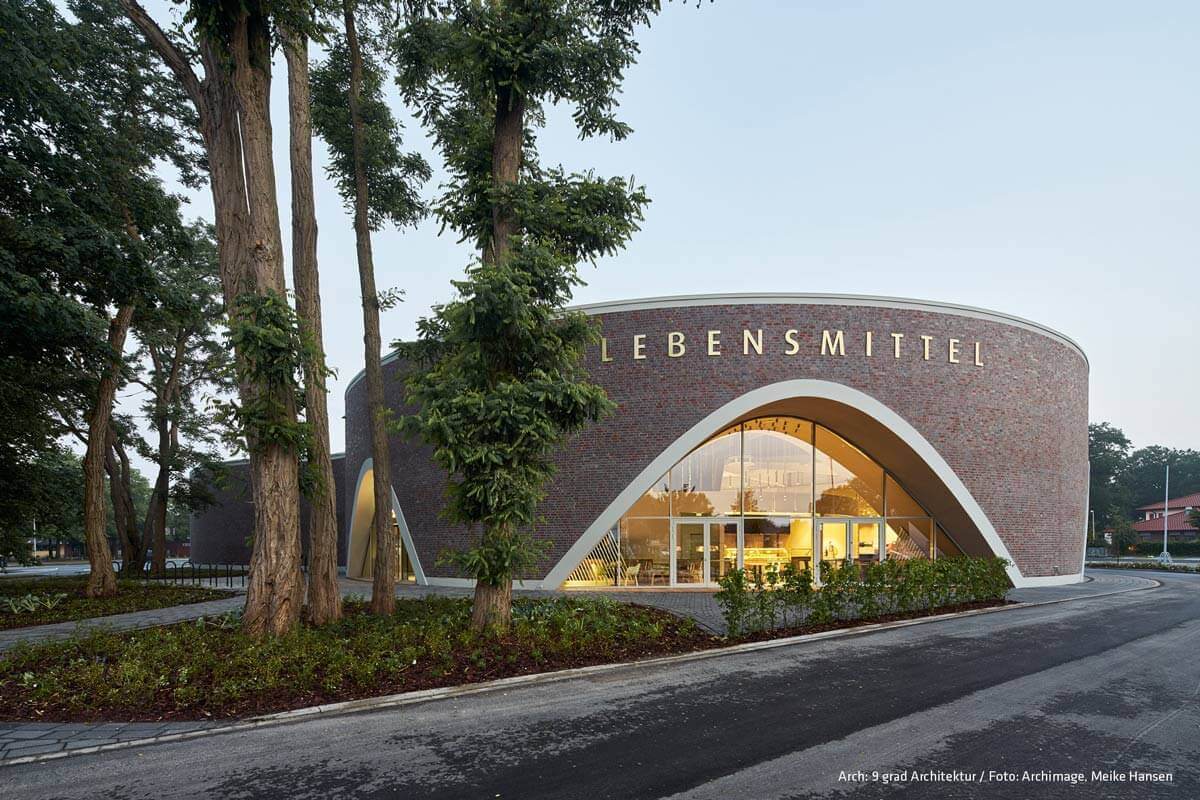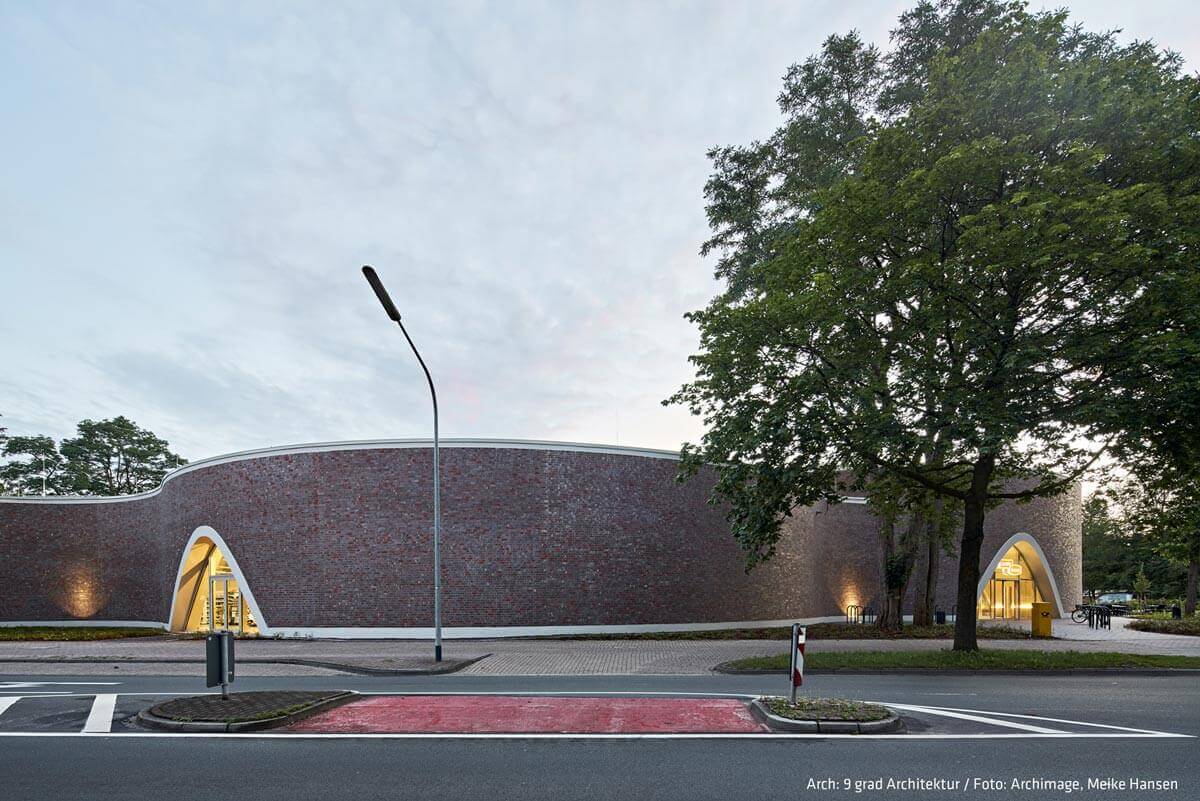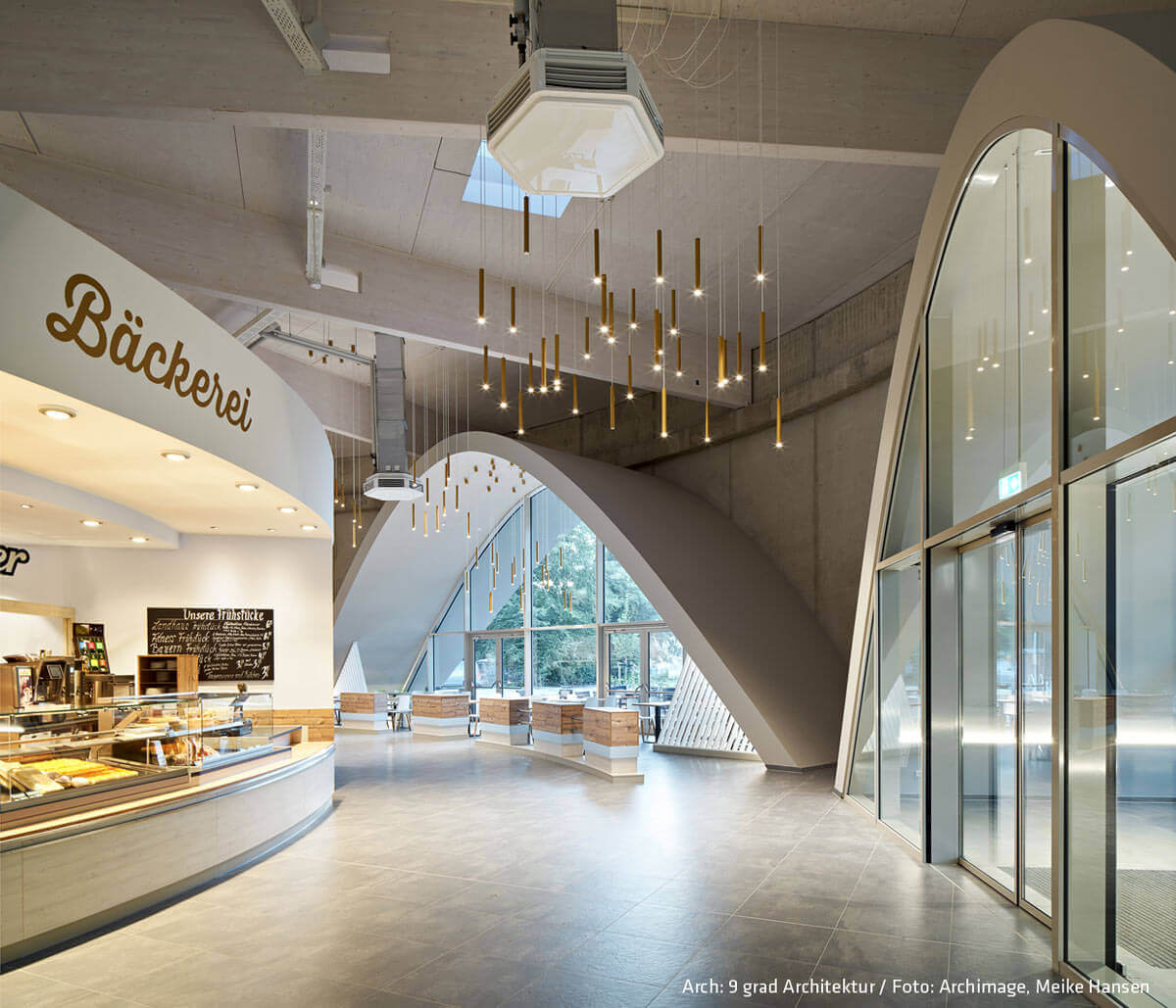 Materials
With the organic, outstanding shape of the building the customer feels like going for a walk when buying all the things he needs.
A cavity wall of brick on the outside and exposed concrete on the inside clads the building with a heigth of 9,00m. As a counterpart the roof structure is completely made of white glazed wood with a maximum spread of nearly 20m.
Brick is an authentic, long lasting, unique material full of character. All the different types, surfaces and colours give us architects millions of combination to design the best matching and individual facade for each building.
All these natural and uncovered materials show the consumers the sustainability of the building and creates an authentic athmosphere.