Saint-Camillus / Stramien cvba
Saint-Camillus / Stramien cvba
A master plan redesigning an existing building – with an assisted living site in the middle. The large green area is unique for the city centre
Context
The current assisted living site Sint-Camillus is located in the interior of the building on the Markgravelei. The green inner area is a remnant of the old monastery. Even though the monastery disappeared, it left its historical mark. The master plan aims to connect this garden with the surrounding streets in several spots, thus converting the green area from an almost private garden into an open, accessible green area for the entire neighbourhood.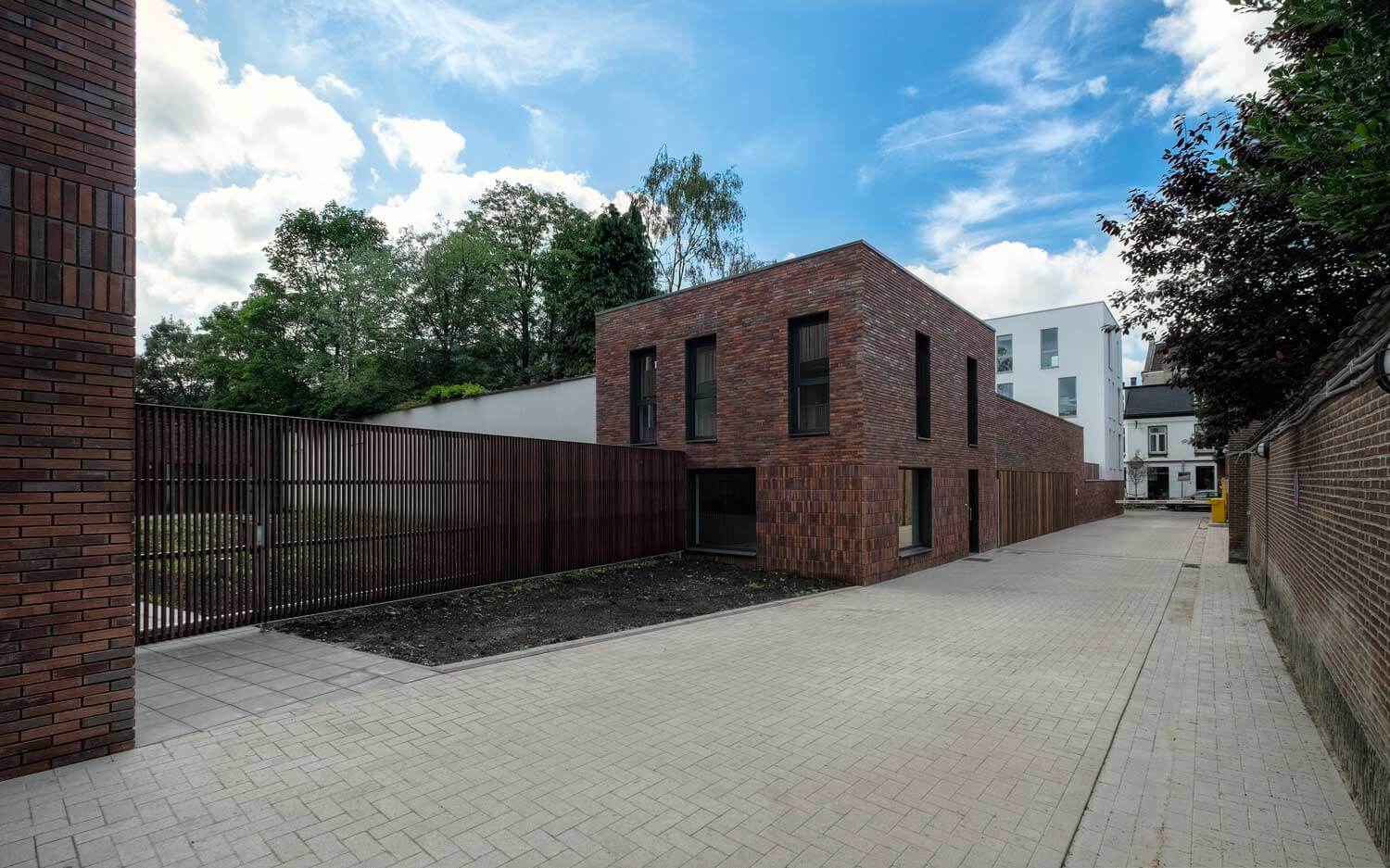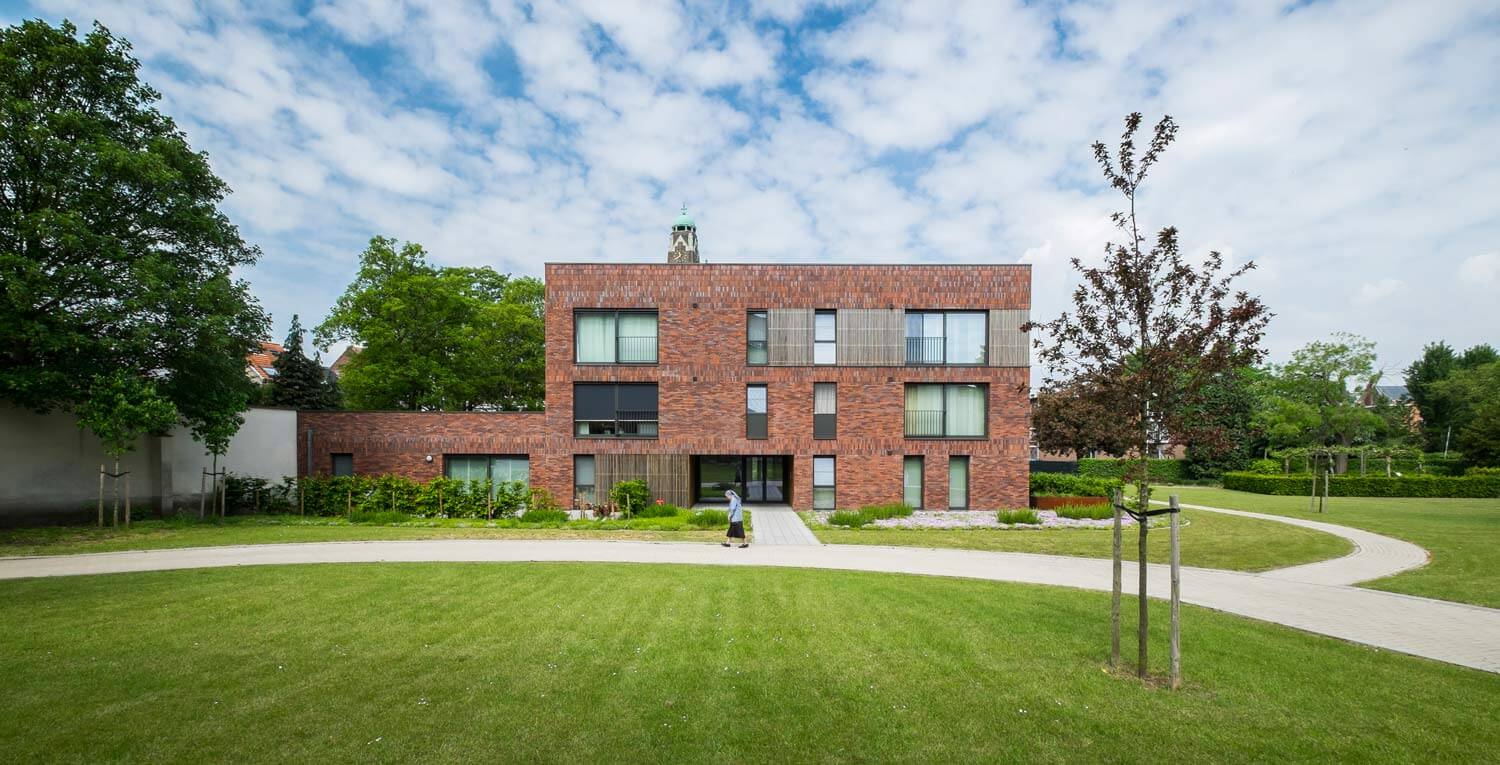 Design
The plan includes an expansion of the existing nursing home in two places. The Sint-Norbertus building facing the street is replaced by a new wing with 45 rooms. A second expansion is constructed in the inner area and refers to the historical mark left by the old monastery. A patio connects to the old cloister and the existing chapel, which thus regains a central place in the complex.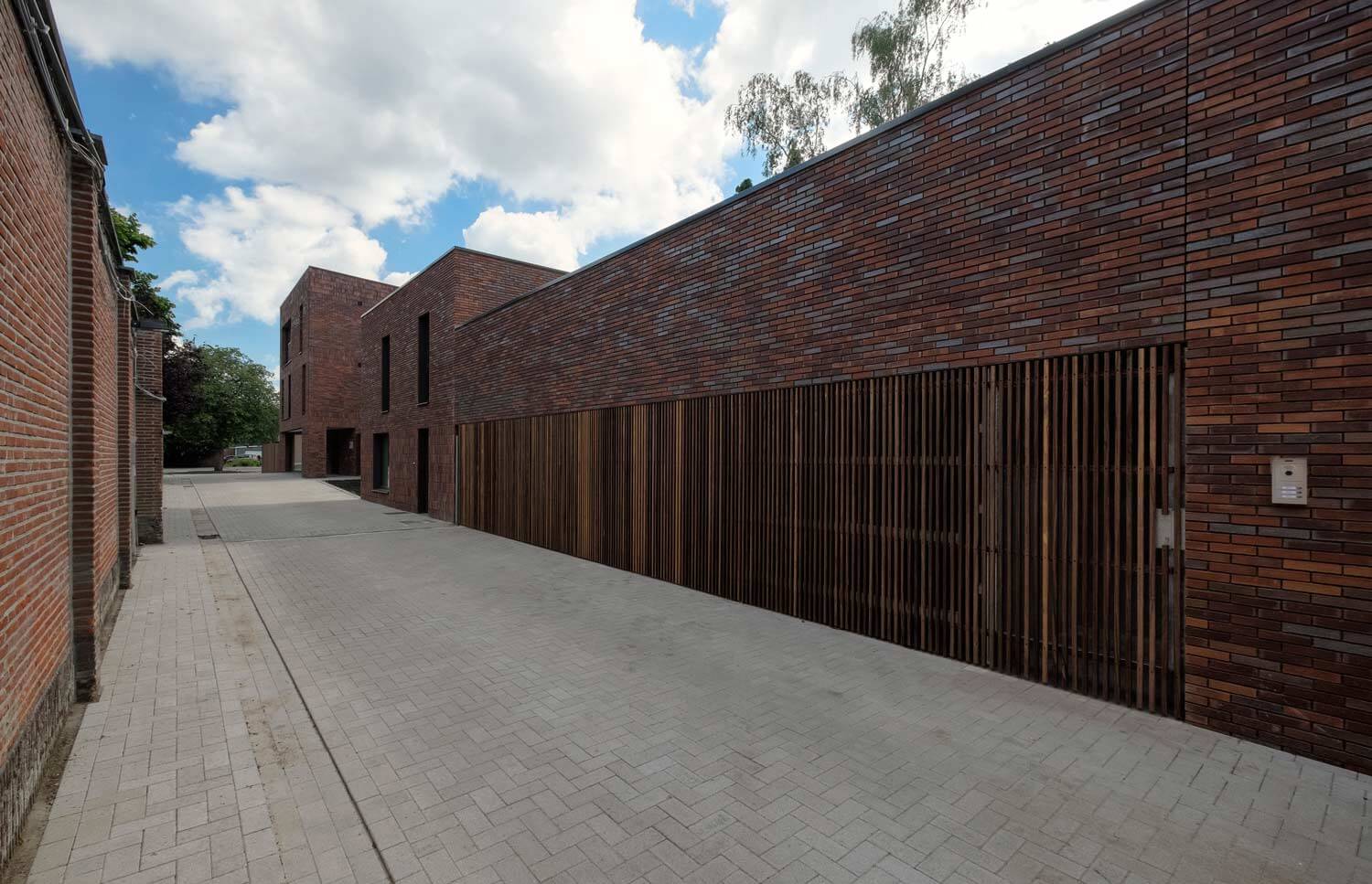 The inner edges are filled with smaller buildings, autonomous residential units which border the inner area without spoiling its open feel. Part of the building consists of assisted living apartments which have a clear link to the nursing home.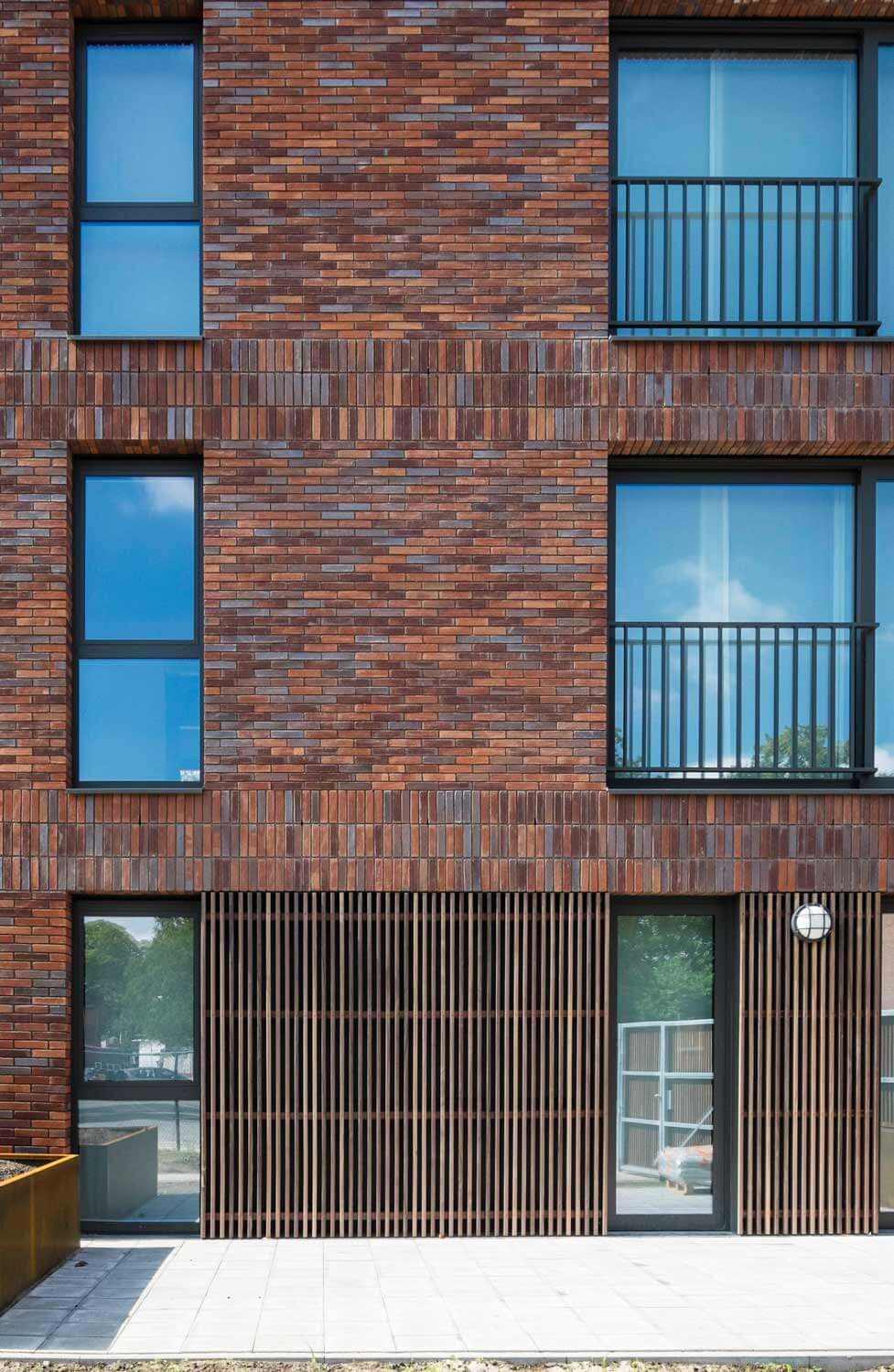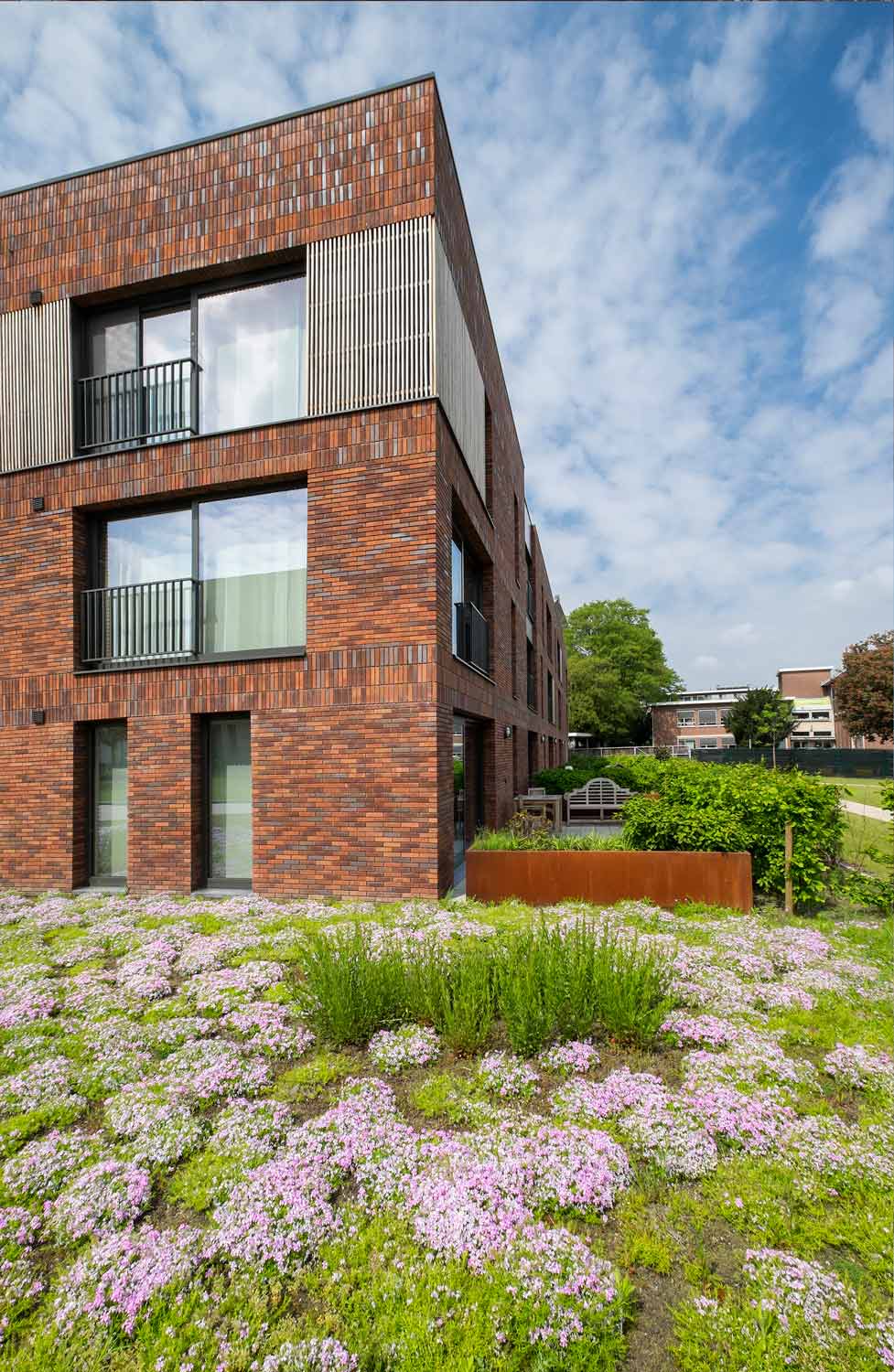 Environment
The green park area connects the volumes and is maintained as much as possible. Cars remain on the outside of the building complex. Parking lots can be found underground. In a next phase, the redevelopment of the university college buildings in the Van Schoonbekestraat can become an integral part of the project.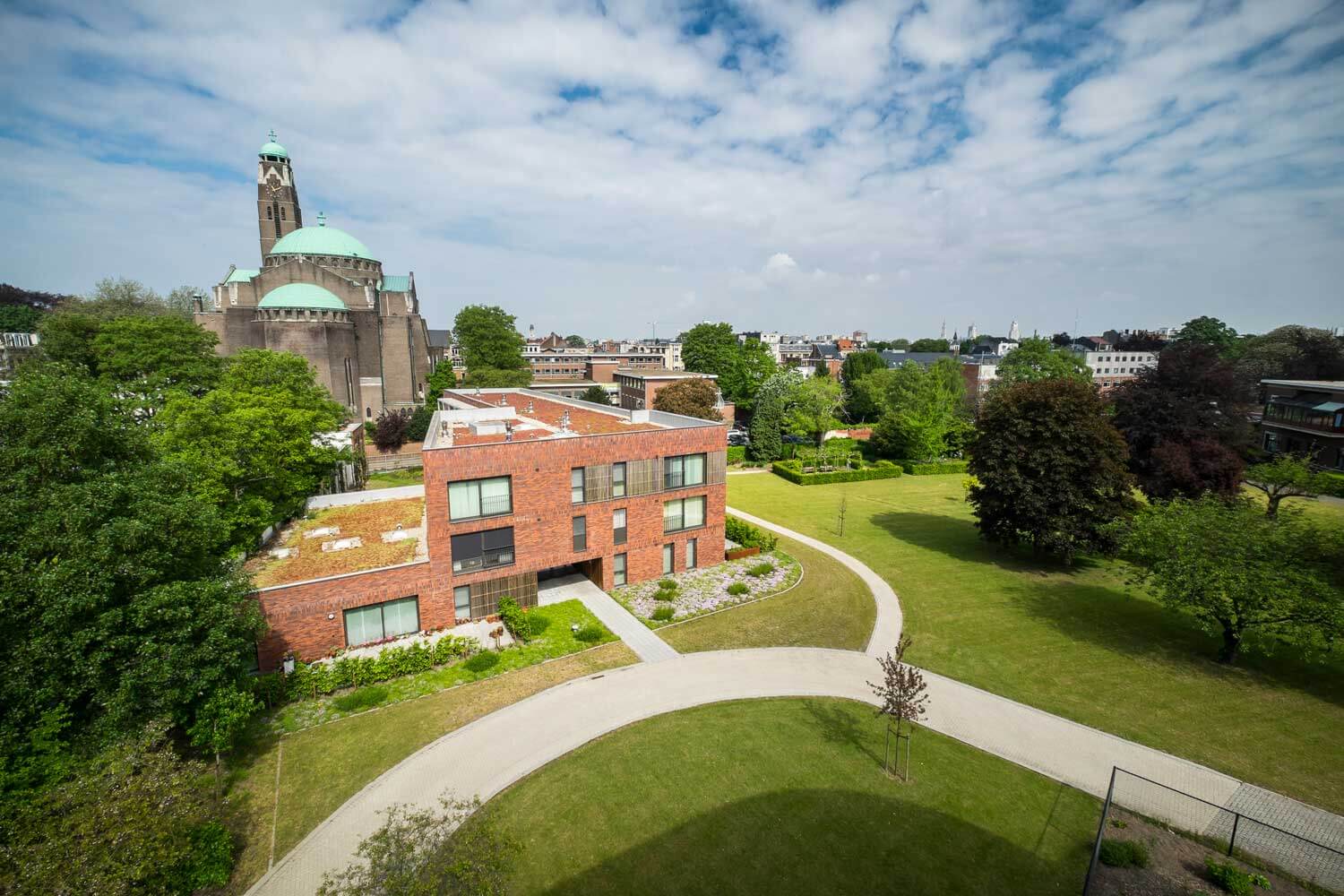 Why brick?
We put the structure on the edge of the inner area, so that barely any green space is taken up and the residents have a good frontal view. At the front, the new building borders on the street, so that its care function is both literally and symbolically embedded into the area. The side wall leads residents and visitors into the inner area. We aimed for an optimal integration into the surrounding environment. Determining factors include, in addition to the green, the large assisted care facility that is clad in brown tinted brick, and the Saint Laurentius Church in Art Deco brick style, which dates from the 1930s. The passion flower tints of the brick blend perfectly with the buildings.
Extra info
Client:
GasthuisZusters Antwerpen GZA
Area:
2,610 m²
Year of completion:
2014