Villa Kooistra / 70F architecture
Villa Kooistra / 70F architecture
Concept
The commission (April 2007) consisted of a detached dwelling with garage on a plot in region Noorderplassen-West, Almere. The family wanted a modern 'Spartan' building, but 'cozy'. Privacy, light and functionality were the themes.
Description
The house is a two-story building with traditional planning, living on the ground floor and sleeping upstairs. It's divided into two zones; on the ground floor the utility room, storeroom, bathroom, entrance, stairs and work area (utility zone), and then the kitchen / dining room and living room (living zone). On the first floor the master bathroom, walk-in closet, staircase and children's bathroom, and then the four bedrooms. On both floors a cabinet wall separates the zones, which is most visible on the ground floor. The dining room / kitchen is separated from the living room by a fireplace.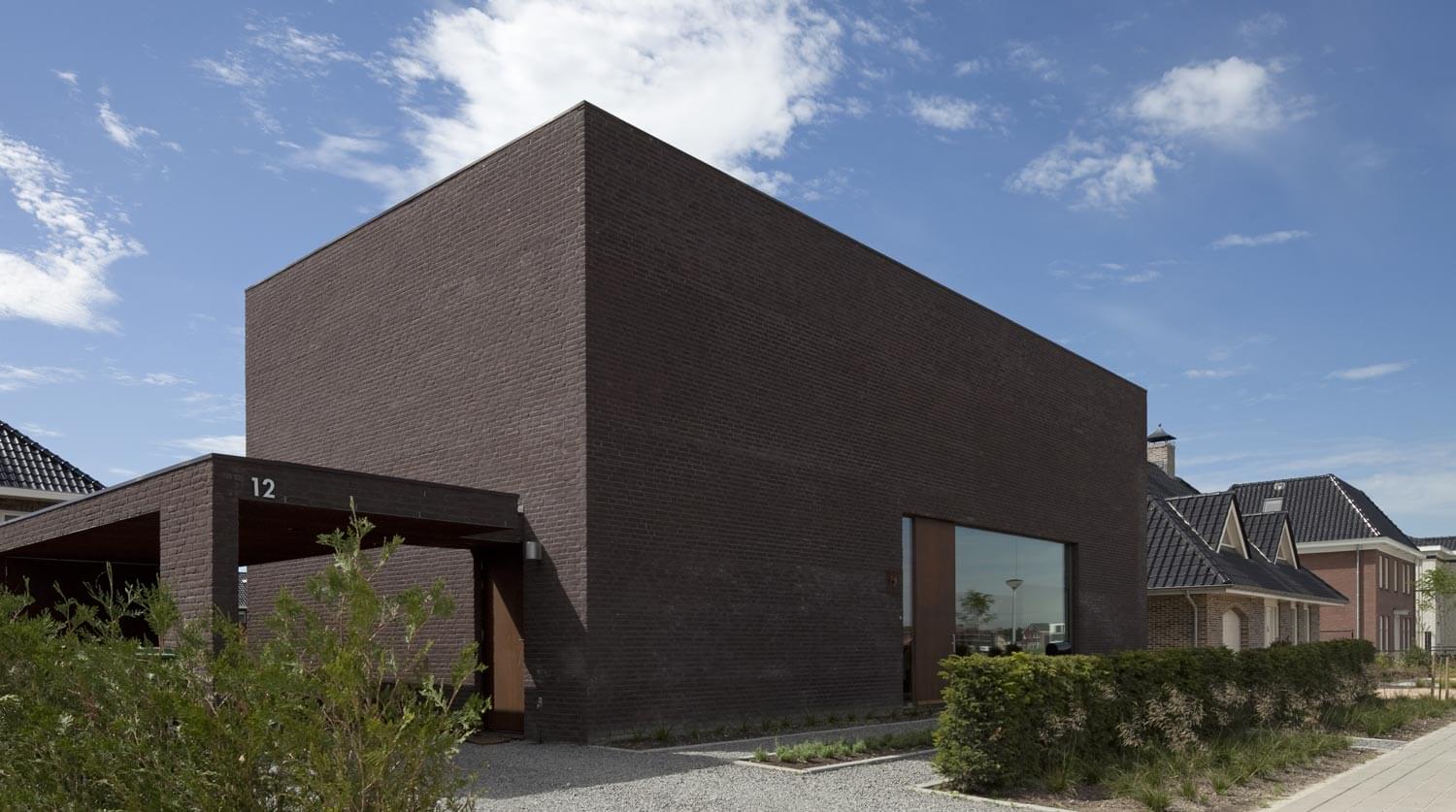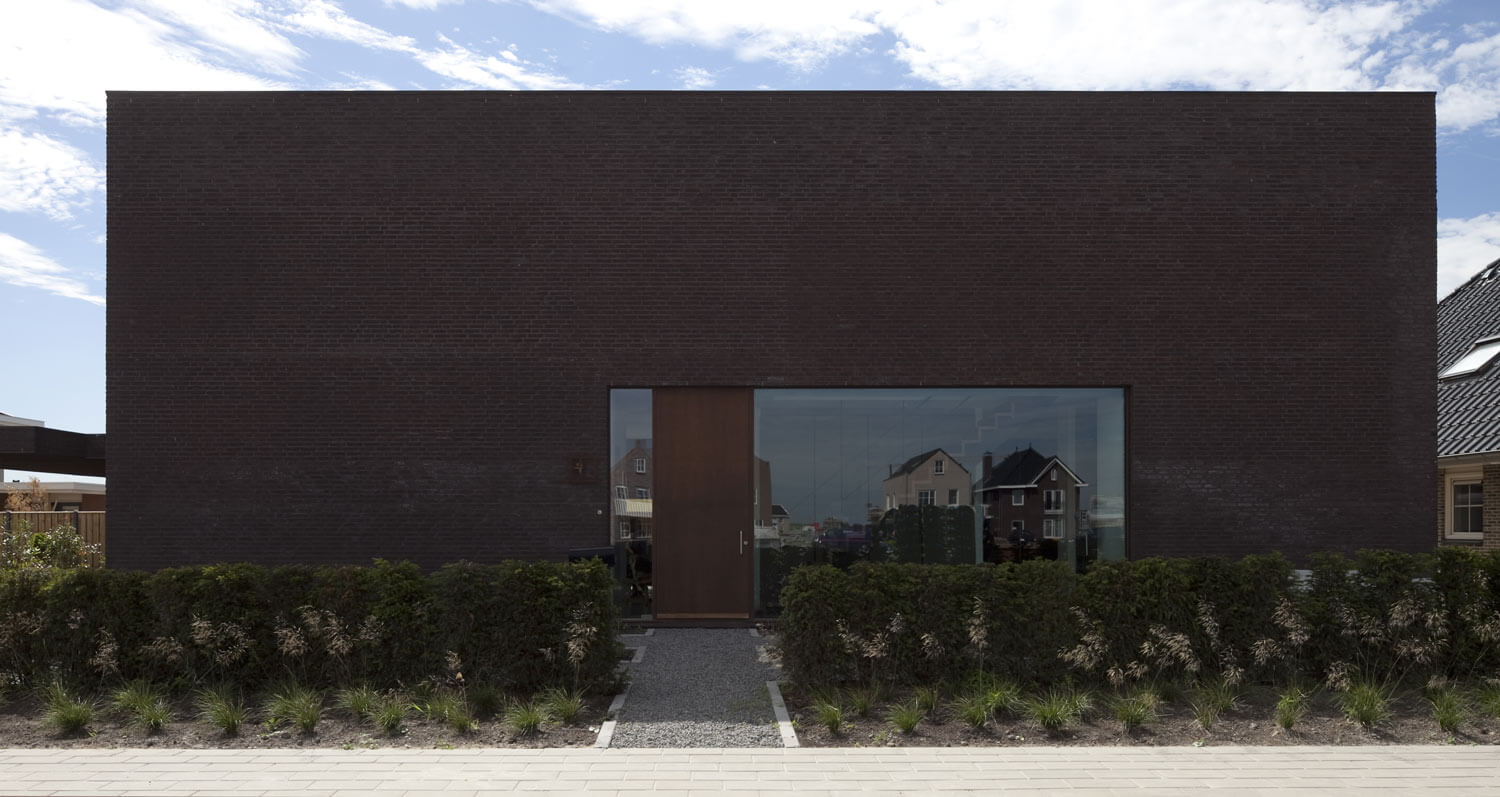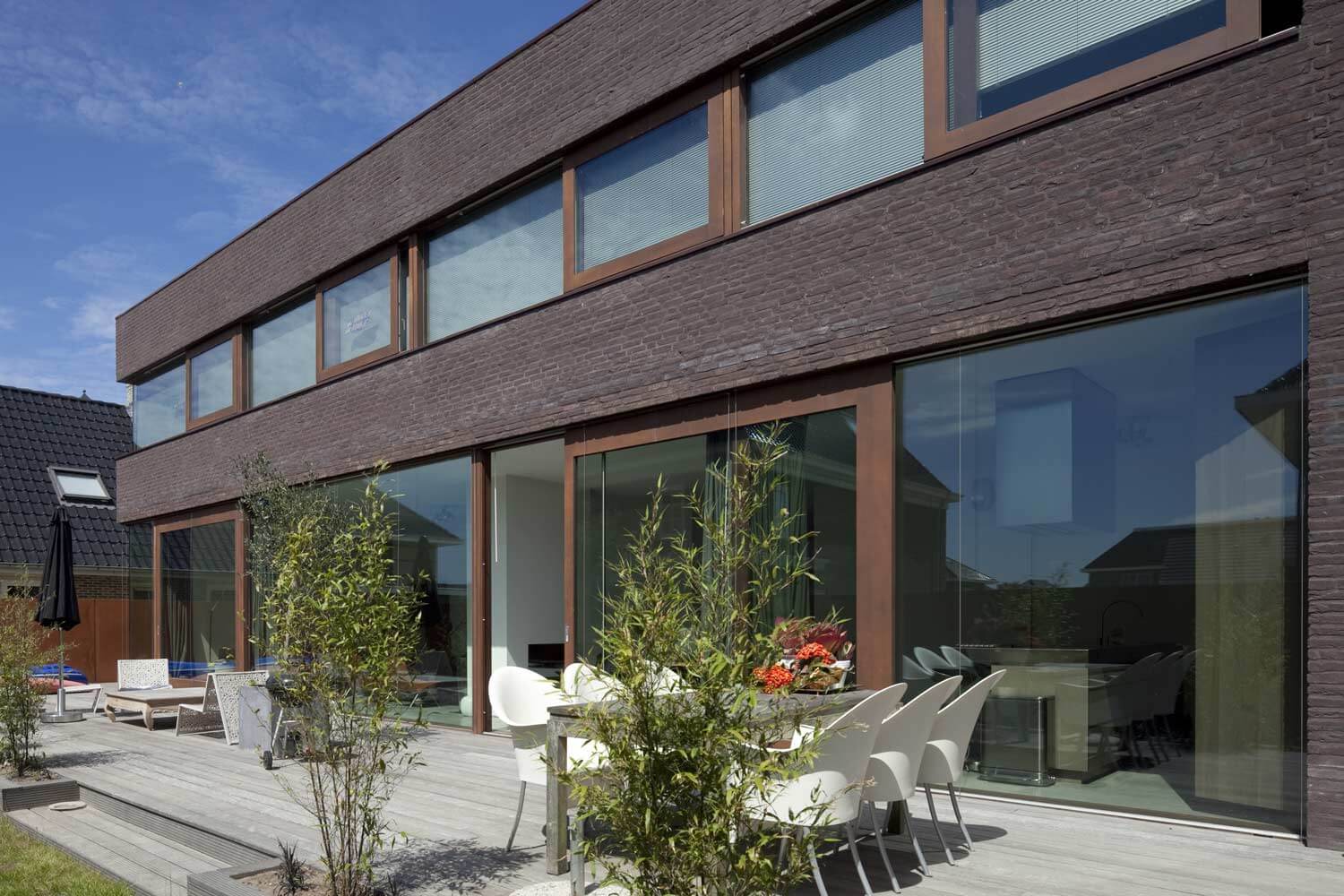 Interior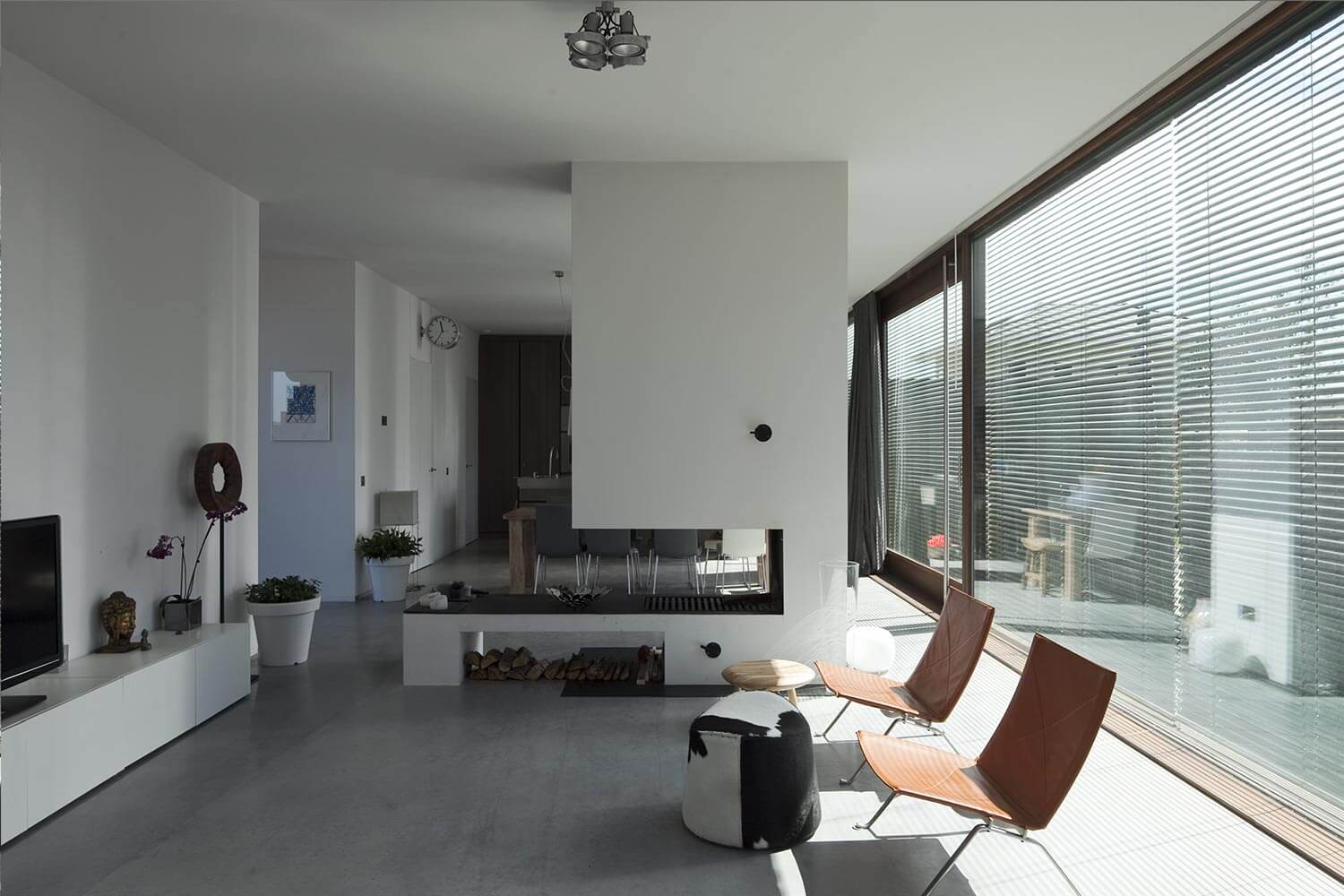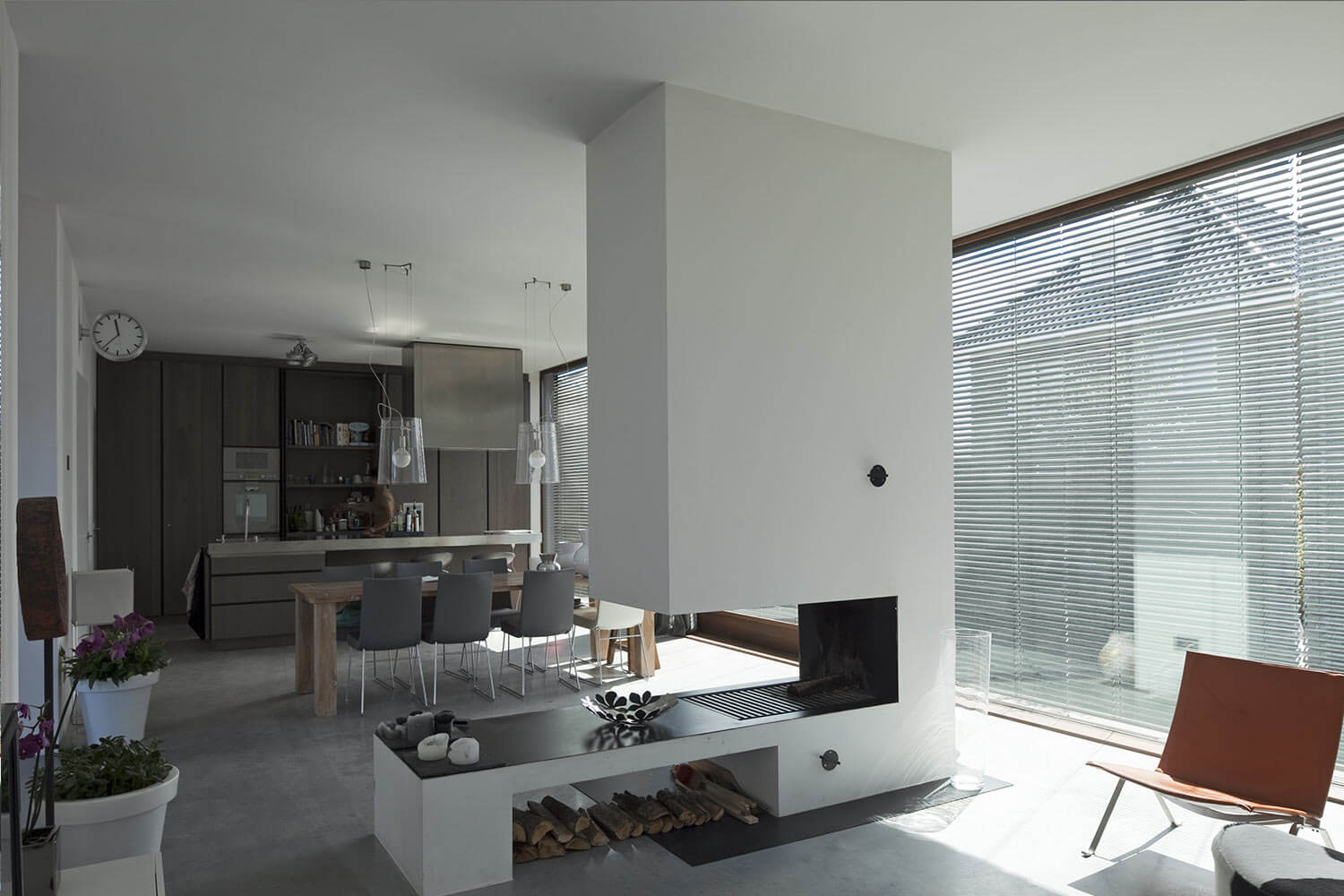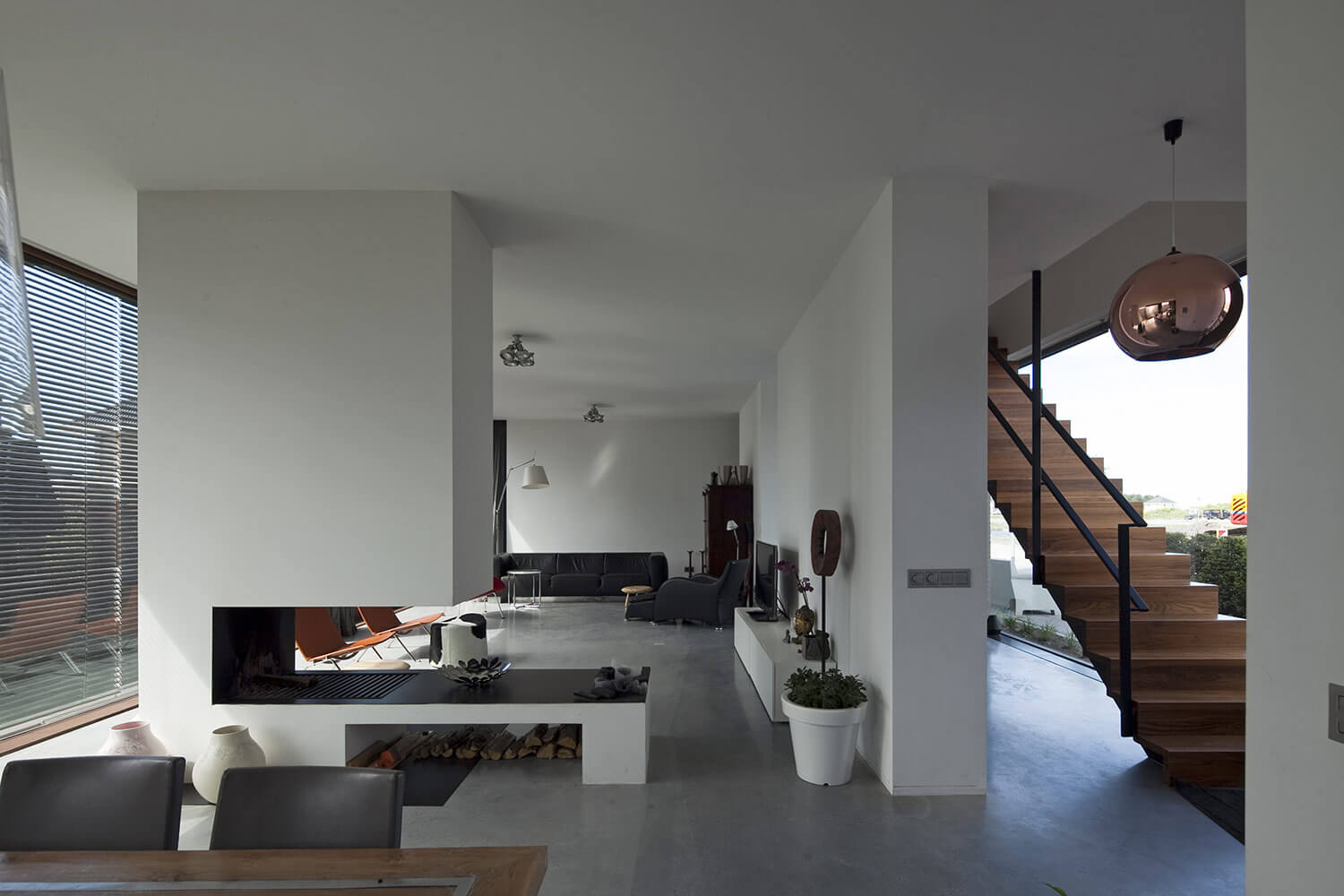 Materials
The house is clad in brown brick and the window frames are made of mahogany. The façade is characterized by only one large glass opening; the first floor is completely closed. A large pivotdoor defines the entrance. This way the amicable personality of the clients (open, welcome on the ground floor) is combined with the desired privacy on the first floor. Daylight in the hall on the first floor enters through a slot in the roof light, which runs the full length of the house. The rear of the house is very transparent, with six 'visually present' sliding windows and doors that open up to the backyard.The Cor-Ten steel garage with carport closes up the backyard to the east, while Cor-Ten steel garden walls account for the south and west side.
The relatively closed-looking volume that is created makes a strong impression in the confused environment. Inside the solution experiences as sheltered, but also transparent. The sunscreen on the outside gives an intimate feel to the interior experience.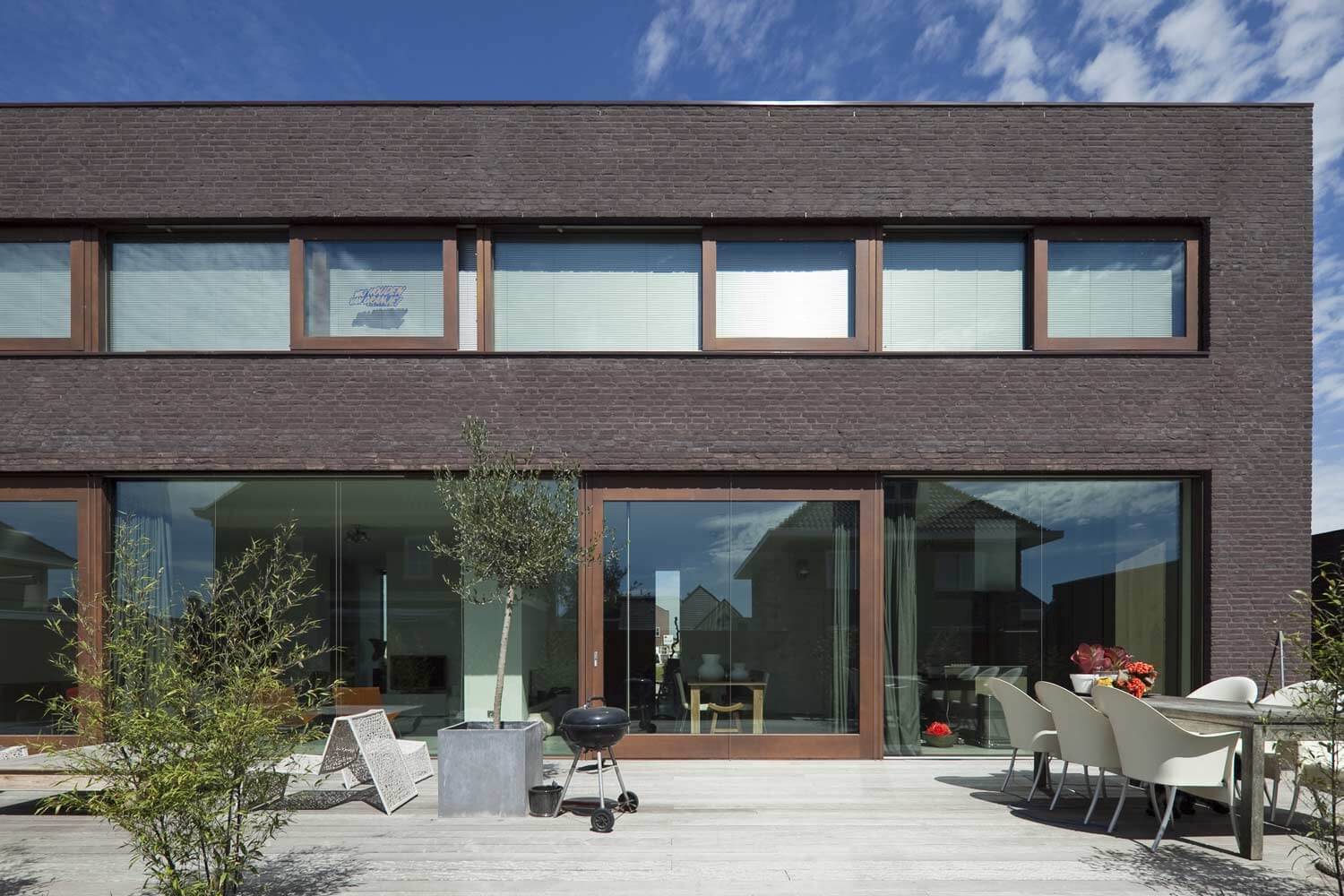 Drawings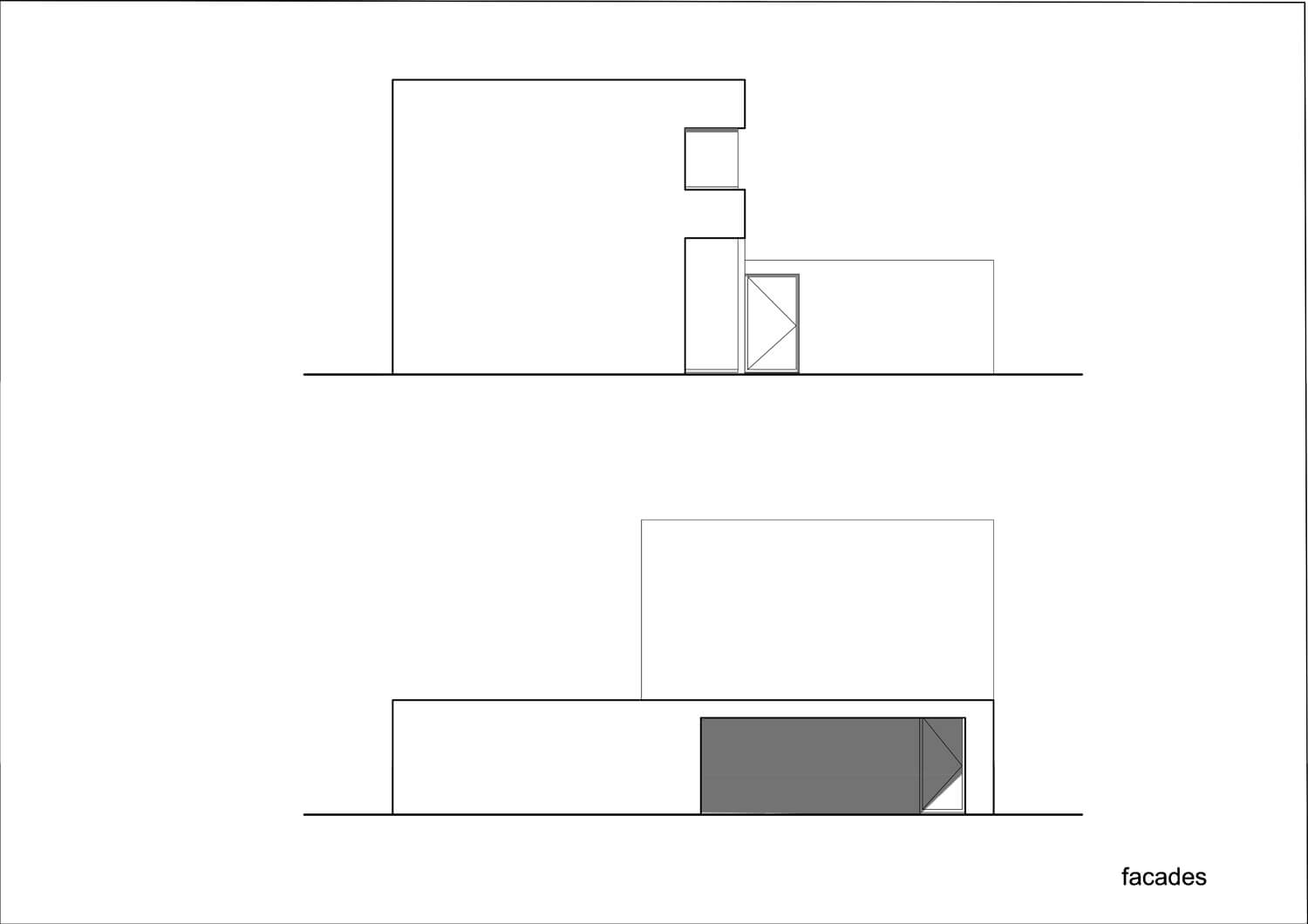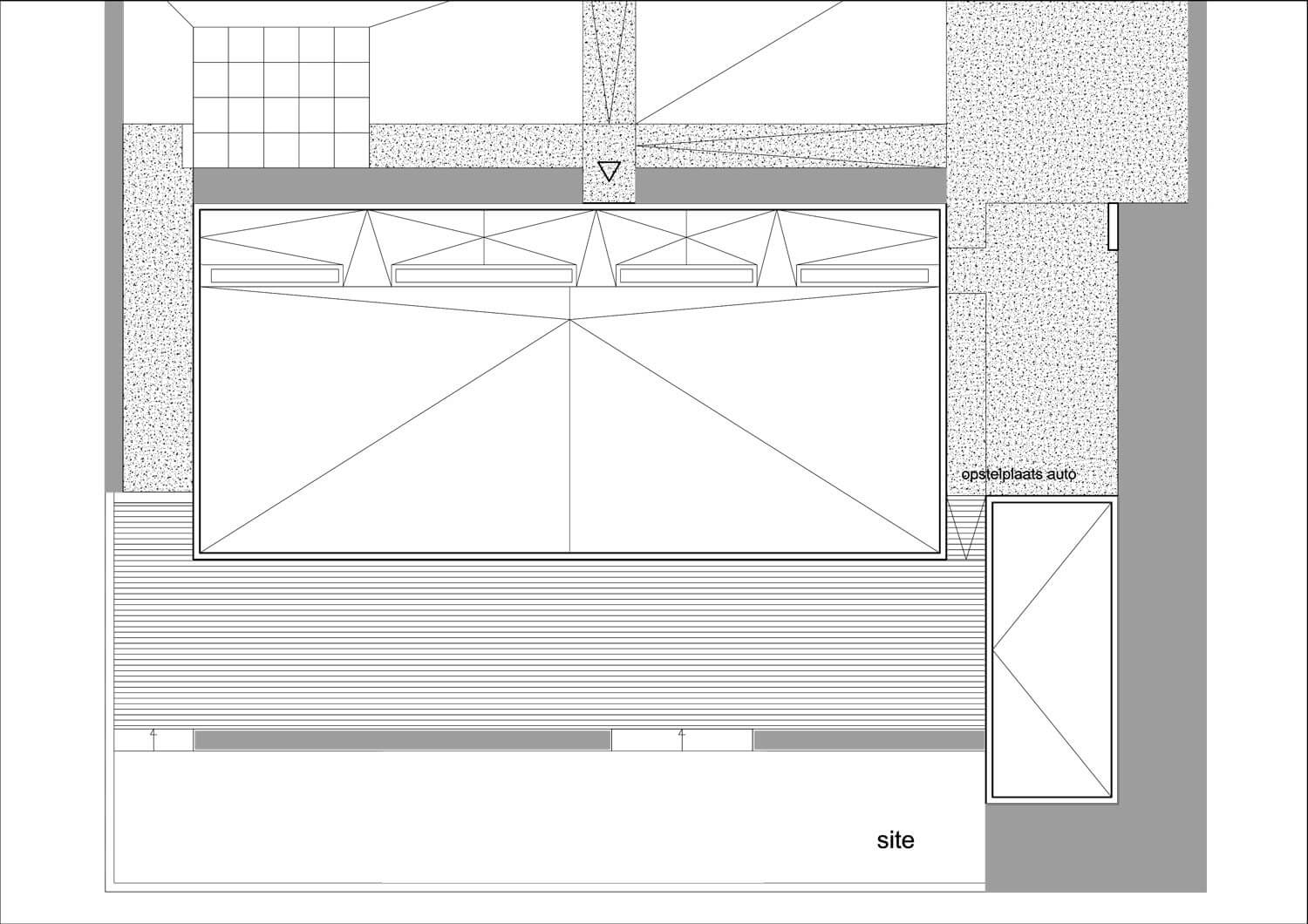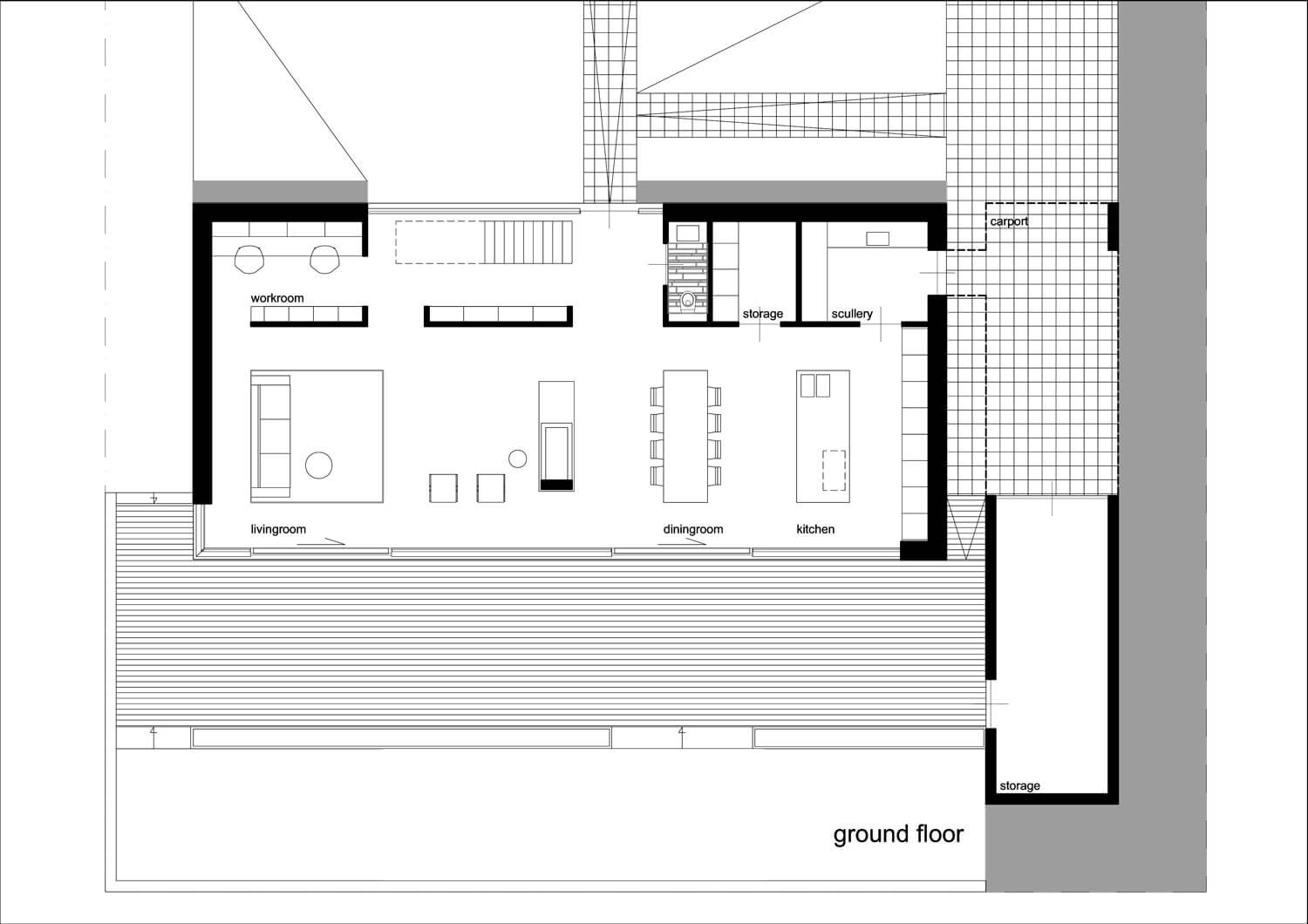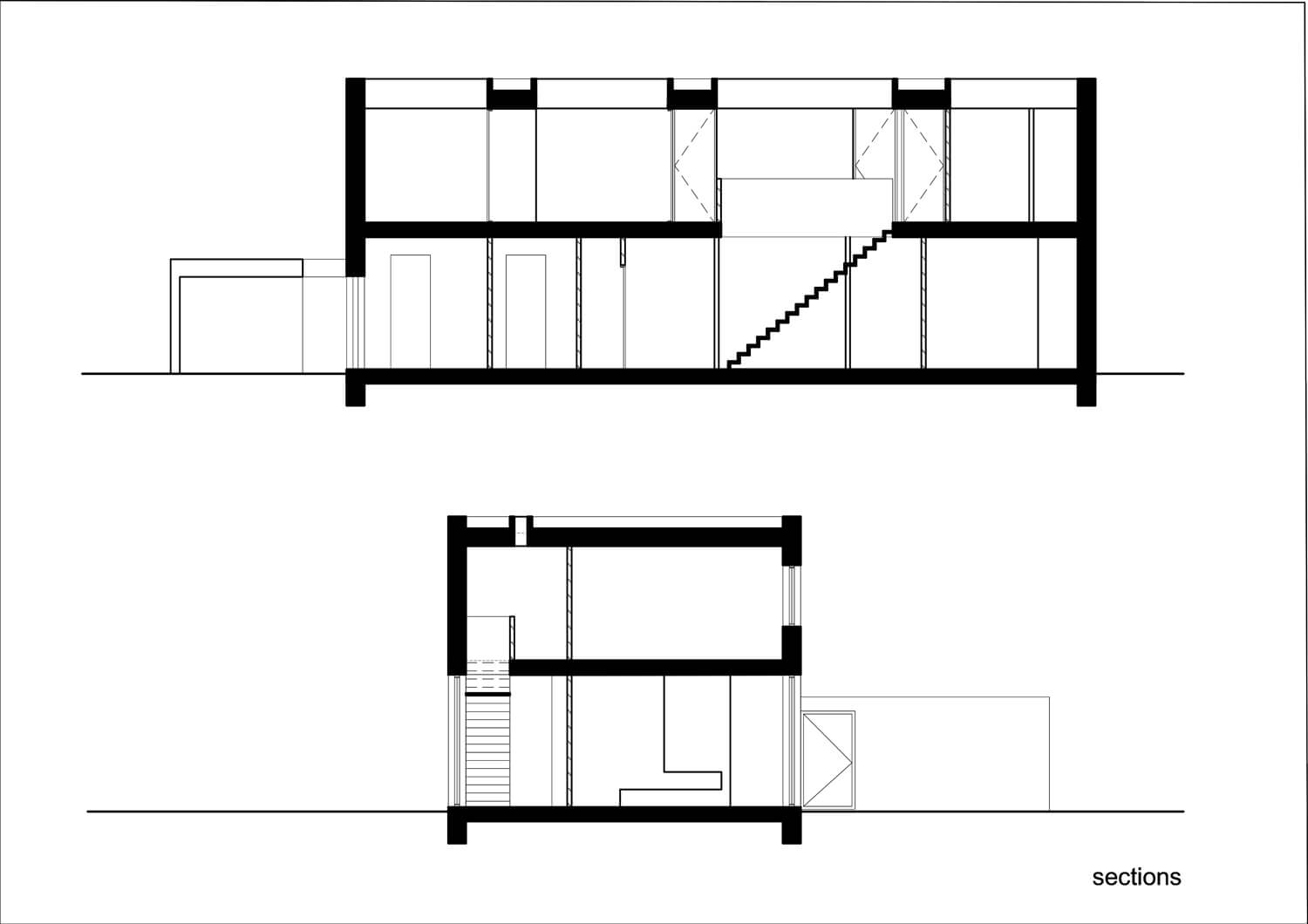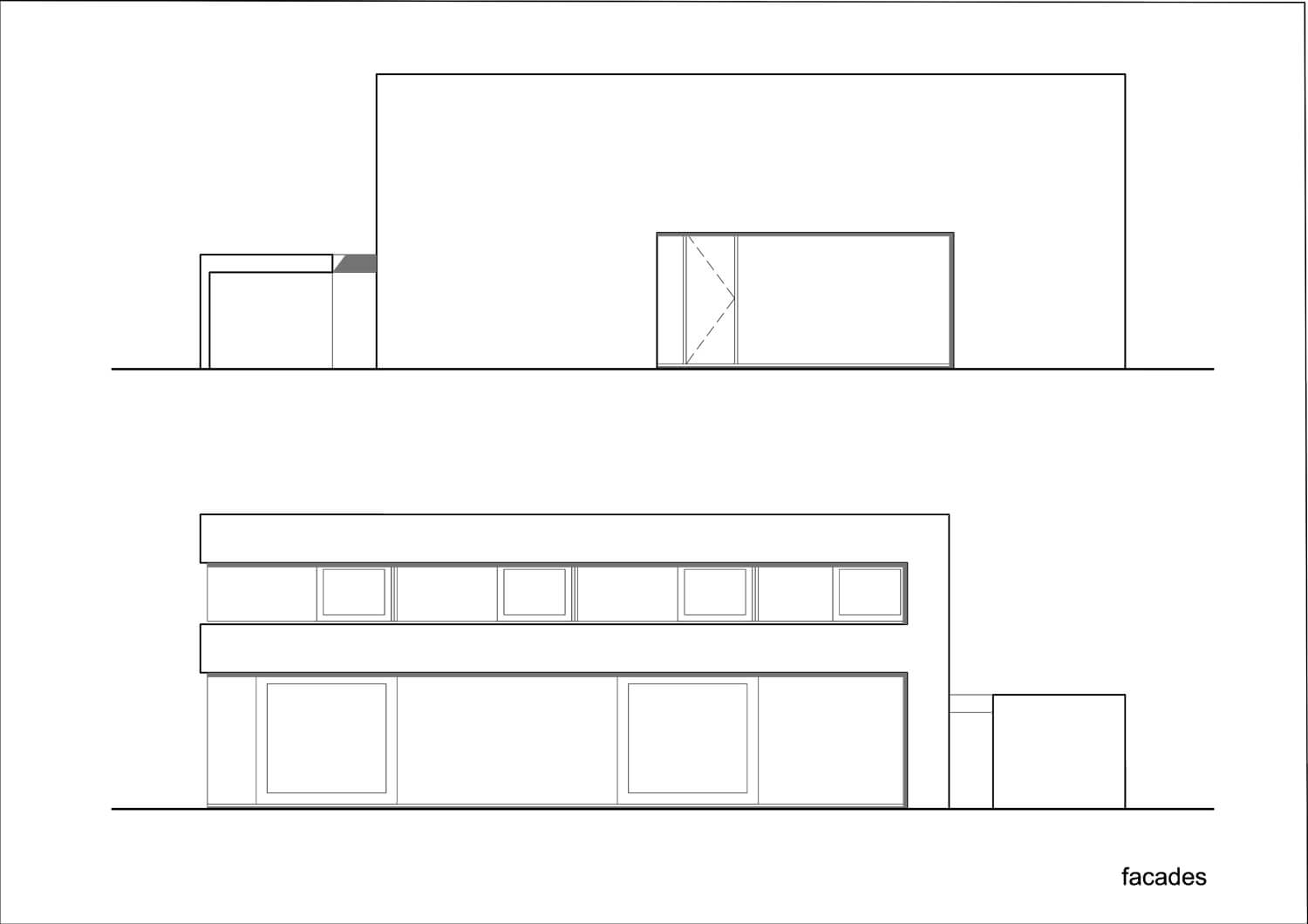 Extra info
Client:
Marja Kooistra and Hans Bergsma
Project Architect:
Carina Nilsson
Project Leader:
Bas ten Brinke
Engineer:
van Rossum Almere
Contractor:
Reimert Almere
Completed:
June 2009
Area:
277 m2 (gross)
Building Costs:
€400.000, - exc. VAT