Wall house / CTA | Creative Architects
Wall house / CTA | Creative Architects
Description
According to recently published scientific researches, indoor air quality is more polluted than the air outside. Therefore, most of our discussions with the client point to the idea of a house which is able to 'breathe' 24/7 by itself. Through the design process, the Wall house was shaped gradually: A house is made up of eight separate spaces surrounded by ordinary walls. These eight blocks are interspersed and intersect at a common space, which is formed by the 'breathing walls'.
The 'breathing wall' was consists of 2 elements:
The open wall system is the first layer to prevent pollution entering from the outside environment. This protection shell is made of hollow bricks that are lined up in the opposite direction of the conventional method of construction. With such arrangement, these hollow bricks afford a circulation of fresh air and natural light into the house. With their unique features and randomness in color, burnt-defective bricks are reused in a new, harmonious and more environmentally friendly form.
The garden space is a second layer to prevent the negative impact of the external environment on the living space inside. The abundance of greenery helps to clean the air and creates an effective buffer zone.
Together, these two protection layers are equivalent to a normal wall but the important difference being they ensure the circulation of air and light, resulting in a healthier living space.
Energy
Because of "the breathing walls" and the alternate skylights, the natural light and fresh air are ventilated constantly, combining with the trees in the garden make the atmosphere in the house always cool and the lighting is harmonious. The house virtually does not need any fans, air conditioners or lighting during the day.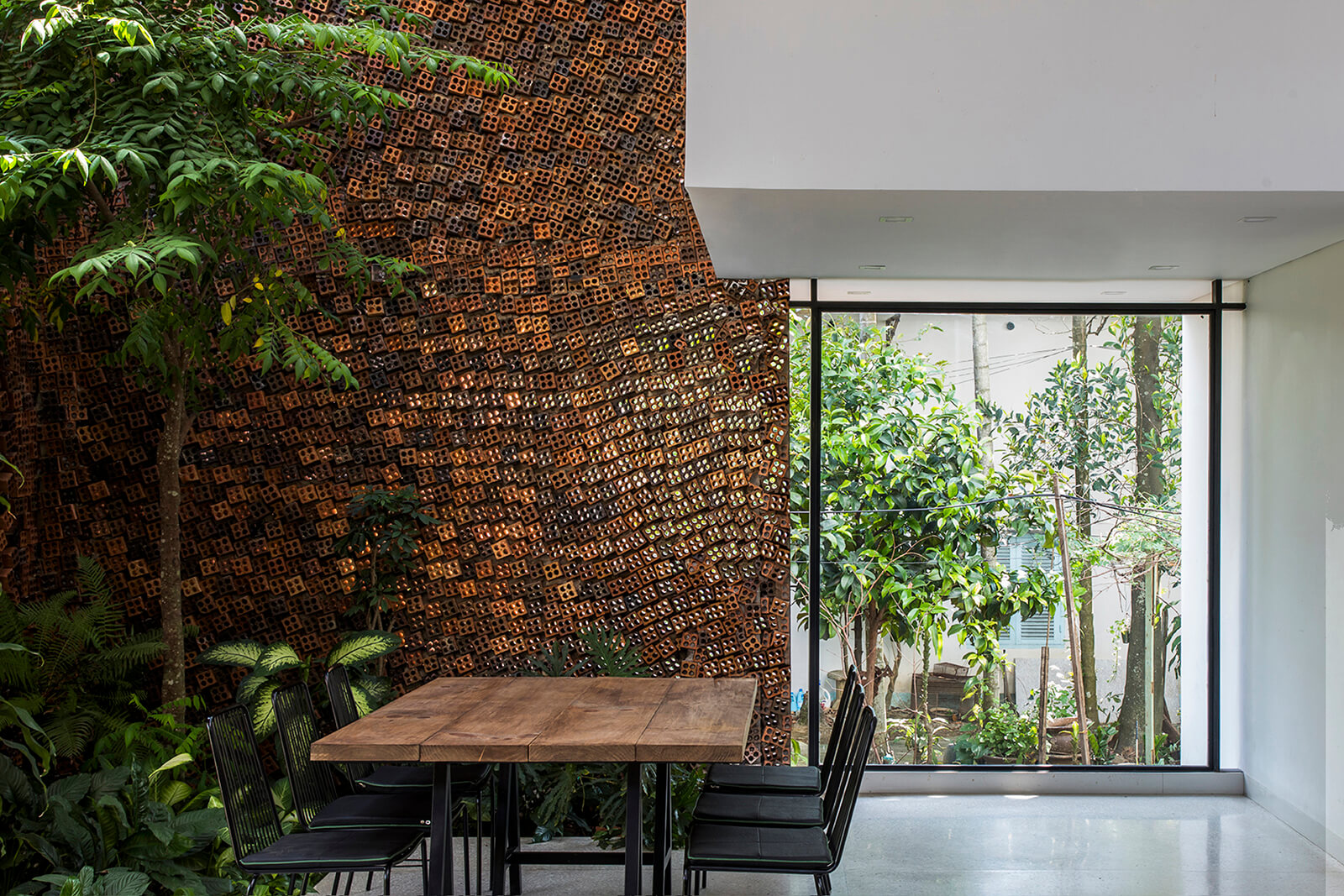 Environment
Indoor air is always exchanged 24/24, ensuring indoor air is always fresh, light like natural outside, creating a healthy living environment.
In the home, common spaces locatied in central and connected separate spaces vertically and horizontally. That helps increasing the connection of family members.
Architecture
With the features and the randomness in colors, burnt-defective bricks in the production process are once again alive under a new, harmonious and more environmentally friendly form.
When the boundaries between solid and hollow, between inside and outside are blurred, a new living space is created, where people are living closer to nature.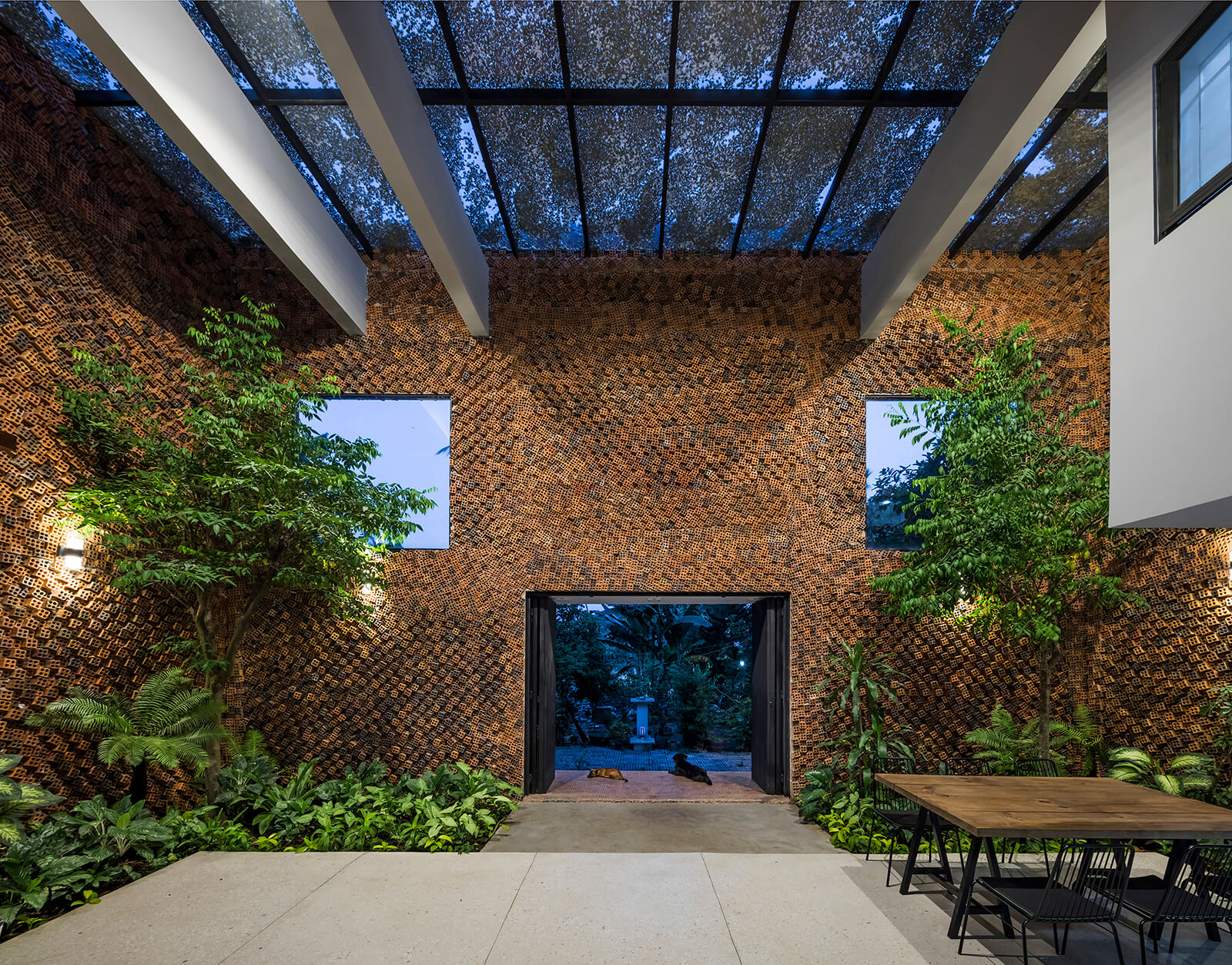 Society
The house remains the old lifestyle of family but it creates more common space, so that family members can see each other easier, the interaction and connection between everyone are also increased.
The shared study area on the upper floor is opened to the void, connected with the "garden" below, where grandfather is lying in hammock, grandmother is cooking in the kitchen, the children are watching TV. All daily activities take place under the tree shade.