7 Units of Social Housing / Atelier Tom Vanhee
7 Units of Social Housing / Atelier Tom Vanhee
Description
The dens building counts 4 storeys and 7 apartments. It ends a line of row houses and marks a green axis in the city where an old steam train passes by. Inspired by the red bricks and white windows and cornices of the row houses in the street, we also make a building with red masonry and white windows. A covered entrance on the ground floor makes a transition between public and private. Also it makes it possible to park near the building for the more elderly inhabitants.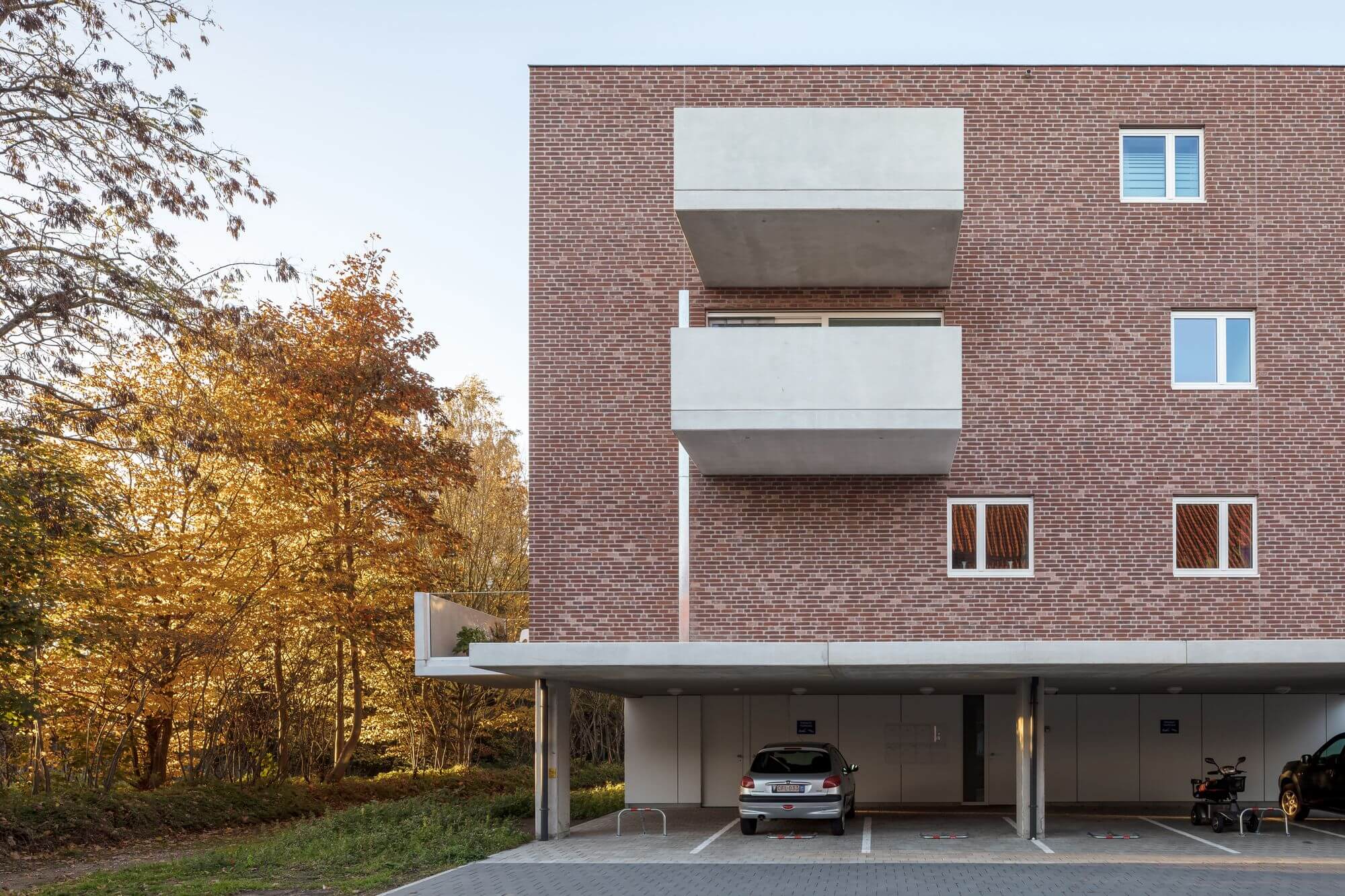 Every house has a terrace in relation with the living space. we create more privacy by spreading the balconies on three facades. An elevator and stairs are giving access to the apartments on the floors. On the ground floor every apartment has a storage for bicycles or other vehicles.
Why brick?
In the street we remarked a lot of different use of red masonry in the traditional rowhouses. We were touched by the red masonry with lightgray joints and white windows. The building is a corner of the line traditional rowhouses and the green walking axis through Eeklo.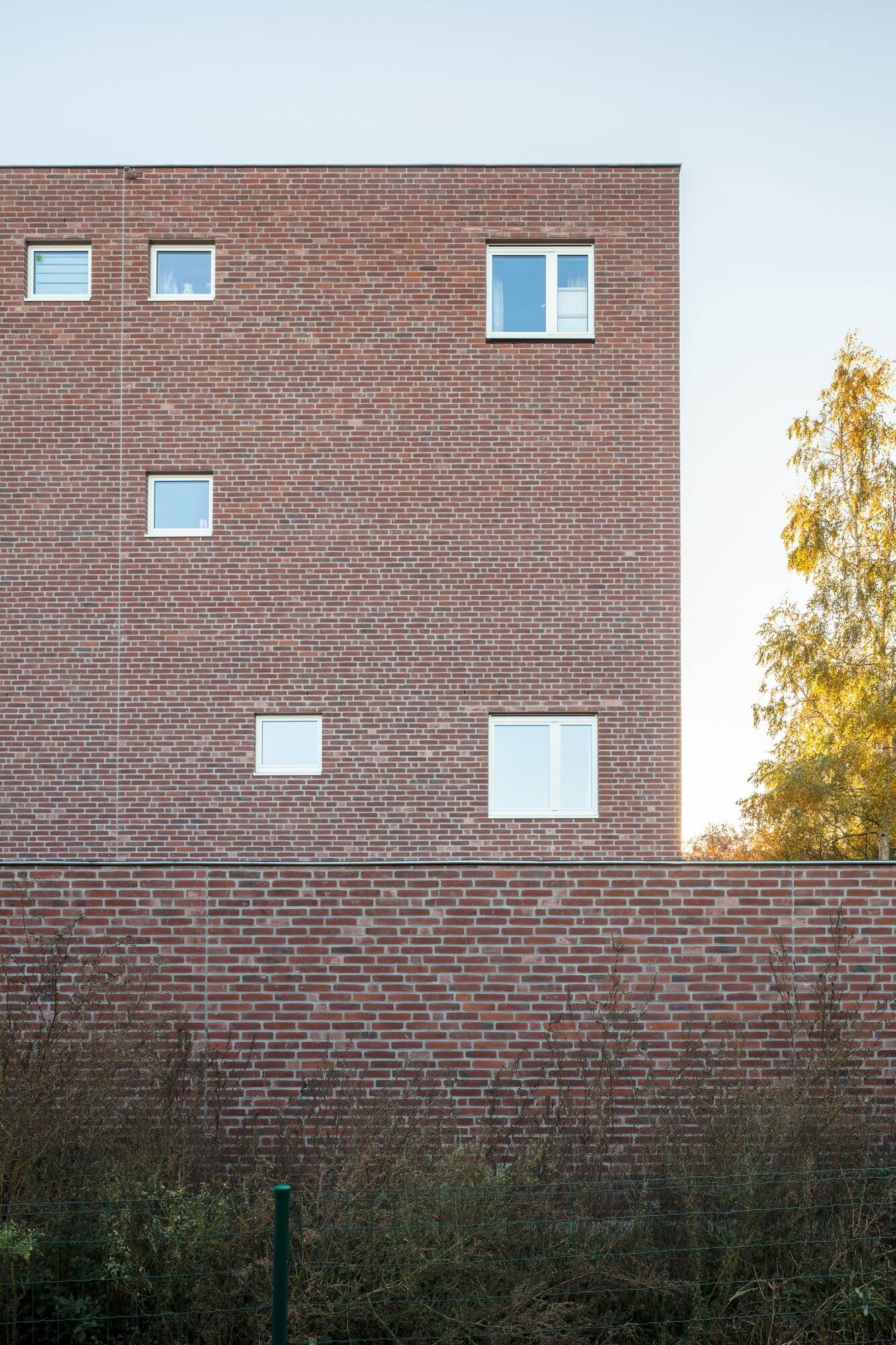 We were looking for a durable local and strong material with soul that integrates in the context. Inspired by the traditional houses in the street we have chosen to use a red brick of Vande Moortel, with lightgray joints and white aluminium windows in a contemporary way. We loved the warm expression of the bricks.