Benoit & Elke / Atelier Vens Vanbelle
Benoit & Elke / Atelier Vens Vanbelle
Description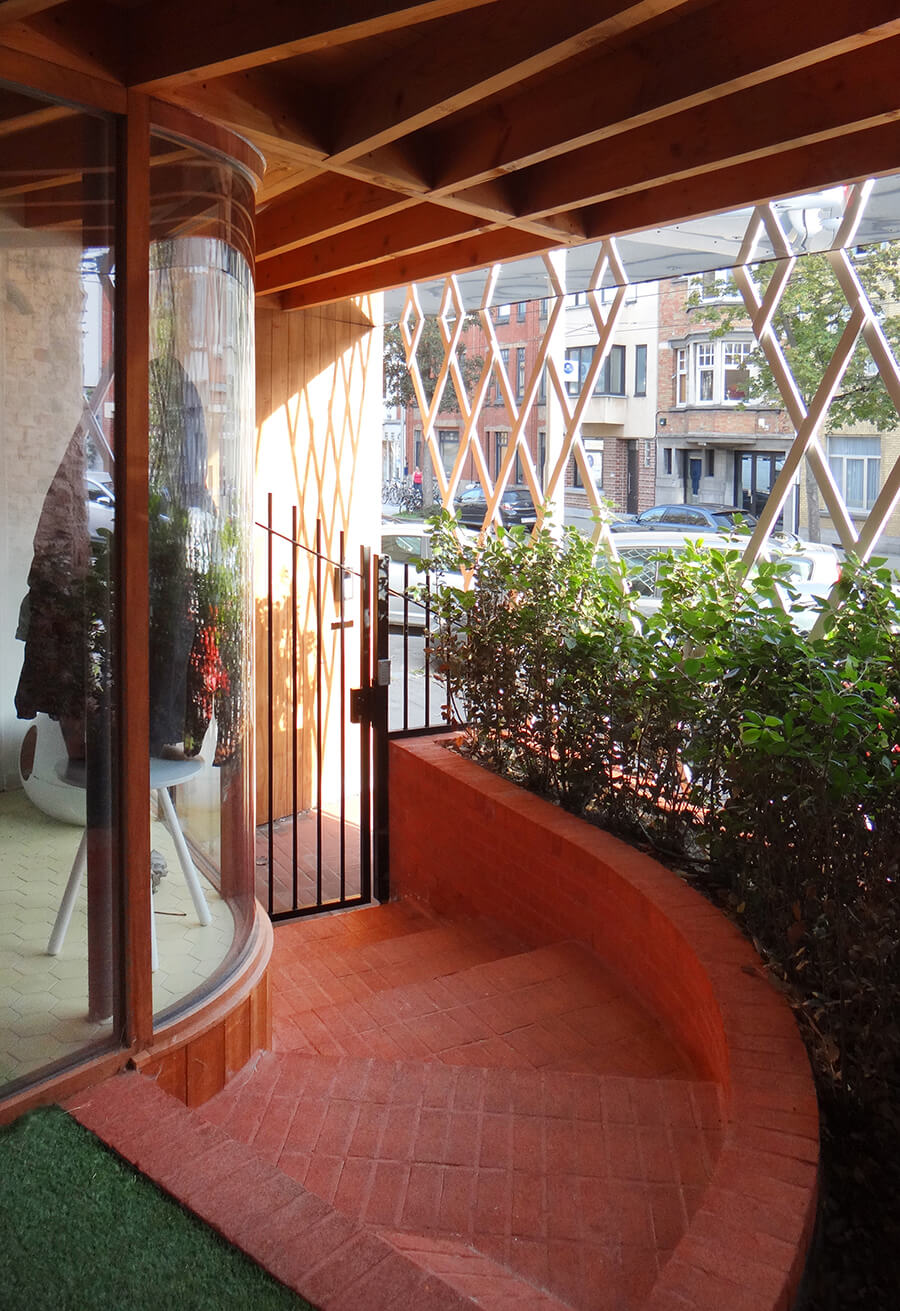 Benoit and Elke had bought an old house with the intention of renovating this building. However, due to the poor condition of the building, it was soon decided to rebuild the house, which entailed the necessary freedom of design. The specificity of the plot was that the garden was surrounded by walls of at least 2 floors high, and that it is situated on a fairly busy road (tram traffic, car traffic, near a school, etc).
By raising the house, the ground floor is almost completely free, so that a lot of daylight falls down to the plot. From the street you can look through to the back of the garden, which gives a broadening effect in both directions. At this level we find the entrance and kitchen, from the living room on the first floor people hide from city life, the high garden walls look less high and there is a lot of daylight.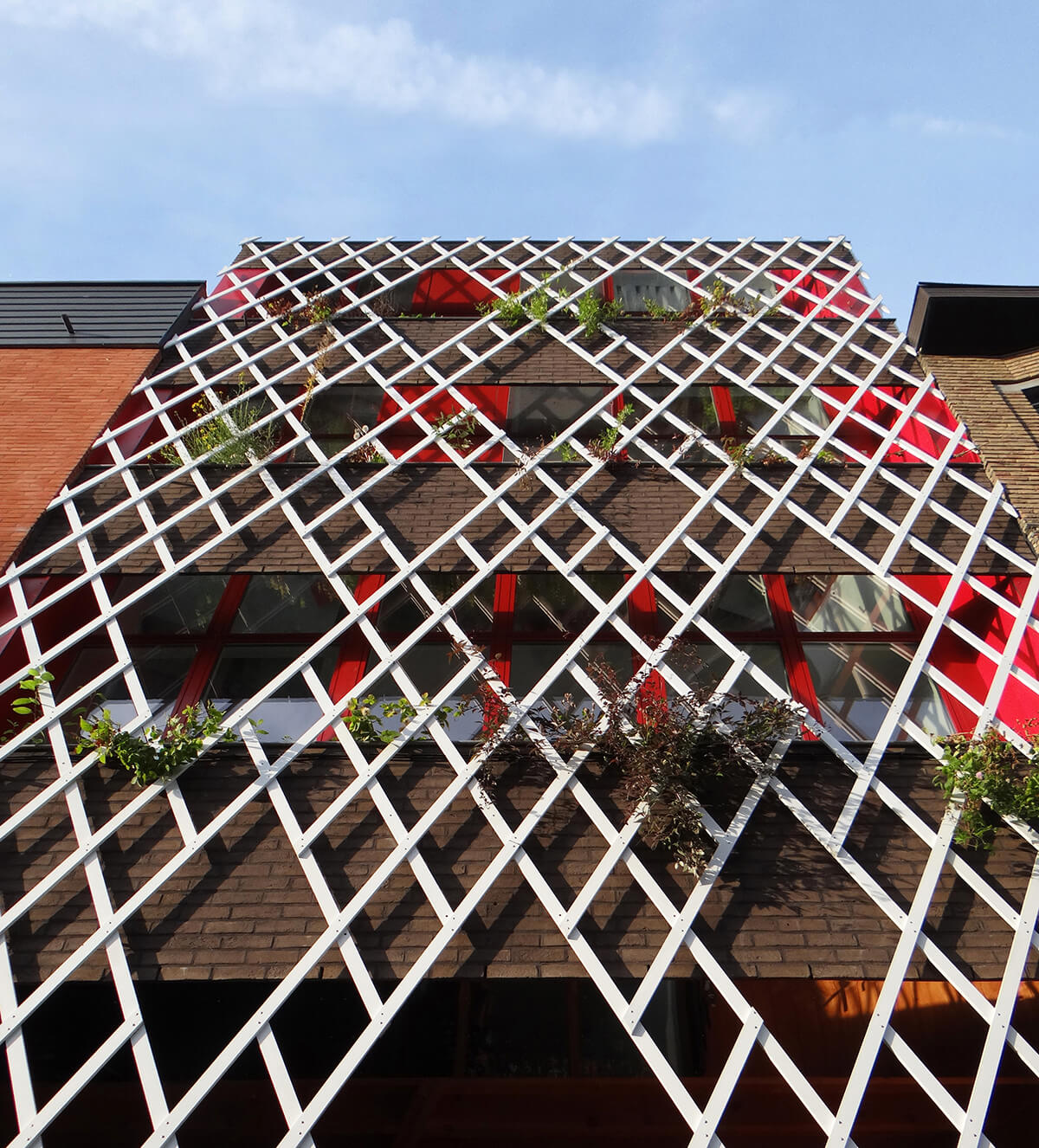 Interior
The white-painted wooden grid forms a subtle buffer between public and private. This grid is overgrown, creating a green facade in the street scene. The abstract grid of the facade stimulates curiosity. Hidden behind this grid there's an airy, spacious home.
The house has an entrance / kitchen and garden that is a few steps higher than the street. The living space is located above the lower entrance zone. The difference in level between kitchen and living space was kept as limited as possible, so that there is sufficient contact between both functions via the mezzanine and staircase. From the kitchen you have contact with the entire plot and to a limited extent also with the street. The living space is above street level, so that there is enough peace and intimacy.
On the floors above the living room there is a bathroom, four airy bedrooms and a roof terrace. Central to the house are the overflows, these are fully open so that you can look from the living room to the top floor.
Warm colors (orange, yellow, wood / brown) were introduced on the ground floor (kitchen). The upper floors are rather simple and serene. A warm parquet, combined with white, was chosen and you have a view of the green planters in the facade and the grid.