Boomerang / DMOA
Description
Somewhere between the hills of Kessel-Lo, hidden in the woods, lies Villa Boomerang. An open space makes way for an elegant organic volume. Light wooden columns and beams blend with the ancient trees.
A brick 'curtain' rear facade shields the less interesting north side while on the south side - protected under a canopy - a glazed front grants a generous view over nature and forest.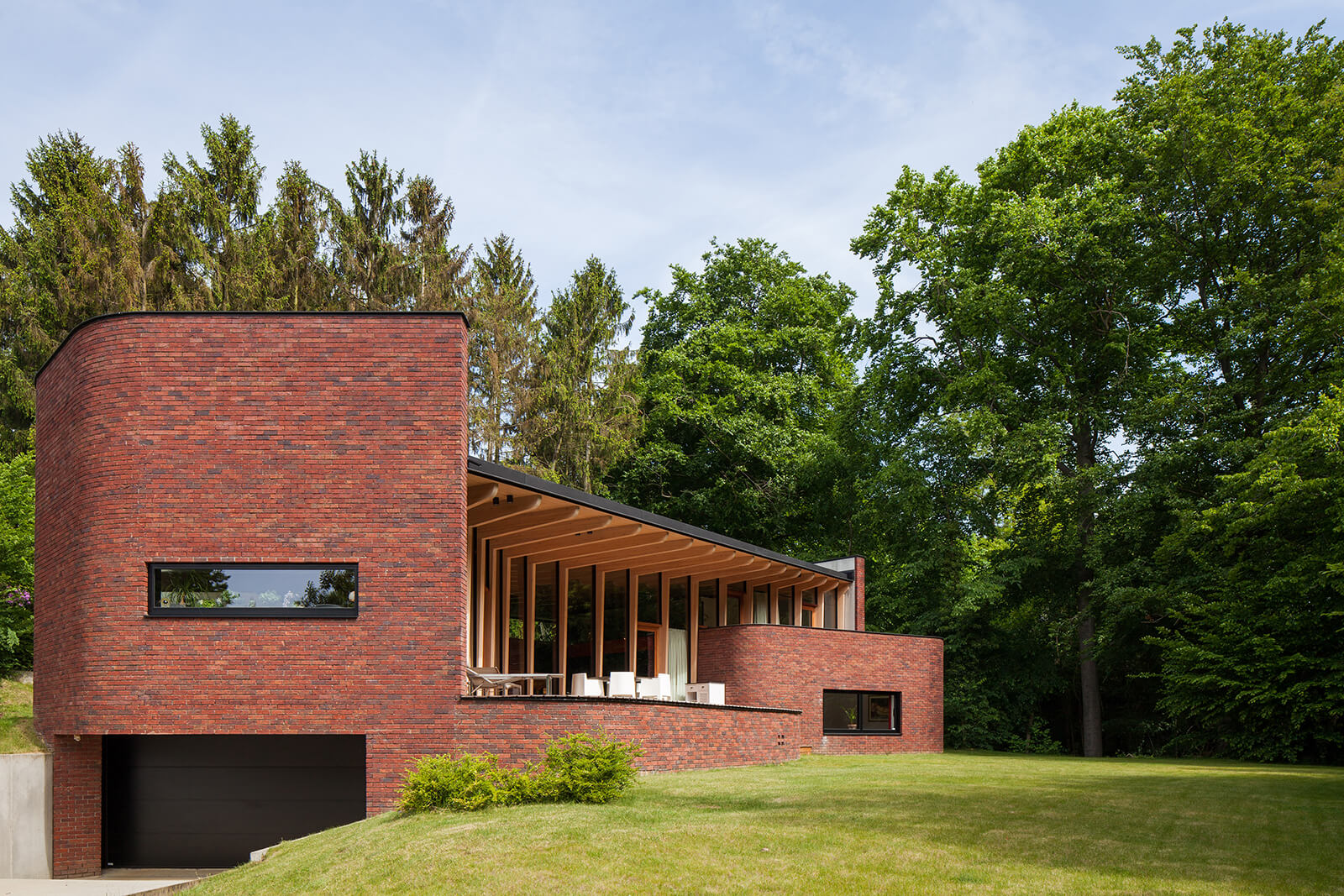 The house folds like a boomerang to take full advantage of the orientation. The embracing shape gives shelter and cosiness to the terraces and creates an extra dimension to the architecture. Organic and yet composed of stones. Voluminous and yet graceful and elegant.
The boomerang merges with nature.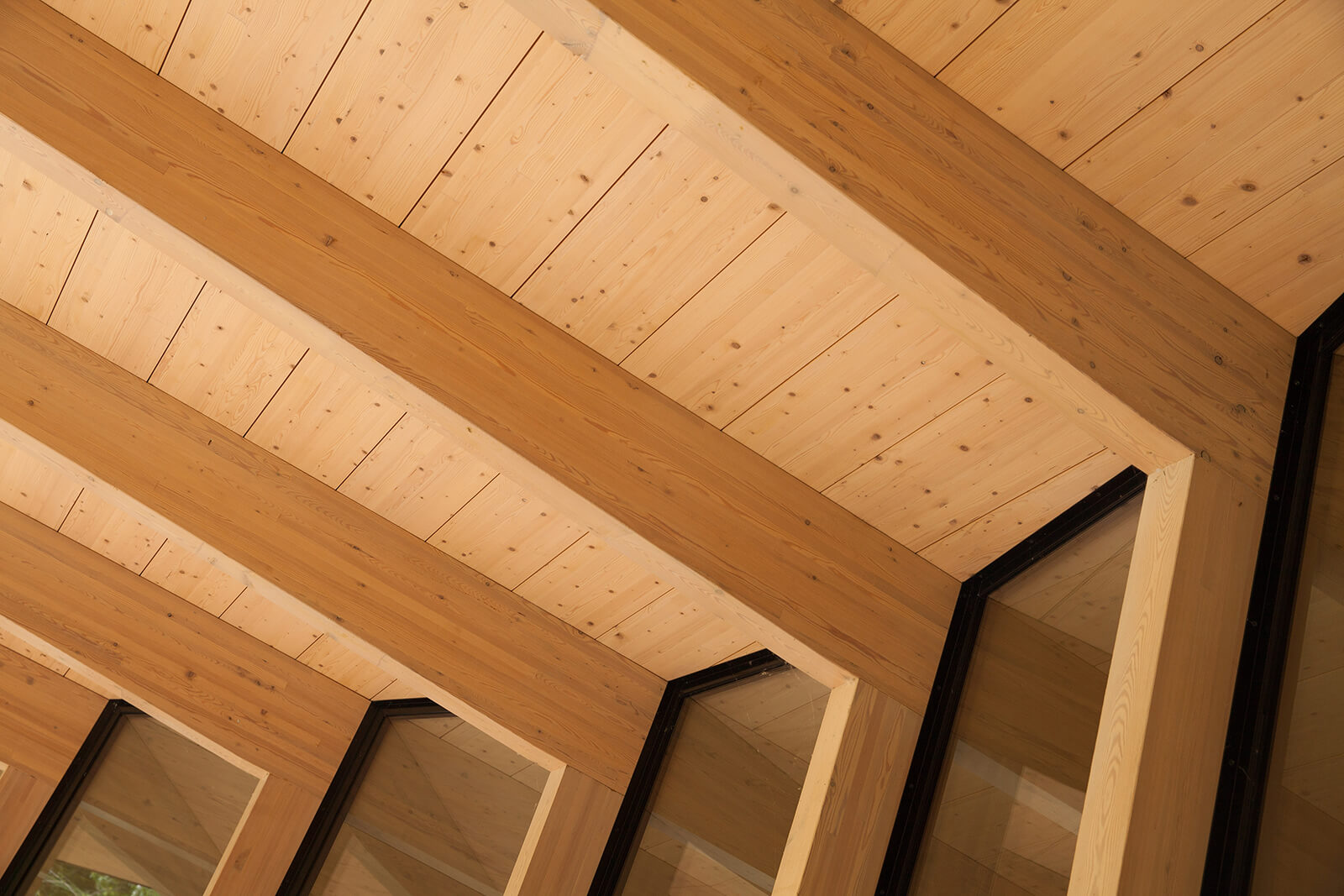 Extra Info
| | |
| --- | --- |
| Architects: | DMOA architects |
| Lead Architects: | Benjamin Denef, Matthias Mattelaer, Marleen Rosier, Lien Vandamme |
| Design of: | architecture |
| Engineering: | Paridaens Engineers |
| Location: | Kessel-Lo, Belgium |
| Address: | private |
| Finished: | 2014 |
| Site area: | 1650 m² |
| Footprint: | 230 m² |
| Floor area: | 438 m² in 2 floors |
| Photographer: | Thomas Janssens |