Hunting House 'La Branche' / DMOA architecten
Hunting House 'La Branche' / DMOA architecten
Description
The project consists of the renovation of an old resting place for hunters in the woods of Heverlee, transforming it into a comfortable and modern dwelling for a family with four children.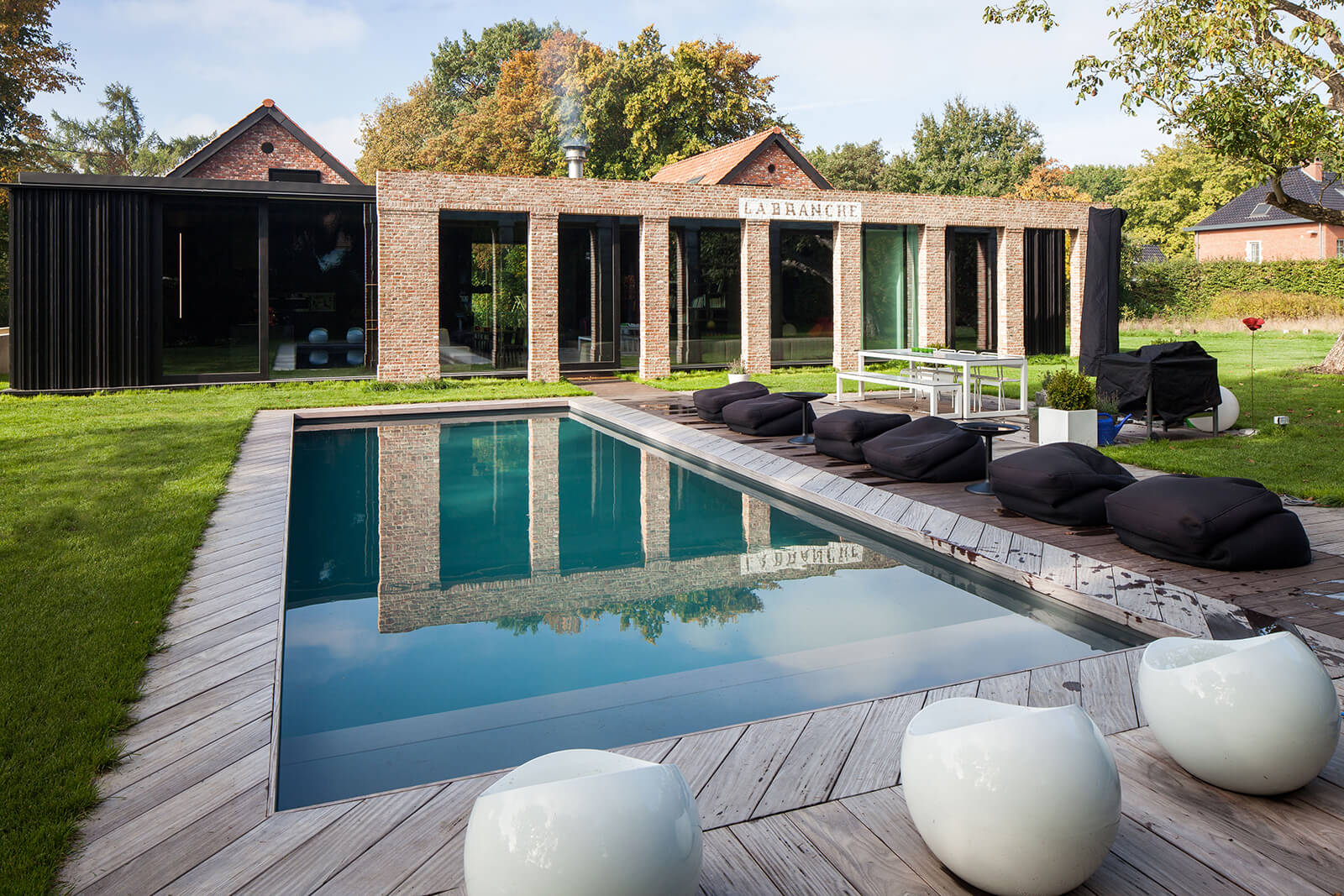 The oldest (18th century) central wing of the U-compositions was removed, leaving only the characteristic facade wall that caries the name of the old refuge "La Branche". Here, a new dark volume accommodates the living room and the kitchen, which are in close connection to the garden and swimming pool. The two remaining wings where thoroughly renovated and contain the private rooms of the family.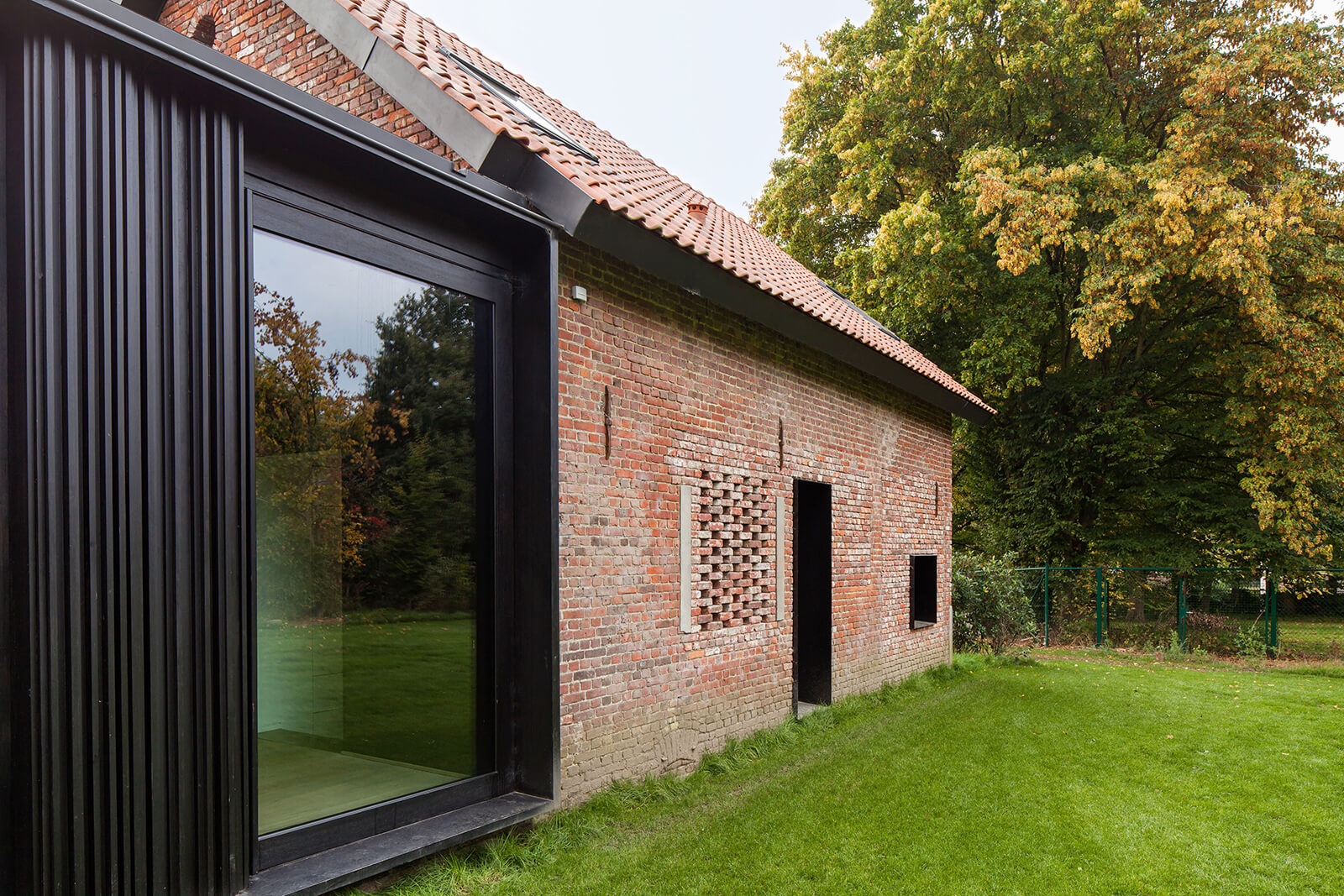 The result is a peaceful combination of old and new. The facade of the new part is a sober black canvas (tinted afzelia wood) looking at the garden from behind the old walls. In several places remnant parts of the old walls are kept as garden elements, an aspect that strengthens the atmosphere. When you walk through the house you feel continuously that you are in a nexus between old and new.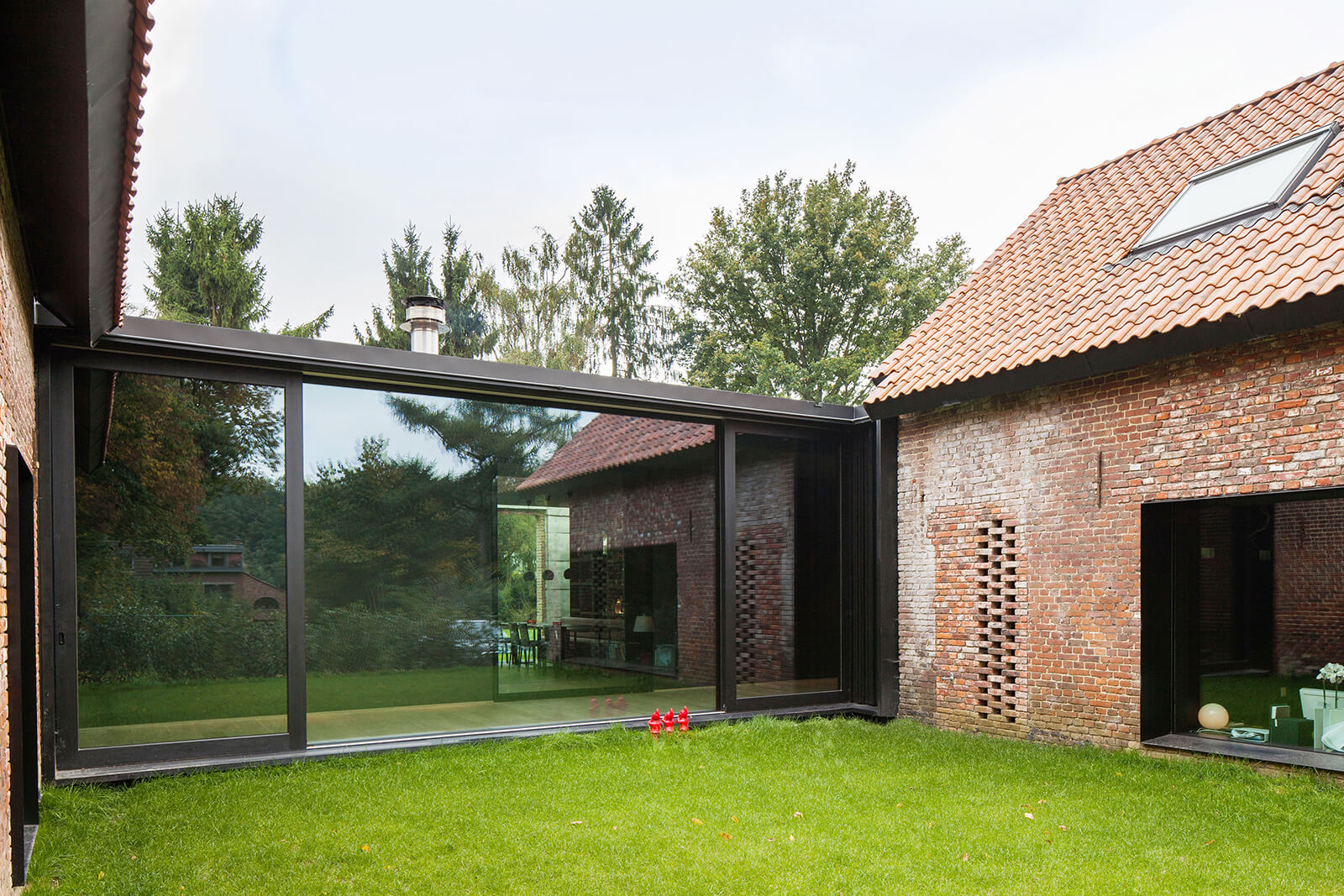 Interior
The bright daylight that shines through the large windows contrasts with the dark materials of the interior design. Smoked oak veneer for the closets, natural oak for the floor and the kitchen is a combination of brown "corian" and smoked oak veneer. In the master bathroom the floors and walls are painted black with a special waterproofing technique.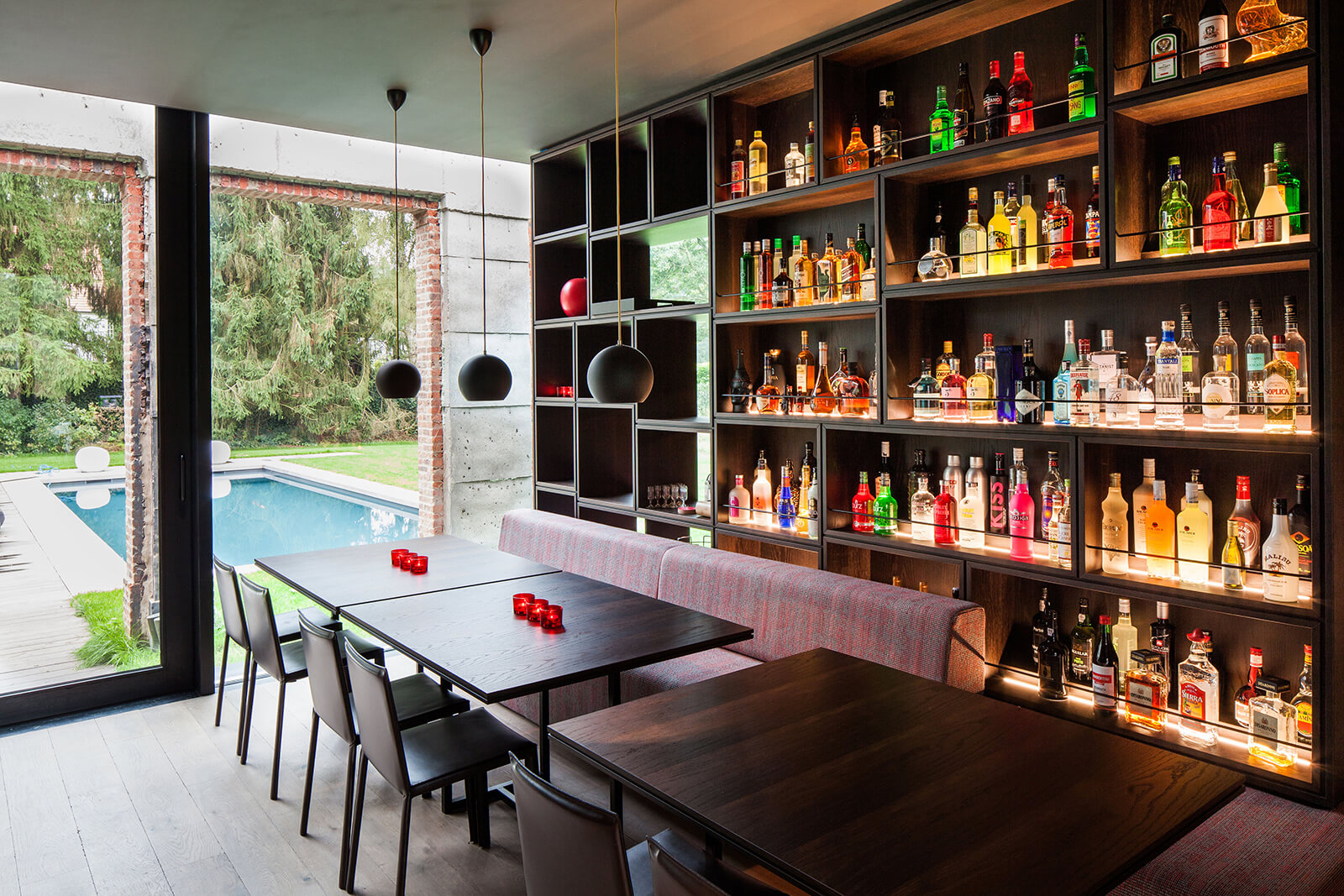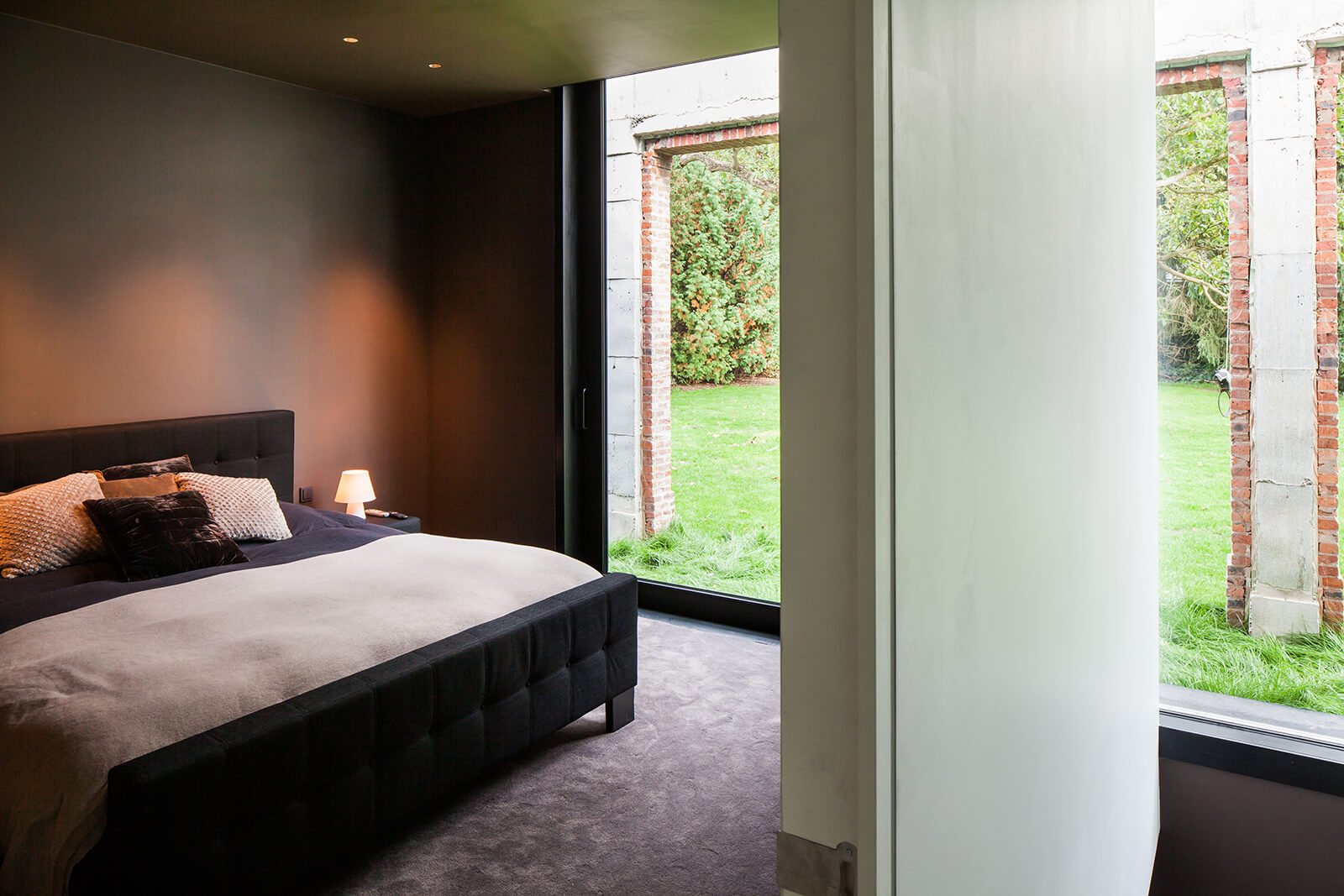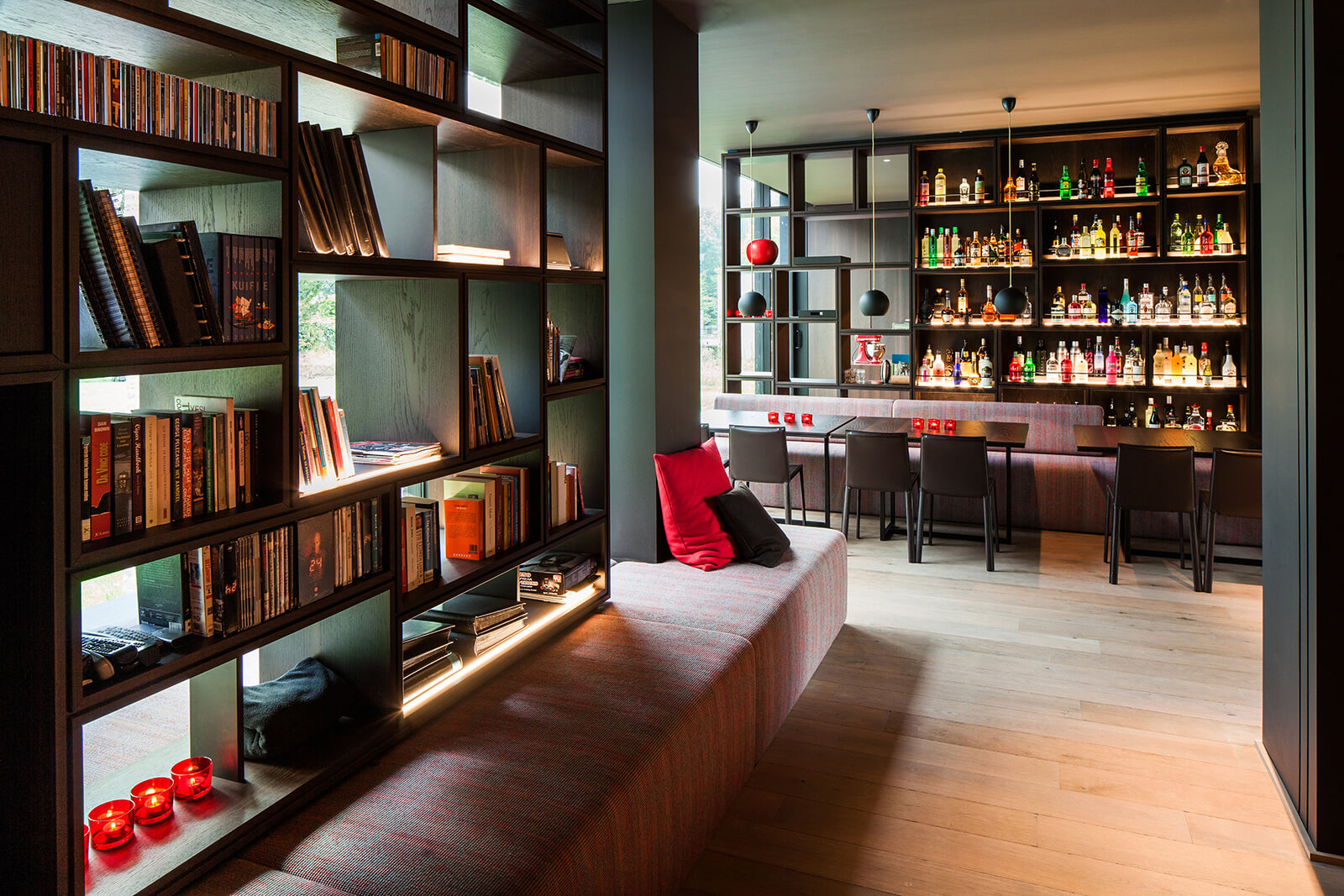 Extra info
| | |
| --- | --- |
| Architects: | DMOA architecten (DMOA designed architecture, interior and landscaping (garden)) |
| Collaborators: | Benjamin Denef, Charlotte Gryspeerdt, Matthias Mattelaer,Lien Gesquiere |
| Engineering: | Koen Paridaens |
| Site area: | 2200 m2 |
| Floor area: | 655 m2 in 3 floors |
| Finished: | 2014 |
| Video: | Luis Querol and Simona Nikova |