Bruce C. Bolling Municipal Building / Mecanoo
Bruce C. Bolling Municipal Building / Mecanoo
A new destination
Mecanoo and US office Sasaki Associates have teamed up to create a new office building for the Boston Public Schools administration with community and retail space. Redevelopment of the triangular plot of ground, graced by the historic Ferdinand (1895), Curtis (1888) and Waterman (1890) Buildings, is one of the most prominent lots for the revitalization of Roxbury, located near downtown Boston. Located at Dudley Square, the neighborhood's transportation hub and commercial center, the Ferdinand Building is the symbol for what was once the vibrant heart of Roxbury, laden with shops and jazz cafes. Mecanoo and Sasaki were selected to implement a vision that would instigate an exciting period of change in the neighborhood, reinstating a lost common neighborhood feel. Bringing the Boston Public Schools department right into the heart of Roxbury anchors the redevelopment of the neighborhood.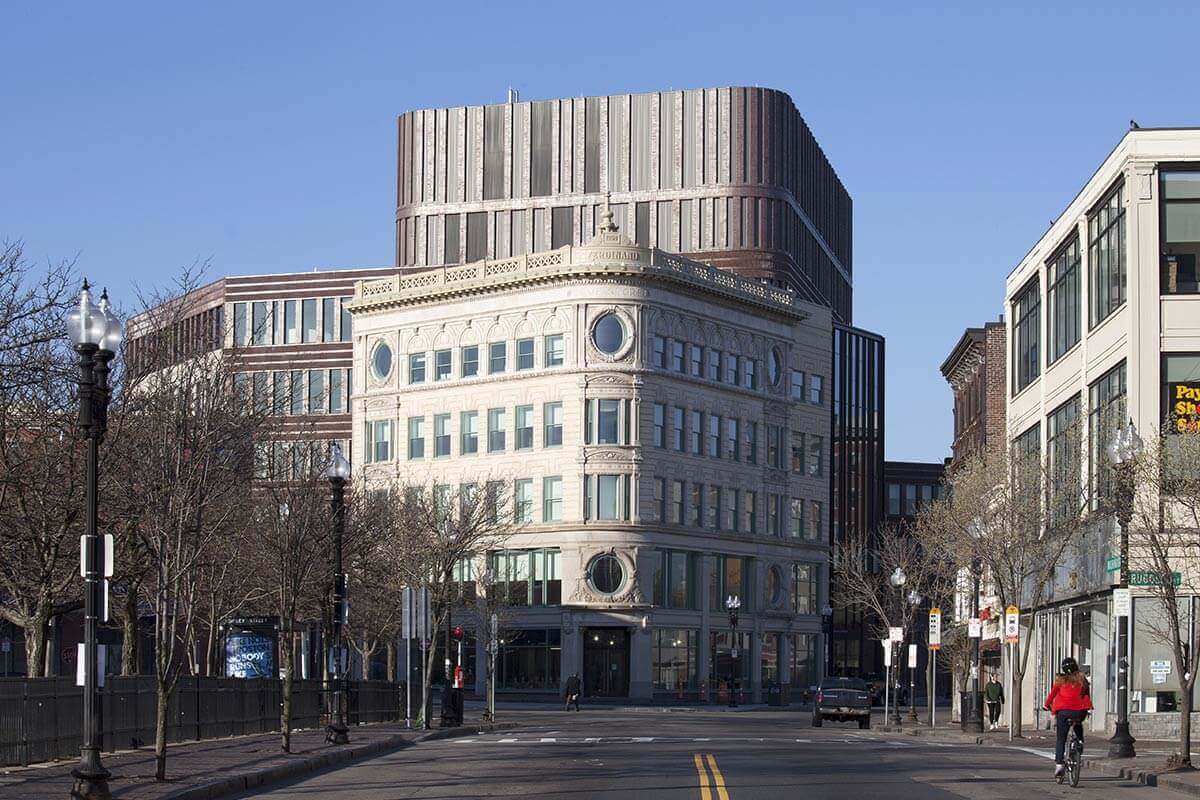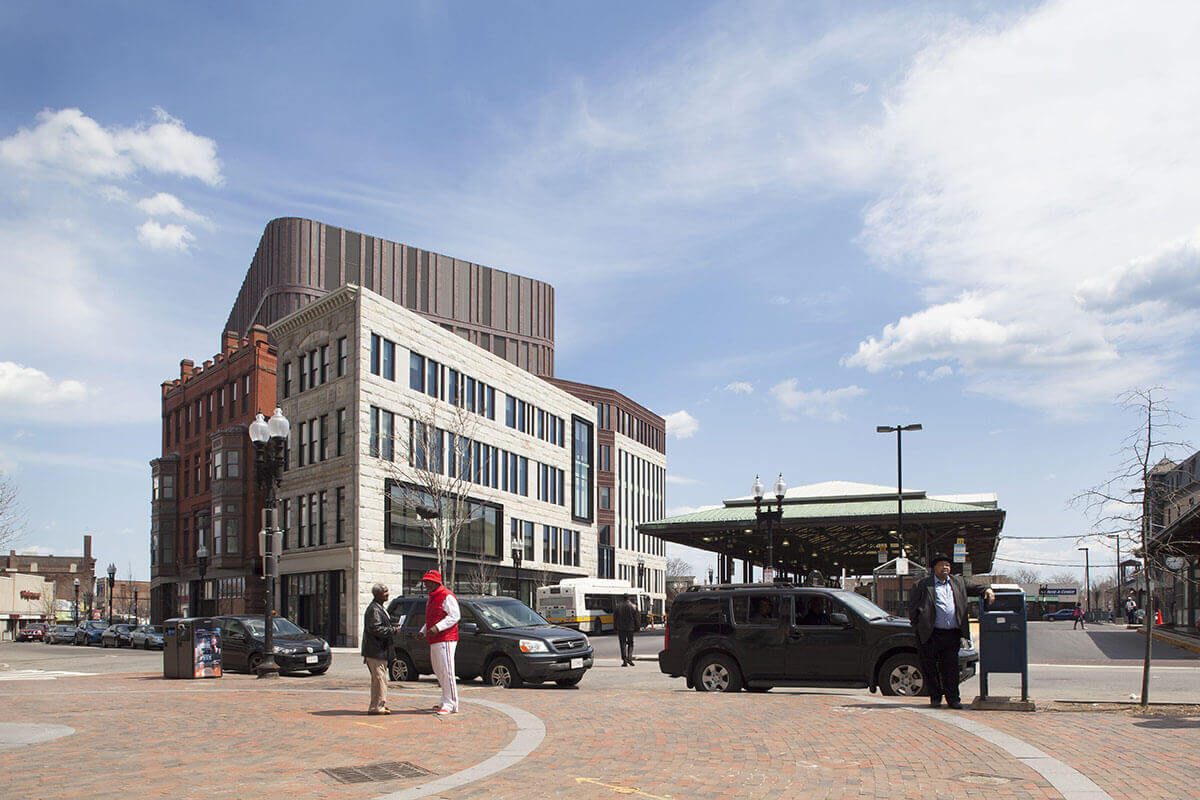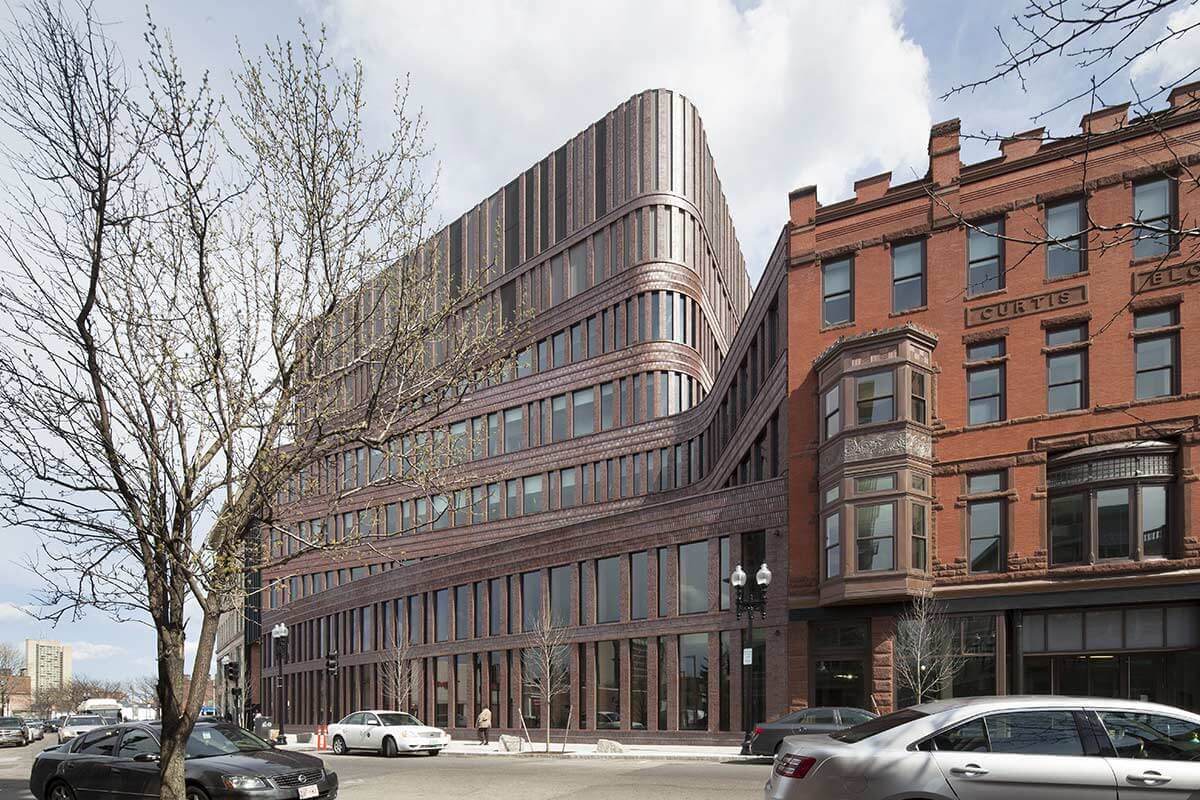 Boston bricks with a dutch touch
Capitalizing on Dudley's existing building stock the facades of the Ferdinand, Curtis and Waterman buildings have been integrated into the design, their old corners carefully stitched into the new brick building. This new volume is discreet both in massing and material expression, injecting a powerful, tacit modern aesthetic. The historic buildings demonstrate a beautiful, time-honored level of craftsmanship and have been carefully restored. The new building embodies a similar approach to craft but in contemporary way: it is a Bostonian building with a Dutch touch. The facades are built in warm brown bricks in a variety of different masonry techniques, creating rhythmic reliefs which provide intricate, playful shadows.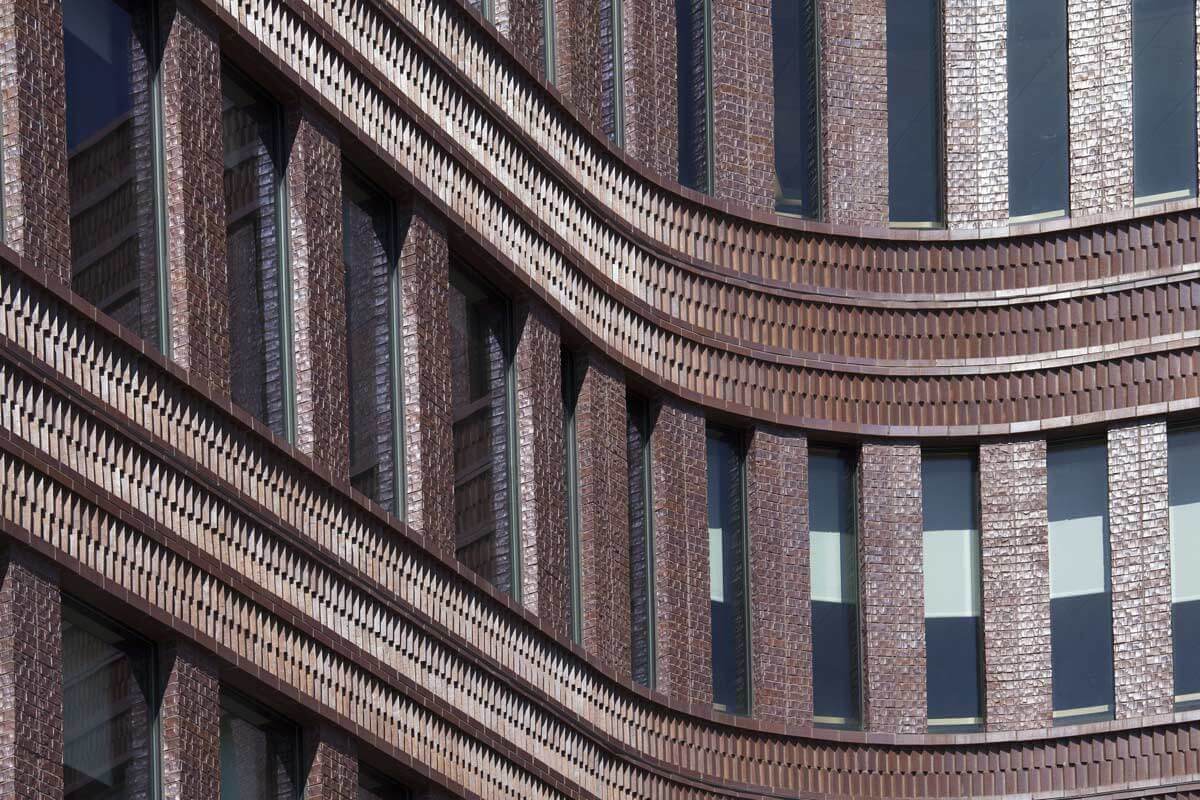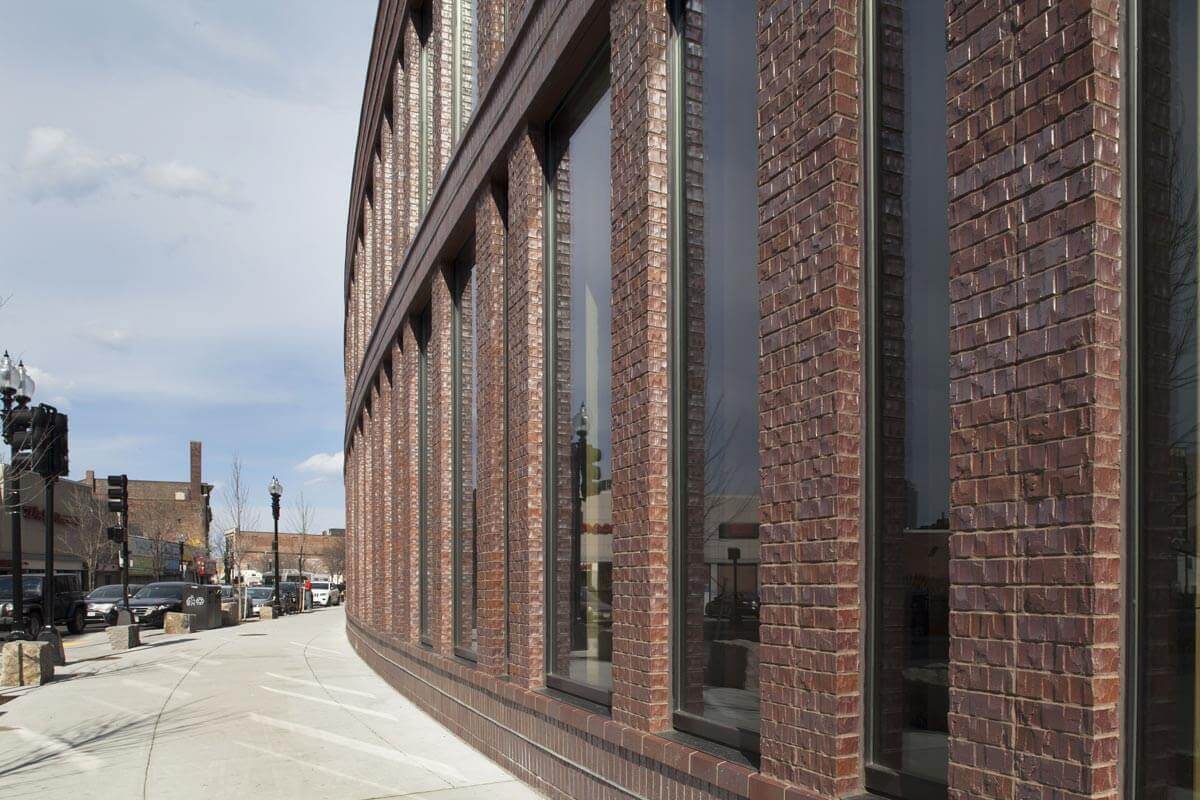 New dudley square
The Bruce C. Bolling Municipal Building celebrates the history of the area by using the historic rail track as both the main circulation route on the lower levels and in marking the building's entrances. In addition, the transparent plinth relates directly to life on the surrounding streets and the bus station. Atop the central volume, the mechanical penthouse doubles as a light beacon announcing Dudley Square's 'reborn' presence. The first floor of the facility will serve as a public zone providing both a community gathering space and opportunities for residents to seek informal economic and business advice. Above three floors of flexible workplaces sits the unique sixth floor with a roof terrace offering a striking view towards downtown Boston.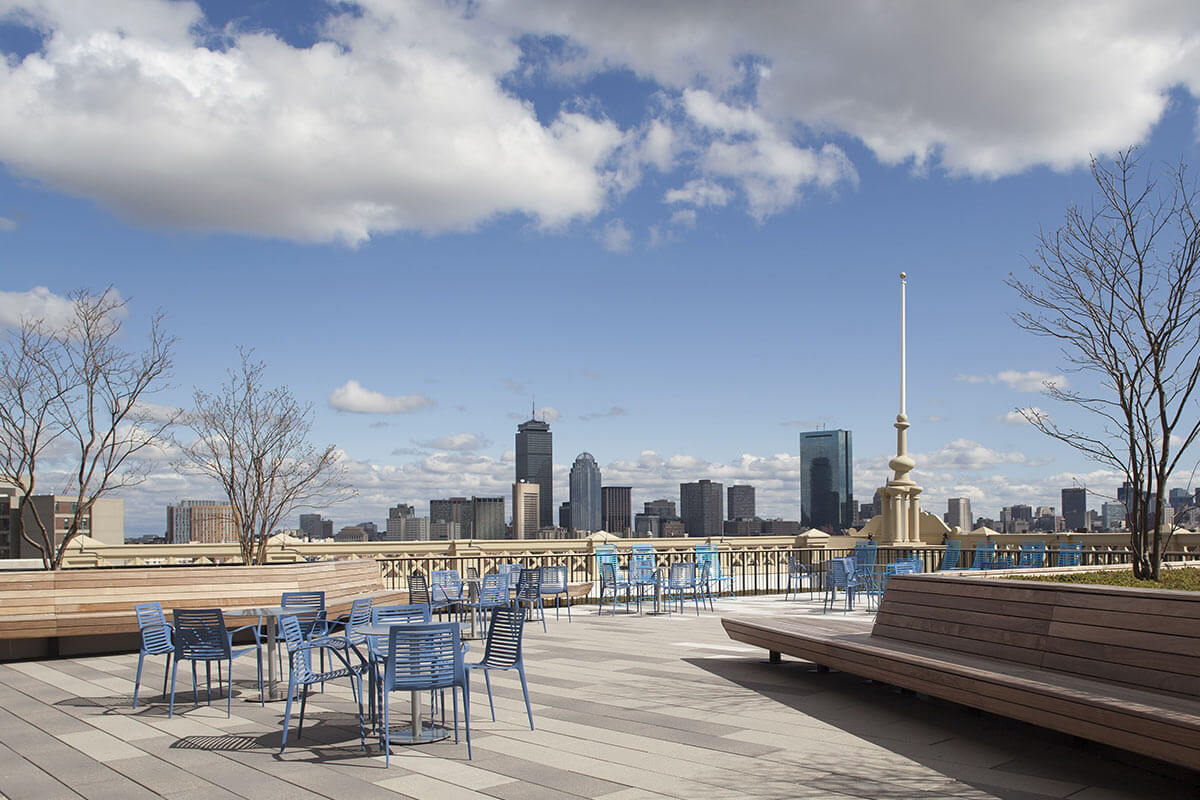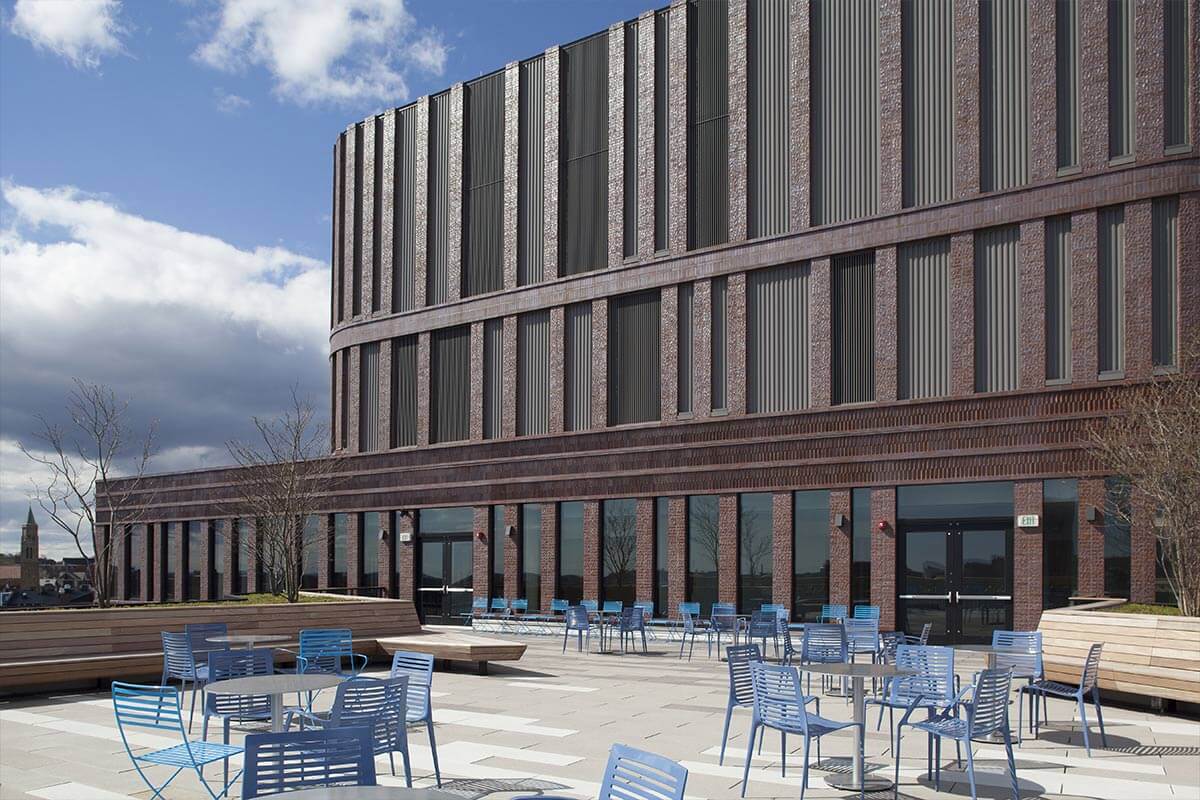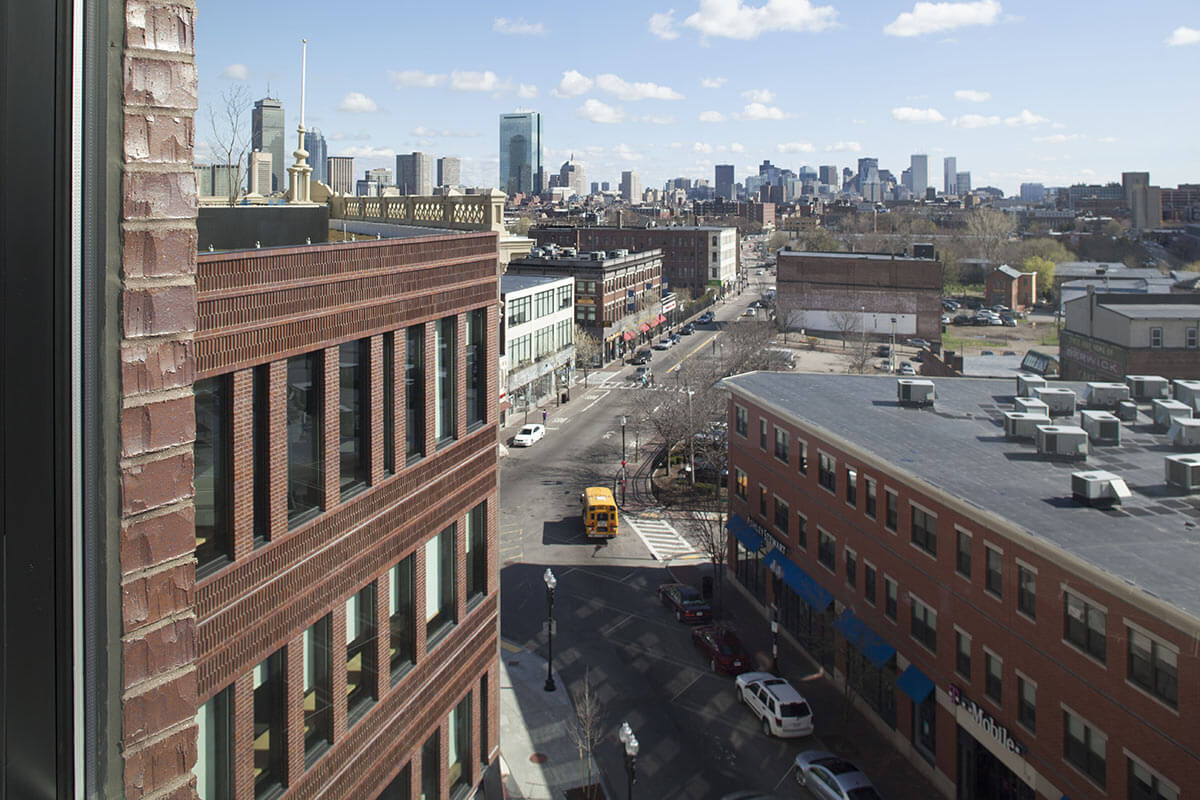 Extra info
programme: 16,700 m2 office building for with community space and retail
design: 2011-2012
realisation: 2012-2014
partner architect, landscape architect and civil engineer: Sasaki Associates Inc., Watertown (MA), US
construction manager: Shawmut Design and Construction, Boston (MA), US
project management for client PMA: Construction services, Braintree MA, US
client: City of Boston (MA), US