Buccleuch House / Levitt Bernstein
Buccleuch House / Levitt Bernstein
Description
With three separate clients providing three different briefs, our approach was, conversely, to design the building to be read as a single integrated entity across its very long frontage. In total, Buccleuch House provides 41 assisted living homes for older people; 28 affordable rent and shared ownership apartments for the local Orthodox Jewish population and 38 private sale apartments for Hill. Amidst London's housing crisis, the project replaces outdated bedsit housing with more appropriate, necessary typologies and fosters a new, diverse and caring community at its heart.
Spaces
Careful consideration of the needs of the three different resident groups led to a bespoke design approach for each of the tenures. The private homes are open plan with one or two bedrooms to suit first time buyers and small families. Homes for local Orthodox Jewish families have at least three bedrooms to comfortably accommodate larger households, and also include extra sinks and external storage areas necessary for religious festivals. The extra care homes for older people feature flexible open plan layouts with sliding partitions between living and bedroom areas to suit residents' needs.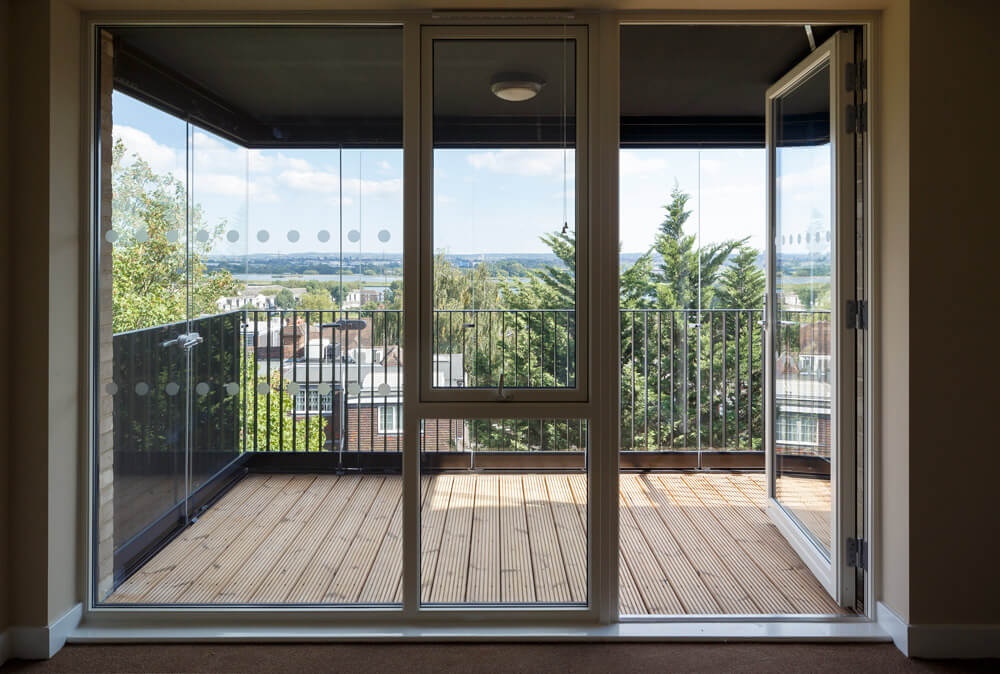 Elevations
The façade maintains a consistent architectural language, but with subtle elevational differences reflecting the practical and cultural requirements of the different residents. The private flats have simple stacking balconies to provide external amenity for residents. The apartments for the Orthodox Jewish community have staggered balconies to provide a clear view of the sky and can be convertible into sukkahs (special booths for sleeping, eating and entertaining) as required for the Sukkot festival. The homes for older people feature glazed winter gardens to provide more shelter and create an extra living space.
Located in the Clapton Common Conservation Area, Buccleuch House responds to this sensitive environment with a similar scale, mass and materials to the nearby Georgian terraces. The six storey building is visually split into a top, middle and bottom section using differing brick and two storey plinths. Brick is utilised as the predominant material to weather gracefully and provide a calm backdrop to the Common.
Landscape
A historic protected London square stretches along the full frontage of the building – this simple lawn and trees providing a versatile communal space with a doorstep play area for children. The older residents can also enjoy two enclosed rear gardens, a tranquil sunken courtyard with sensory planting and seating areas and a kitchen garden with raised beds to encourage the growing of fruit and vegetables. Both residents and employees of the extra care element of the building can make use of the generous car parking amenity and bicycle storage areas to the front and rear of the building, both of which are lowered to prevent obscuring views from ground floor homes.