Ocean Estate / Levitt Bernstein
Ocean Estate / Levitt Bernstein
Location
The Ocean Estate in Stepney, east London, was one of the country's most deprived neighbourhoods when we became involved in 2009. Residents were disillusioned with past attempts at regeneration, but were keen for the site to be improved. It was blighted by street crime and the majority of housing was no longer fit for purpose.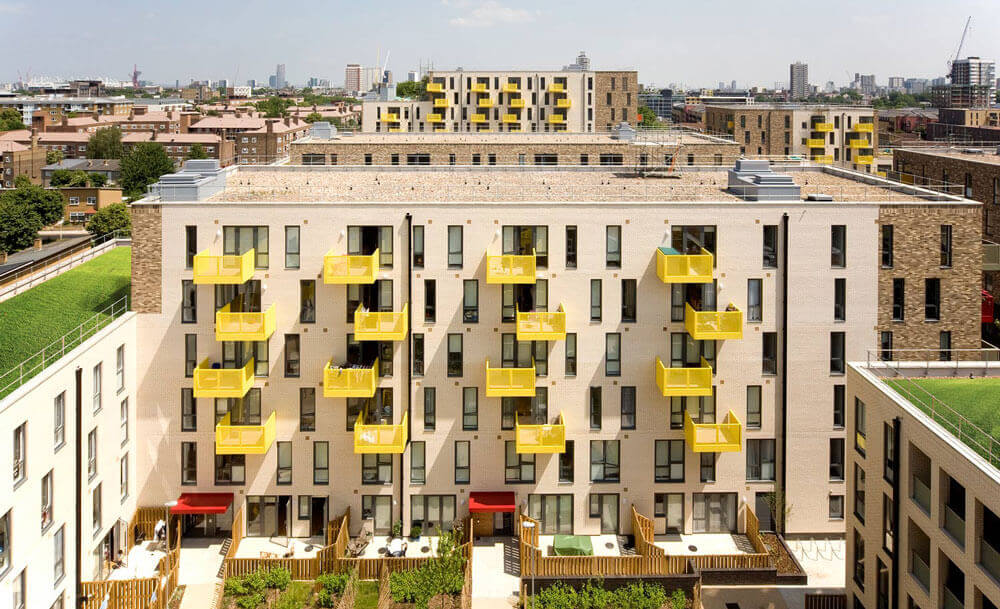 Description
Our proposals for the estate included refurbishing 1,200 existing homes, delivering over 1,000 new homes, retail and community spaces, and significantly enhancing the landscape. This was placemaking on a large scale to transform a deprived estate into somewhere desirable where people really want to live. It truly achieved best practice in the design of the new homes – it was the first major housing scheme in London to deliver, and in some units exceed, the benchmark Mayor of London's space standards.
Materials
Variation in bricks and balconies picks up the styles of neighbouring architecture, whilst colour adds vibrancy and gives the estate more of a modern look and feel. The variety in the palette of bricks used reinforces the character areas, makes the large estate feel more intimate and assists in wayfinding. Importantly, the design of the new buildings does not distinguish between each of the different tenures.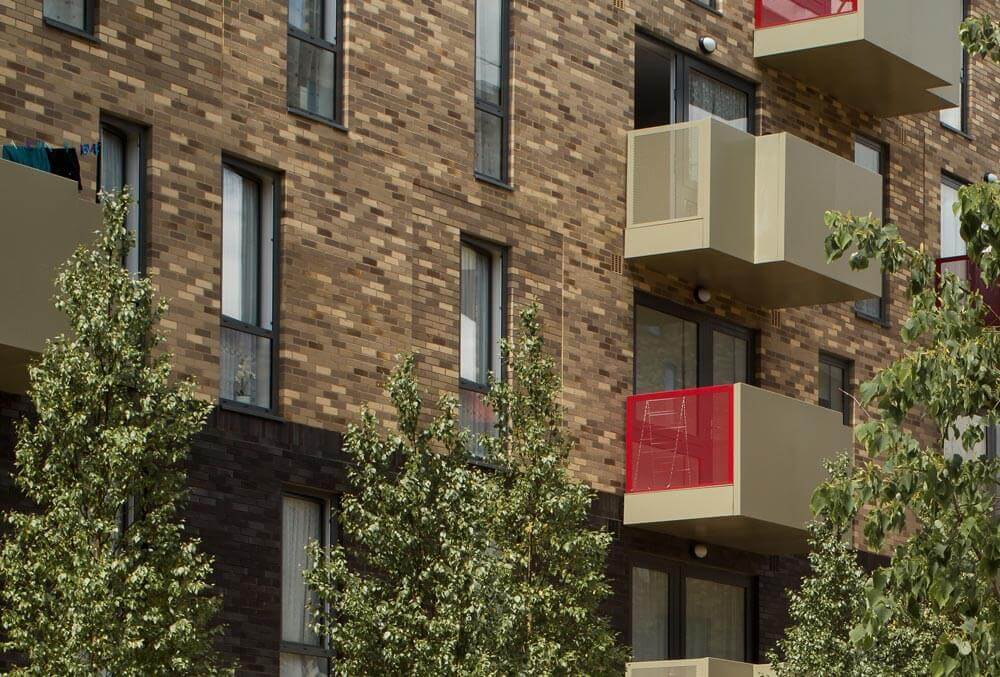 Spaces
East-west wings facing onto parks are taller to maximise the number of homes that can enjoy views, whereas those running north-south are much lower to allow sunlight into the courtyards and not impose on the low rise terraces opposite. This approach also meant that we could add more family housing at ground level, which overlook communal courtyards resulting in enlivened and safe spaces for residents to enjoy. Passive sustainability measures in each unit, such as high levels of insulation, eliminates dependence on add-on techniques.
Landscape
Existing monolith housing blocks have made way for smaller buildings, designed to sensitively reintegrate the new homes into Stepney's traditional Victorian street network. Forming new routes into and through the site, where pedestrians and cyclists are given priority, improves its permeability and safety for residents and the wider community. We also introduced ecological corridors, a children's play area and shared surface approach to street design with seating and more than 600 new trees has created incidental spaces for residents to inhabit and feel proud of. Some of the new buildings are designed around landscaped central courtyards spaces which are designed for shared, flexible use.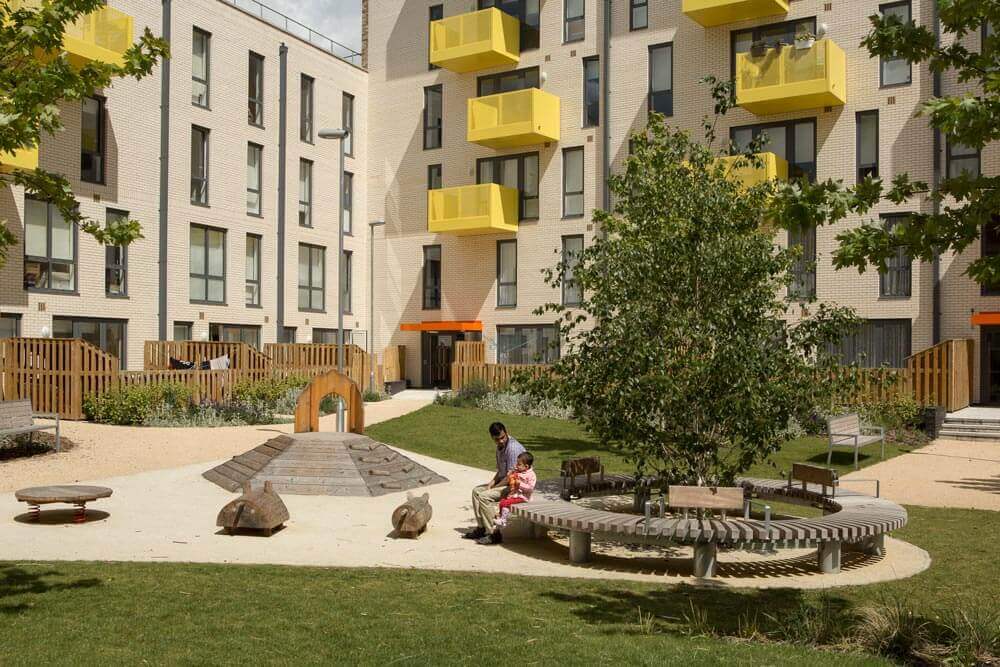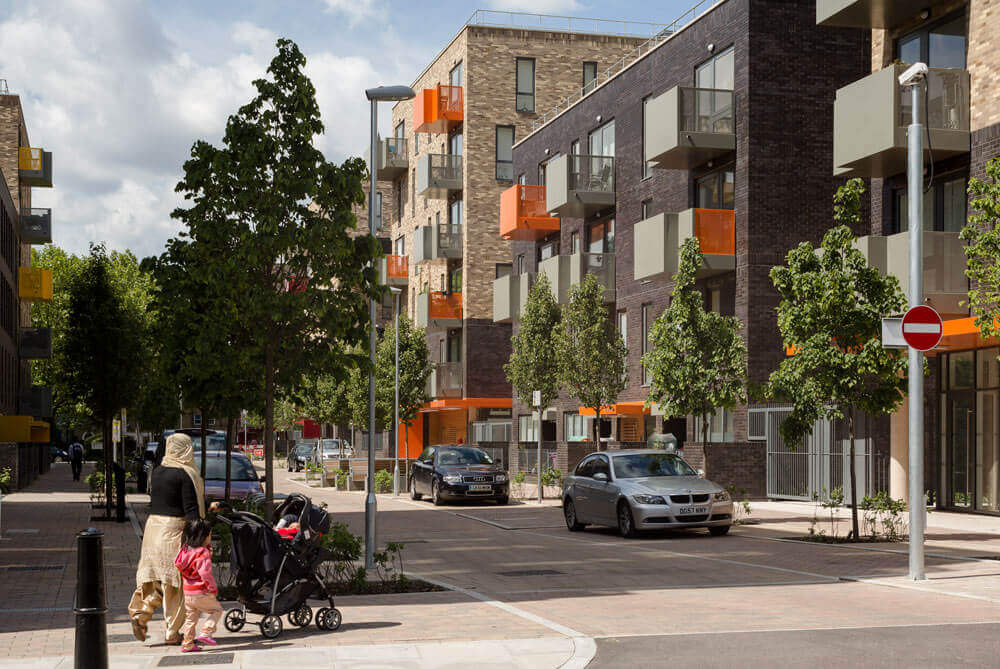 Drawings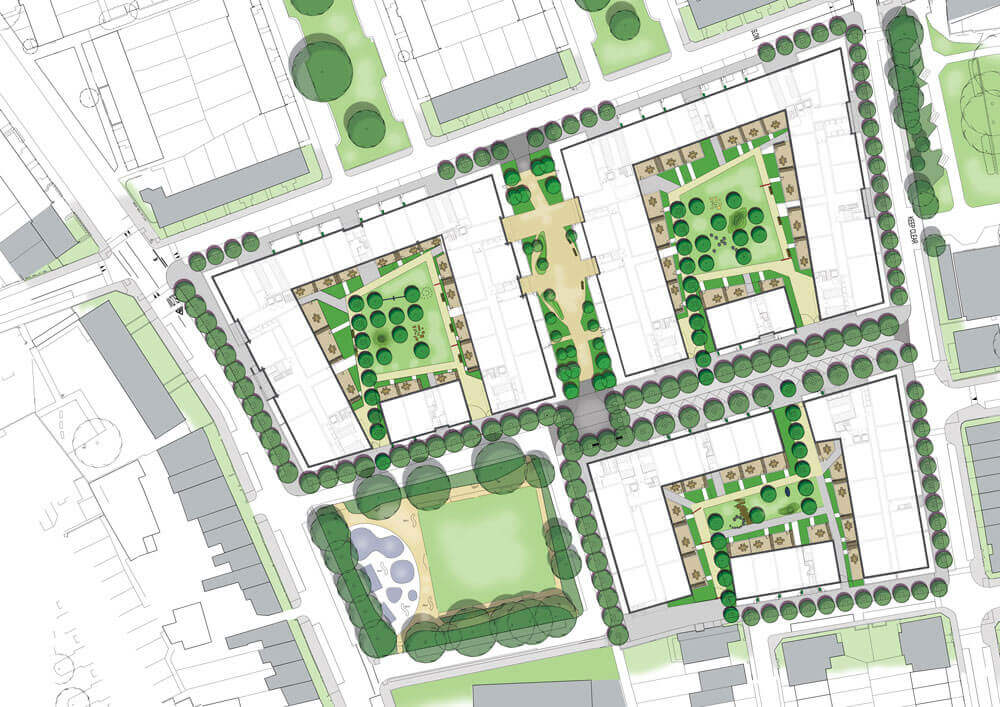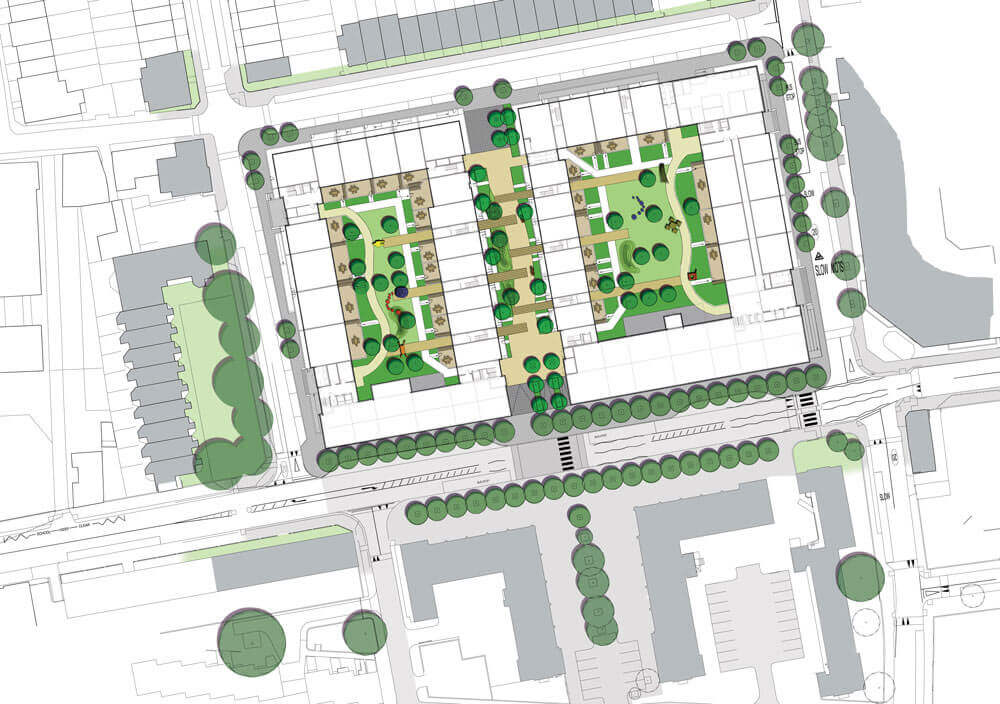 Extra info
Client:
East Thames Housing Group, First Base, Bellway Homes, Wates Living Space and Spitalfields Housing Association
Value:
£200 million
Architect:
Levitt Bernstein
Contractor:
Wates Living Space and Bellway
Structural Engineer:
Tully De'Ath and URS
Services Engineer:
Designbrook, URS and White Associates
Planning consultant:
Barton Wilmore
Landscape Architect:
Levitt Bernstein and Murdoch Wickham