CASA BÚHO / BAAG
Description
Within the framework of the housing loan program Pro.Cre.Ar, the project is being implemented in the outskirts of the city of La Plata (Provincia de Buenos Aires) In a still undeveloped area. It is part of the double challenge of colonizing an extensive land expanding a house that could not surpass 130m2, but considering the future consolidation of the urban landscape and its urban responses. In addition, it was proposed to create exterior spaces with differentiated atmospheres: a more contained interior patio but at the same time the house will take advantage of the ground and the liberated view.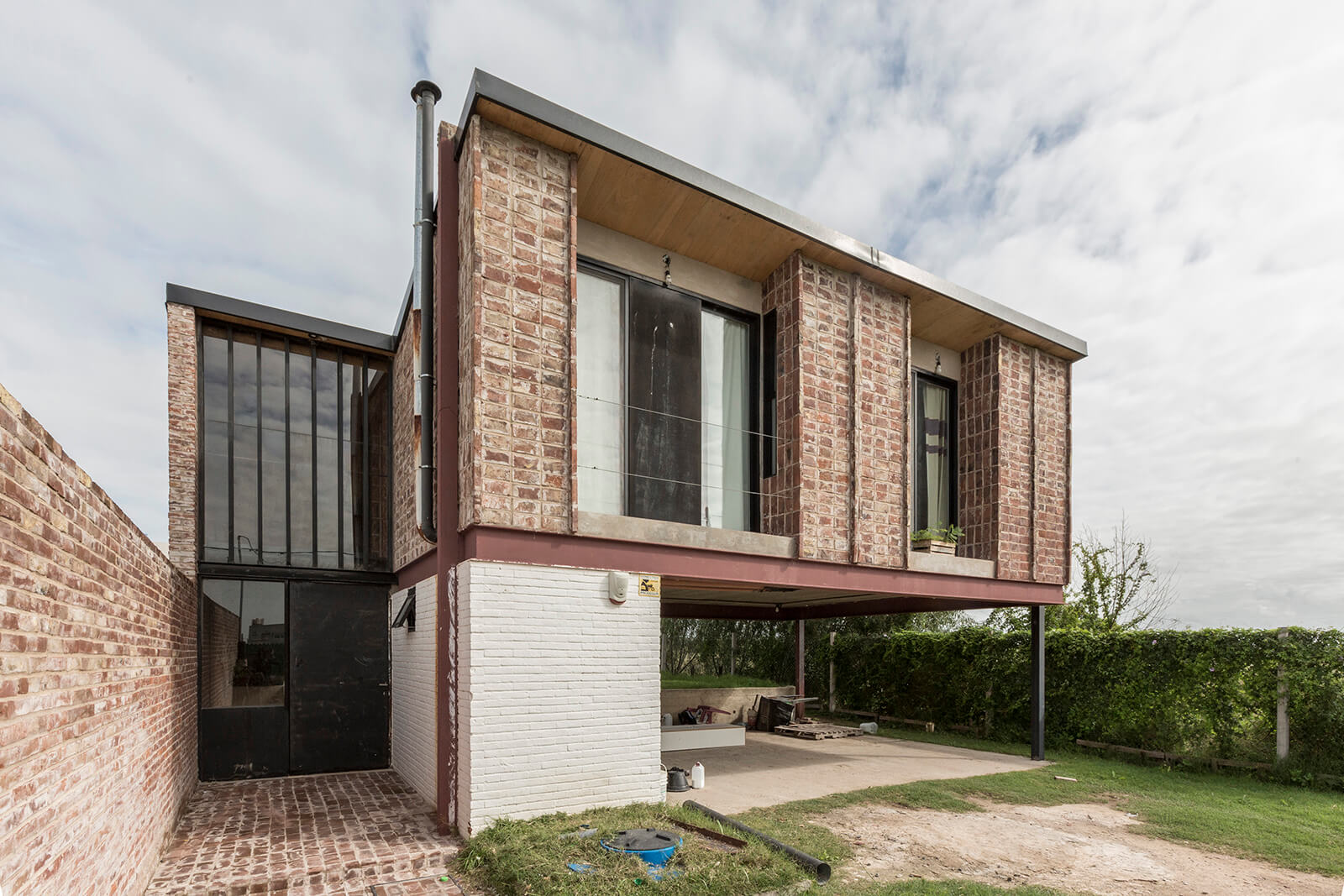 Faced with the frequency of the flooding of the site and the proximity of a stream, the need to raise a part of the house was proposed. In this way, the public and the private part (bedrooms) are divided by a single roof slope.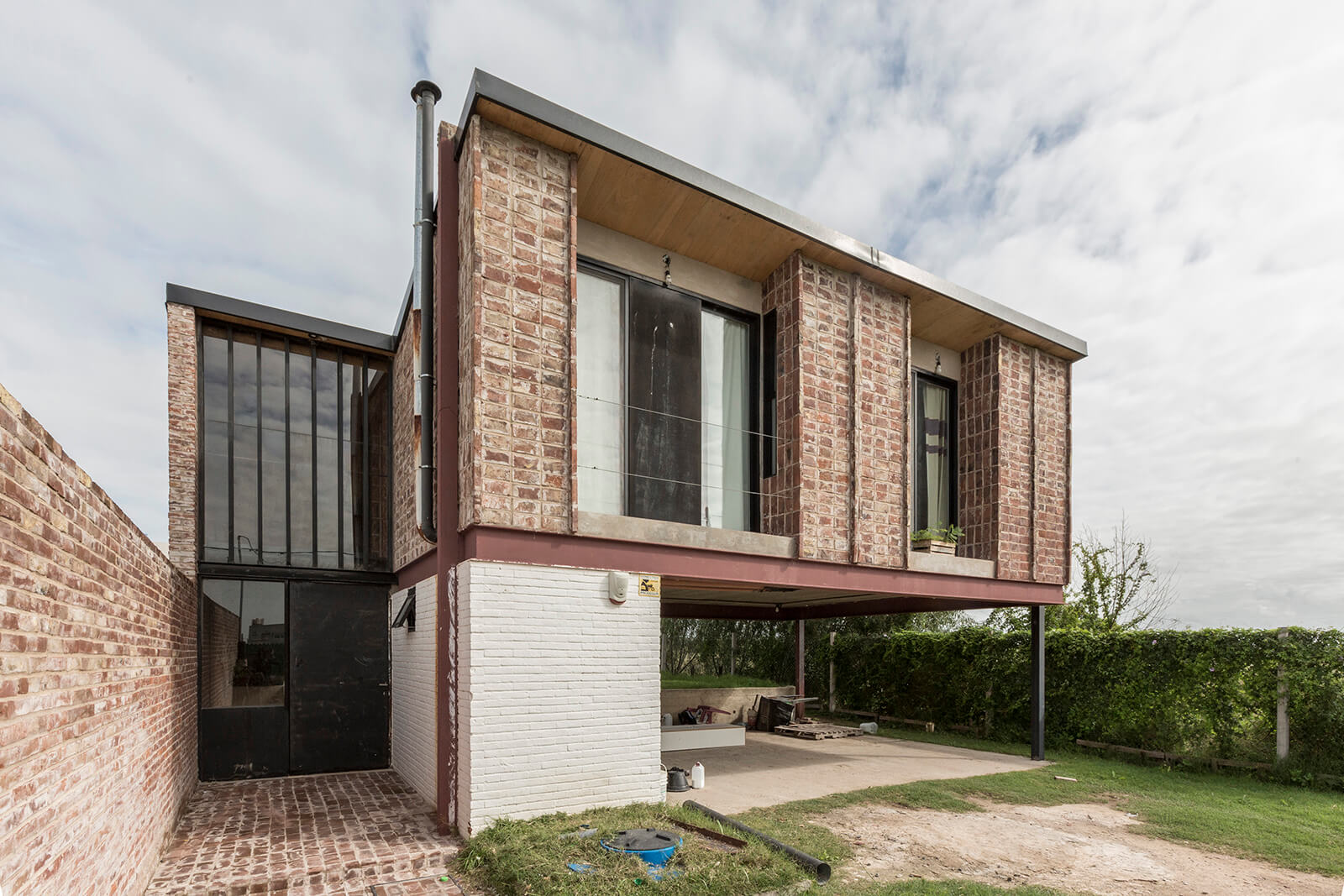 The house is constituted from the combination of an industrialized and standardized system (a structure of metal makes support) that accelerates the construction times by responding to the time required by the credit, and a masonry system that allows to use the hand of local work. A series of brick modules defined according to their orientation make up combined walls of exposed bricks and hollow bricks, generating insulating walls to the south and accumulators to the north. These modules of bricks in courses of shiners and a series of regulated windows, prioritize the thermal conditioning and calibrate the openings to the patio and the views to the exterior forming the envelope of the house.