Crossing Bricks / JOHO Architecture
Crossing Bricks / JOHO Architecture
Prupose
The purpose of the project was to secure a stable income and home for the retired old couple. Due to the aging of the existing building, the competitiveness of the new building has been lowered compared to the surrounding buildings. Attempting to overcome this situation, the newly built project aimed to design a competitive building for leasing in comparison with its surroundings. Subsequently, the core of the project offers a new business model where the lower-floor rental space coexists with the upper-floor residential space.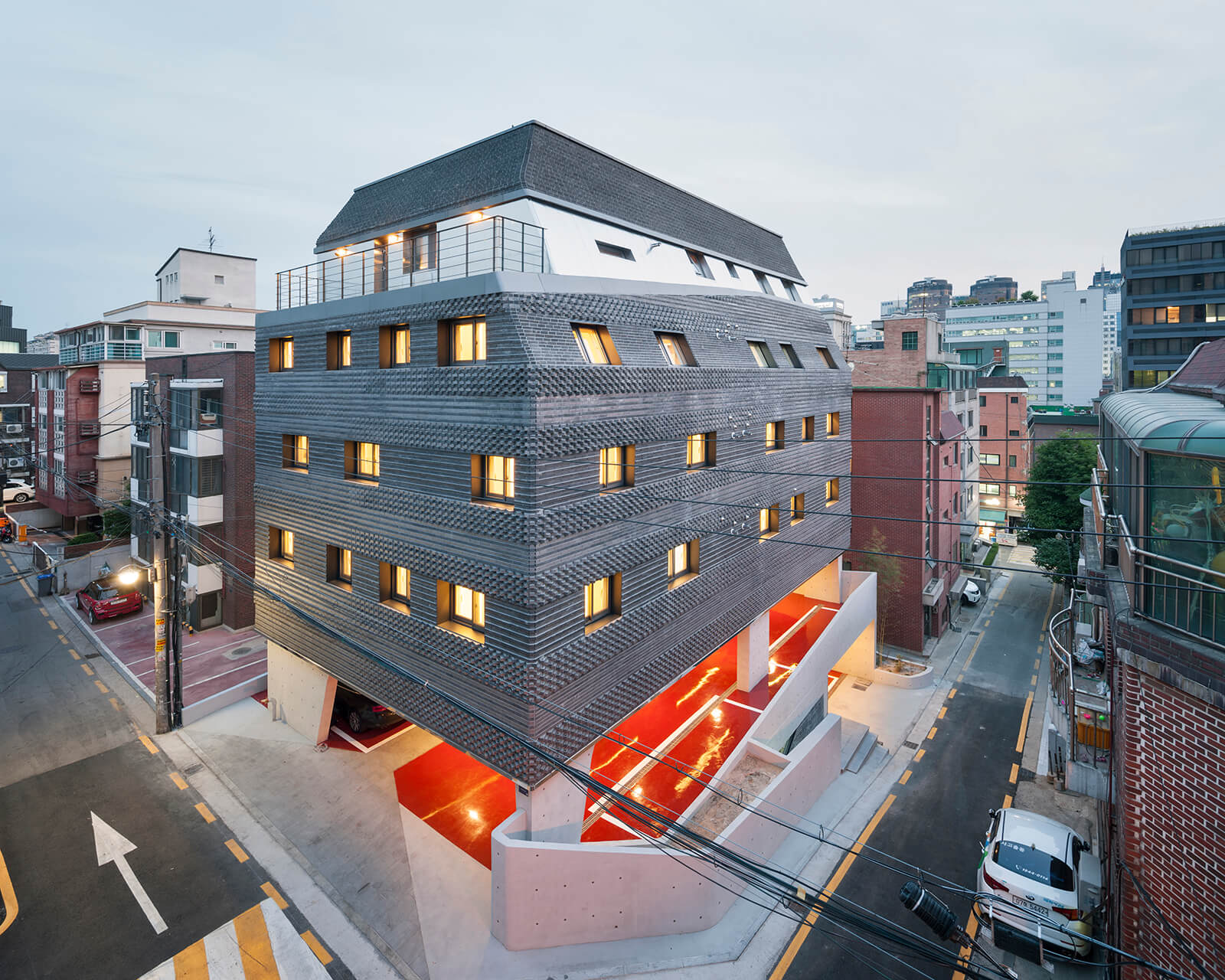 Description
The site faces narrow roads and side slopes. If the core is located on the sloping North with each room facing South, the leased area is considered unfavorable. Leaning more towards commercial profits, it was considered possible to rent one more room by allocating the core system on the South. By utilizing the slope conditions to the maximum, the basement attained a 4.5m-story neighbors' living facility. The first floor is designed as a parking lot, and the upper floor is designed as a one to three-room variety living space. By securing an efficient part of the volume and maximum leasing area, the maximum commercial lease is then achieved.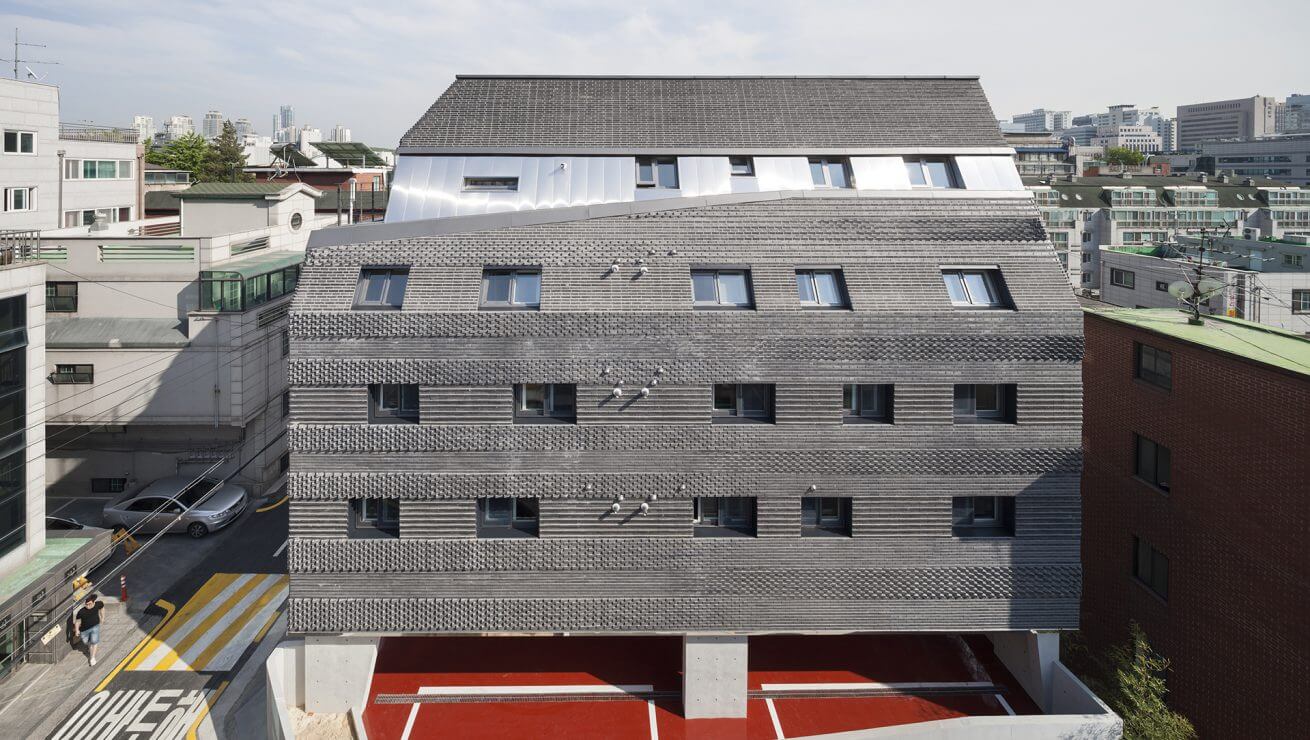 As the core is deployed to the South, the bedrooms of the main residential area are allocated to the North. A high-grade window with a stepped section is installed on the top as a resolution to natural ventilation and mining, allowing sunlight to penetrate throughout the corridors and rooms from North to South. The objective of this study was to resolve the lost daylight strategy resulting from the maximum commercial potential spatial composition.
The facade is composed of three different types of bricks, stacked systematically at different angles. The assembly flows continuously in one direction, mimicking the scales of fish. Two colored bricks are stacked horizontally between the windows of each floor. Conversely, the elevations between windows of different layers are stacked in different directions. The bricks are stacked crossing one direction to another like a fingertip, creating a sense of change in the elevation. The new brick pattern provokes not only a new spatial order but also creates an architectural identity to the homogenous surroundings.