House VCC / Enplus Architecten
House VCC / Enplus Architecten
Location
House VCC is located in the middle of a big plot, in the centre of a building block.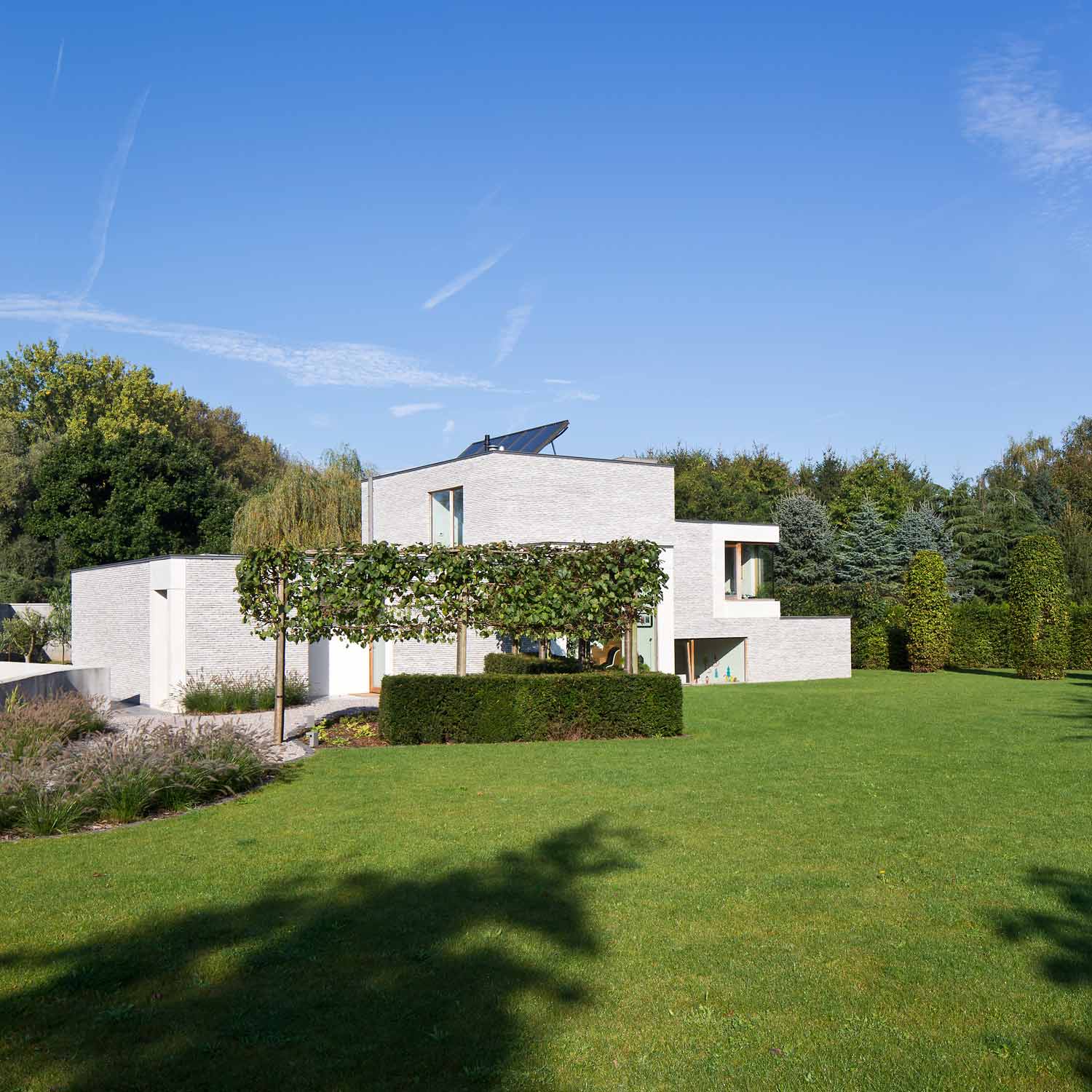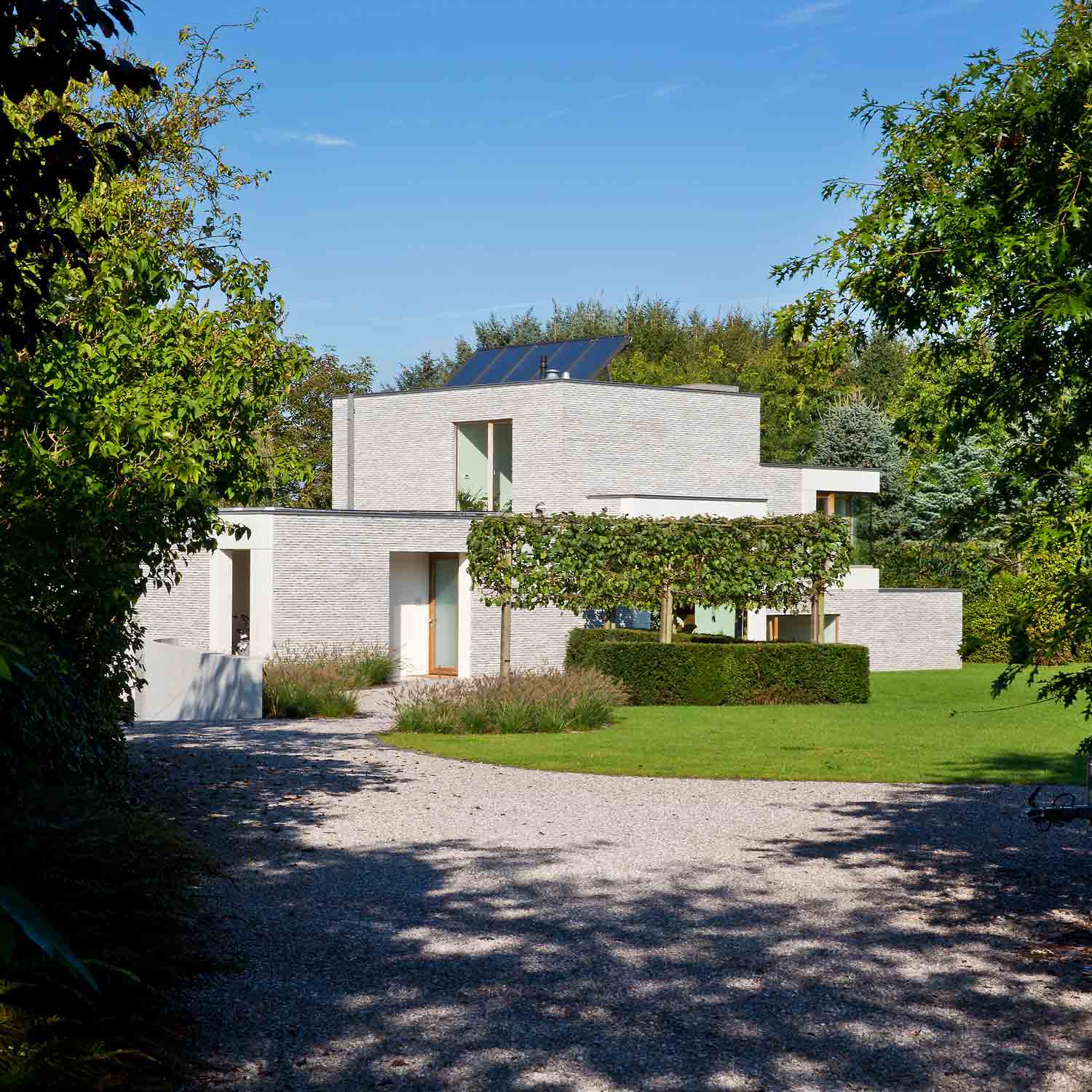 Description
There was already a house with a storage adjacent on site, as well as a landscaped garden. We decided not to break down the house immediately so that the owners didn't have to move. Instead, we started construction by taking down the storage and building the new project at the same place. After the new house was finished, the old one was torn down almost completely, leaving only a few walls. Those walls are now being used as a border around the terrace.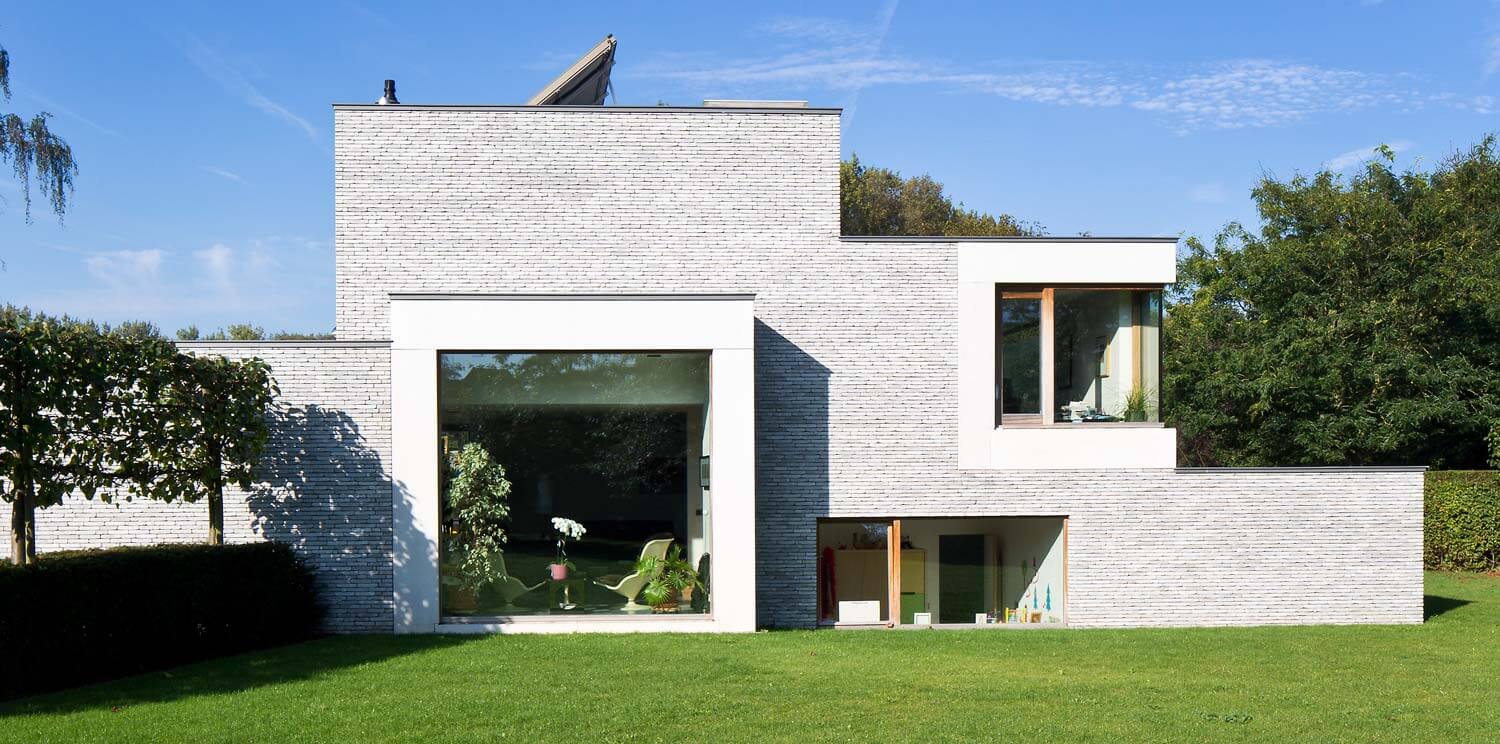 Our client had asked to provide a lot of storage space in the new house. Because of that request, and also because we couldn't build a pavilion in the garden, we chose to go underground, as well as for the garage. That decision gave us a lot of possibilities, such as creating split-level rooms. The children have their own part of the house. This section is partly underground. Because of that, the window sills are at the same level as the grass in the garden, which creates an enhanced depth. By building a split-level house, we met the demands of the client to create an open house, yet include lots of different spaces.
The entrance of the house is linked to a bike shed, which is not visible from the street side. On the groundfloor we built the kitchen, the pantry, the diner room and the living room. A reading space with a bookcase inspired by artist Mondriaan opens up the room to the large garden.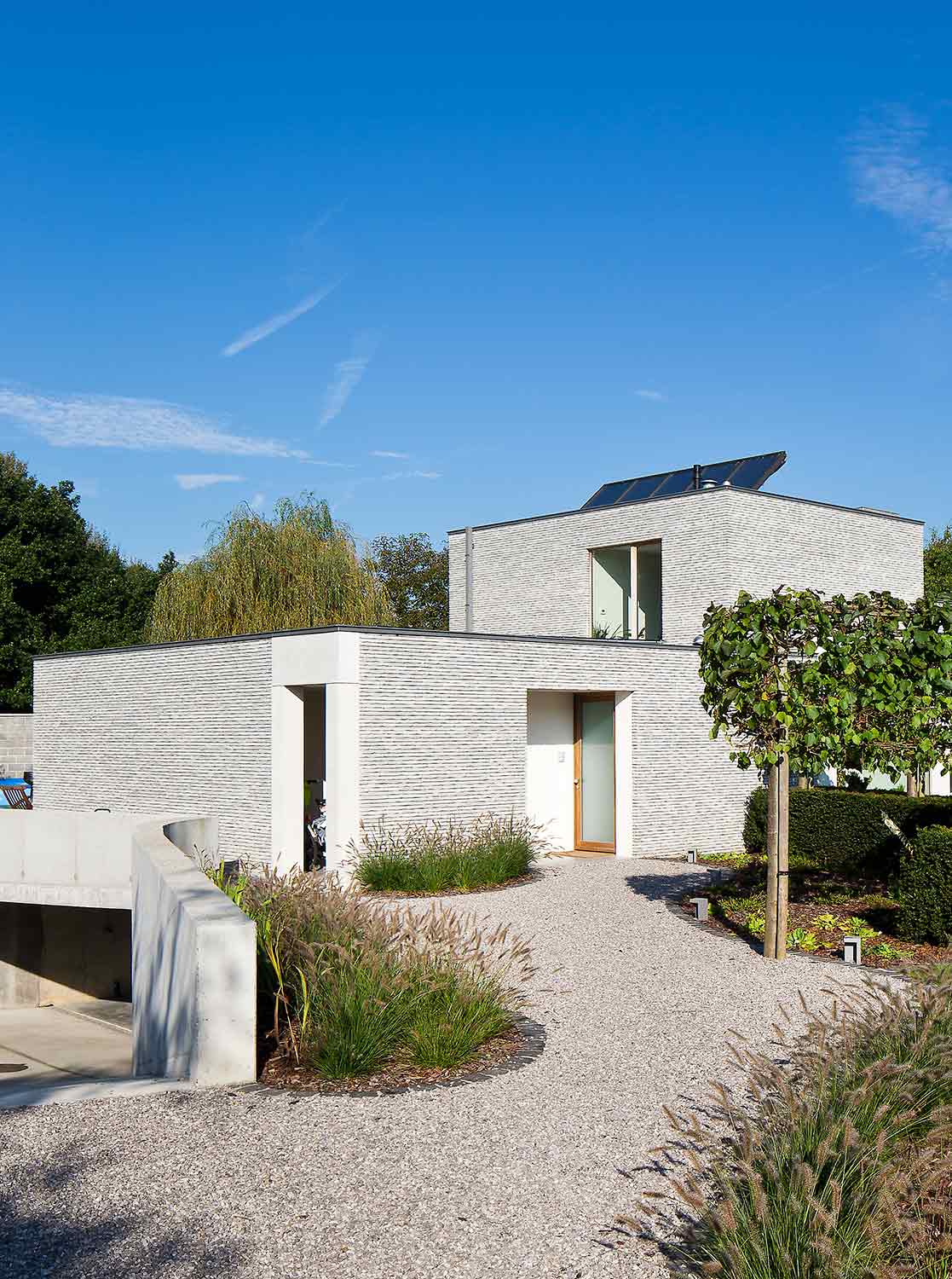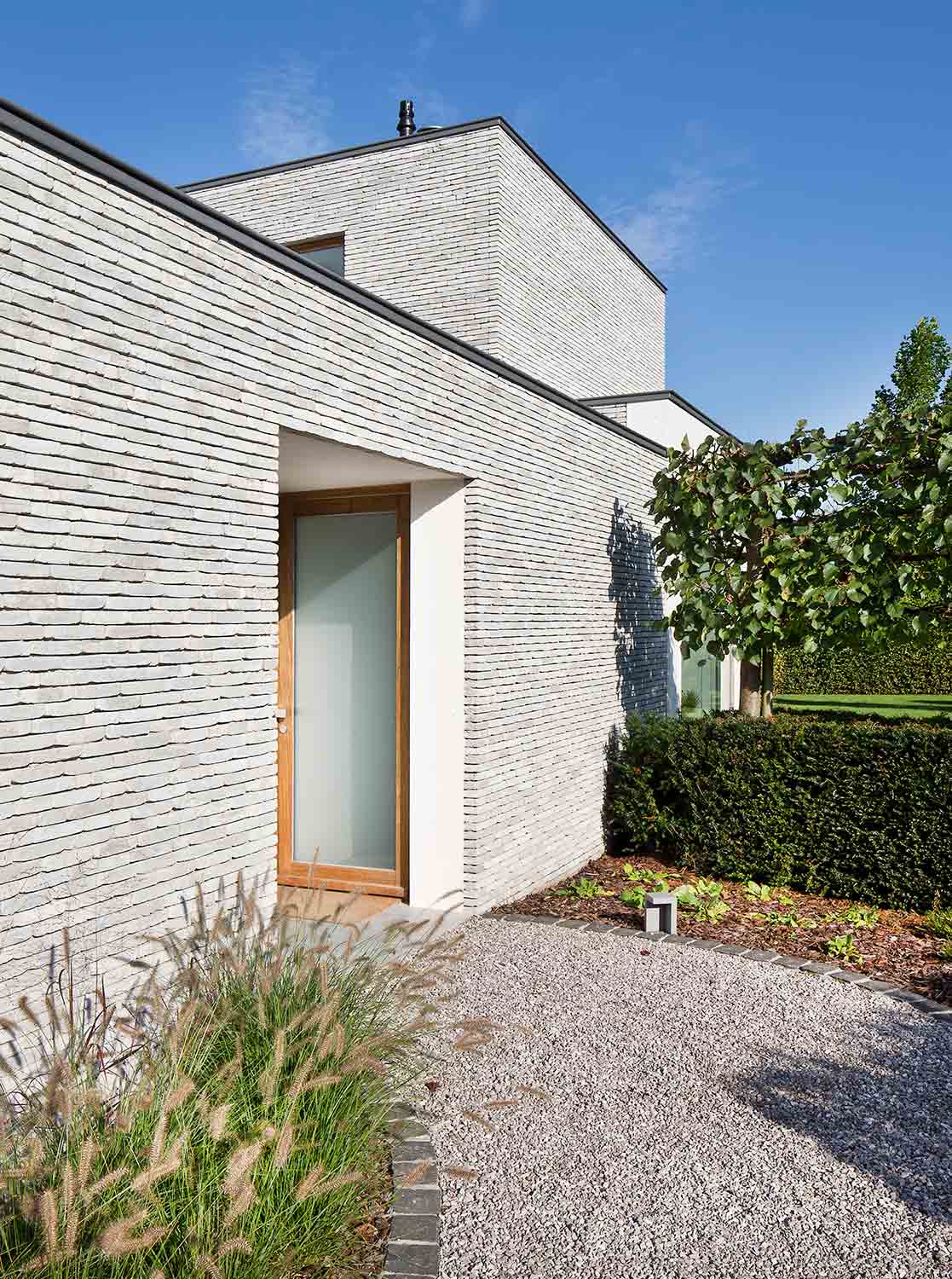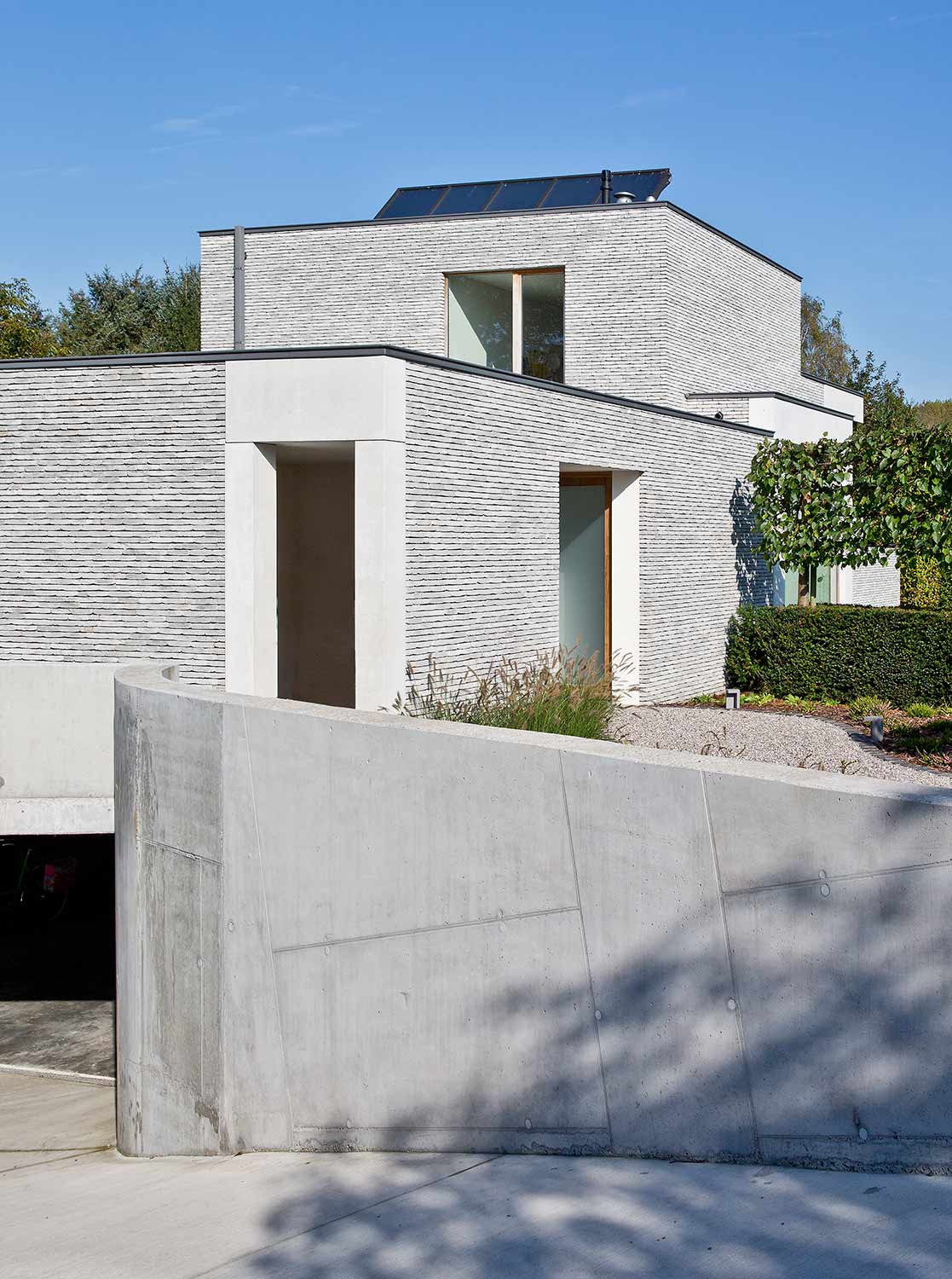 Interior
Leaving the reading room, we enter the office. The office is half a level higher than the reading room. The stairs leading to the office can also be used as a sitting area or a podium for the children to perform. This thanks to the fact that the steps have a double height on the right side. Above the stairs we built a sky light. This allows the light to shine on the stairs like a spotlight.
The first floor is a private area for the parents. They have their own bathroom, bedroom and walk-in closet. In the parents' bathroom there's an entire wall of glass, which is linked to the sky light above the stairs. That way, extra light comes into the bathroom, as well as extra heat.
Materials
The facade is finished with a glued silver-grey brick. The framework around the windows consists of white prefab concrete panels.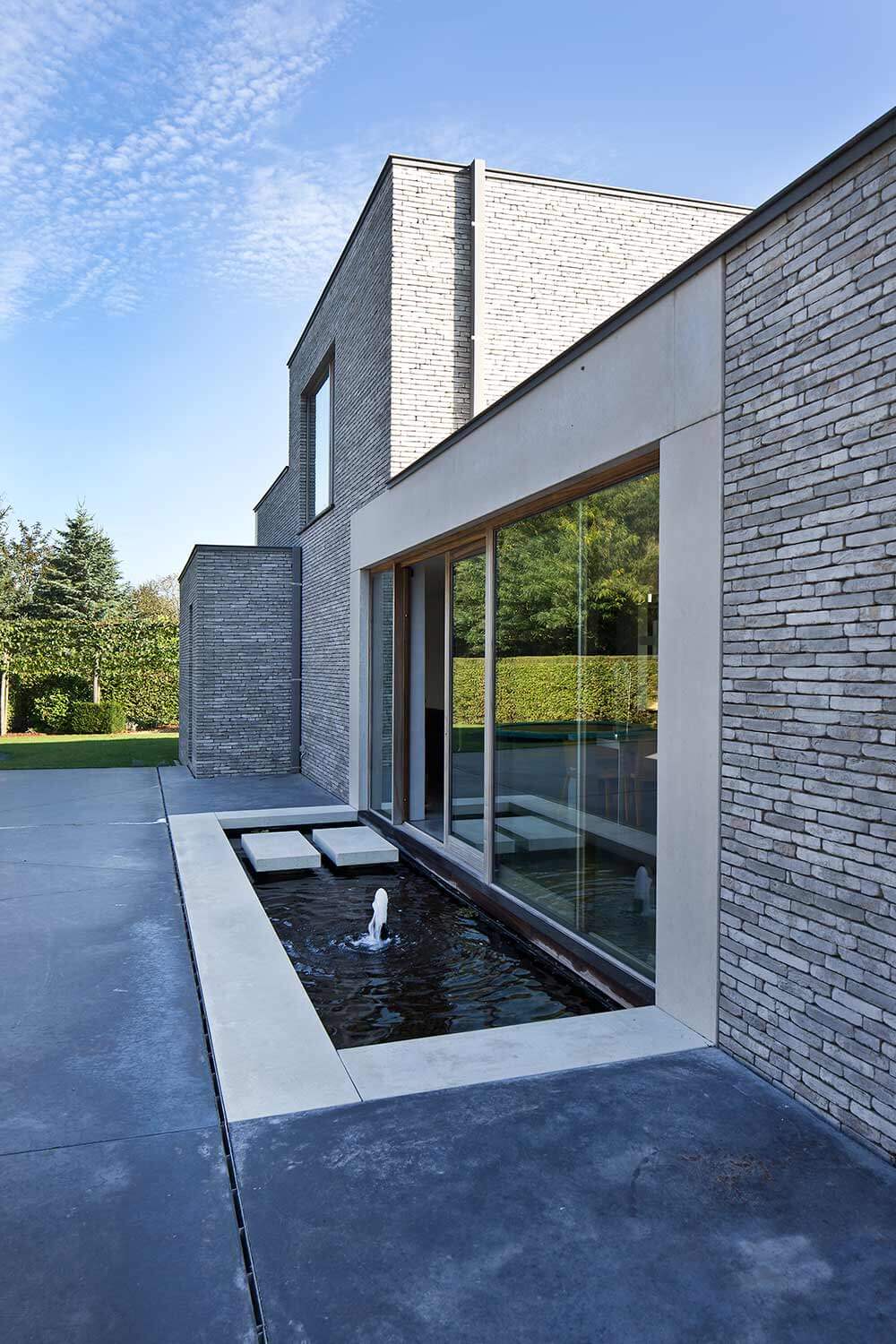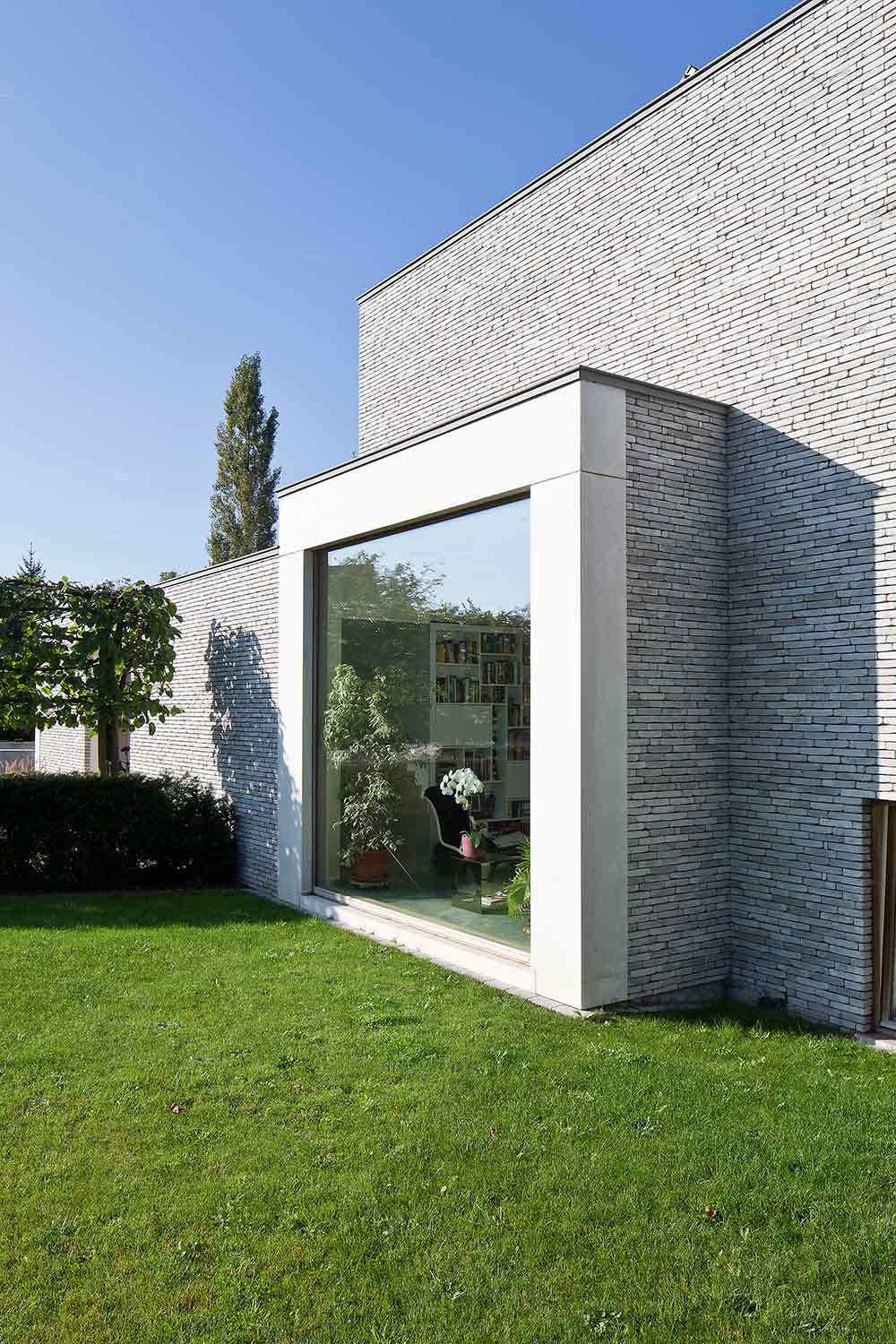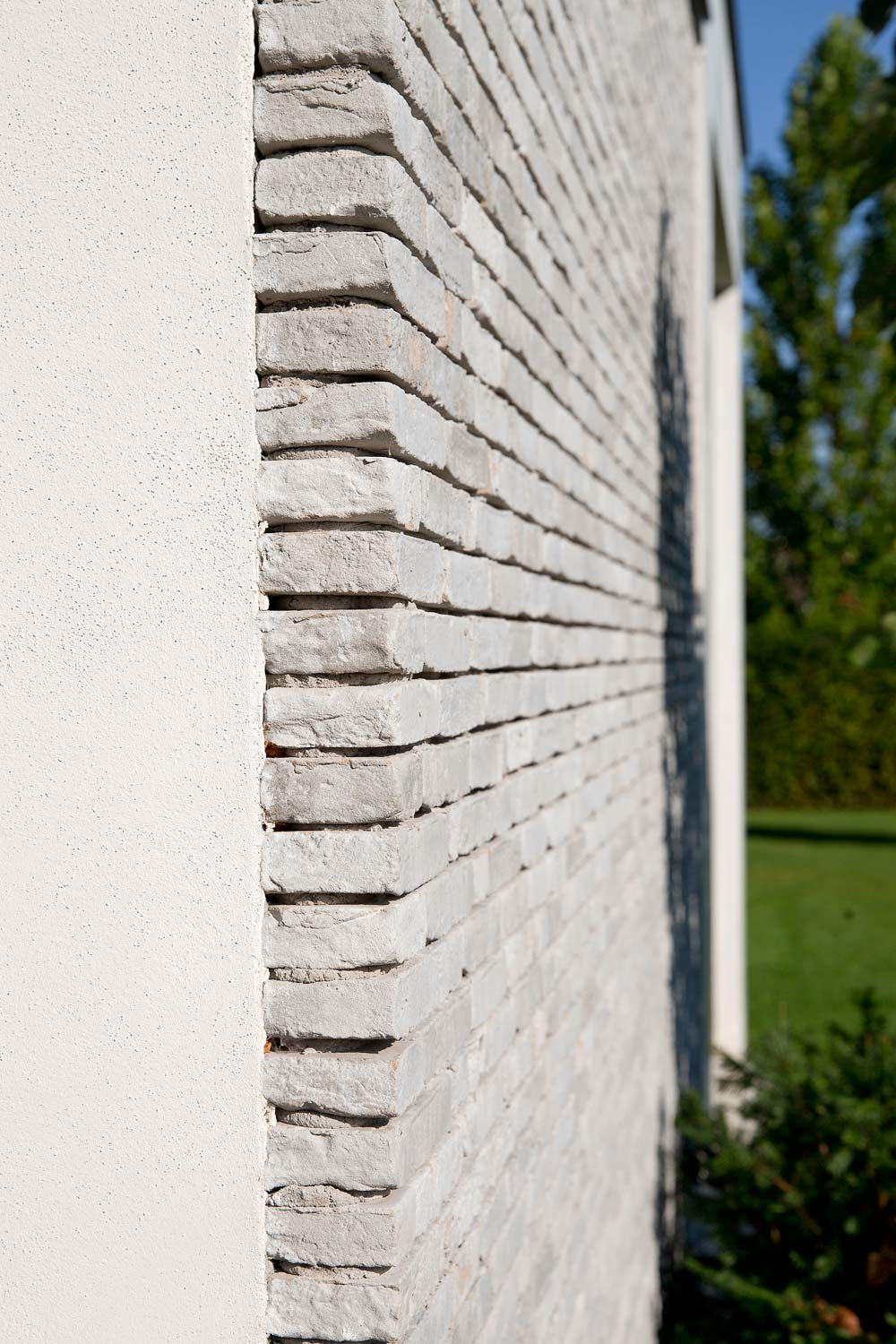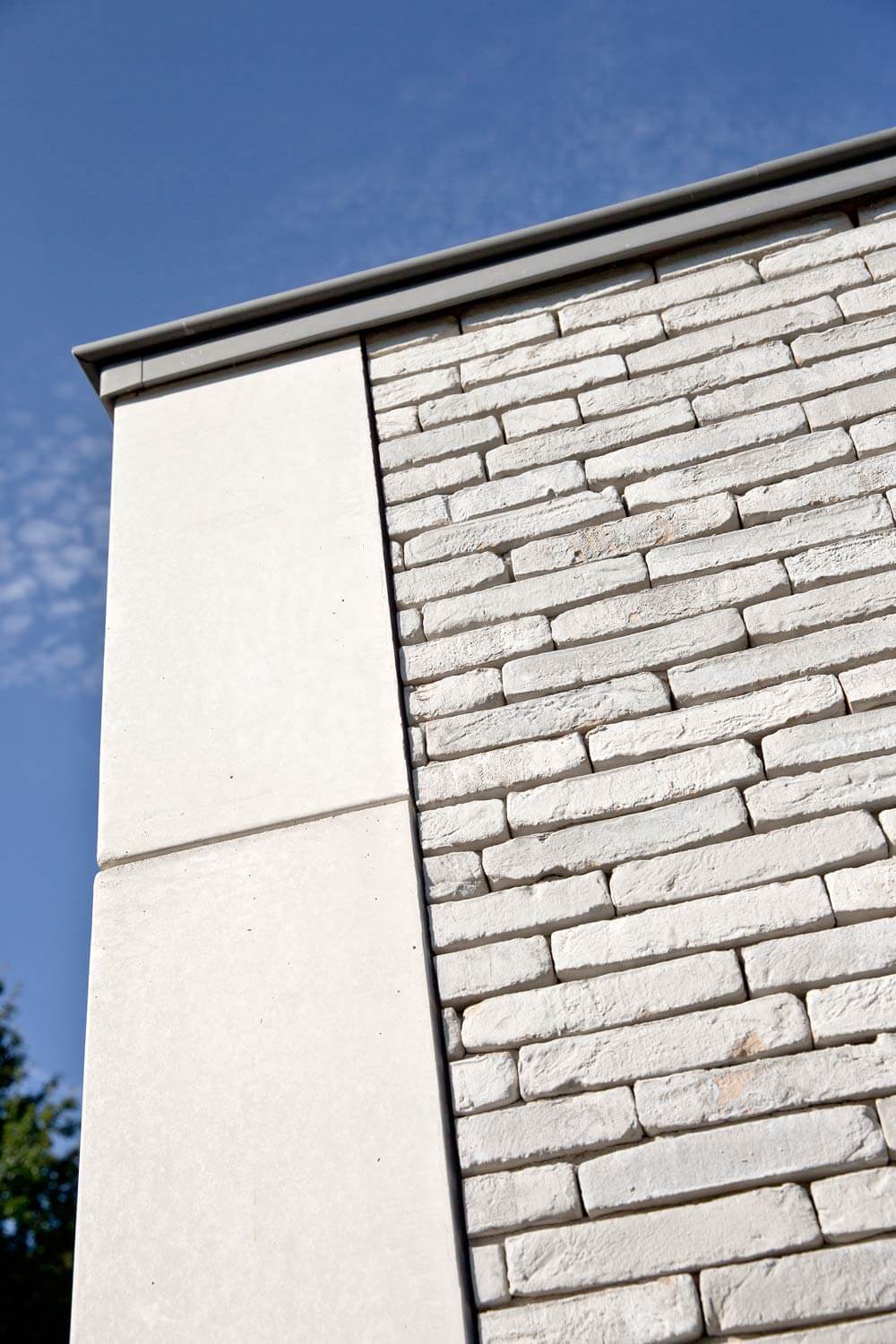 Drawings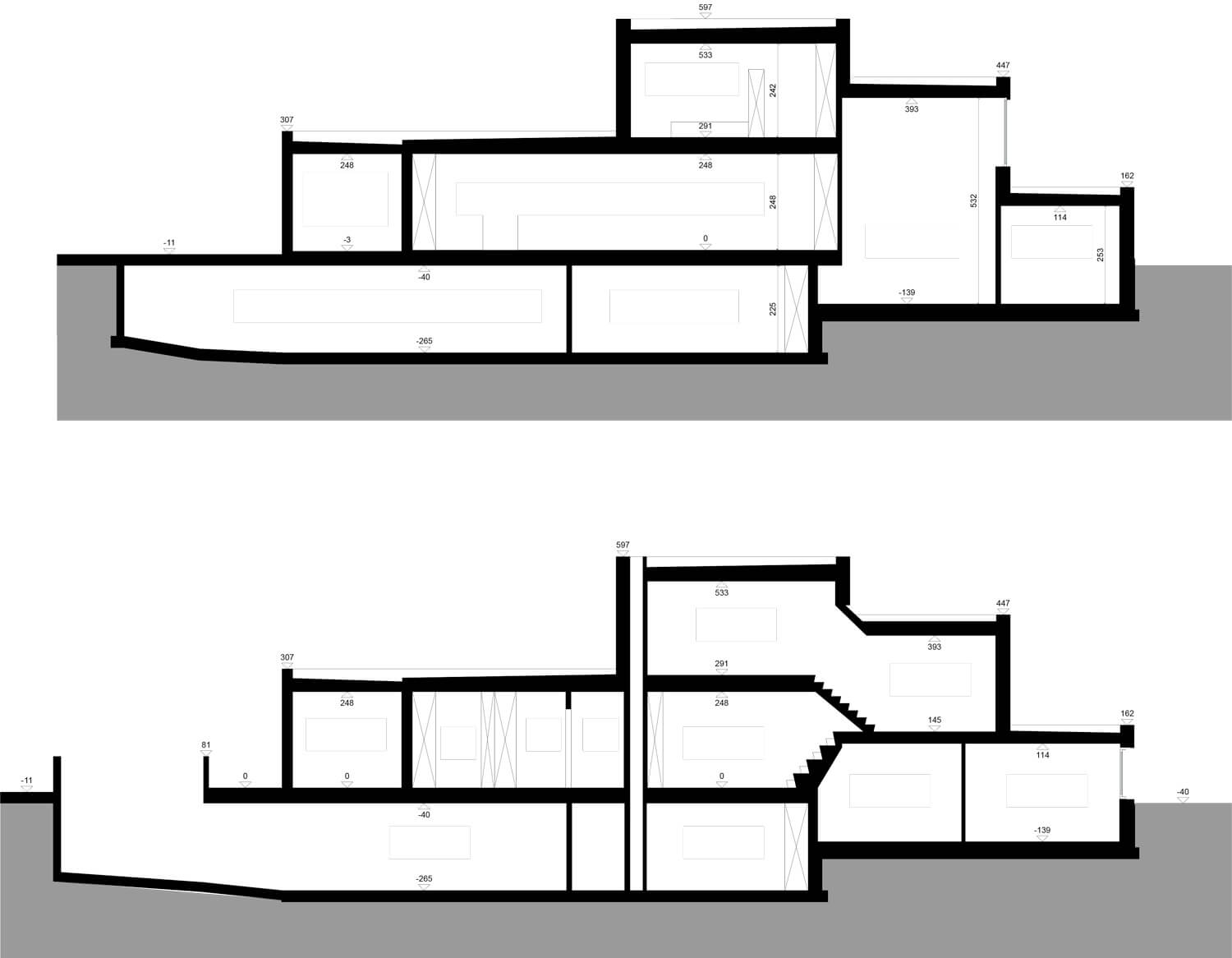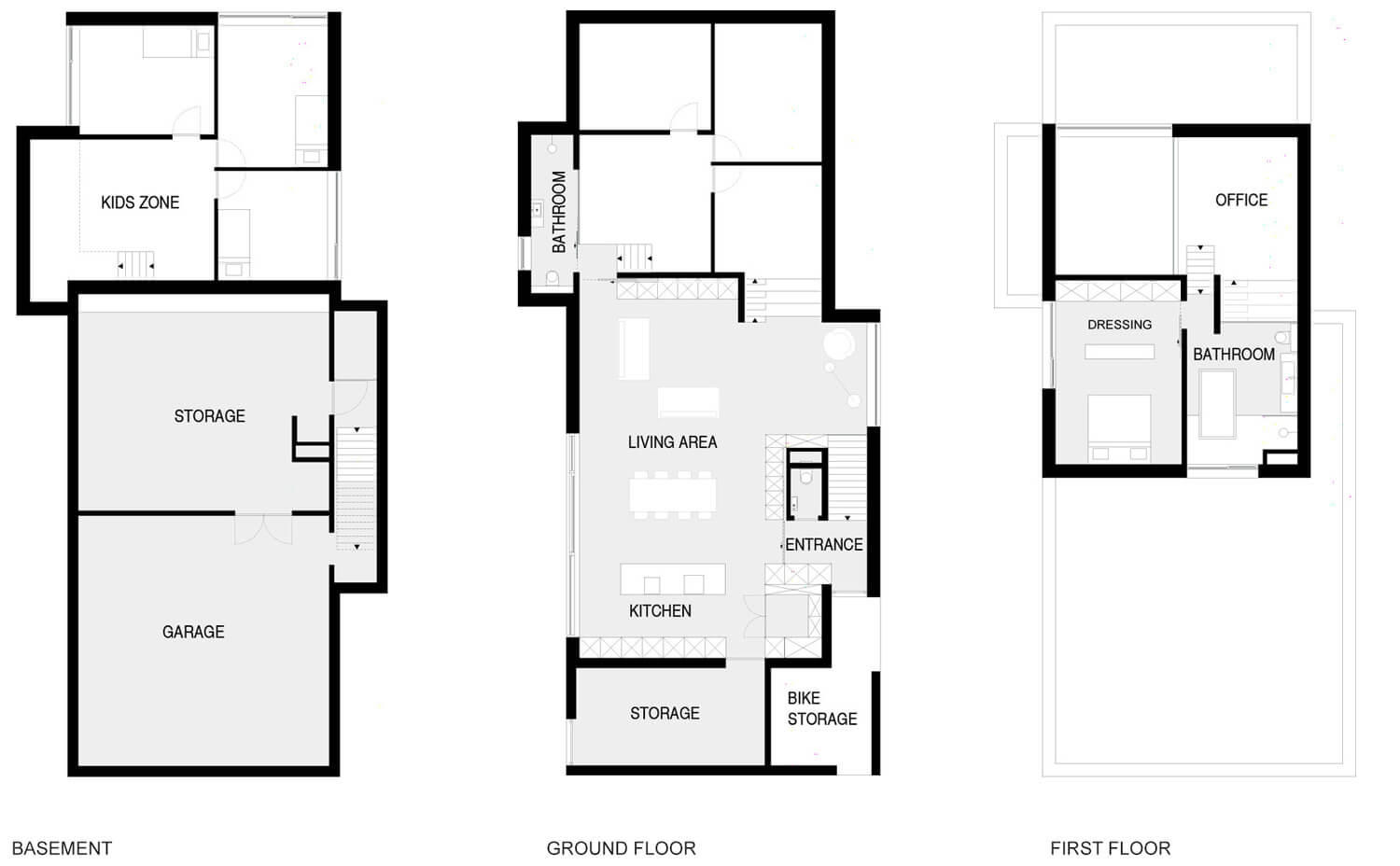 Extra info
Architect in charge:
Nicolas Blondeel
Area:
360 sqm
Project Year:
2012
Engineering:
Aska Engineering
Contractor:
Bouwteam Wille