Kingswood School Classrooms / Mitchell Eley Gould Architects
Kingswood School Classrooms / Mitchell Eley Gould Architects
Context
Mitchell Eley Gould won a competition to design a new teaching block for eight new classrooms, and three departmental resource areas for Kingswood School in Bath.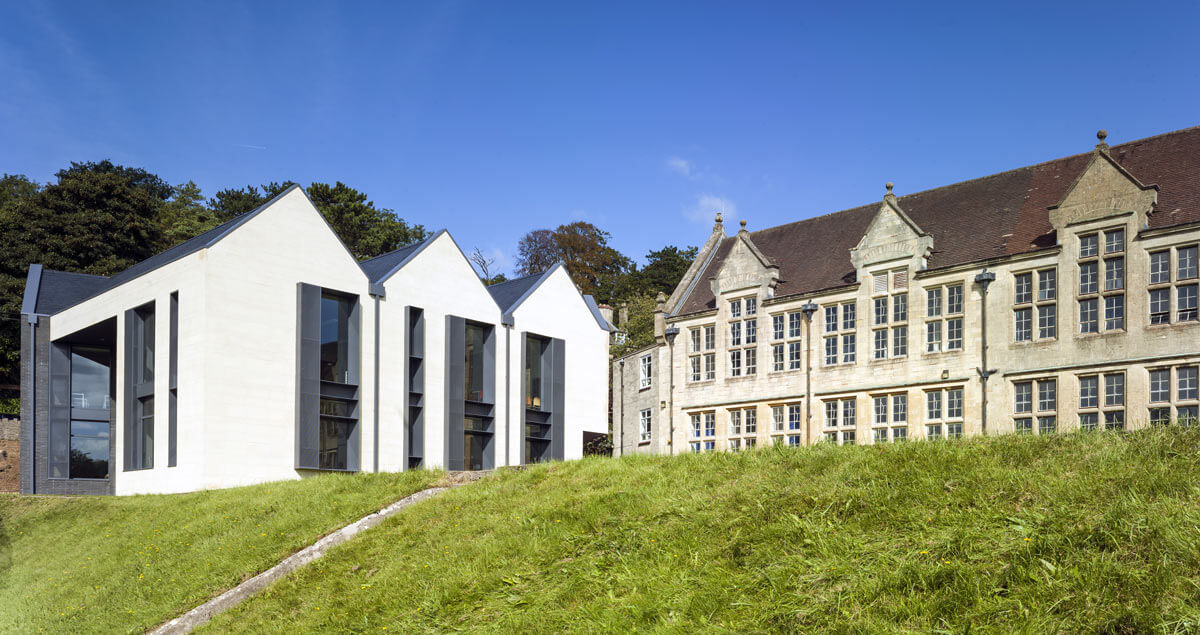 Location
The site is located within both the Conservation Area and the World Heritage designation. The teaching block is located adjacent to the Ferens building which was constructed in 1924-1926 and was designed by William A Forsyth.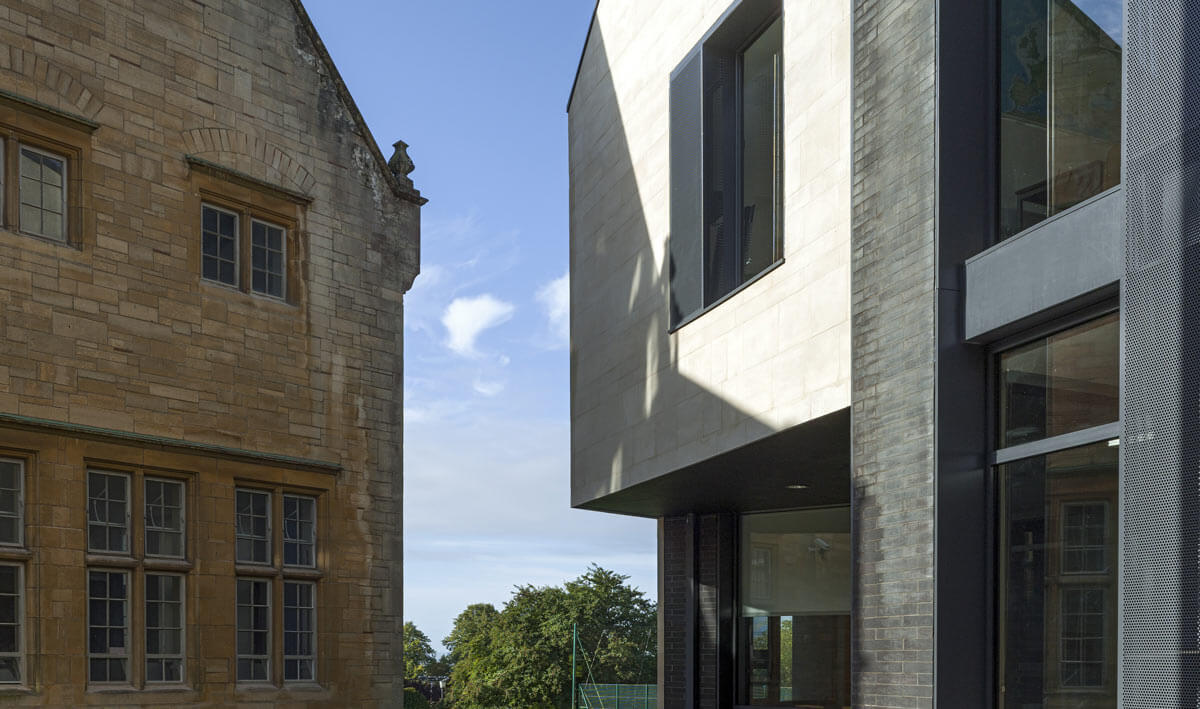 Description
The new teaching block has been designed to connect simply with the existing Ferens building and the Kingswood site on a whole. A large overhang providing canopy connects to a triangular plan shaped central circulation area which allows for the pupils to display and exhibit their work and from this space the classrooms have a direct link.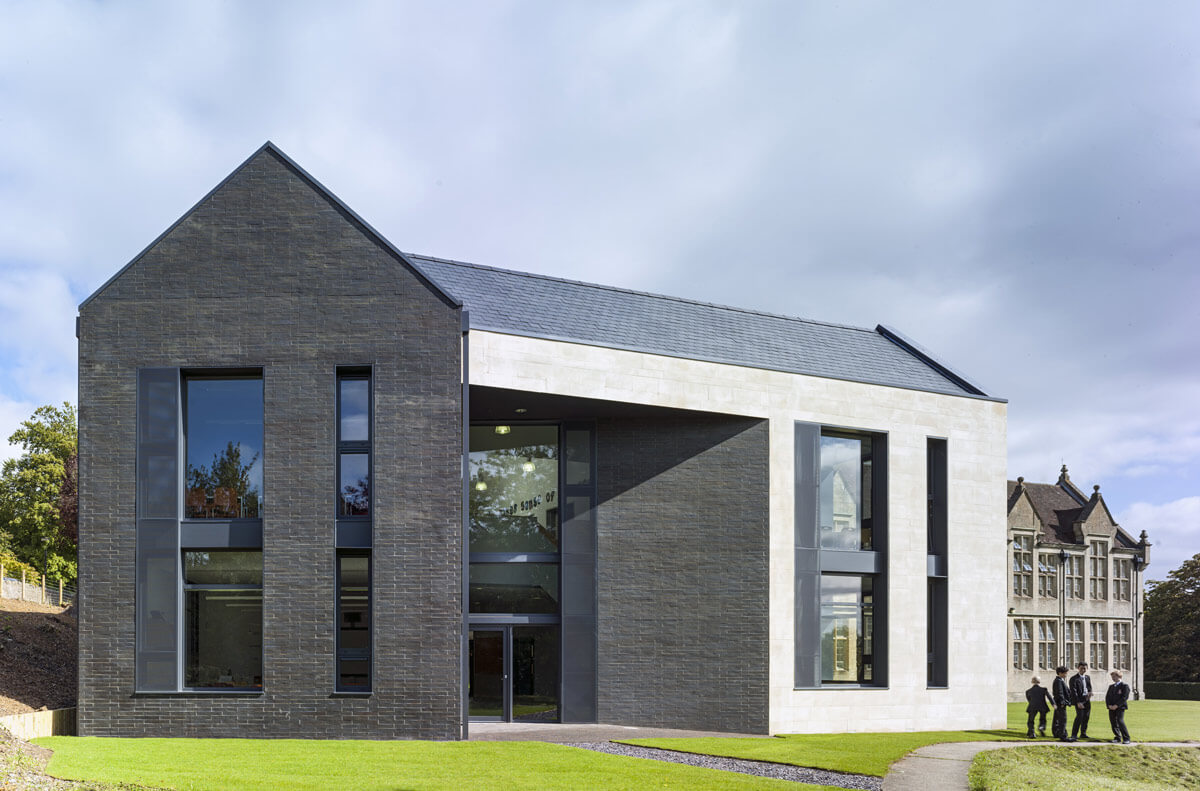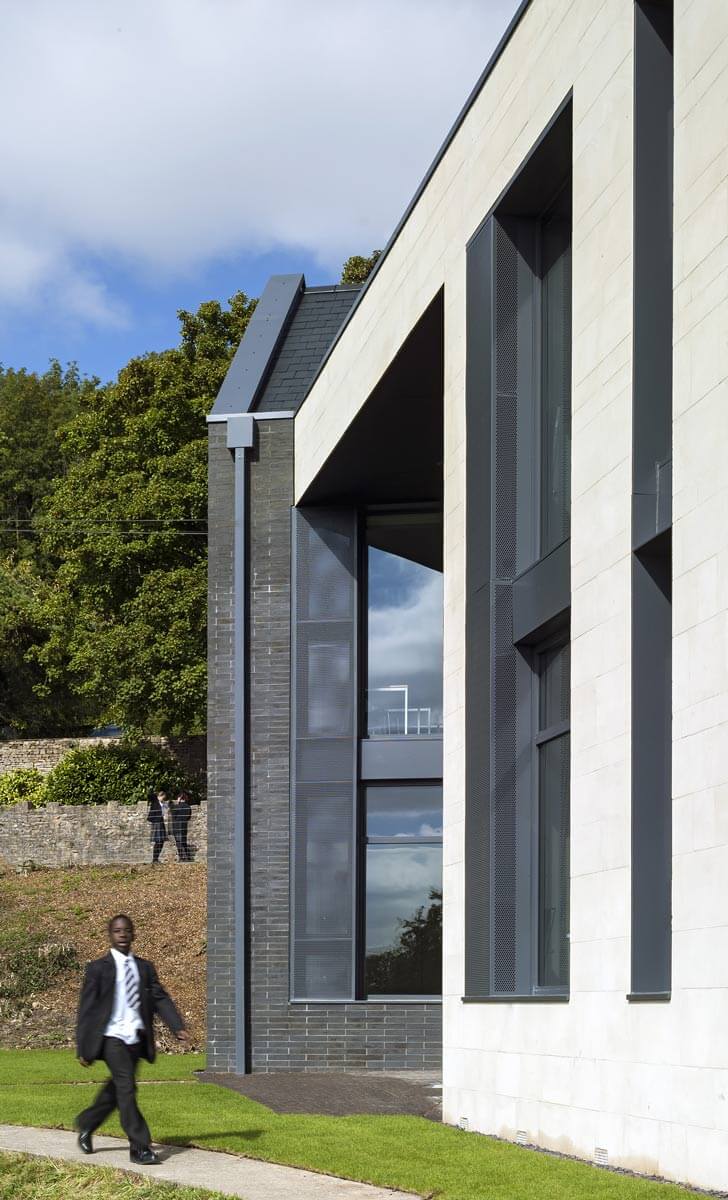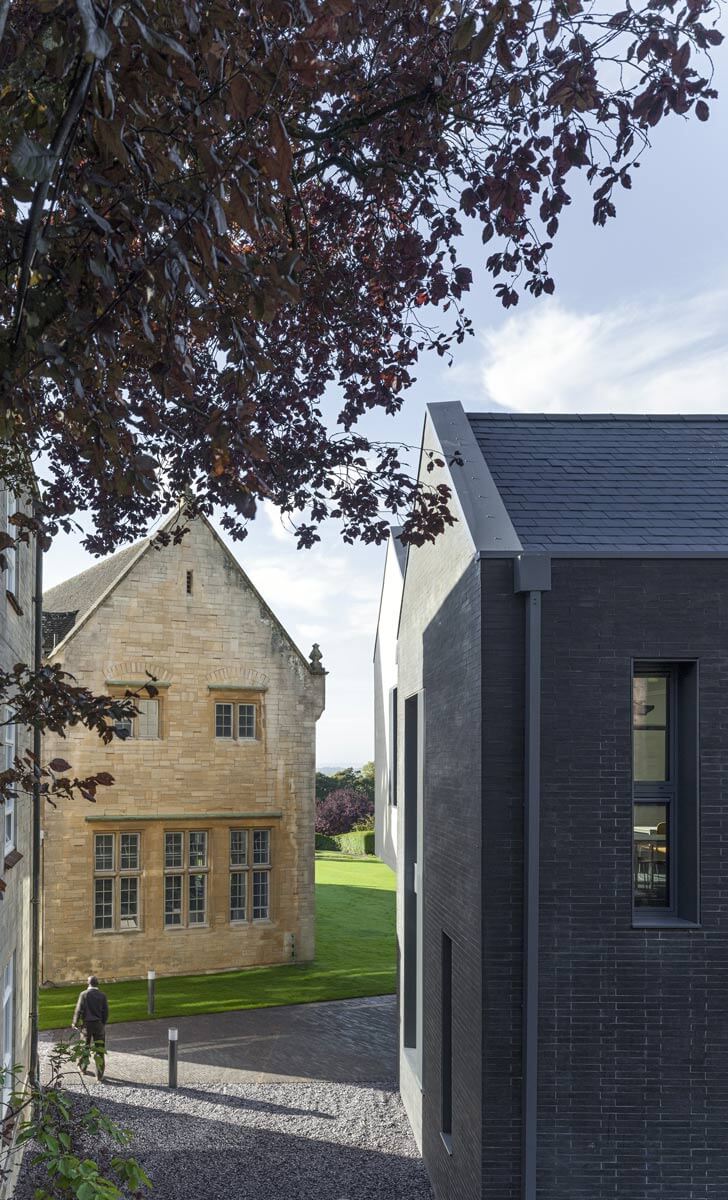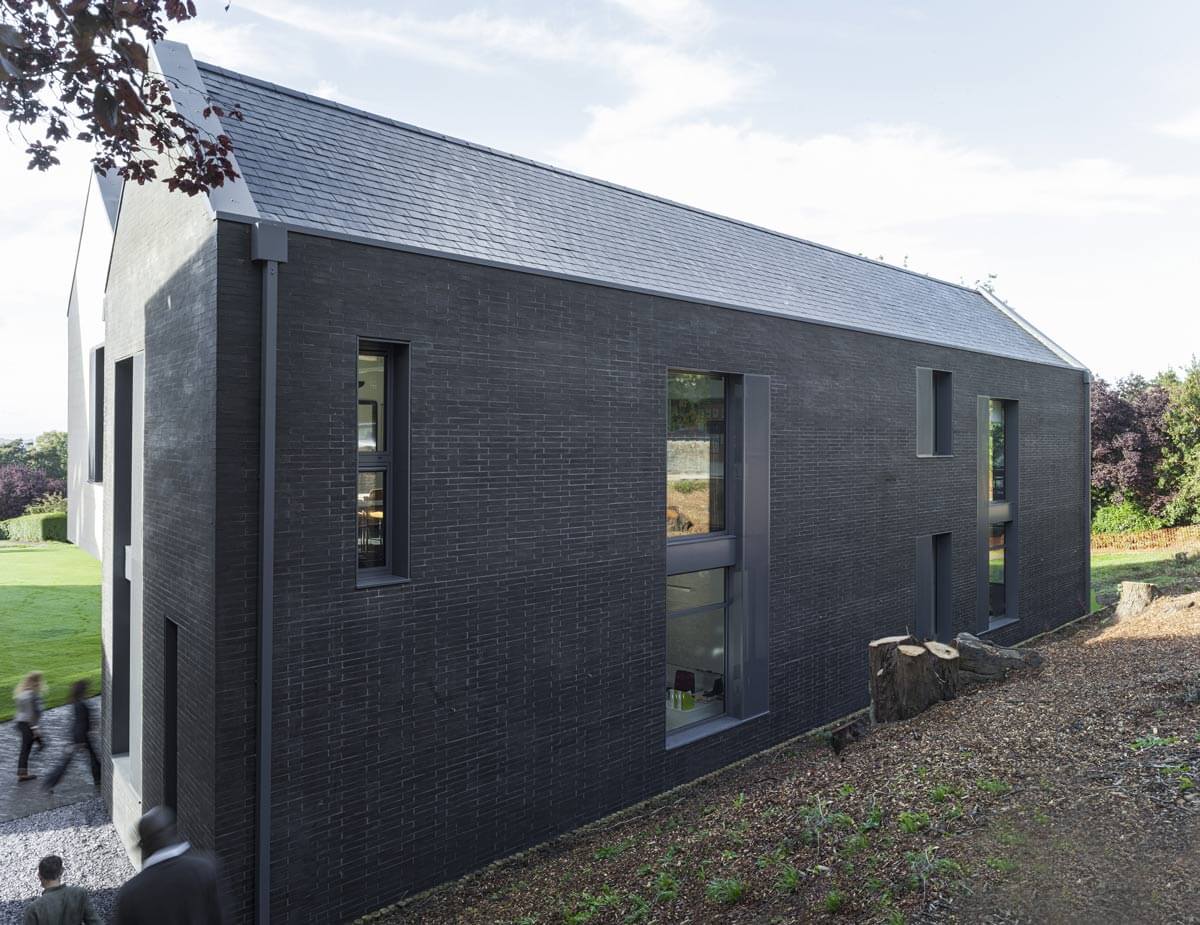 Interior
The classrooms have been designed for the teaching of humanities and social sciences. The idea for the building was to create a place that works using a very simple yet effective sustainability strategy which allows natural light and ventilation deep into the plan of the building. The form and roof structure of the proposed building is a response to the existing Ferens building and the tall windows and perforated panels allow distant views and air into the spaces.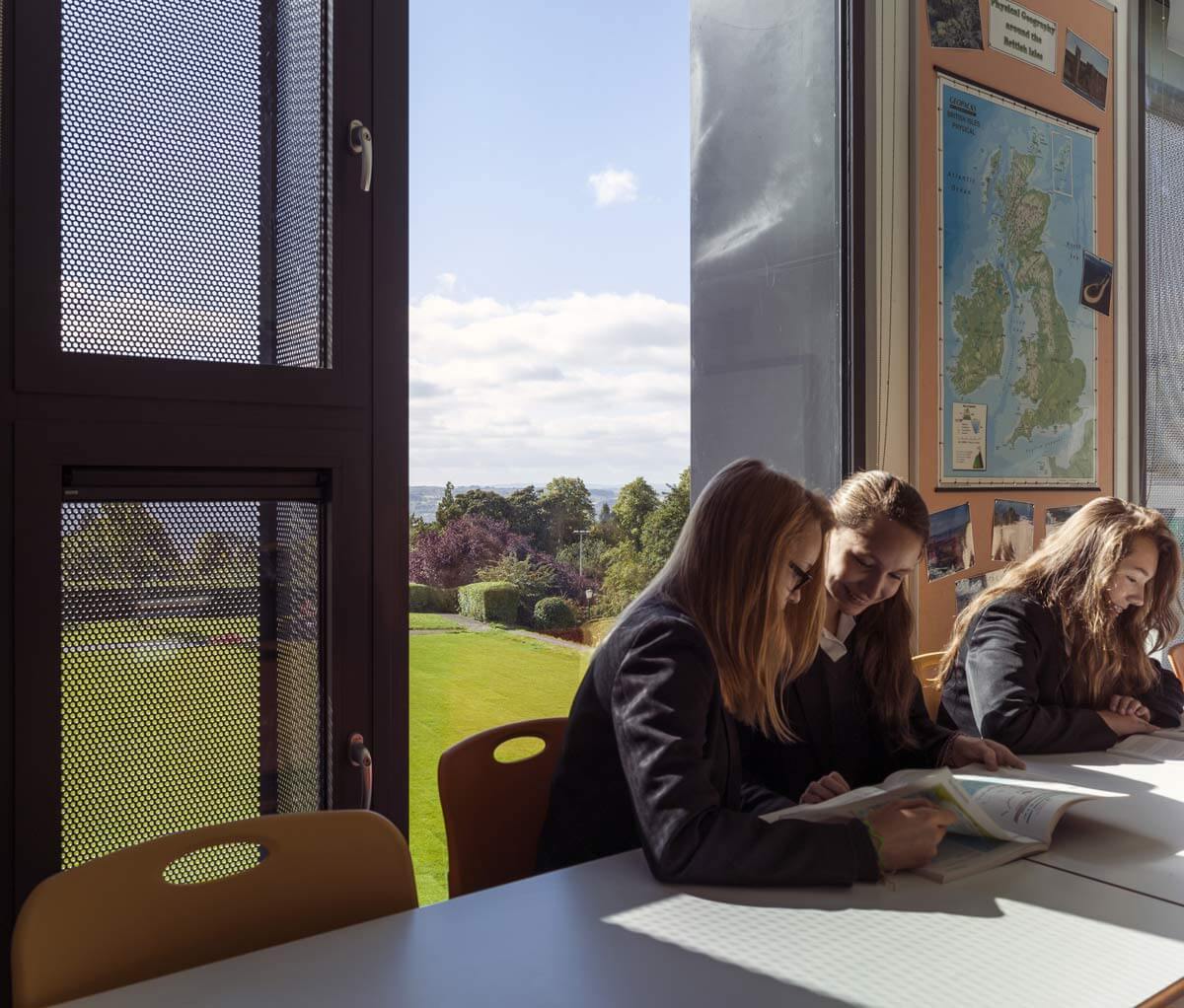 Drawings