Pangbourne College Boarding House / Mitchell Eley Gould Architects
Pangbourne College Boarding House / Mitchell Eley Gould Architects
Context
Pangbourne College's St George boarding house is a forty-seven bed house with staff accommodation. The scheme is designed to provide high quality living space for the girls to reflect the homely and inviting aspirations of the College.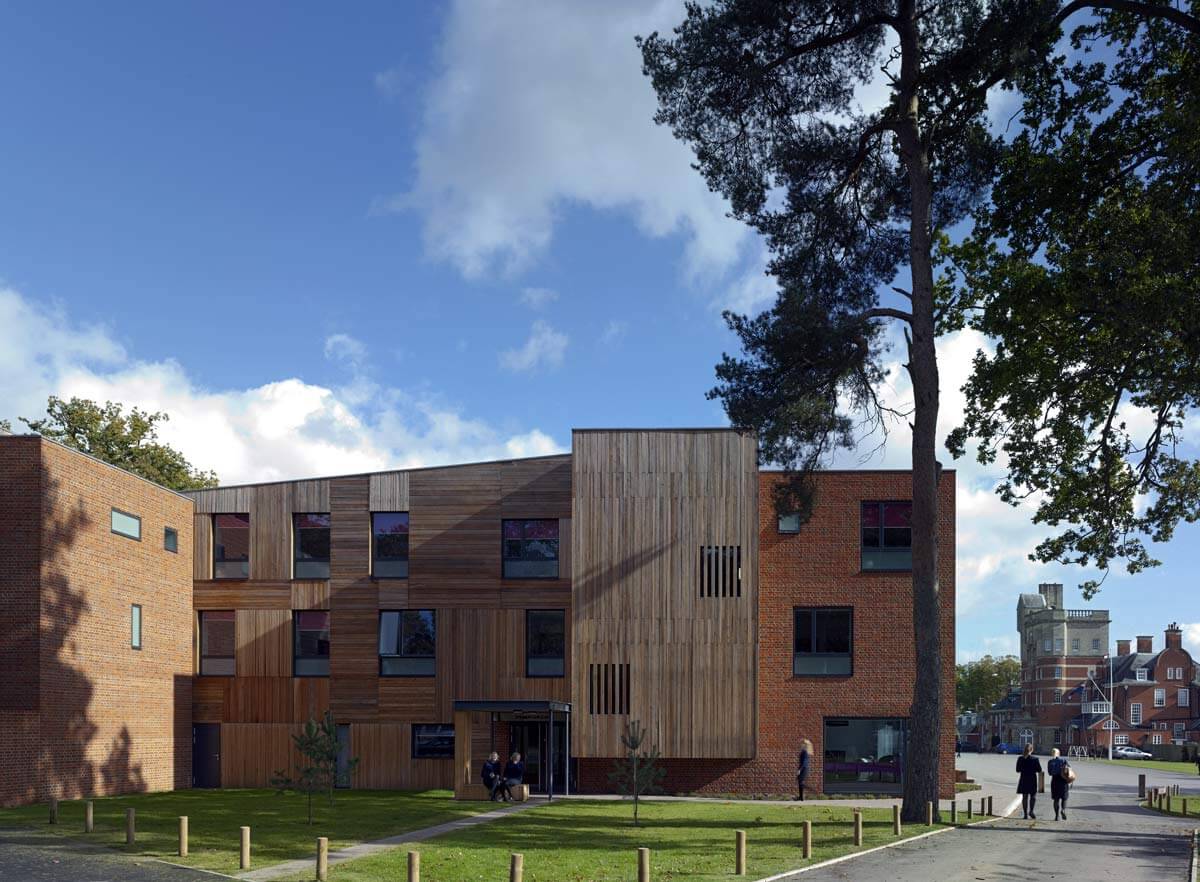 Description
The building provides spaces that are light, airy and feel spacious. All the rooms have large windows that can be flung open towards the Oak tree woodland canopy that surrounds the building. The incorporated roof lights and deep sun-tubes bring top-light to the corridor spaces, enhance natural ventilation and encourage light to penetrate deep into the house corridors, thus giving a real sense of openness.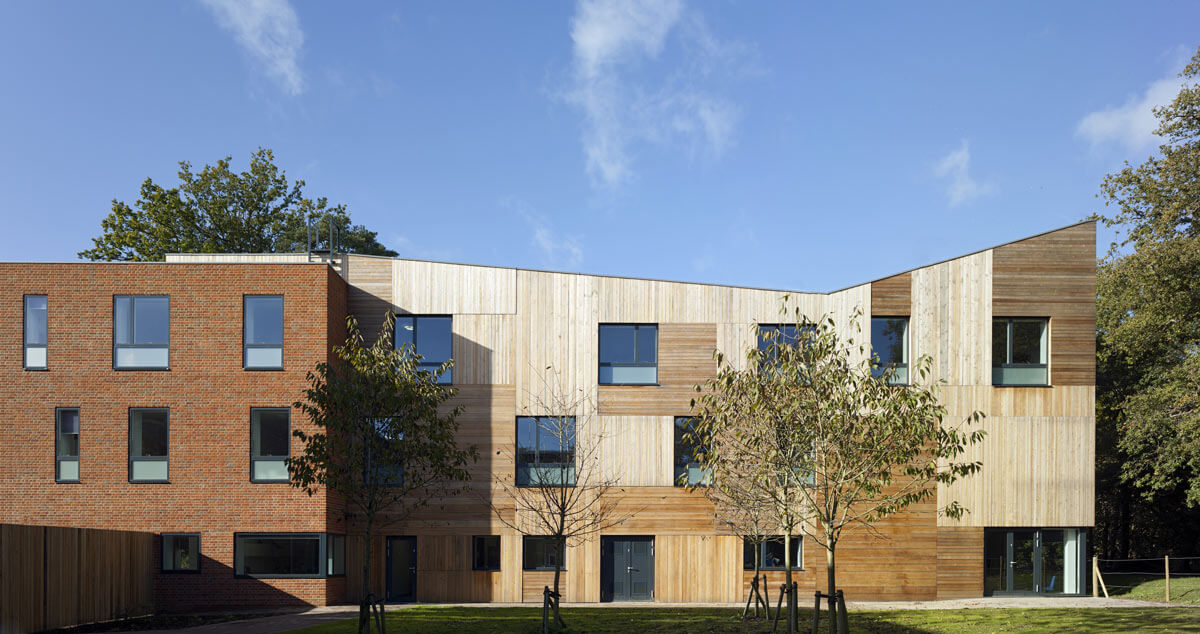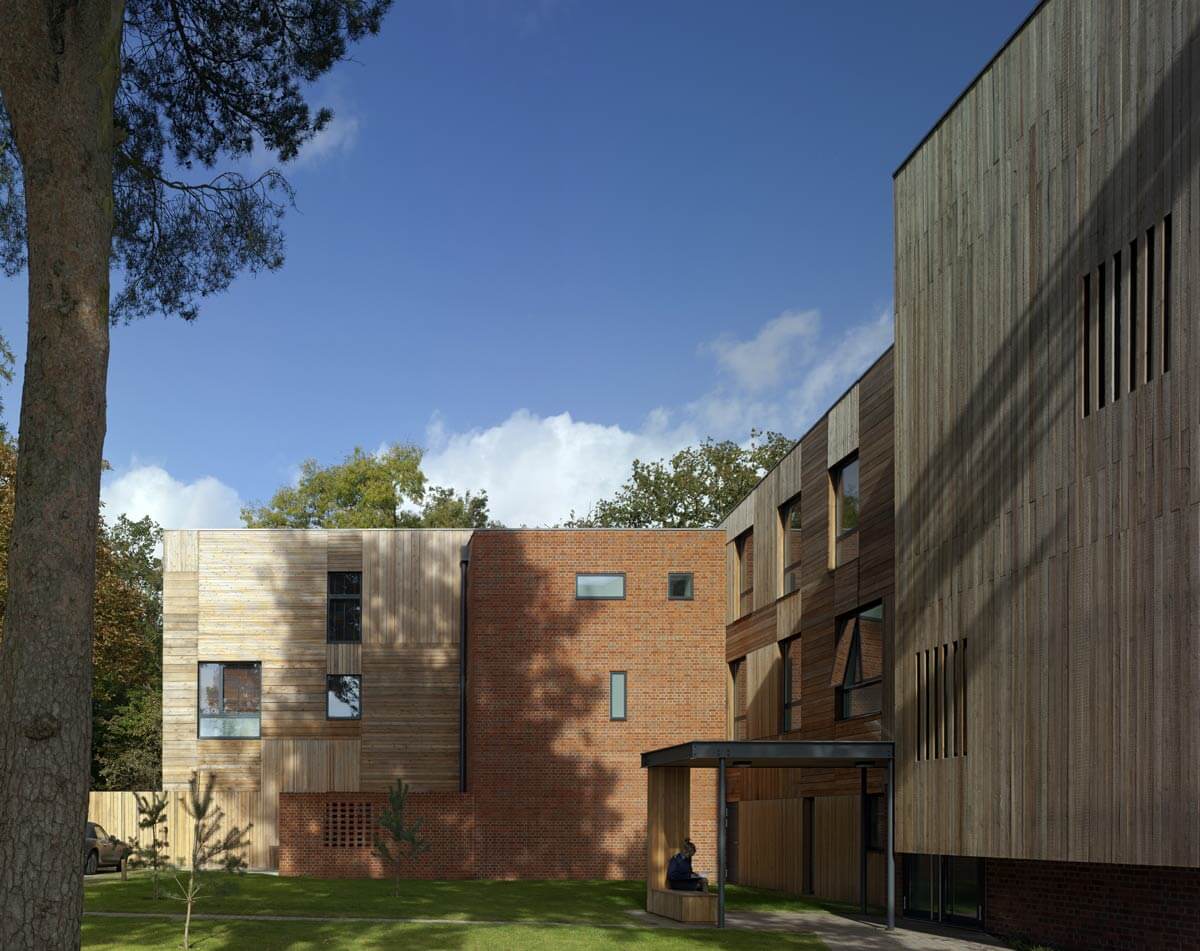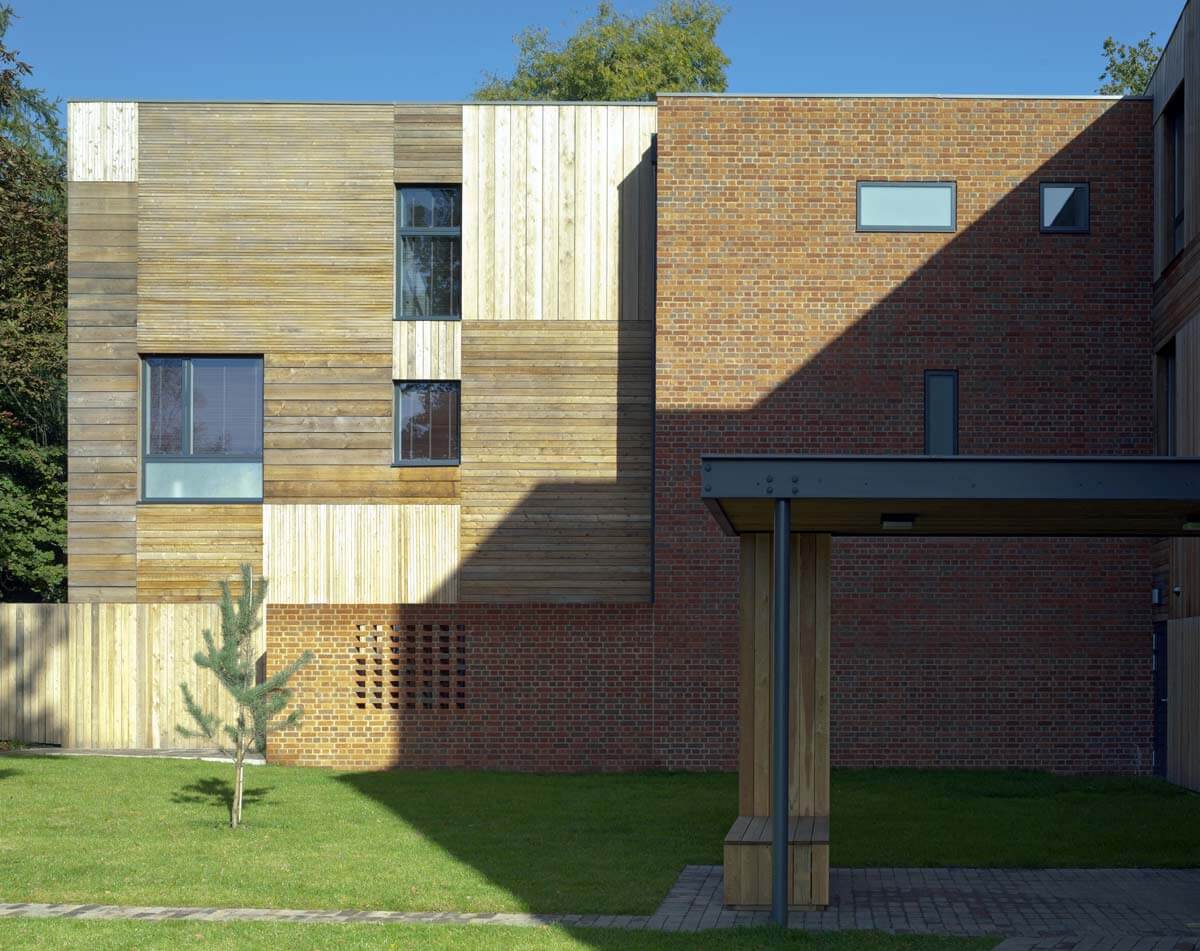 Interior
The upper floor bedrooms look out into the surrounding tree canopy and have been described to simulate 'sleeping in a tree house'.
Underlying these high quality spaces is a robust and technical building that has extremely low running costs and takes little to maintain.
Materials
The modern architectural exterior is clad in a hand-made brick to one edge where the building approaches the traditional school parade ground quadrangle. To the inner and rear, the building is clad in a textured timber, which is silvering naturally into the landscape beyond. Overall the building offers a positive enhancement to the College and adds enlivening and inspiring spaces to live.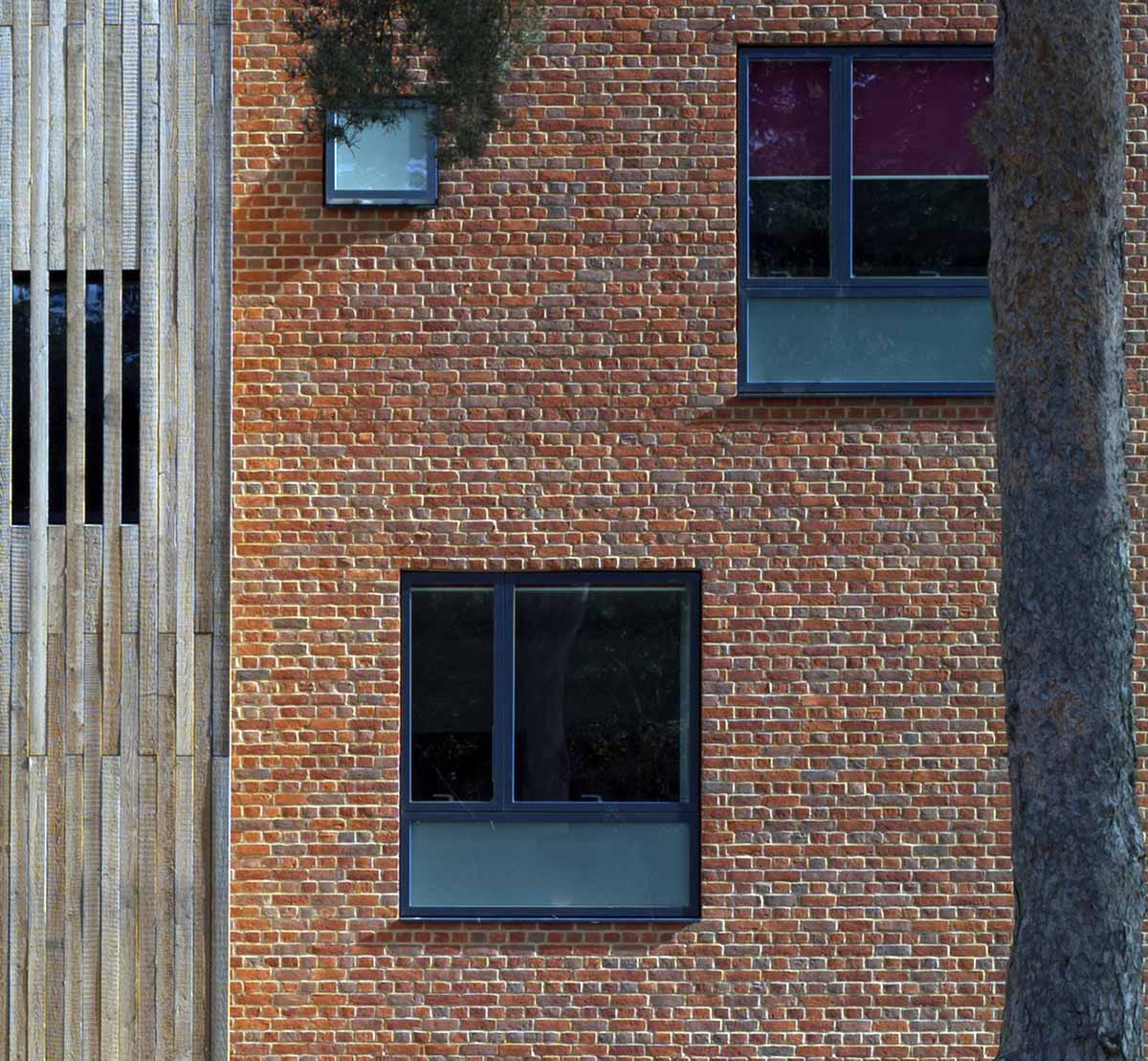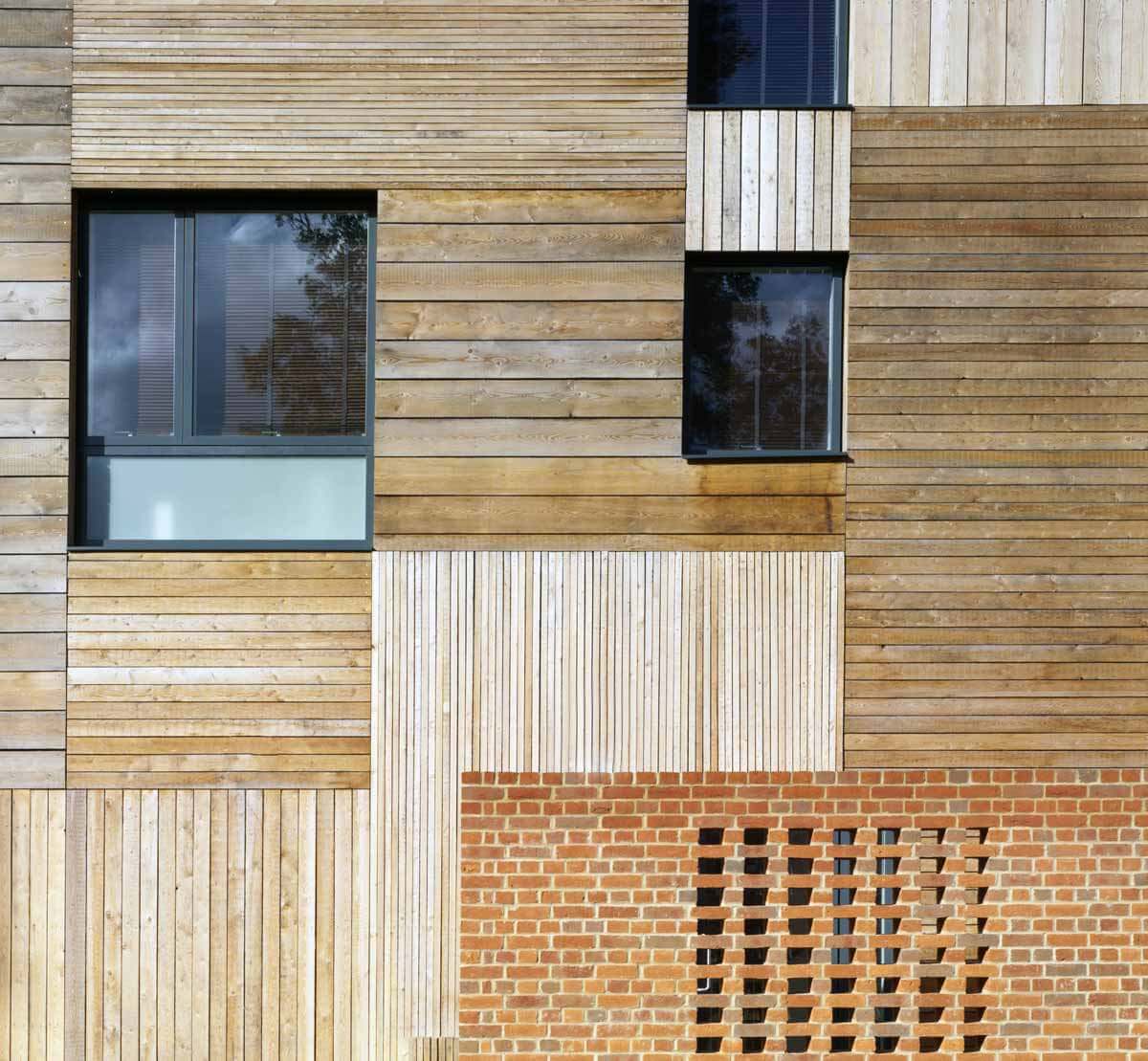 Drawings