Molenplein / Tony Fretton Architects Ltd
Molenplein / Tony Fretton Architects Ltd
Location
Located in the northern Dutch town of Den Helder, the project occupies a long site between two canals, the Helderskanaal and Werfkanaal where it looks out onto Den Helder's fine Napoleonic naval yard. West 8's masterplan for the scheme reflected the character, scale and diversity of the city fabric along each canal and provided for a range of size and cost of dwellings. Houses facing the dockyard were to be imposing and three stories high and those along the Helderskanaal simple and two stories high.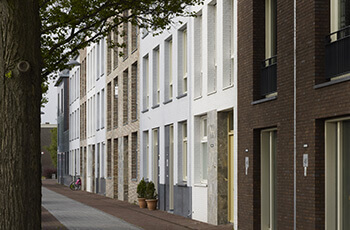 Facade
Designs by Tony Fretton Architects and Dutch architects Geurst en Schulze Architecten were to be interspersed and brick was to be the common façade material, but its colour and type could vary or it could be painted.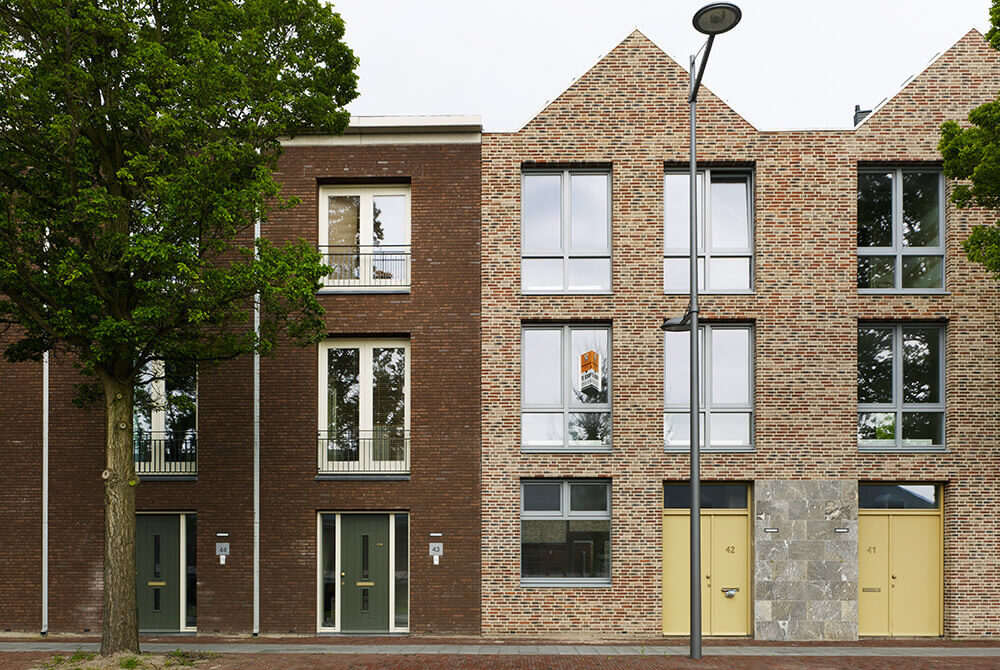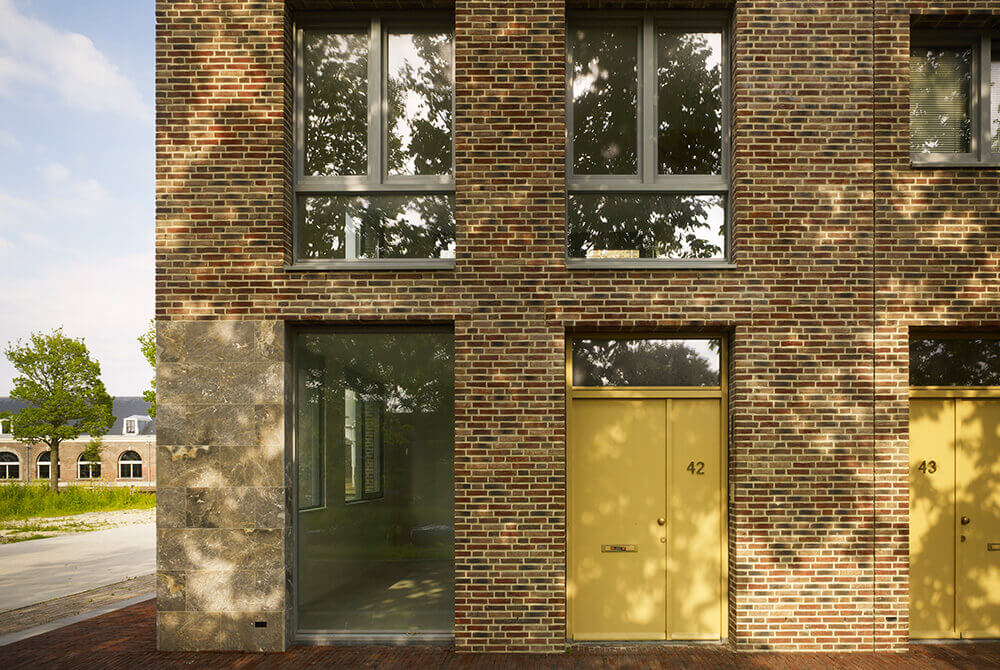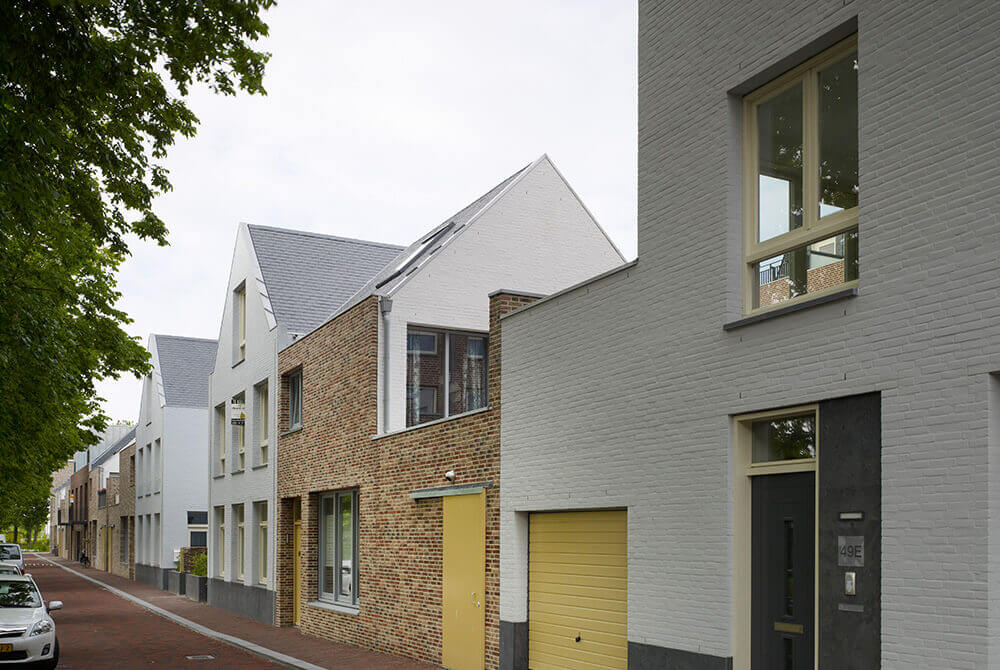 Description
Guerst and Schulze's designs have finely elaborated detail and provide punctuation in the terrace, while ours are simple and rely on generously proportioned windows and entrance doors in facades of rose coloured brick with white pointing. To allow buyers the freedom in interior planning and to restrain purchase costs, all of the houses we designed will be offered as shells with carefully positioned service risers, fenestration and staircases that support a wide range of possible internal configurations.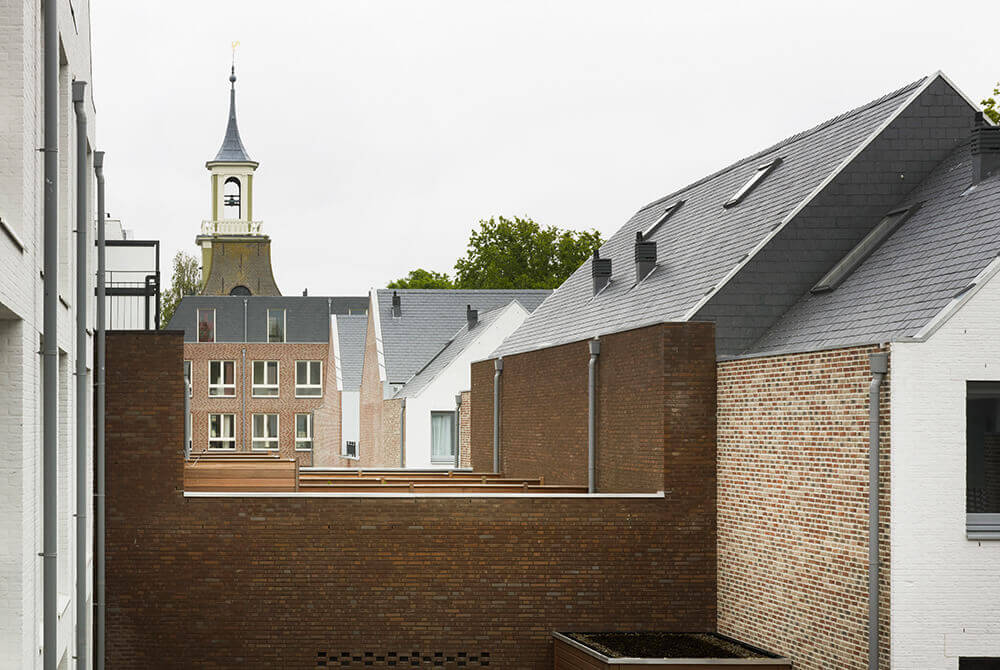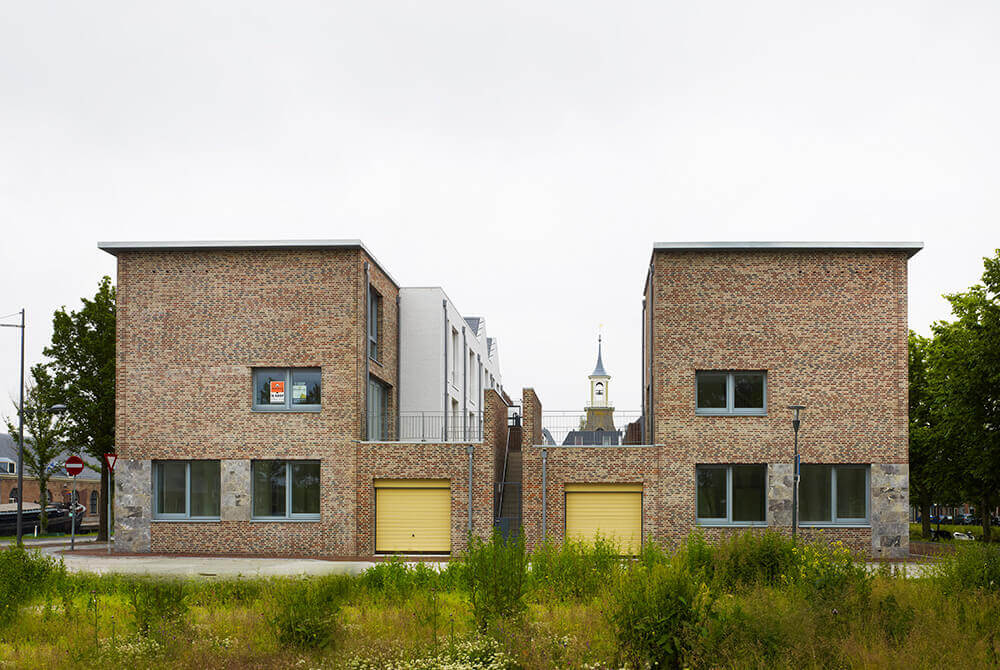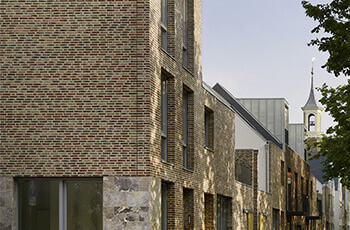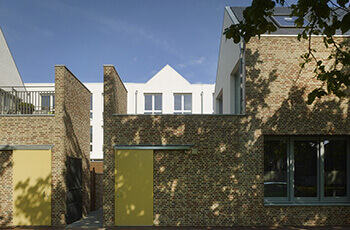 Why brick?
We wanted to achieve the generosity of scale and abstraction that we saw in Dutch architecture from the Golden Age. An elemental quality was given by using standard Dutch wooden window frames and rose-coloured brick with thick white pointing, which recognises the character of the brickwork in the naval yard opposite. Added to the repertoire was a measure of ornament given by discreet panels of Belgian marble.
Extra info
Client:
Proper-Stok
Programme dates:
Feb 2008 – June 2008 stages A-D. Start on site Dec 2008
Value:
Euro 4.8million approx
Site area:
2300 sqm approx (relating to TFA buildings only)
Gross internal area:
(sqm) 3200 sqm approx
Design Team:
Geurst & Schulze executive architects
Project Architect:
Chris Snow
Structural Engineer:
Ingenieursbureau Dijkhuis bv
Services Engineer:
Wolf Dikken adviseurs (building physics)
Quantity Surveyor:
Tuin Den Helder bv (contractor)
Landscape Architect:
West 8 (urban plan)
Start project:
December 2007
Completed:
January 2012