Residence Salvador / Architecten Groep III
Residence Salvador / Architecten Groep III
General description
This project is a configuration of five entities on a corner lot outside the historical center of Bruges. Creatively walking on the boundaries of the building regulations a dense urban project is realized with qualitative in- and outside spaces.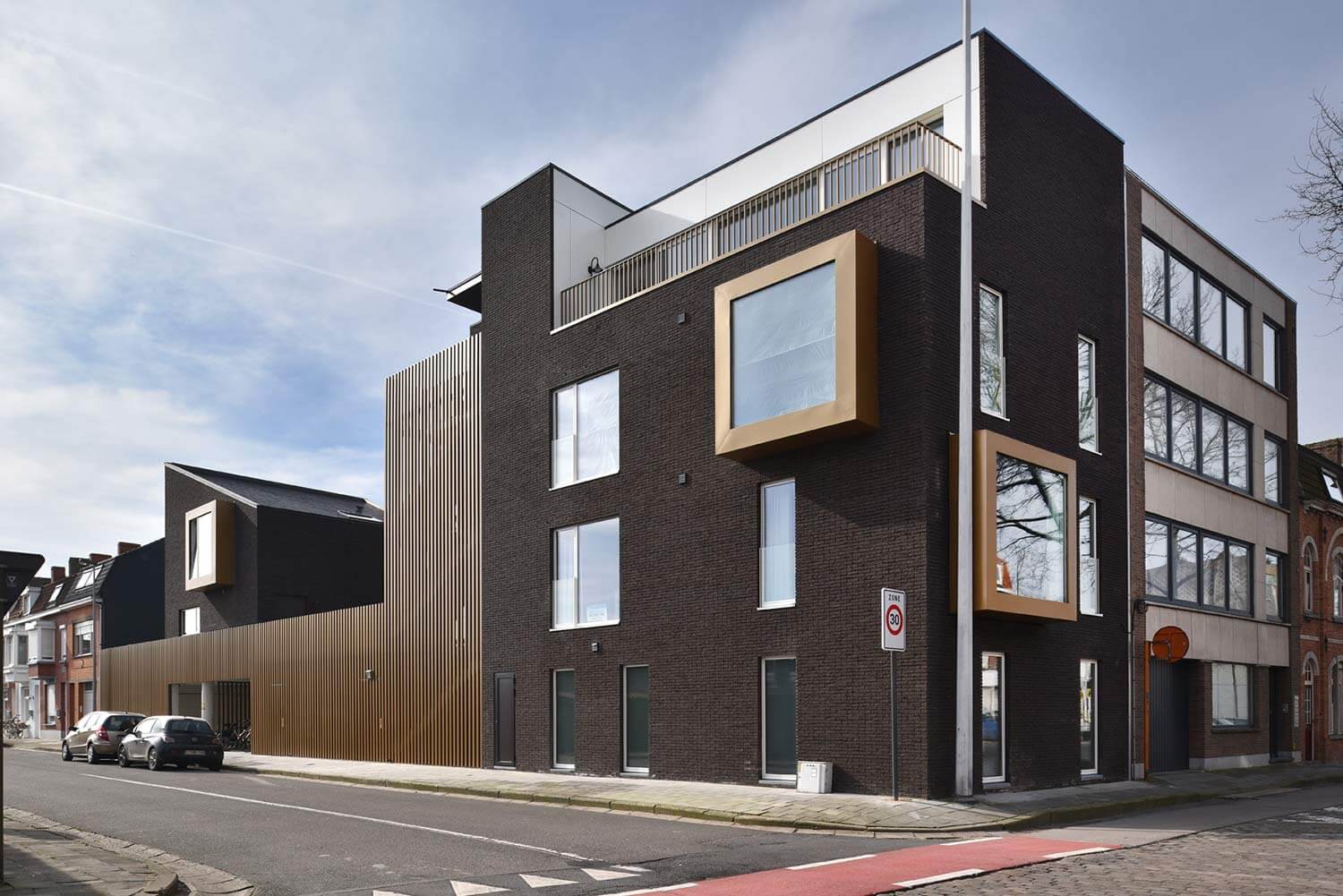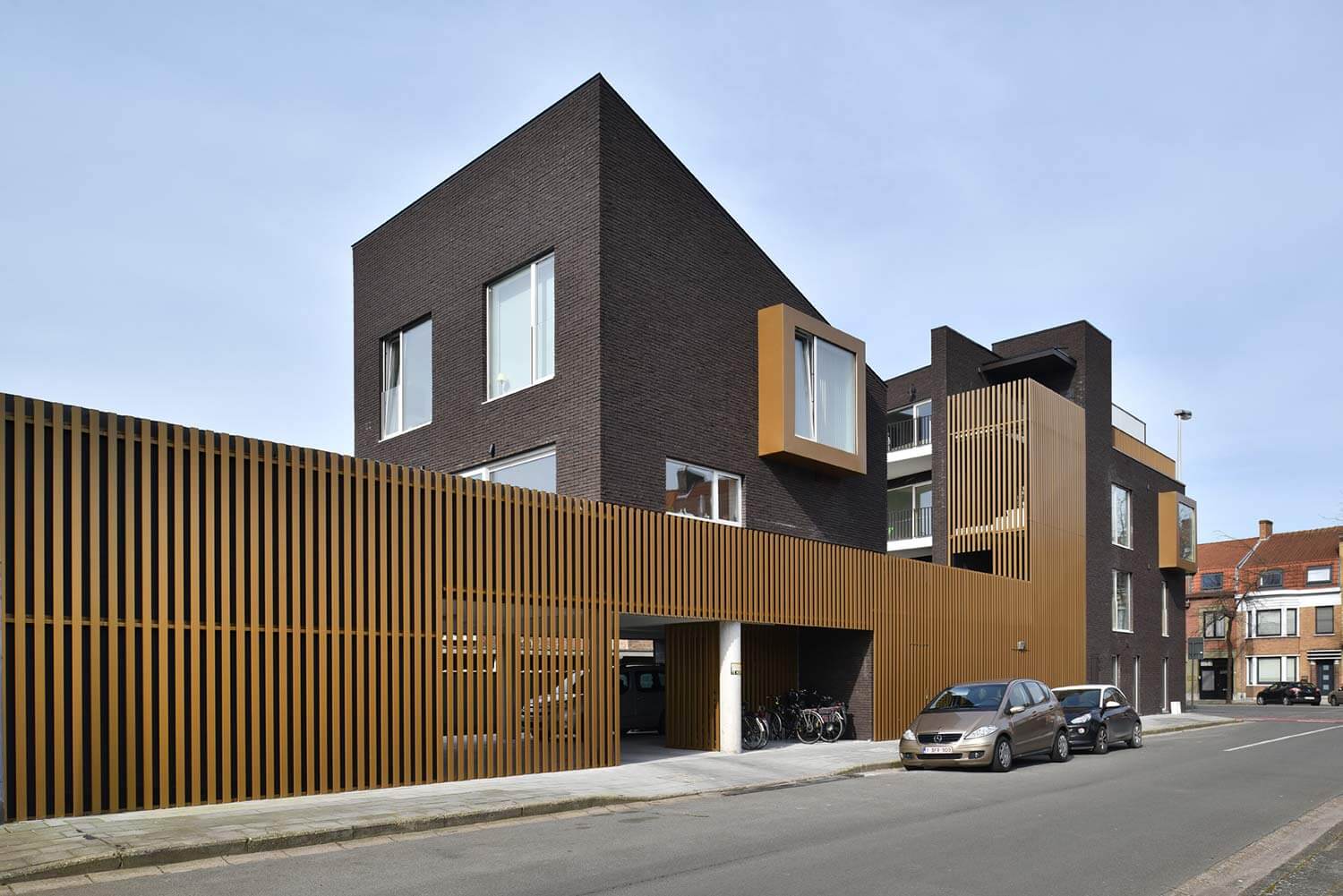 Layout
Four apartments in a four level front building and one entity in the back. In the main volume are three, two bedroom apartments and a one bedroom penthouse. In the back there are seven parking lots and a common bicycle storage underneath the duplex apartment. One main entrance with staircase and elevator serve all entities in a smooth and comfortable way. The ground level apartment has a small garden and above the parking the duplex apartment can enjoy a southern oriented garden. Each apartment has his own spacious balcony on the south.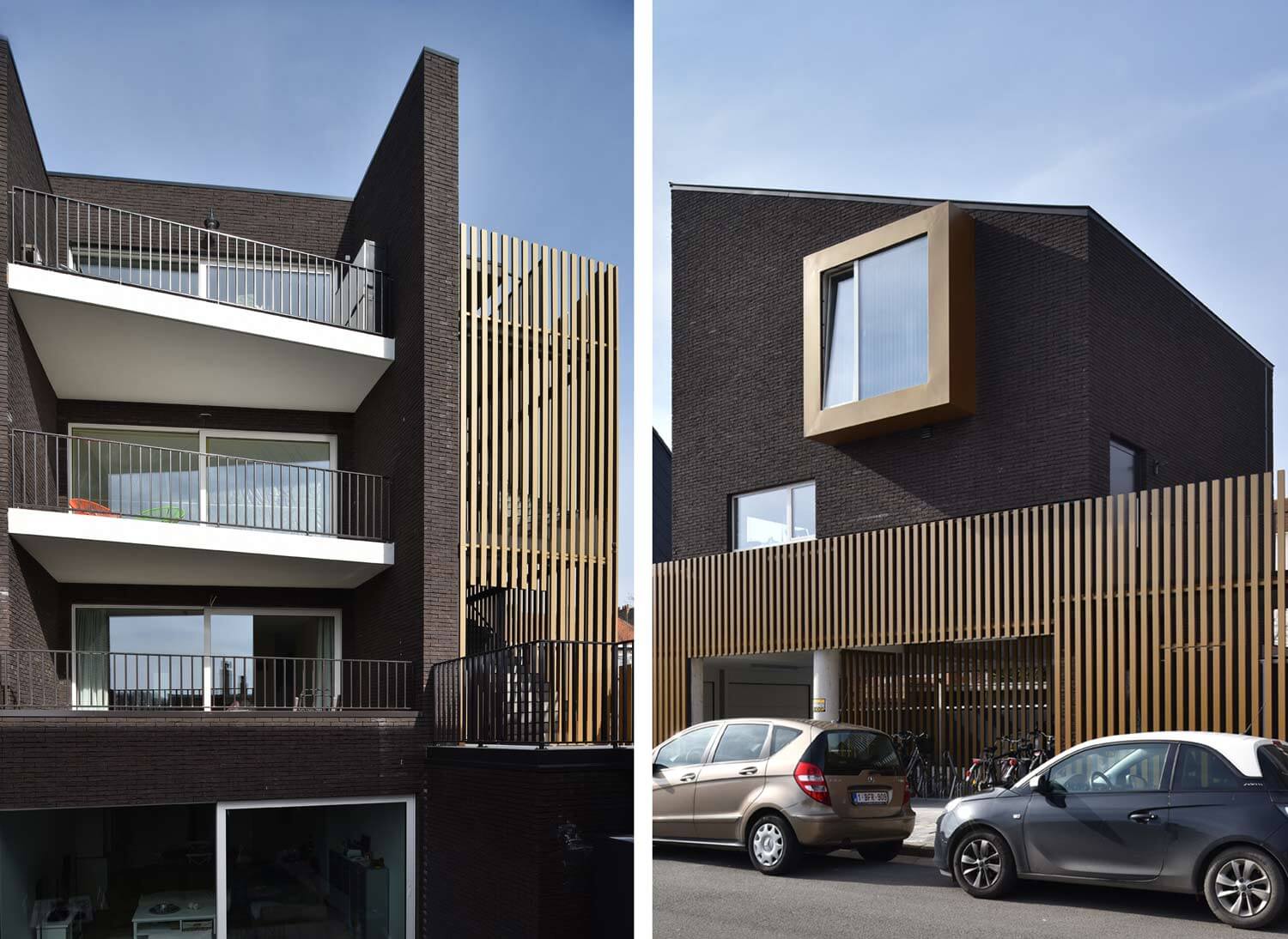 Materials
To materialize the corner, a selection of contrasting but complementary materials and colors are used. A solid black brick base in contrast with the white windows and bronze lacquered aluminum bay windows and vertical tube profiles gives the building an extra dimension. Because of this extensive detailing the project fits perfectly in the surroundings, for example, the lantern on the corner seems to be part of the project as the building is shaping his volume around it.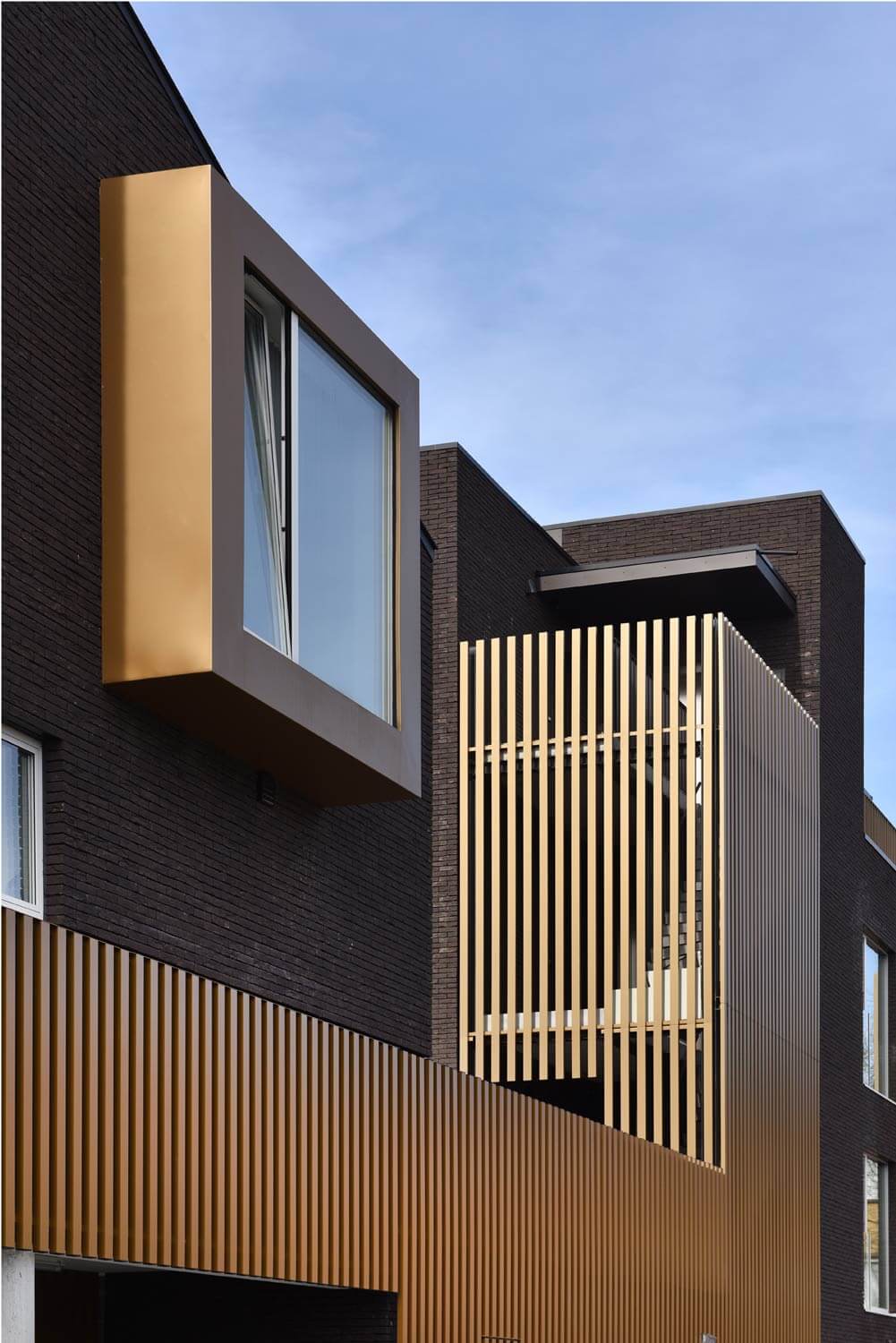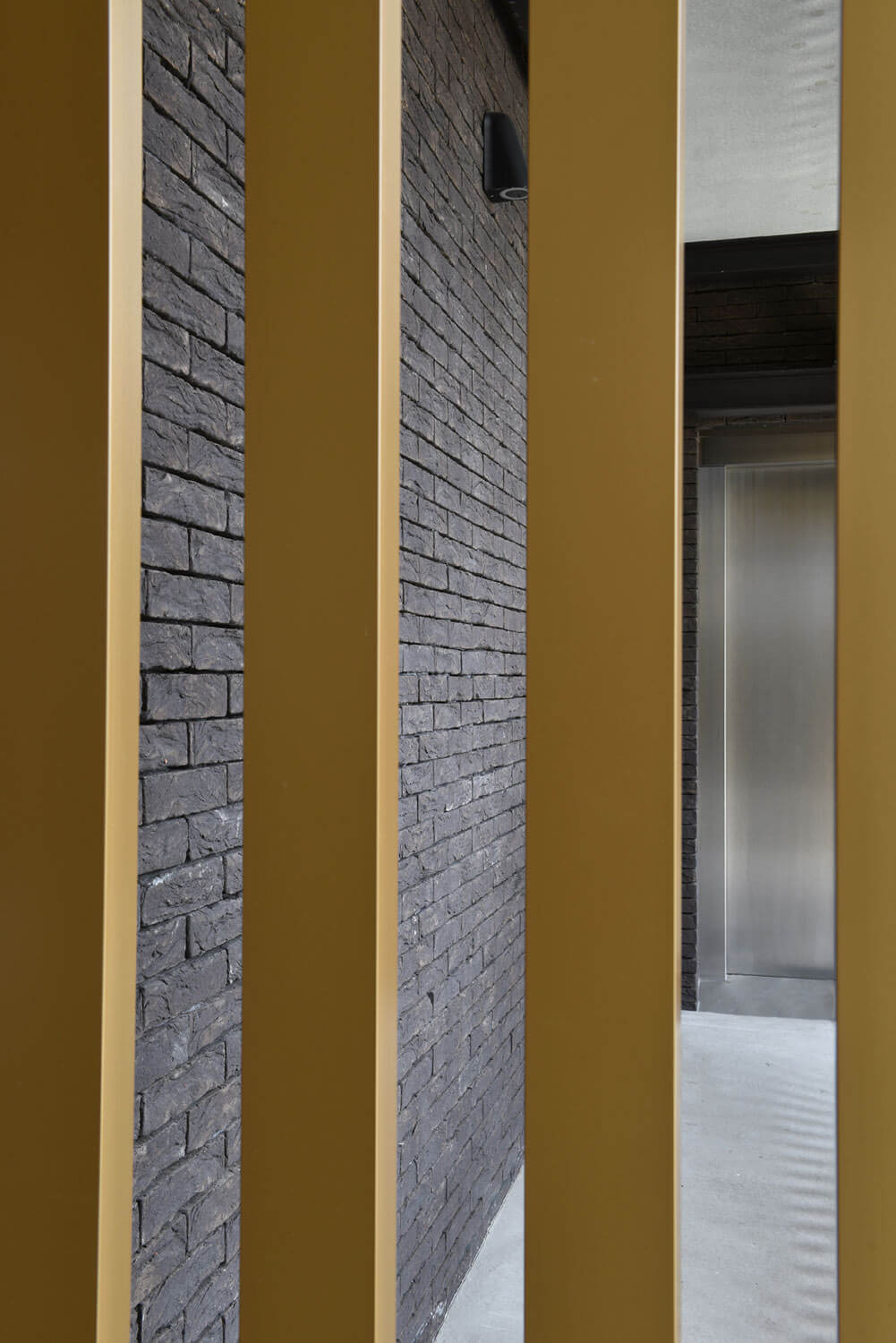 Drawings





Extra info
Client:
Metodo bvba
Design:
2014
Completed:
2015
Design:
Architecten Groep III
Project architects:
Hein Verbeke, Kobe Pillen, Heidi Verhelle
Contractor:
Christiaens
Structural engineer:
Studiebureau Haegebaert
Surface area:
375 m²